Young NFL Stars: 5 Best Players Under Age 25
The average NFL career lasts for a remarkably short three years. In this time frame, the typical player will be taken in the later rounds of the draft out of college, before carrying bags for veterans on the sidelines, and ultimately retiring, unceremoniously. A select few, however, do quickly emerge as opening day starters, vocal leaders, and revered franchise cornerstones for their respective teams.
Offensively, prolific young athletes have embraced the shotgun spread attack, and appear several steps faster than lumbering veterans at the point of attack. On the other side of the ball, the next generation is chock full of versatile defenders that can stop the run, drop back into coverage, and fly to the football to make stops. All of the five following players are younger than the age of 25 and will see to it that the NFL shield rests in good hands for years to come.
5. DeAndre Hopkins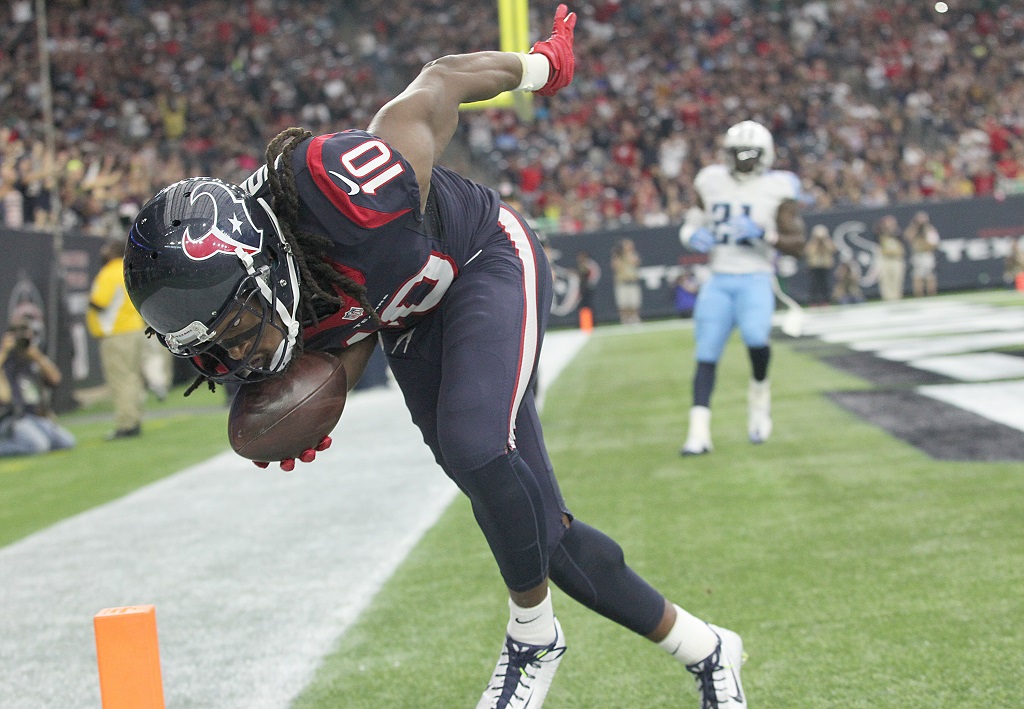 The Houston Texans took Hopkins with the 27th overall pick in the 2013 draft out of Clemson, with the intent of pairing him alongside future Hall of Famer Andre Johnson. While at Clemson, Hopkins was often overshadowed by the pitch-and-catch athleticism of Tajh Boyd and Sammy Watkins. At the time, scouts slated Hopkins as a second or third option, who would work best out of the slot. Apparently, Hopkins lacked the measurable size and speed statistics of an elite receiver.
Last season, Hopkins hauled in 76 catches for 1,210 yards and six touchdowns, and while his rapid improvement in 2015 was largely forced by Andre Johnson's departure from the Texans, and Hopkins is actually leading the league in receiving yards, with 776, through Week Seven.
Now 23, Hopkins has quickly and quietly emerged as the best possession receiver in football. Hopkins is especially notable for running precise routes and gaining separation underneath out of his breaks. From there, Hopkins effectively uses his body as a shield, in order to consistently come up with the football in traffic. Hopkins, however, has labored in near total obscurity, upon mediocre teams in Houston that featured the likes of Brian Hoyer and Ryan Fitzpatrick at quarterback.
4. Luke Kuechly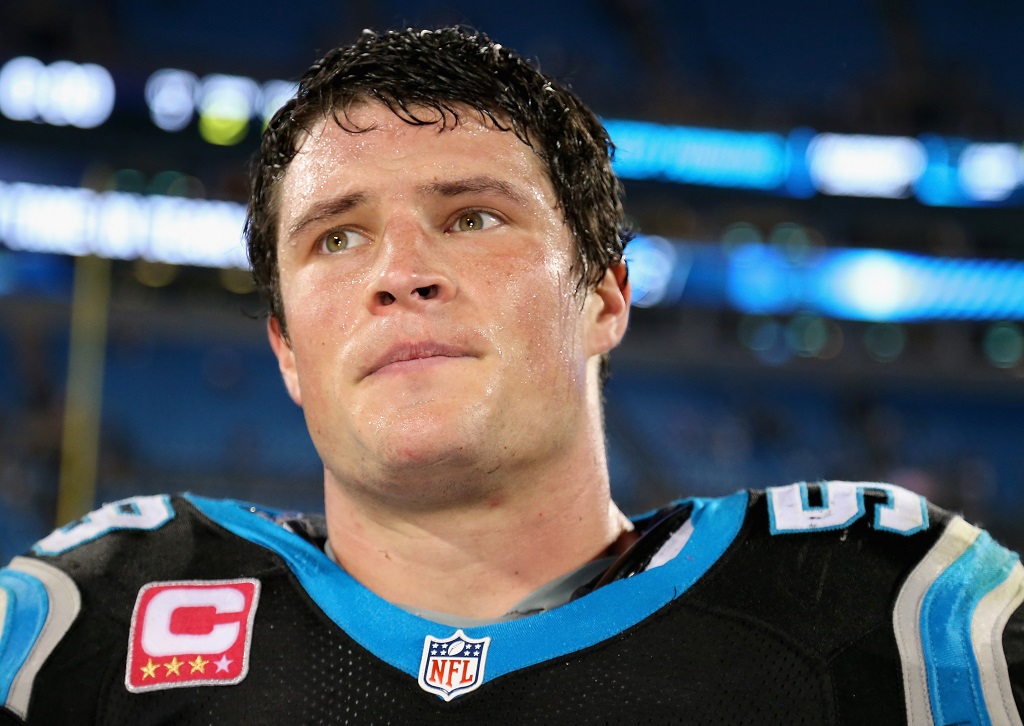 Luke Kuechly is the face of the latest generation of star defenders, which now includes the likes of Patrick Peterson, Tyrann Mathieu, Khalil Mack, Robert Quinn, and Shelden Richardson. The best defenders, again, have evolved alongside high-octane shotgun spread attacks, which mix in an array of underneath routes, counters, and draw plays. To stay on the field, a versatile defender is now most notable for his awareness, and ability to flash multiple looks, for either gap contain, dropping back into coverage, or even rushing the quarterback, off a delayed blitz.
Kuechly is arguably the best defender at diagnosing plays in all of football. In run support, he is particularly adept at flowing toward the football, shedding blockers, and blowing up the ball carrier at the point of attack. For passing situations, Kuechly is also athletic enough to patrol the deep middle, intimidate wide receivers on drag routes, and go step-for-step against tight ends and backs out of the backfield. To further mix things up, Kuechly will sometimes feint a drop into the soft zone, before rushing the quarterback straight up the middle.
For Carolina, Kuechly has filled in as a Day One starter at middle linebacker and heart-and-soul of the defense since being drafted with the ninth overall pick out of Boston College in 2012. That season, Kuechly brought home Defensive Rookie of the Year honors, after racking up 103 solo tackles, three fumble recoveries, two interceptions, and one sack. The following year, in 2013, Kuechly won the DPOY award outright, while being credited with 96 tackles, four interceptions, and two sacks.
This season, Kuechly is back at it again, after sitting out two games to serve out the league mandated concussion protocol. The Panthers now stand at a surprising 6-0, with Kuechly manning the defense, barking out signals, and flying to the football.
3. Le'Veon Bell
Le'Veon Bell, as a workhorse, is a throwback to the heyday of his position. In 2013, the Pittsburgh Steelers took Bell as a late second rounder, with the 48th overall pick out of Michigan State. At that time, scouts slated Bell, at 6-foot-2, 245 pounds, as a bruising back, who would likely report in to finish drives off in short yardage situations. Bell, however, was installed as the starter by Week Three, and went on to run for a solid 860 yards and eight touchdowns that season, as a 21-year old rookie.
That offseason, Bell committed to a rigorous training program and reported back at training camp in the best shape of his life. Bell, after shedding 20 pounds of excess weight, was then notably more explosive after his cuts into space. For 2014, Bell broke out for 2,215 yards from scrimmage and 11 total touchdowns. In doing so, Bell upped his yards per carry average from 3.5 to 4.7, while also emerging as one of the more dangerous receivers out of the backfield in the game.
This season, the Steelers have been off to a rocky, 4-3 start, with Ben Roethlisberger sidelined with a torn MCL, and even Blount himself sitting out a two-game suspension, for violating the league's substance abuse policy (marijuana). Bell, with Big Ben out of the lineup, has now been asked to carry even more of the load, and has ripped off 511 rushing yards through five games of action. In Week Five, Bell called his own number out of the Wild Card formation, and dove into the end zone after a second effort for the winning score as time expired in front of shocked San Diego fans. Unfortunately, his own torn MCL will sideline Bell for the rest of the current NFL season.
2. Tyron Smith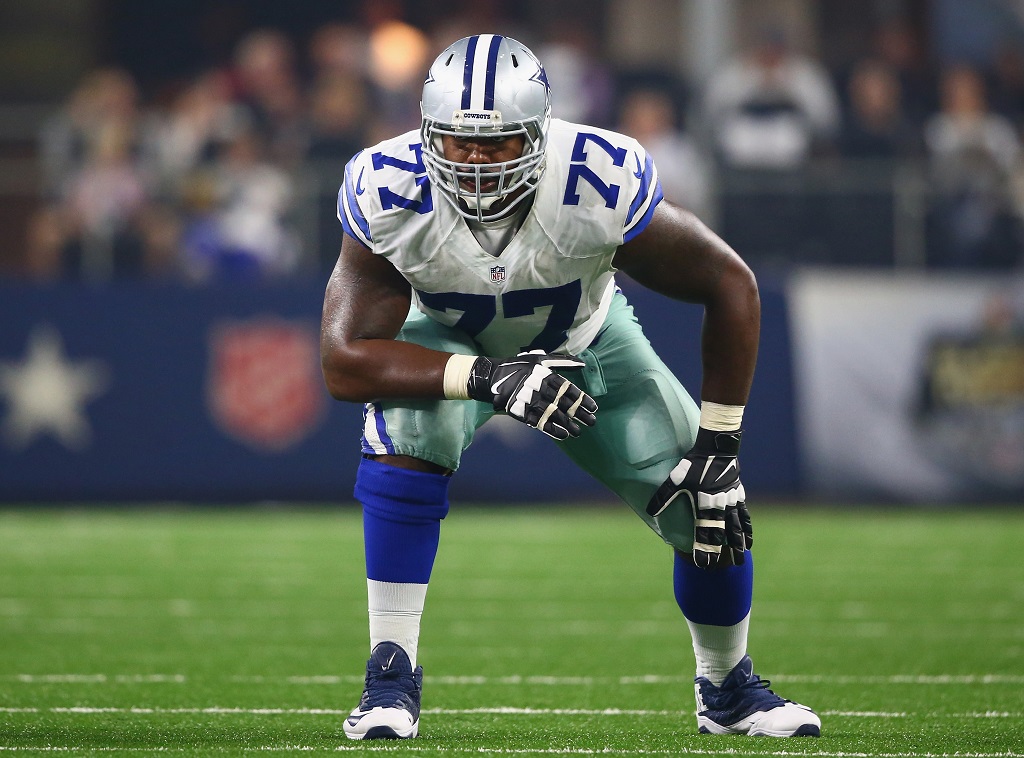 Tyron Smith, at 24, is already playing out his second contract in the NFL. In 2014, Jerry Jones and the Cowboys signed Smith to an eight-year, $110 million contract extension, which then made him the highest paid offensive lineman in the league. By all accounts, Smith now rivals Joe Thomas as the best left tackle in all of football.
Dallas drafted Smith as the ninth overall pick out of USC in the 2011 Draft. As a rookie, Smith immediately started at right tackle, before ultimately switching sides with Doug Free over to left tackle. At tackle, Smith is notably quick on his feet, and able to rotate out and manhandle edge rushers away from the action. As a road grader, Smith will often wall off his man for two counts, before rumbling off to the second level to maul linebackers in space.
In recent years, Jerry Jones has worked to rebuild the Cowboys from the inside – out, in locking up Smith, Travis Frederick, and Zack Martin as first round picks between 2011 and 2014. As a group, this young unit already has four Pro Bowl appearances between them and will likely gash defenses for years to come. Last season, DeMarco Murray rumbled for a league leading 1,845 yards and 13 touchdowns, as a Cowboy, with Smith blowing up holes at the line of scrimmage.
 1. Odell Beckham Jr.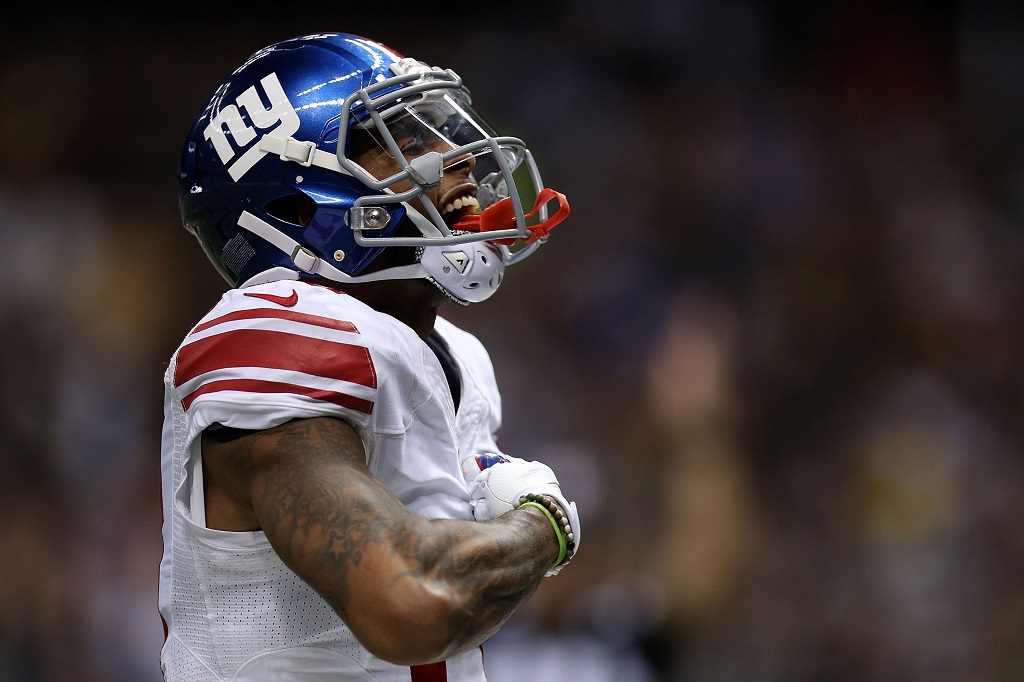 Last year, Eli Manning went play-action, before throwing up a prayer toward the back of the end zone. Odell Beckham Jr. with Brandon Carr draped all over him, absorbed a slight forearm shiver, before fully extending his right arm and body horizontally, to come up with a one-handed touchdown catch, beneath the bright lights of New York City. For this, Beckham emerged as an overnight celebrity.
For Beckham, the Catch of the Year actually overshadowed one of the more productive rookie seasons of all time. ODB, after missing four games of action, still racked up 91 receptions for 1,305 yards and 12 touchdowns. The sporting world has not borne witness to this type of production out of a rookie wide receiver since the likes of Randy Moss, who simply toyed with corners and deep safeties over the top.
Beckham of course, earns the majority of his keep running short and intermediate routes against press coverage. From there, it is off to the races, with Beckham and his 4.4 speed being especially dangerous, after the catch. This season, Beckham has hauled in 42 catches for 524 yards and seven touchdowns through seven games, despite drawing constant double teams and working against a considerably large target on his back.