NFL: 5 Best-Selling Rookie Jerseys This Season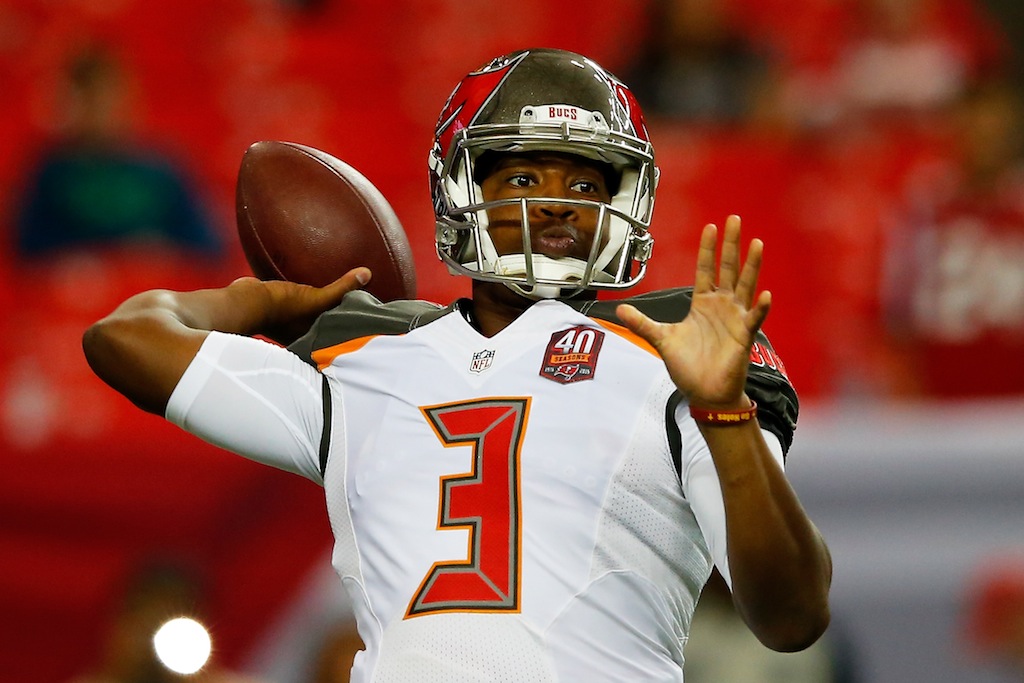 As we've seen in the past, not all rookies make a smooth transition to the NFL. At this level, the competition is faster, stronger, and more physical. On top of that, the game itself moves a whole lot quicker. As a result, for most, it takes time to completely acclimate to the demands of playing in the National Football League. That's the growing pains that comes with being a rookie.
Of course, just because an individual may struggle in the early stages of their career, that doesn't mean they won't gain the support of the fans right off the bat. How do we know this? We look to the gear.
We've said it before and we'll say it again, when trying to determine the popularity of a player — or team — the easiest thing to do is look at the jersey sales. If a player has managed to win over the crowd, then they are more likely to buy that individual's jersey. And that fact holds especially true for rookies.
While we don't have the time to actually breakdown the jerseys sales of all the NFL rookies, we don't have to. Thanks to the Dick's Sporting Goods Football Jersey Report, we can now see which first-years have the highest-selling jerseys at this major retailer. And since we know you're all about the information, here's a look at the five rookies with the best-selling jerseys in 2015.
5. Nelson Agholor, wide receiver, Philadelphia Eagles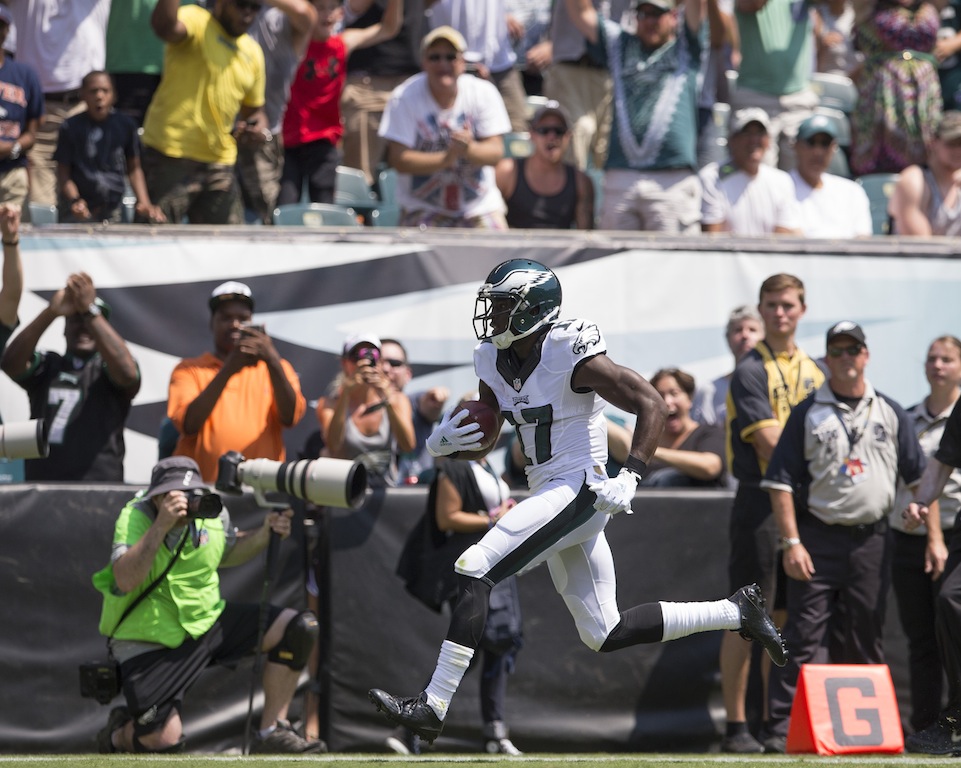 After being selected by the Philadelphia Eagles with the 20th overall pick in the 2015 draft, wide receiver Nelson Agholor was expected to be a key offensive contributor right away. Unfortunately, things haven't exactly worked out as planned. In just six games, the former USC standout has only 11 catches for 137 yards and zero touchdowns. Still, on a few occasions, Agholor has shown the ability to make plays after the catch. For this reason alone we can see why the Philly faithful have scooped up his No. 17 jersey this season.
4. Kevin White, wide receiver, Chicago Bears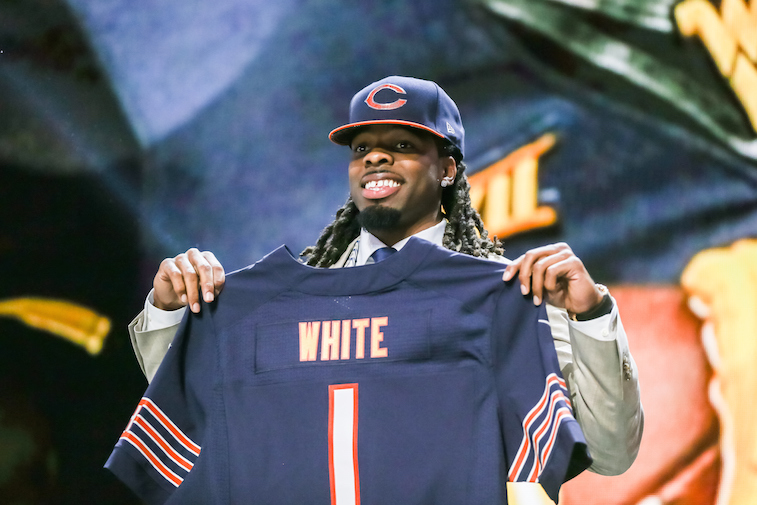 It's not often that a player who has yet to take a snap in his NFL career ends up with one of the top-selling jerseys in his rookie class. Yet, that seems to be the case with Bears wide receiver Kevin White, who's been absent the entire 2015 season after undergoing surgery on a stress fracture in his left shin. As bad as we feel for this year's No. 7 overall pick, at least when he does eventually make his debut their will be plenty of Chicago fans rocking his No. 13 jersey.
3. Amari Cooper, wide receiver, Oakland Raiders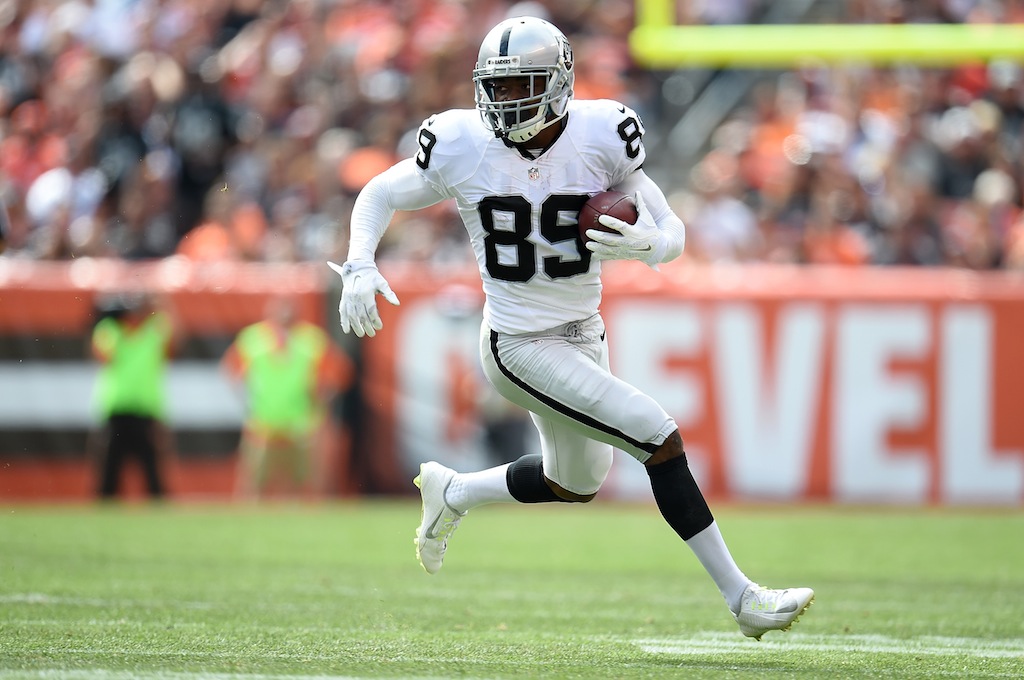 Week after week, Oakland Raiders wideout Amari Cooper straps on his helmet, steps onto the gridiron, and proves to the NFL community that he's not your average rookie. In nine games, the No. 4 overall pick out of Alabama has 50 catches, 732 receiving yards, and four touchdowns. If he's doing all this now, just imagine how good he'll be once he has a full season under his belt. Raider Nation, you better go pick up that No. 89 jersey today. From the looks of it, they're flying off the shelves.
2. Jameis Winston, quarterback, Tampa Bay Buccaneers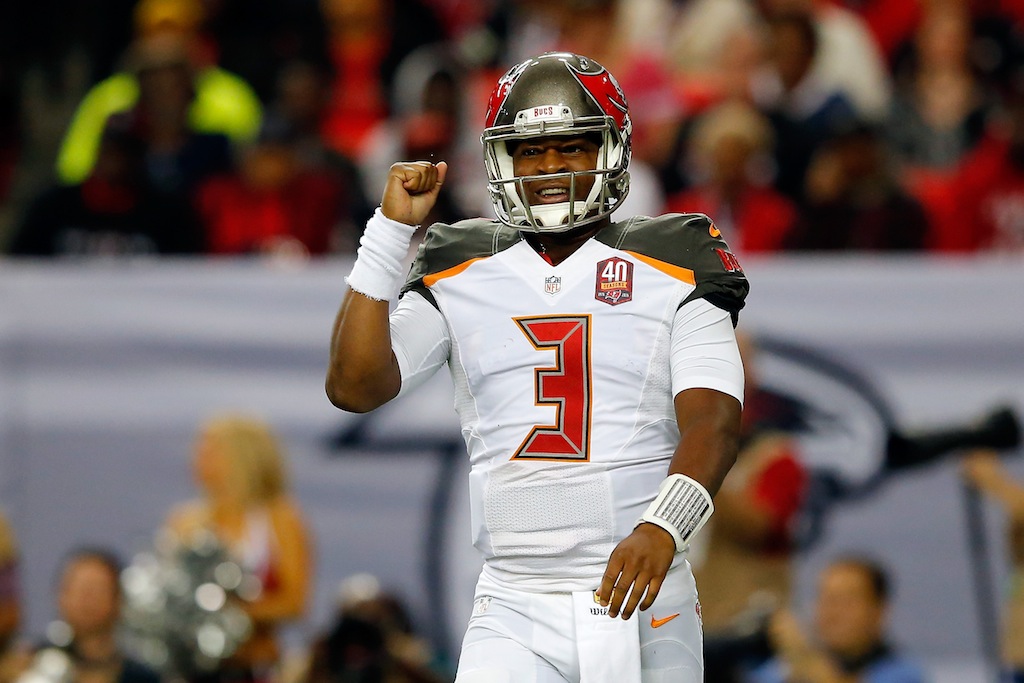 The Tampa Bays Buccaneers used their No. 1 overall pick to take Florida State quarterback Jameis Winston. And despite some early-season struggles, the Bucs have to be elated with the progress their young QB has made so far. Winston plays with confidence, has shown the ability to learn from his mistakes, and is a natural leader both on and off the field. When you take into consideration that Winston has all the makings of a franchise quarterback, it's becomes fairly obvious why his No. 3 jersey has turned into the second highest-seller among all NFL rookies.
1. Marcus Mariota, quarterback, Tennessee Titans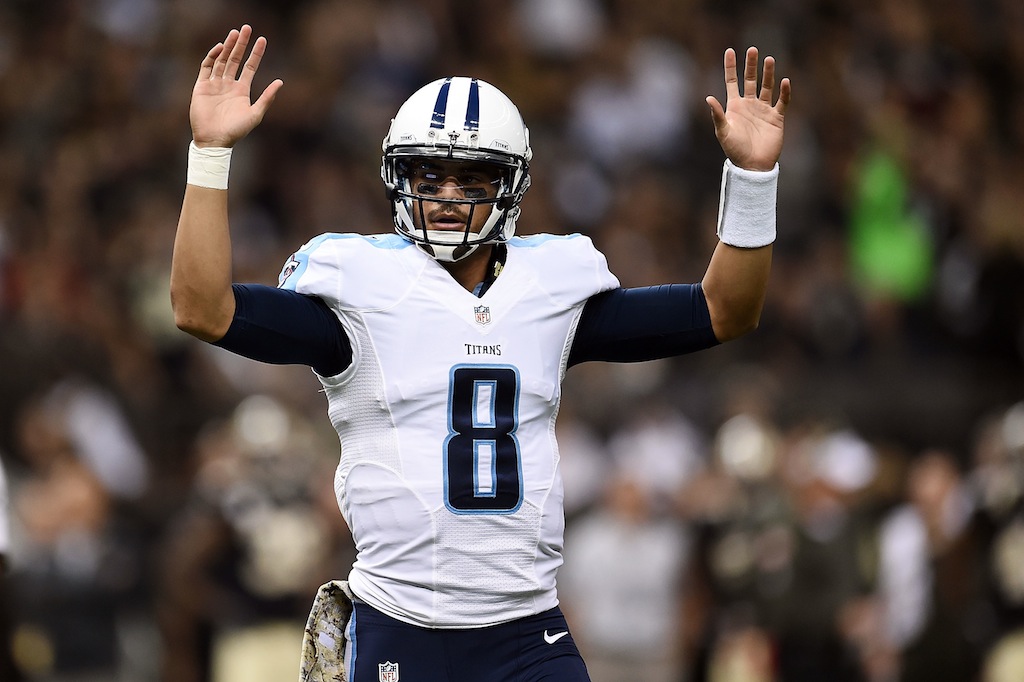 Remember when people said Marcus Mariota's game wouldn't translate to the NFL? That was funny.
In seven games, the quarterback out of Oregon — and this year's No. 2 overall pick — has completed 65.6% of his passes, while throwing for 1,795 yards, 13 touchdowns, and just six interceptions. The Titans may be just 2-7 on the year, but with this former Heisman Trophy winner dazzling fans on a weekly basis, there's finally a reason to get excited about football in Tennessee again. And if you don't believe us, we suggest you check out the jersey sales for further proof. At this point, no rookie is garnering more love than Marcus Mariota.
All statistics are courtesy of Pro-Football-Reference.com, Dick's Sporting Goods, and ESPN.go.com.