NFL: 5 Best Trade Destinations for Washington Lineman Trent Williams
The Washington Redskins have had a tough time staying competitive in recent years, catching a lot of bad luck along the way. In 2018 they lost quarterback Alex Smith to injury. This offseason they also saw left tackle Trent Williams experience a "health scare" involving a tumor. Now, Williams demanded a trade because of how the team handled the situation. There are certainly NFL teams out there who could use the help on the offensive line. Here are the five best trade destinations for Trent Williams.
5. Cincinnati Bengals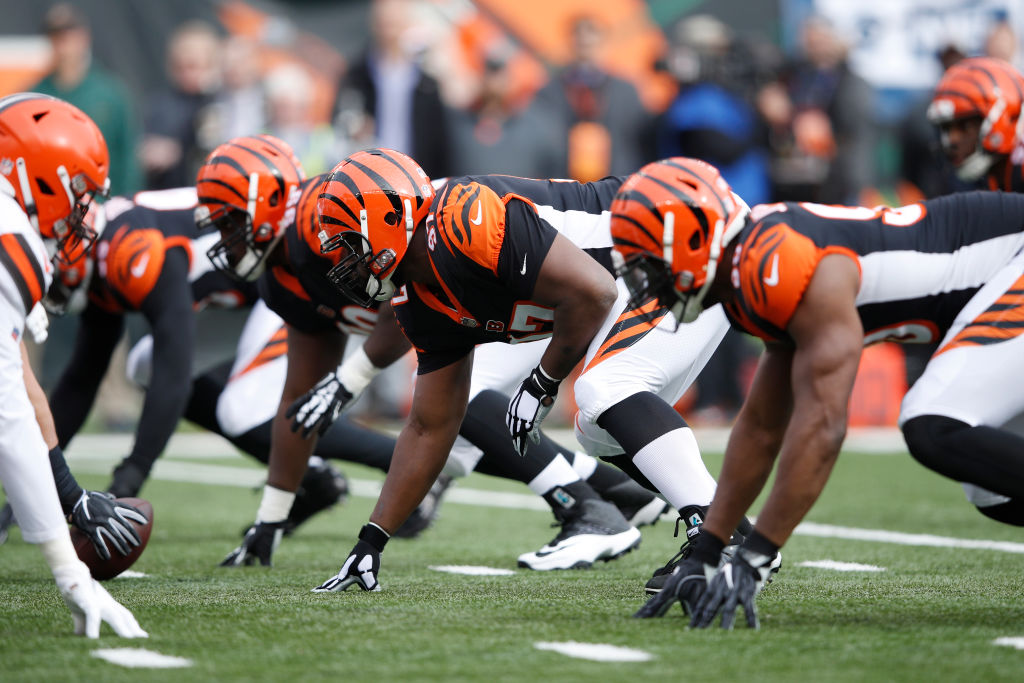 The Bengals picked Alabama Crimson Tide Jonah Williams with the 11th overall pick in the 2019 NFL Draft. It was a move to shore up their left tackle spot. One torn labrum later, and Williams is out for the season. Now they face the unenviable task of replacing him a month before the season starts.

Bringing in seven-time Pro-Bowler Trent Williams would definitely the team stabilize their offensive line. They'd be replacing their future left tackle with one of the league's best. Once Jonah Williams returns, they can figure out how to make both players work on the same line. If they can both play, the Bengals can make room for them.

4. Oakland Raiders
The Oakland Raiders had one of the worst offensive lines in football last year. Kolton Miller was particularly awful at left tackle. Something needs to change.

It's year two of Jon Gruden's return to Oakland. The team is moving to Las Vegas soon, and it acquired former Steelers' star wide receiver Antonio Brown. There's definitely pressure to win now, or at the very least, return to competitiveness.

Dealing for Williams would help the Raiders solidify a problem spot, though they'd be giving up awfully quickly on the young Miller. But if they want to follow Al Davis's famous mantra to "Just win baby!" they'll make a move for Williams. It's not like the Raiders have shied away from bringing in elite talent before.

3. Minnesota Vikings
Football Outsiders ranked the Vikings' offensive line No. 23 last season, which is the bottom third of the league. Quarterback Kirk Cousins struggled down the stretch last season and will likely need all the time he can get to avoid making costly turnovers.

Williams presence could give Cousins more time in the pocket. When he doesn't rush his decisions, Cousins is much less prone to forcing the ball downfield for interceptions. Williams could also help the Vikings run the ball more effectively. They were 30th in rushing last season. Having a more balanced offensive attack would help Cousins immensely, and for a team with big playoff aspirations, adding Trent Williams is almost a necessary move.

2. Tampa Bay Buccaneers
The Bucs allowed 41 sacks last season and have a left tackle in Donovan Smith who could double as a turnstile. Smith drew significant fan criticism during the 2018 season for his inconsistent play. With quarterback Jameis Winston also showing flashes of inconsistency, it makes his job that much harder when he's constantly scrambling.

Enter Williams, who is the very picture of consistency. Tampa's new head coach, Bruce Arians, is as offensive-minded as they come. While he's installing the new scheme for his offense, having a stalwart like Williams to keep Winston upright would make the transition much easier.

1. Houston Texans
Houston has one of the worst offensive lines in the game in 2018, and it did little to improve it this offseason. It's been two seasons since the team had a 1,000-yard rusher, and they allowed 65 sacks last season. With young quarterback DeShaun Watson under center, they need to improve the line play quick to keep him healthy.

Until he learns how to play all five offensive line positions at once, Trent Williams wouldn't solve the whole problem for the Texans. But he's a great start. By adding a player as solid as Williams, they'd have a fighting chance at establishing the run and keeping Watson on his feet.