NFL: 5 Big-Name Players Who Could Be Released This Week
The National Football League reminds us how brutal it is every offseason. We regularly see players forced into early retirement, coaches fired after only one or two years on the job, and big-name players get cut for reasons that have little to do with their performances on the field. In this article, we look at five notable players who will likely get released before the new league year begins on March 9 at 4:00 p.m. EST.
We already saw the Buffalo Bills release three-time All-Pro defensive end Mario Williams, and we will soon see the Washington Redskins cut quarterback Robert Griffin III, who was once viewed as the franchise's savior. Here is a look at five more players who will likely be cut before free agency opens this offseason.
 1. Cameron Wake, defensive end, Miami Dolphins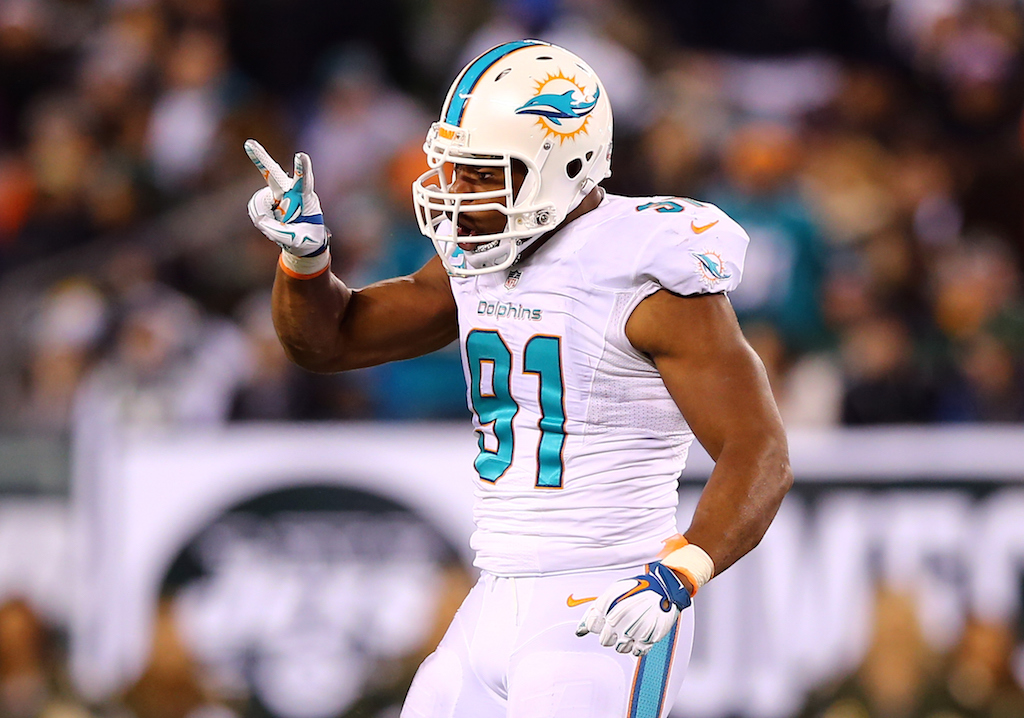 Simply put, the Dolphins' salary cap situation is disastrous. At this point, they must re-work some of their current contracts or they will have to move on from some of their best players. One player who the Dolphins are in a bind with is Cameron Wake, who has totaled 70 sacks during his seven-year career in Miami. Team officials already approached Wake and his agent about potentially restructuring his current contract, but as of now, the 34-year-old defensive end hasn't shown any interest or willingness to take a pay-cut to stay with the team.
The former Canadian Football League star is scheduled to have a salary cap hit of $9.8 million in 2016 and will be coming off of a torn Achilles tendon that he suffered during the 2015 season. However, since he only played in 100 career NFL games, we are confident that Wake has a lot of gas left in his tank, and we know there are several teams around the league that are desperate for pass rush help.
Long story short, Wake would have significant value on the open market, which means that there is no real reason for him to take a pay-cut from the Dolphins. With reports that the team failed to make any significant progress toward a re-worked deal with Wake's agent at the NFL Combine, we fully expect the Dolphins to be forced into releasing the three-time All-Pro (it will give them $8.4 million in salary cap savings) before free agency opens in just over a week.
2. Peyton Manning, quarterback, Denver Broncos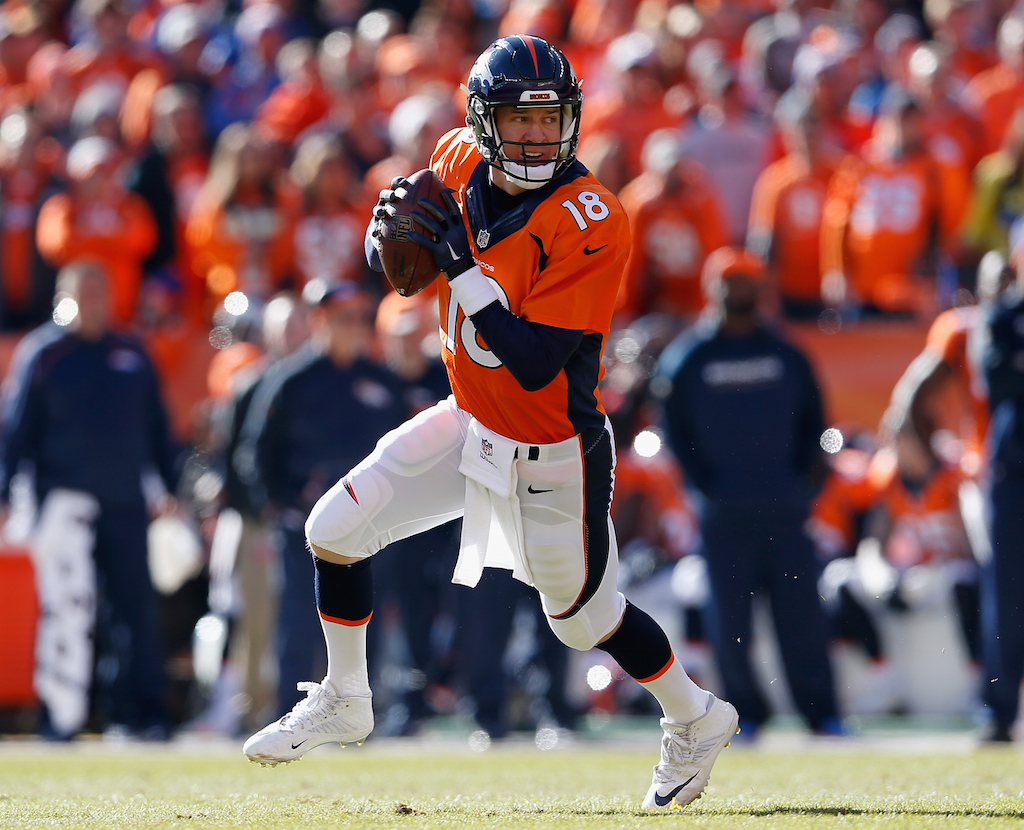 Believe it or not, the great Peyton Manning may end up getting cut twice during his legendary career. While most people around the league expected Manning to retire and ride off into the sunset following the Broncos' win over the Carolina Panthers in Super Bowl 50, a recent report from ESPN's Adam Schefter suggested that the five-time NFL MVP would like to play again in 2016.
If Schefter's story proves to be true, there is a 0.00% chance that Manning stays with the Broncos in 2016 on his scheduled $19 million salary and $21.5 million salary cap hit. If Manning opts to retire, life will be much easier on the Broncos' front office. If the 39-year-old signal caller wants to continue playing, the Broncos will either force him to take a massive pay-cut to stay with the team or they will release him.
3. Dwayne Bowe, wide receiver, Cleveland Browns
The Browns, who were desperate for help at wide receiver, signed Dwayne Bowe to a two-year, $12.5 million contract with $9 million in guaranteed money last offseason. The former All-Pro repaid them for their generosity by catching just five passes for 53 yards in seven games. If his poor performance in 2015 weren't enough to seal Bowe's fate in Cleveland, the fact that releasing him would save the team $3.4 million in salary cap space in 2016 should make this an easy decision for the Browns.
4. Johnny Manziel, quarterback, Cleveland Browns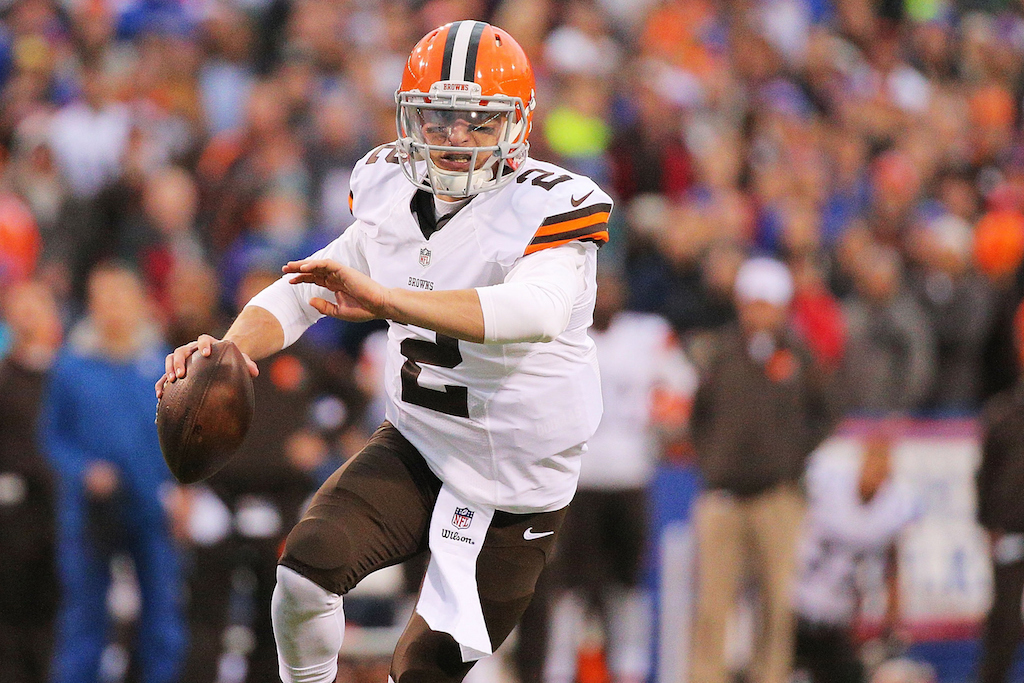 The story of Johnny Manziel's NFL career is quickly turning into a precautionary tale for aspiring young athletes all over the world. With the ouster of the front office and coaching staff that drafted him in Cleveland, we believe that Manziel's time with the franchise will come to an end in the near future as well. When it comes down to it, Manziel has not played well enough to warrant the team putting up with his off-field issues any longer.
5. Arian Foster, running back, Houston Texans
When healthy, Arian Foster continues to prove that he is one of the best running backs in the NFL. In 2016, he will be coming off of a torn Achilles tendon he suffered during the 2015 season, and to make matters worse, he will also be 30 years old when the season kicks off. Earlier this offseason, it was reported that Houston would part ways with Foster, who is the leading rusher in Texans' franchise history, this offseason.
We would be shocked if that doesn't ultimately prove to be true. The 2010 NFL rushing champion is due to have a salary cap hit of $8.925 million in 2016, and by releasing him, the Texans would save $6.625 million in salary cap space.
Statistics courtesy of Pro-Football-Reference. Contract and salary cap data courtesy of Spotrac.