NFL Rumors: 5 Players Who Could Change Teams in 2016
Playing in the National Football League comes with practically zero guarantees — even for the best players in the game. Every offseason we witness several big-name players (some of them being future Hall of Famers) surprisingly change teams. There is no greater example of this than Peyton Manning back in 2012. Who would have thought that Manning, arguably the greatest quarterback in NFL history, would get cut during the prime years of his illustrious career? As we enter the final two months of the 2015 season, here is a look at five big-name players who could change teams in 2016.
1. Calvin Johnson, wide receiver, Detroit Lions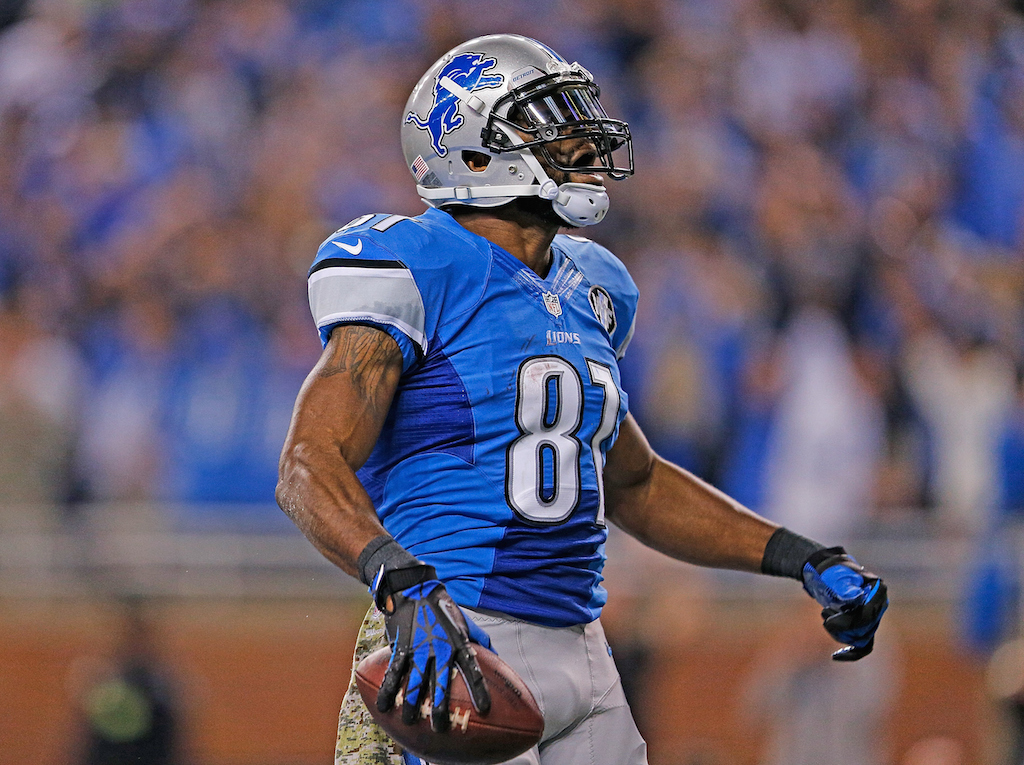 All signs point toward a rebuilding project in Detroit. The team will have a new general manager heading into the offseason — after Martin Mayhew was fired in early November — and one of the new GM's first moves will likely be to rid the team of Calvin Johnson's scheduled salary cap hit of just over $24 million. There is also the possibility that the team could restructure Johnson's contract, but we guess that the four-time All-Pro will welcome a trade to a team that would give him a better chance of competing for a Super Bowl title before his career comes to an end.
2. Colin Kaepernick, quarterback, San Francisco 49ers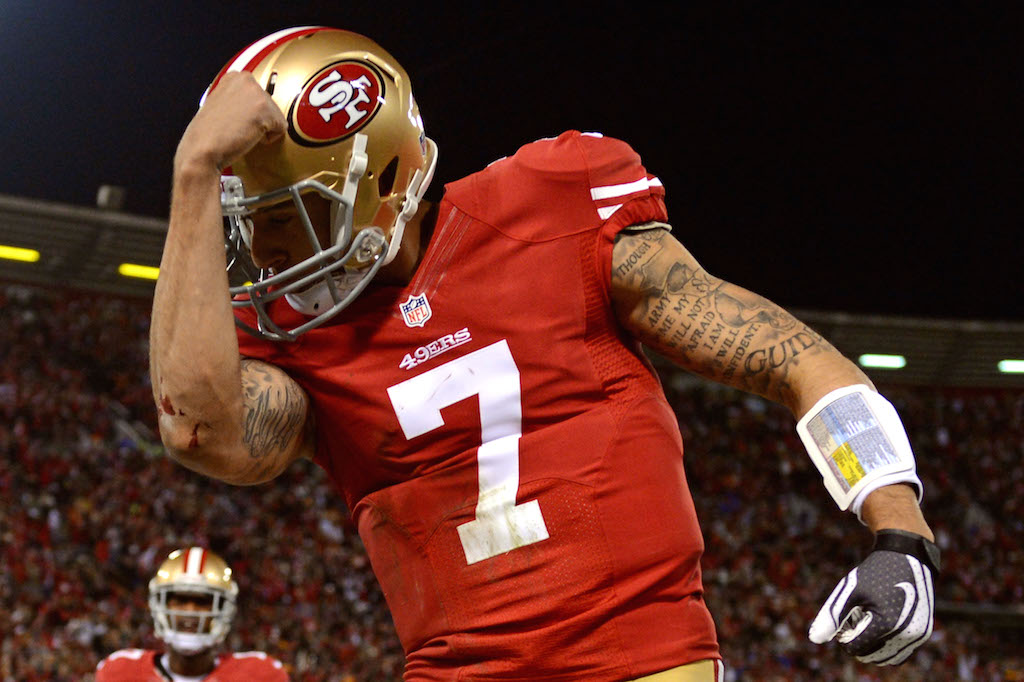 Colin Kaepernick's future with the 49ers looks incredibly bleak after the team chose to bench the 28-year-old quarterback following their Week 8 loss to the St. Louis Rams. The fact that his contract would allow the franchise to send him packing with a relatively small dead money salary cap hit makes this move all the more likely. All said, at this point we would be shocked if Kaepernick was a 49er in 2016. Expect to see the 6-foot-4, dual-threat quarterback either traded or released shortly after the 2015 season comes to an end.
3. Robert Griffin III, quarterback, Washington Redskins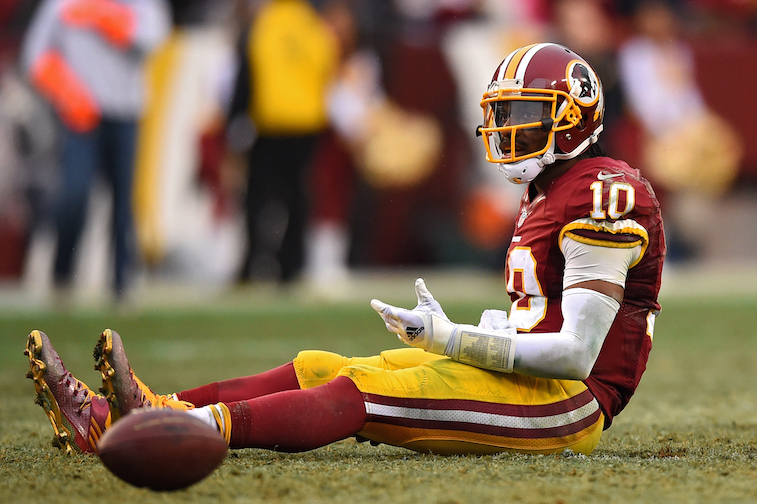 We're kind of beating a dead horse with this one, but there is very little chance that Robert Griffin III will be on the Redskins' roster in 2016. The trade market for the 25-year-old quarterback will likely be nonexistent due to his contract (he's due to make $16.15 million in 2016), which means Washington will likely end up releasing the player for whom they mortgaged the franchise just four years earlier.
4. Matthew Stafford, quarterback, Detroit Lions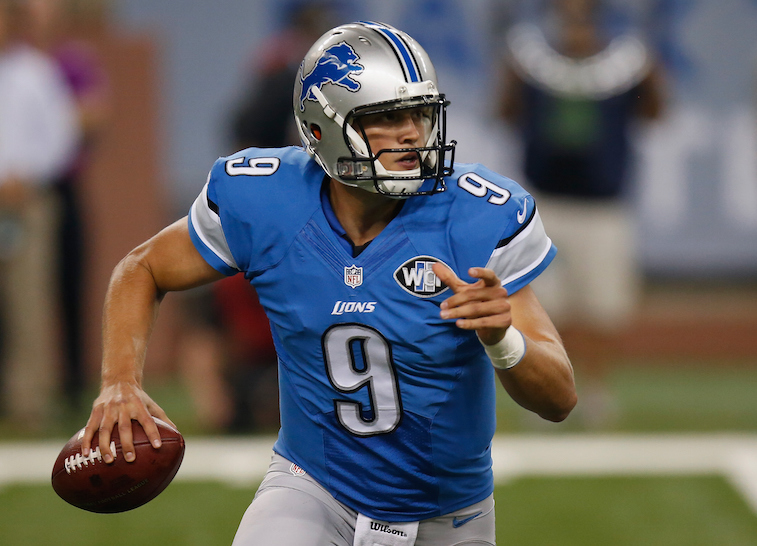 As we previously mentioned, the Lions will likely look to rebuild their roster this offseason, and in order to do so, they will need some salary cap relief. One of the easiest ways to accomplish this would be to cut ties and trade Matthew Stafford, which would free up $11.5 million of cap space in 2016 and $22 million of cap space in 2017. While the 27-year-old quarterback has flashed signs of brilliance, it is becoming clearer that he and the Lions would both benefit from parting ways.
5. Matt Forte, running back, Chicago Bears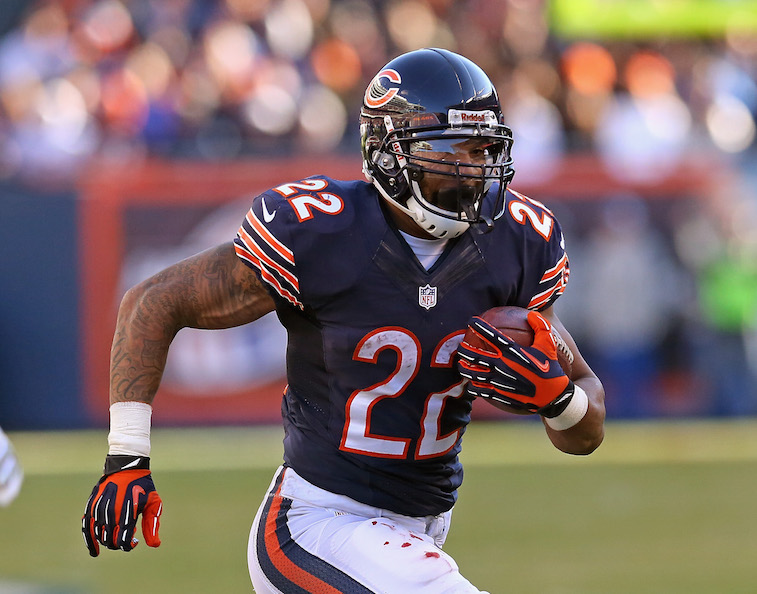 Until he suffered a sprained MCL in Week 8, Matt Forte was well on his way to earning his third career Pro Bowl selection. Instead, his injury gave rookie Jeremy Langford an opportunity to show what he is capable of, and the former Michigan State Spartan did not disappoint. Forte is slated to be an unrestricted free agent following the 2015 season, and given the fact that the Bears have numerous holes to fill on both sides of the ball, we are expecting the eight-year NFL veteran to continue his career with another franchise.
All statistics courtesy of Pro-Football-Reference. All contract data courtesy of Spotrac.