The 5 Biggest Super Bowl Blunders of All Time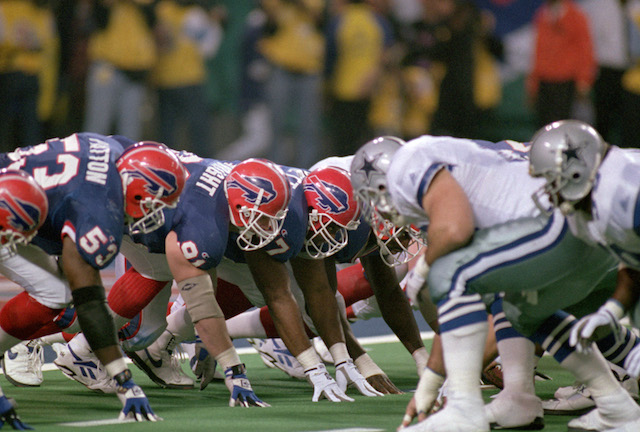 Super Bowl LI is just a few weeks away and anticipation for the big game is already high. In a showdown between the high-flying Atlanta Falcons and the battle-tested New England Patriots, it's really anyone's ballgame. All we know is, we can't wait for kickoff.
This is when NFL history is made and legacies are cemented. One play is all you need to be remembered. One play for fame and fortune. One play for glory. One play for all the marbles. However, for some, that one play can do the exact opposite.
For every hero, there is another person who couldn't come through in the end. Perhaps the moment was too big for him. Maybe it was just an unfortunate mistake. No matter. When it comes to the Super Bowl, there are winners and losers; some rise, and some fall. There's nothing worse than being the latter. With that in mind, here's a look at five of the biggest blunders to occur on football's biggest stage.
5. Hank Baskett can't handle the onside kick
In Super Bowl XLIV, the Indianapolis Colts sat pretty going into halftime. Not only did they have a 10-6 lead, but they were set to receive the second-half kickoff. New Orleans Saints head coach Sean Payton knew he needed to task a risk in order to swing the momentum in his team's favor. And that's exactly what he did.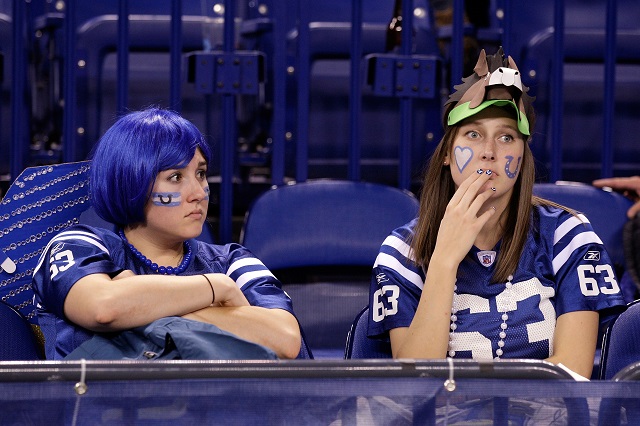 The Saints opened the second half with an onside kick and took the Colts completely by surprise. Colts receiver Hank Baskett botched the kick and the Saints recovered it. One perfectly executed play changed the game for New Orleans. And one mishap by Baskett put the Colts in a position that they could not recover from.
4. Leon Lett loses it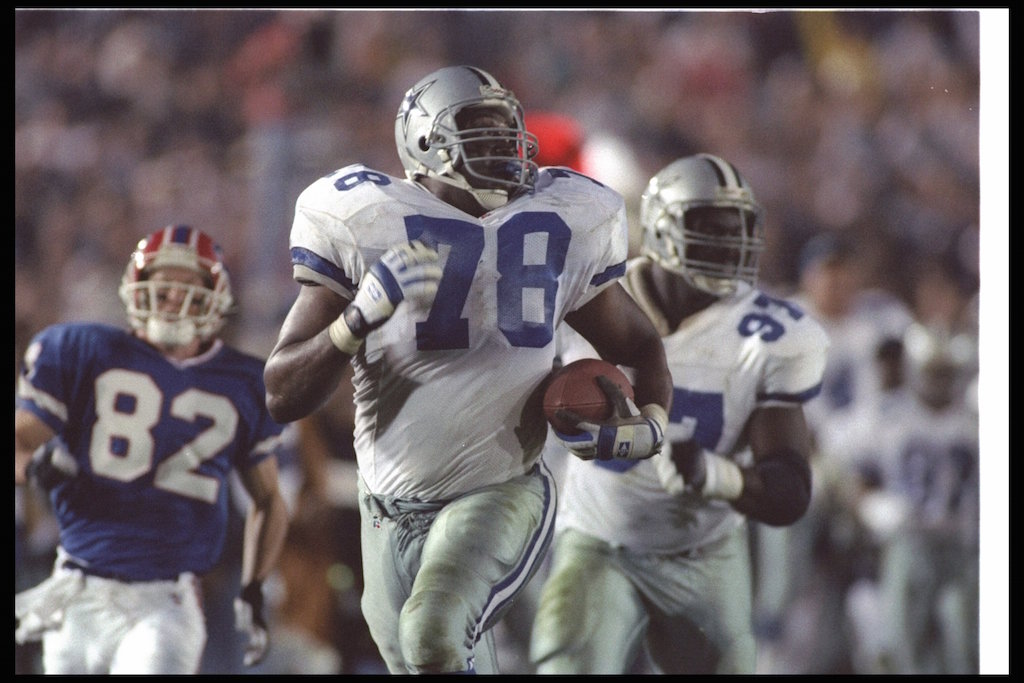 Super Bowl XXVII was a massively one-sided affair, as the Dallas Cowboys destroyed the Buffalo Bills, 52-17. However, even in the midst of this romp, Cowboys defensive lineman Leon Lett still managed to cement his place in history — just not in the way he probably would've liked.
Lett recovered a fumble on the Cowboys' side of the field and started sprinting toward the opposite end zone. He was going to score a touchdown. This was going to be his moment. But of course, he had to extend out the ball in celebration. Little did he know that Bills speedster Don Beebe was chasing. Beebe caught Lett from behind and knocked the ball out of the end zone for a Bills touchback.
This play had no outcome on the final score, but that's what Lett gets for showboating.
3. John Kasey kicks it out of bounds
If you're a Carolina Panthers fan, Super Bowl XXXVIII has to be a sore subject for you. Which means that it's probably sacrilegious to bring up John Kasey's final kickoff of the night, right? There's an important rule to remember in football, especially if you're playing in a big game: You don't, under any circumstances, give Tom Brady a short field if there's time left on the clock and the game on the line. You just don't.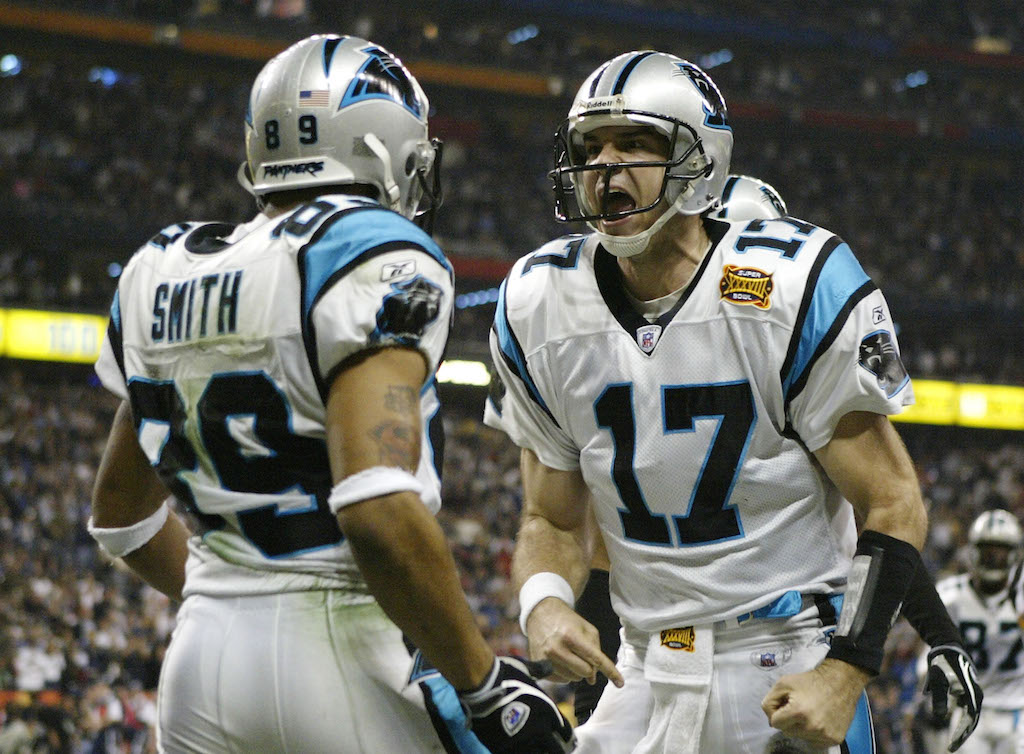 Unfortunately, it's as if someone forgot to tell Kasey this. After the Panthers managed to tied the score at 29, he booted the kickoff out of bounds, giving the Patriots the ball at their own 40-yard line. And Brady did what Brady usually does: He won the game.
2. The "Sickest Man in America"
The Dallas Cowboys could have been the victors of Super Bowl XXIII. It's as if they had the ball right in their hands, and all they had to do was catch it. Only they dropped it. They dropped the ball. Welcome to the legacy of Jackie Smith, the Sickest Man in America.
He was open in the end zone and Roger Staubach threw him a perfect pass. And he simply dropped it. The Cowboys had to settle for a field goal. They would go on to lose the game, 35-31. What might have been if Smith hadn't dropped the ball. Talk about heartbreaking.
1. Not to be for Norwood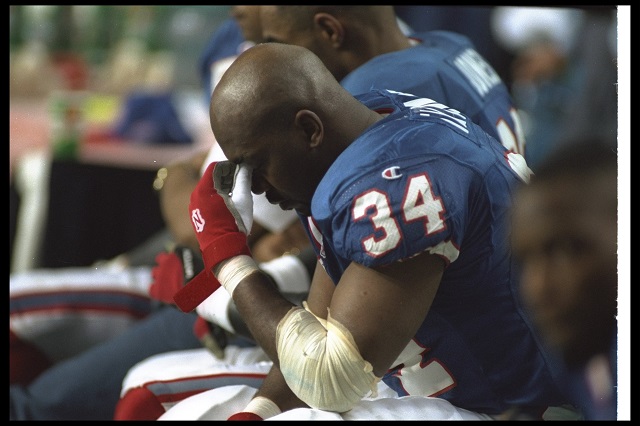 It's not easy being a sports fan in the city of Buffalo. Each time you think your team — specifically the Bills — is about to climb out of what feels like a never-ending funk, they find a new way to break your heart. We can sum up the worst instance of them all in two simple words: wide right.
Of their four straight Super Bowl defeats, none could have hurt the Buffalo Bills more than this one. Losing on a missed 47-yard field goal will haunt you forever. And yet there is no one on Earth who feels the pain of that day more than Scott Norwood, the Buffalo Bills kicker who couldn't hit the game winner at Super Bowl XXV.
Statistics courtesy of Pro-Football-Reference.