NFL: 5 Biggest Takeaways From Week 2 of the 2015 Preseason
We are officially past the halfway point of the NFL preseason, and training camps around the league are beginning to come to a close. Over the next couple of weeks, football fans around the world will know which players made the final roster on their favorite team and whether or not they should be optimistic about the upcoming season. Likewise, over that same two week stretch, hundreds of young men will see their professional football dreams crushed, while others will be earning the right to wear an NFL uniform and collect NFL paychecks.
We are fully aware that everything that happens during preseason games needs to be taken with a grain of salt. With that being said, here is a look at the five biggest takeaways from Week 2 of the 2015 NFL preseason.
1.  San Francisco 49ers running back Jarryd Hayne continues to impress.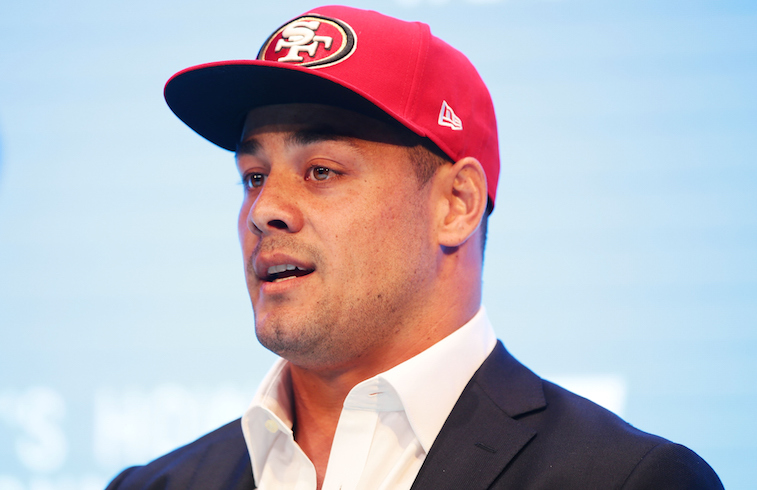 Less than a week after his eye- opening NFL debut in the 49ers' first preseason game of 2015, Hayne turned in another performance that has us believing that he is going to stick on San Francisco's 53-man roster. In their second preseason game against the Dallas cowboys, Hayne was the team's leading rusher with 54 yards on eight carries and returned three punts for a total of 84 yards. He is still learning the game and could greatly benefit from a less-upright running style, but with playmaking ability like this, there is definitely room for the former Australian rugby star in the NFL.
2.  The chances of a Green Bay Packers' Super Bowl title in 2015 took a serious blow…or did they?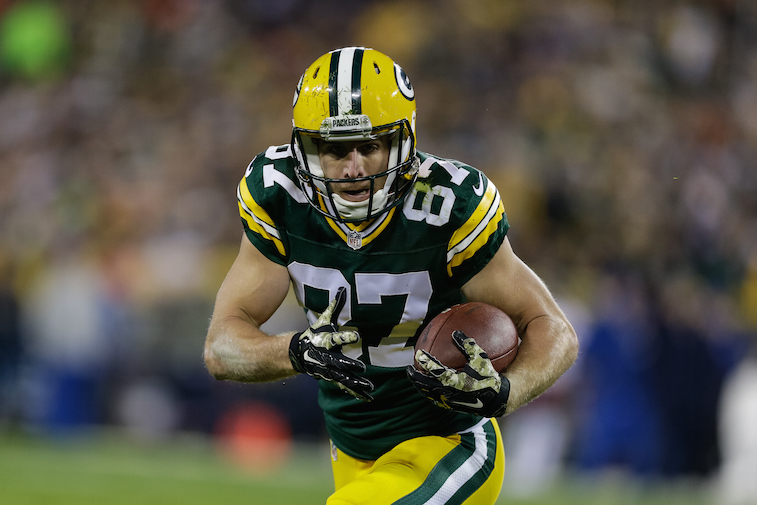 Heading into the 2015 season, the Packers were considered to be one of the top two contenders to win Super Bowl 50 next February. Fast-forward a couple of weeks, and their outlook isn't as bright after All-Pro wide receiver Jordy Nelson suffered a season-ending knee injury in the team's second preseason game against the Pittsburgh Steelers. Luckily for Green Bay, they still have a Pro Bowl-caliber wide receiver on the roster in Randall Cobb, and second-year pro Davante Adams also has the makings of a top-tier wide receiver as well. And let's not forget, they still have the league's best offensive player under center in Aaron Rodgers. While they may not be nearly as strong offensively without Nelson, the Packers are deep enough and talented enough to still make a Super Bowl run in 2015.
3.  New Orleans Saints wide receiver Brandin Cooks could put up huge numbers in 2015.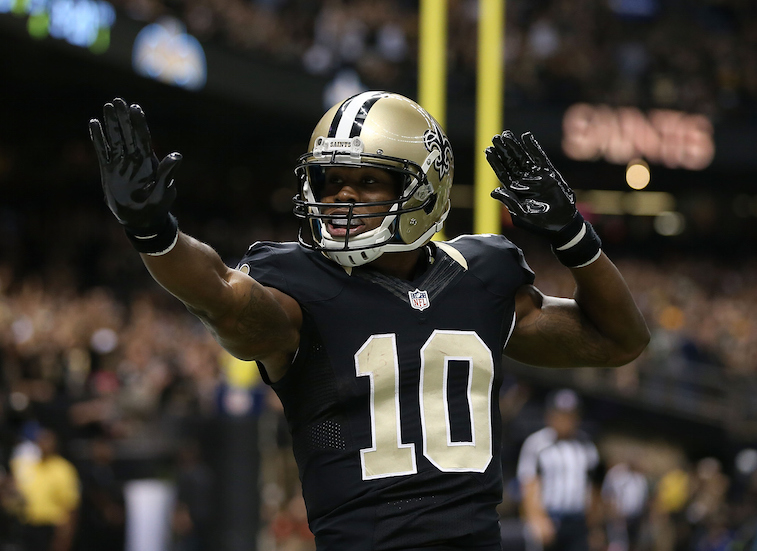 Many people around the league expected Cooks to contend for the 2014 NFL Offensive Rookie of the Year award after the Saints selected him in the first round of the 2014 NFL Draft. The former Oregon State Beaver saw his rookie year cut short due to injury, but when he was on the field, Cooks looked like a guy who could earn multiple Pro Bowl selections over the course of his career. Heading into the 2015 season, he is now New Orleans' clear-cut No. 1 receiving option after the team traded All-Pro tight end Jimmy Graham to the Seattle Seahawks during the offseason. Expect to see Cooks emerge as quarterback Drew Brees' favorite target very early in the season, which should result in a huge jump – statistically speaking – for Cooks in his second NFL season.
4.  Philadelphia Eagles quarterback Sam Bradford passed a huge test against the Baltimore Ravens.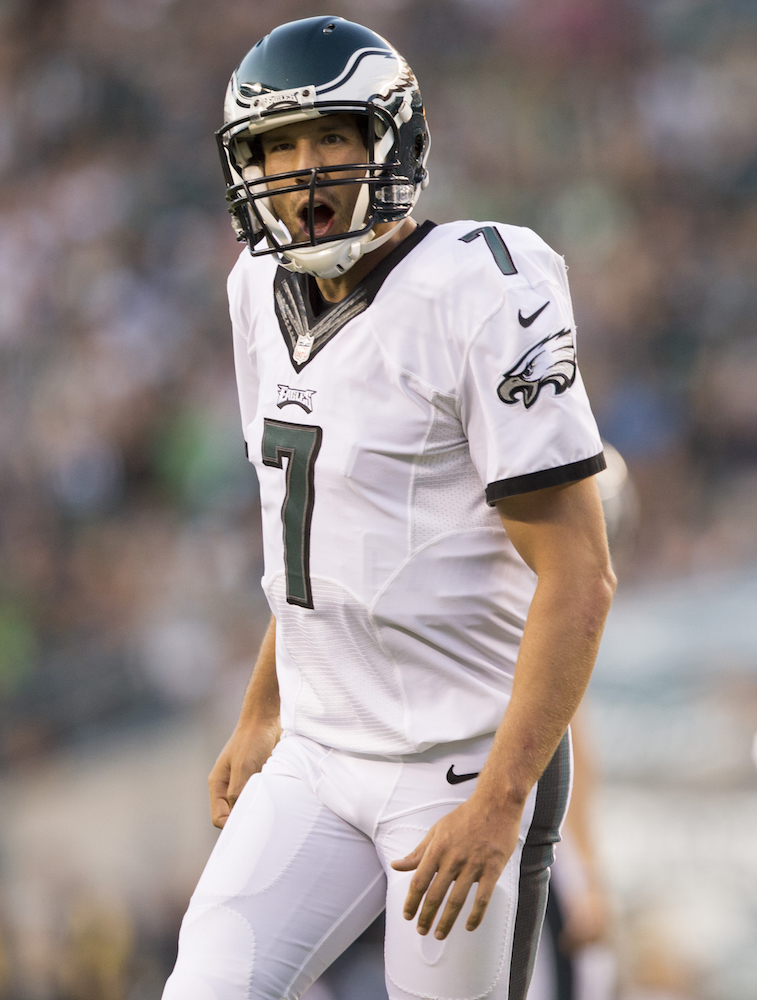 Up to this point, injuries have kept Bradford from fulfilling his immense potential as a quarterback in the NFL. The 2008 Heisman Trophy winner changed teams this offseason, but the change of scenery won't matter if he cannot stay healthy. In his first game action since last preseason, Bradford took a hit, one that many people considered to be a cheap shot, from Baltimore Ravens outside linebacker Terrell Suggs and hopped right back up without any problems whatsoever. This was great news for the Eagles, who are hoping that Bradford can be the answer to their questions at the most important position on the field.
5.  It may be a while before we see the Denver Broncos offense truly gel.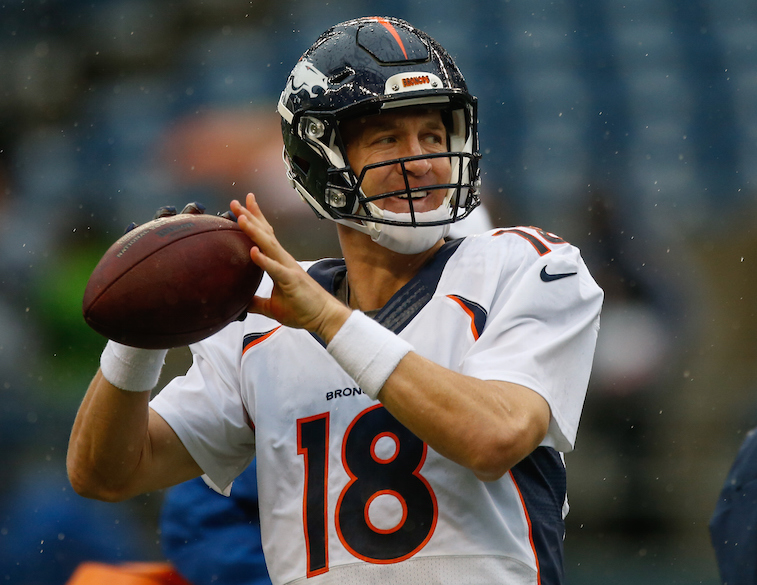 Simply put, the Broncos turned in a lackluster performance in Peyton Manning's first extensive game action in new head coach Gary Kubiak's offensive system. Their lack of success against the Houston Texans was in large part due to several inexcusable mistakes such as dropped passes on third down. However, there is still no denying that the team left a lot to be desired on the offensive side of the ball. The Broncos recently signed Pro Bowl offensive guard Evan Mathis, and while his presence will alleviate some of the teams growing pains along the offensive line, it will take some time for him to be truly comfortable with his new teammates and new offense. We still believe that when it's all said and done, the Broncos will have one of the top five offenses in the NFL. It just may take them longer than we previously expected to get there.