NFL: 5 Coaches on Thin Ice Entering the 2016 Season
Coaching in the National Football League is the ultimate "what have you done for me lately" industry. Every year, we see coaches go from having seemingly high amounts of job security to being in the hot seat in just a matter of months. Now that Black Monday (the Monday following the final week of the regular season) has passed, we know which coaches will get to keep their jobs for the upcoming season. With that being said, here is a look at five coaches who will be on thin ice heading into the 2016 NFL season.
1. Rex Ryan, Buffalo Bills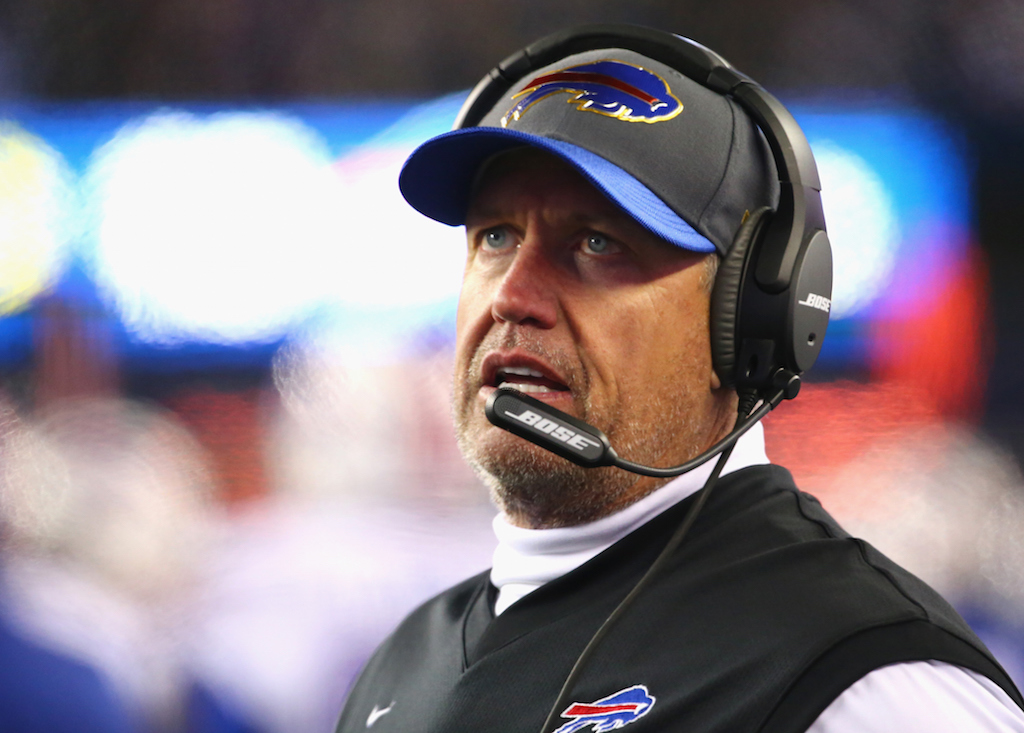 The Bills were one of the most inconsistent teams in the league during the 2015 season — which was Rex Ryan's first year on the job — finishing with an 8-8 overall record on the year. At times, his team looked like a bona fide playoff contender. At other times, it looked like a team that was contending for a top five pick in the 2016 NFL Draft. What's more telling, though, is the fact that Ryan and General Manager Doug Whaley have both reportedly been told by team owner Terry Pegula that they have 2016 to turn things around (i.e. make the playoffs) or they will both be unemployed a year from now.
2. Mike McCoy, San Diego Chargers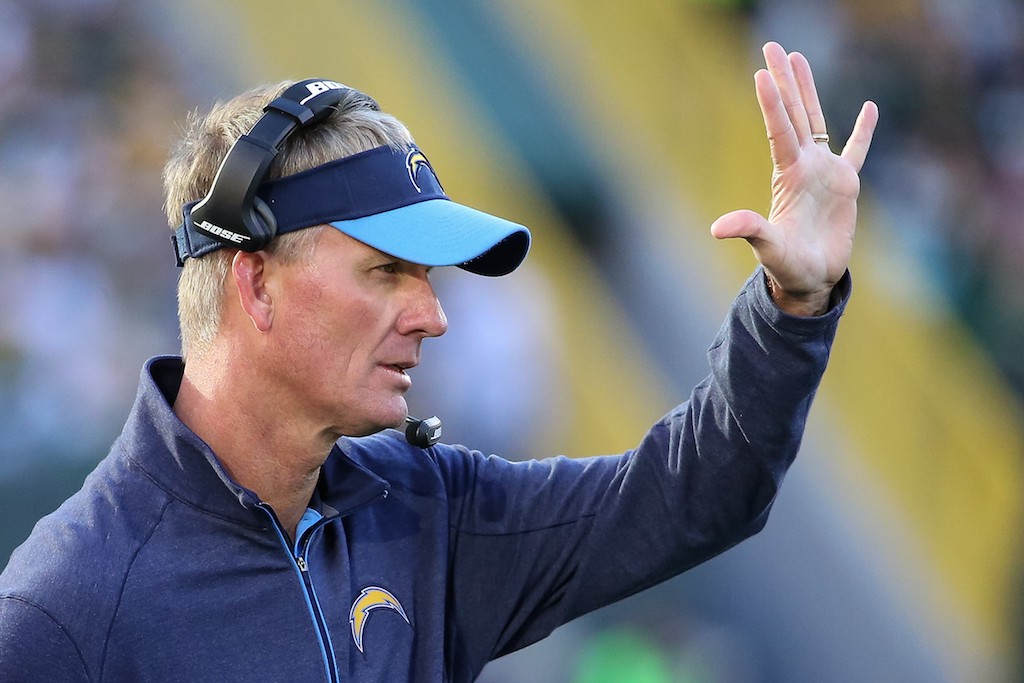 Many people were expecting Mike McCoy to be fired following the Chargers' loss to the Broncos in Week 17. Instead, the team opted to bring back the 43-year-old coach and give him a fourth season on the job despite the team's 4-12 overall record in 2015. On a positive note, the Chargers will have the No. 3 overall pick in the 2016 NFL Draft. However, with a similarly disastrous performance next year, McCoy will likely be fired before the season comes to an end.
3. Jeff Fisher, St. Louis Rams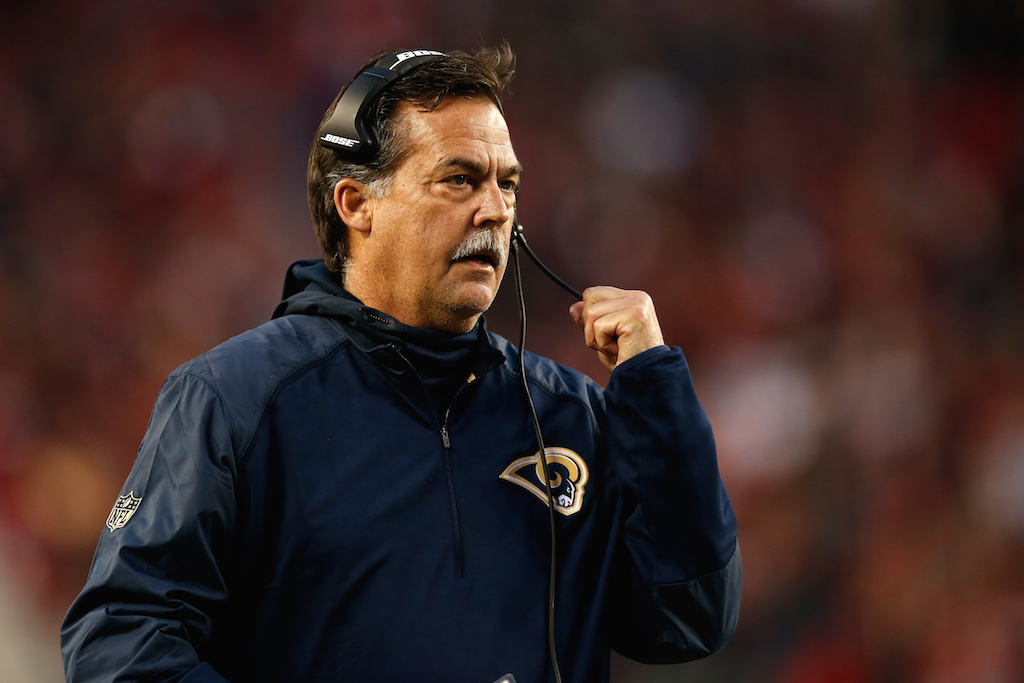 In his four years as the Rams' head coach, Jeff Fisher has posted an overall record of 27-36-1. He has undoubtedly played a key role in the team acquiring loads of young talent, but that doesn't change the fact that he has yet to record a winning season in St. Louis. At some point (likely next year), Fisher will have to stop leaning on his team's vast potential and start producing wins if he wants to keep his job.
4. Gus Bradley, Jacksonville Jaguars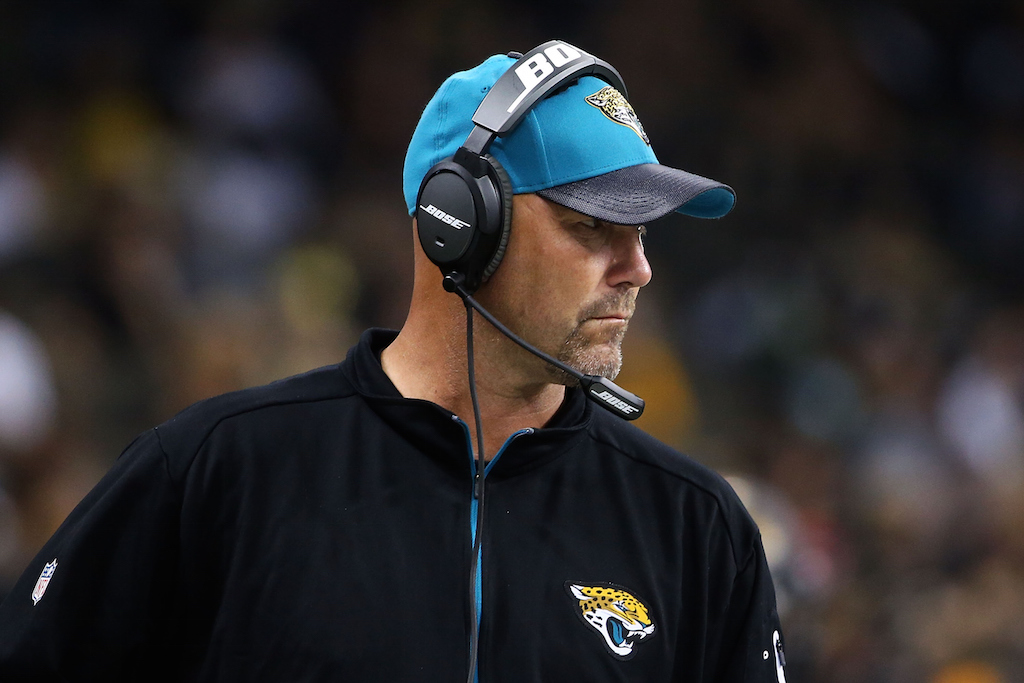 The Jaguars undeniably made major strides in 2015, but we simply cannot ignore Gus Bradley's 12-36 overall record in his three years as Jacksonville's head coach. Quarterback Blake Bortles looked like he could be the real deal in his second professional season, and his development this offseason will likely play a key role in deciding Bradley's future with the team. In our opinion, anything worse than an 8-8 overall record will cost Bradley his job.
5. Jason Garrett, Dallas Cowboys
The 2015 season was nothing short of a train wreck for the Cowboys. This offseason will be all about regrouping and regaining the form that led to them having Super Bowl aspirations heading into 2015. Team owner Jerry Jones has stood behind Jason Garrett for six seasons now, but we are guessing that the billionaire oil tycoon won't put up with another disappointing season in 2016. If the Cowboys struggle and miss the playoffs again next year, don't be surprised if Jones decides to part ways with Garrett during the offseason.
Statistics courtesy of Pro-Football-Reference.com.