NFL: 5 Coaches Who May Be Out of a Job Soon
Every year we see multiple head coaches in the National Football League face the chopping block. This year, we have already seen the Miami Dolphins fire Joe Philbin, and the Tennessee Titans fire Ken Whisenhunt, but both are sure to be joined in the unemployment line by more than one more coach as the season comes to a close. Now that we have reached the midway point in the season, here is a look at five coaches whose jobs are undoubtedly in jeopardy.
5.  Mike Pettine, Cleveland Browns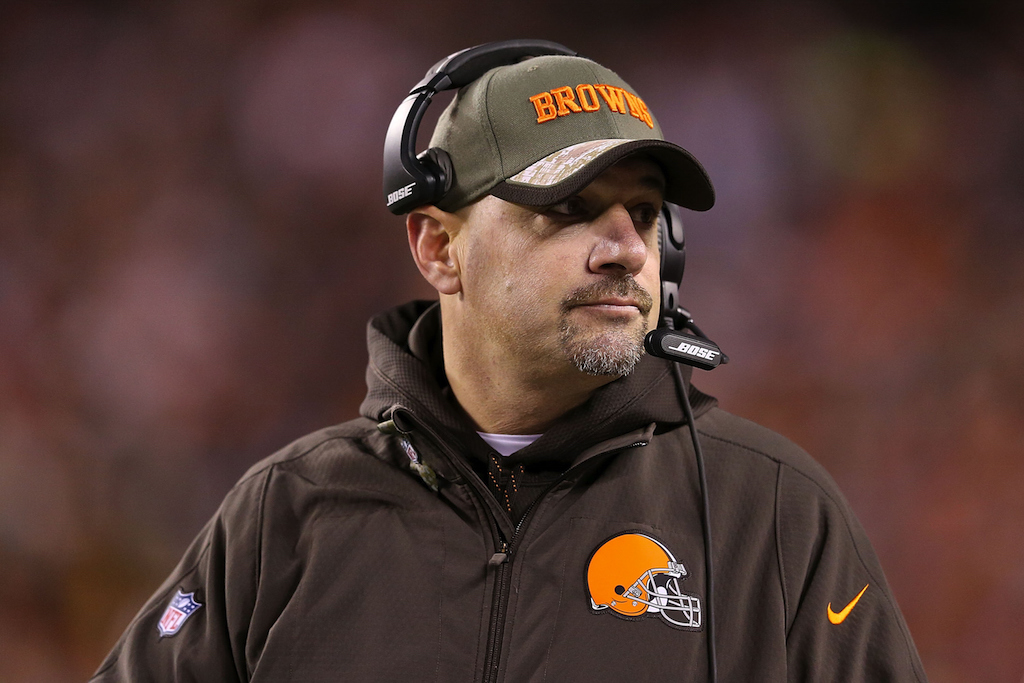 We are still among those who believe that Pettine will be back in Cleveland in 2016, but there is no denying that he is starting to feel some heat. The Browns are currently 2-7, and it doesn't look like things will be improving much by the end of the season. In the end, we see Pettine having until this time next year to get the Browns going in the right direction. Even so, coaches in the NFL have little to no job security and nothing would surprise us at this point.
4.  Chuck Pagano, Indianapolis Colts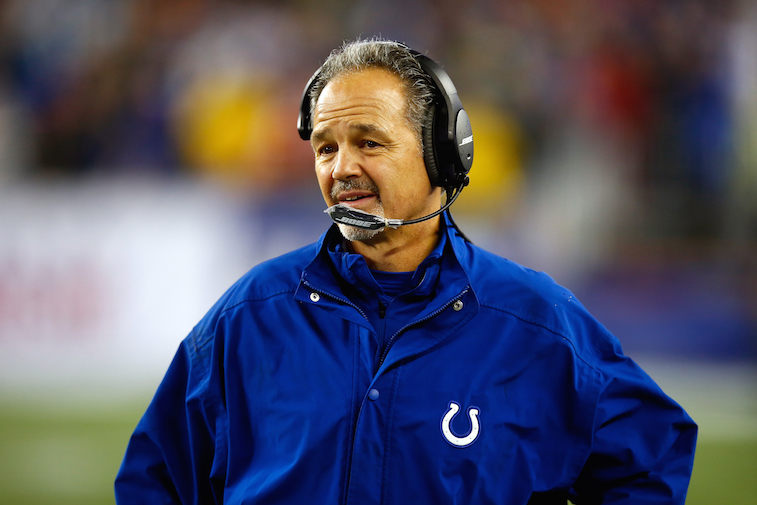 As it stands, Pagano is in the final year of his contract with the Colts, and the team has given no indication that they intend to open contract negotiations with the 55-year-old coach anytime soon. Pagano did turn down a one-year contract extension last offseason, but the gamble he took on himself seems to be all for naught, as the Colts have struggled to a 4-5 overall record. On top of that, Pagano reportedly does not see eye to eye with Indianapolis General Manager Ryan Grigson. All said, we believe that the Colts will have a new coach in 2016 if Pagano achieves anything less than a Super Bowl title in 2015.
3.  Gus Bradley, Jacksonville Jaguars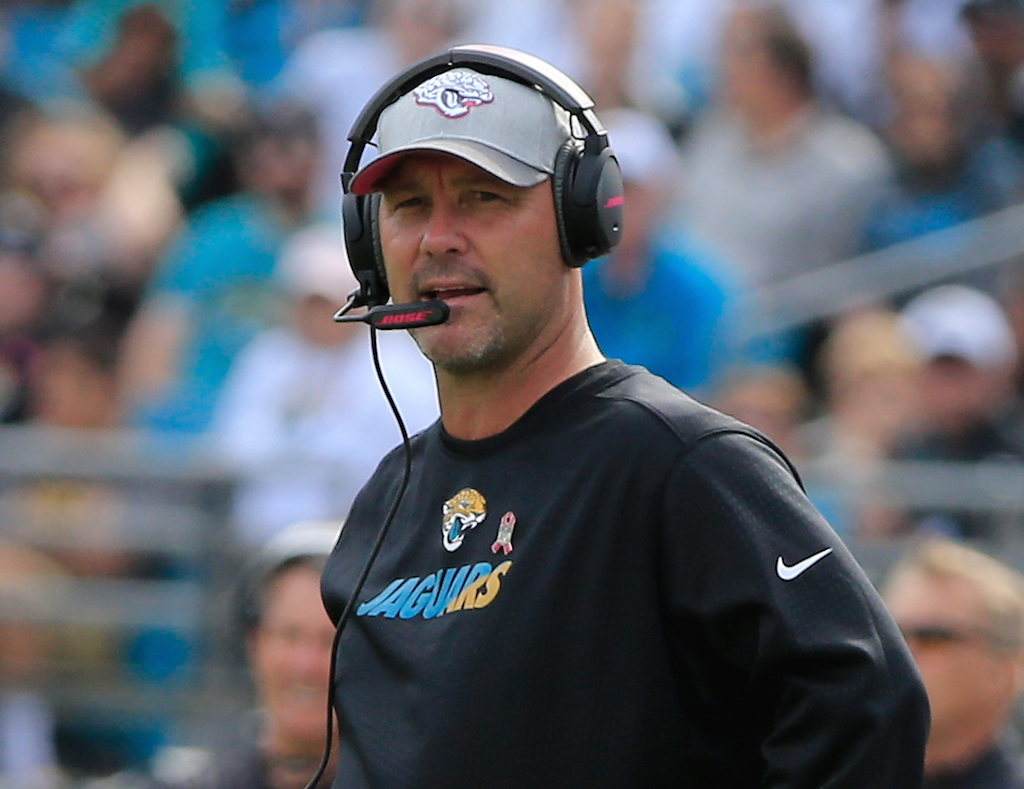 The Jaguars are starting to show signs of life under Bradley, but we simply cannot ignore the fact that the team is still 9-31 under the 49-year-old head coach's watch. In our opinion, it will likely take a seven or eight win season in 2015 for Bradley to save his job – something that we believe is highly unlikely. Don't be shocked if Bradley is shown the door before the 2015 season comes to a close.
2.  Jay Gruden, Washington Redskins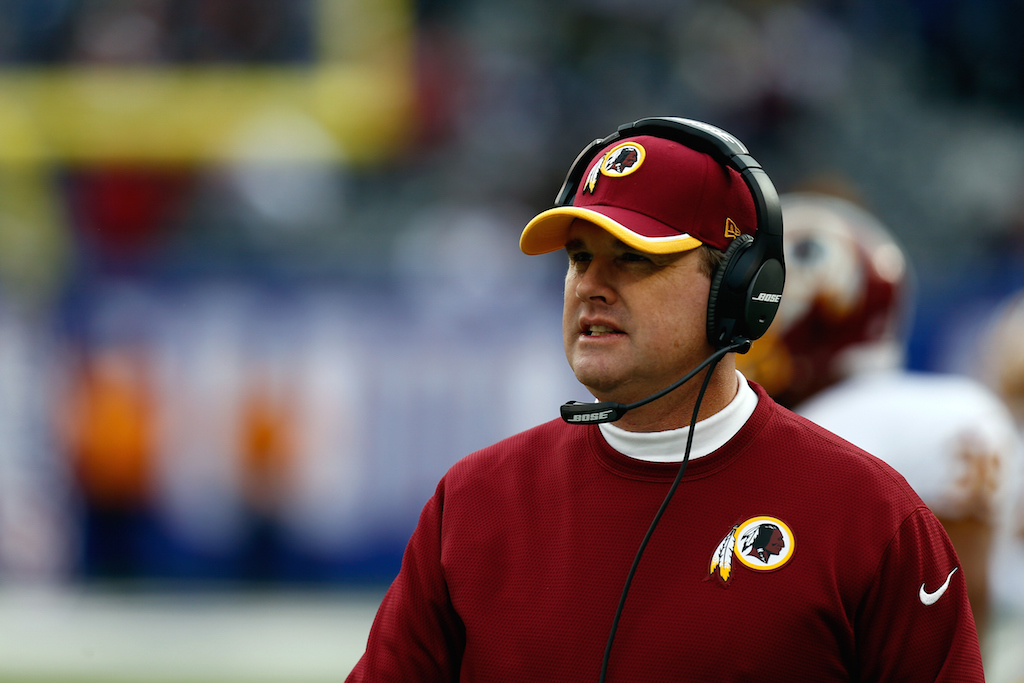 Quite frankly, we are more than a little surprised that Gruden wasn't fired by team owner Dan Snyder last offseason. That said, we believe that the 2015 season will be the 48-year-old's last season as head coach of the Redskins. The team hasn't really improved in Year 2 of the Gruden era posting an overall record of 3-5 up to this point, and General Manager Scot McCloughan, who was hired last offseason, will likely want to hire a head coach of his choosing for the 2016 season.
1.  Jim Caldwell, Detroit Lions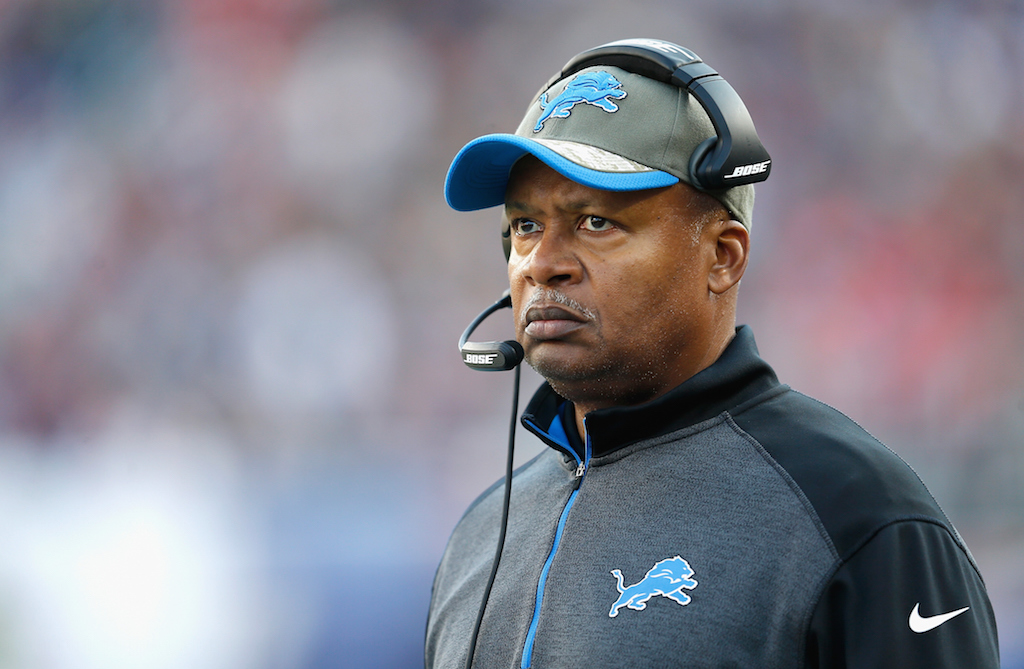 At 1-7, the Lions own the worst record in the NFL this season – something that is completely unacceptable given the talent that they have on their roster. Caldwell's fate may have already been sealed when the team opted to fire General Manager Martin Mayhew, as Mayhew's replacement will more than likely want to start from scratch and hire a new head coach himself.
All statistics courtesy of Pro-Football-Reference.