NFL: 5 Player Contracts That Need to Be Restructured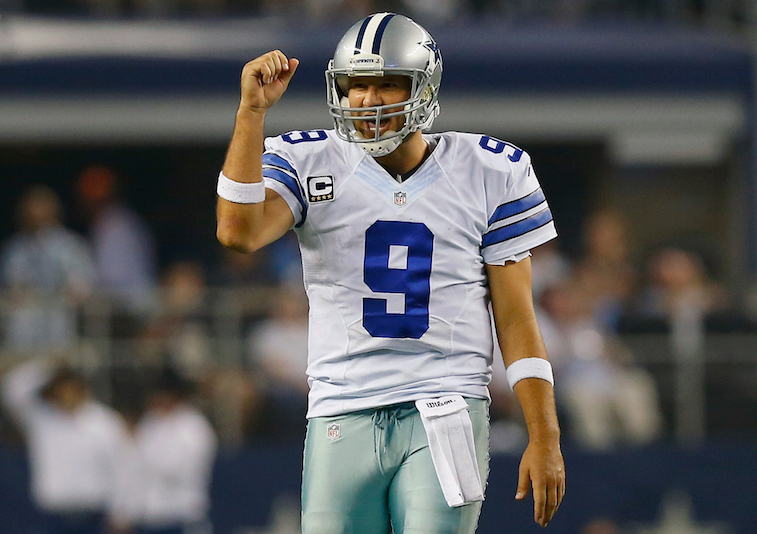 NFL contracts tend to be one-sided legal documents. Teams can force players to take paycuts or outright release them. The only options for players in contract disputes are to hold out and hope that their team will work with them, play out their contract as is, or they can retire. The one available option that can be beneficial for both sides is contract restructuring.
Every year there are what seems like countless players who work out restructured deals with their teams. Some guys end up taking paycuts, but most re-worked contracts are negotiated with the intention of freeing up salary cap space so teams can either re-sign their own in-house players or spend money in unrestricted free agency. Guys like New England Patriots quarterback Tom Brady and Dallas Cowboys quarterback Tony Romo (pictured above) seem to restructure their contracts every year, and just a few short months ago, Denver Broncos quarterback Peyton Manning restructured his deal as well. Don't be confused, though, quarterbacks aren't the only players who restructure their contracts. This offseason, we have seen players such as New York Jets wide receiver Brandon Marshall, San Francisco 49ers outside linebacker Aldon Smith, New England Patriots linebacker Jerrod Mayo, and several other non-quarterbacks re-work their contracts.
With the start of the season just days away, here is a look at five contracts that badly need to be restructured.
1.  Ndamukong Suh, defensive tackle, Miami Dolphins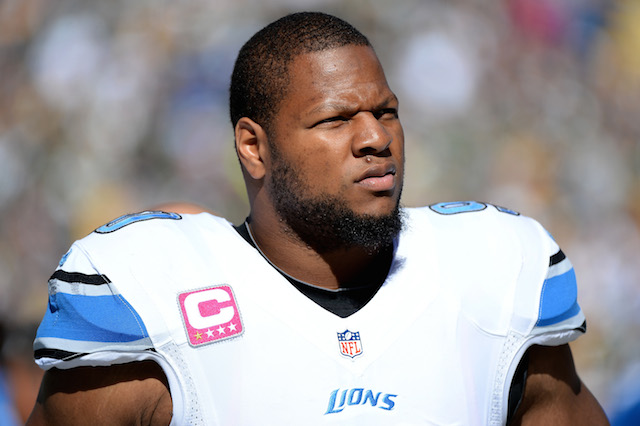 Seeing Suh's name on this list may come as a surprise given that he has yet to play a game as a member of the Dolphins. Nonetheless, Suh is one of the top candidates in the league for a restructured deal.
The Dolphins have a projected salary cap figure of just over $163 million for the 2016 season. While there will surely be an increase to the current salary cap of $143,280,000 in 2016, it won't be enough to keep the Dolphins from having to re-work several contracts before the season begins. Their biggest cap savings could come from Suh's massive deal.
Suh's contract calls for a salary cap hit of merely $6.1 million in 2015. Conversely, he is scheduled to account for a whopping $28.6 million hit against the cap in 2016. The best option for the Dolphins would be to convert the majority of Suh's 2016 base salary – which is slated to be $23,485,000 – into a signing bonus. For salary cap purposes, this would allow the Dolphins to prorate the full amount of the signing bonus over the life of the contract, which could be enough to get them under the cap in 2016.
2.  Joe Flacco, quarterback, Baltimore Ravens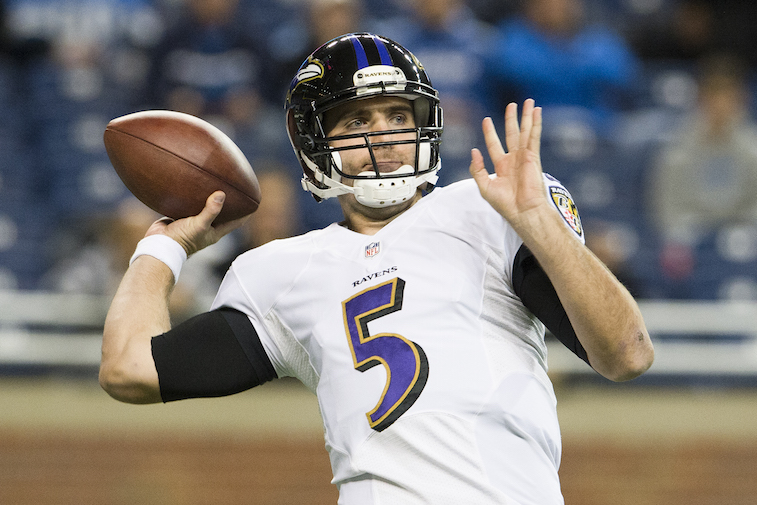 Back in 2012, Flacco gambled on himself and turned out to be a big winner. As a refresher, the Ravens had offered the then 27-year-old quarterback a modest contract extension – which Flacco turned down – before the 2012 season began. After an average regular season, Flacco caught fire in the playoffs and led the Ravens to a Super Bowl win over the San Francisco 49ers in Super Bowl XLVII. As a result, Baltimore really had no choice by to show him the money.
The 2015 season will be Flacco's third year into his six-year, $120.6 million contract extension, and while it has been a manageable deal up to this point from a salary cap perspective, there is no way the Ravens can effectively function with Flacco's scheduled cap hits of $28.55 million in 2016 and $31.15 million in 2017. Expect to see Baltimore General Manager Ozzie Newsome find creative ways to use roster bonuses or a singing bonus to restructure this deal.
3.  Calvin Johnson, wide receiver, Detroit Lions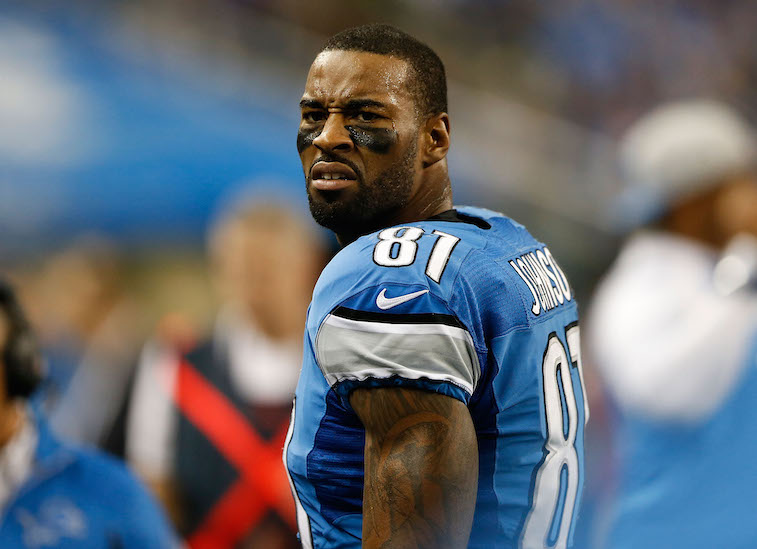 When he's healthy, there is no arguing that Johnson is the best wide receiver in the NFL. However, knowing that salary cap issues cost them All-Pro defensive tackle Ndamukong Suh and that their window of time to make a Super Bowl run with their current nucleus of players rapidly shrinking, can the Lions really afford not to restructure Johnson's contract which includes scheduled cap hits of $20.558 million in 2015, $24.008 million in 2016, and $21.358 in 2017? Probably not.
4.  Drew Brees, quarterback, New Orleans Saints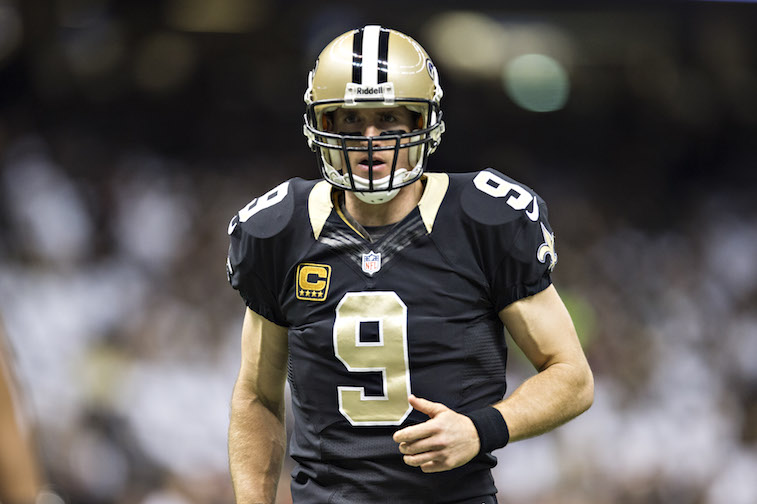 Saying the Saints' salary cap situation is ugly would be an understatement. They were able to get things in order for the 2015 season, but were forced to trade away All-Pro tight end Jimmy Graham in doing so. In looking forward to the 2016 season, the Saints have a lot of work to do to get under the cap, and they should start with restructuring Brees' deal.
The 36-year-old quarterback is set to have cap hits of $26.4 million in 2015, and $27.4 million in 2016. While it remains highly unlikely that the Saints touch his contract before then end of the upcoming season, it's a virtual guarantee that Brees won't play the 2016 season on his current contract as it is currently structured. Expect to see the Saints sign Brees to a contract extension following the 2015 season and convert the remainder of his current contract into a signing bonus or roster bonus.
5.  Brandon Carr, cornerback, Dallas Cowboys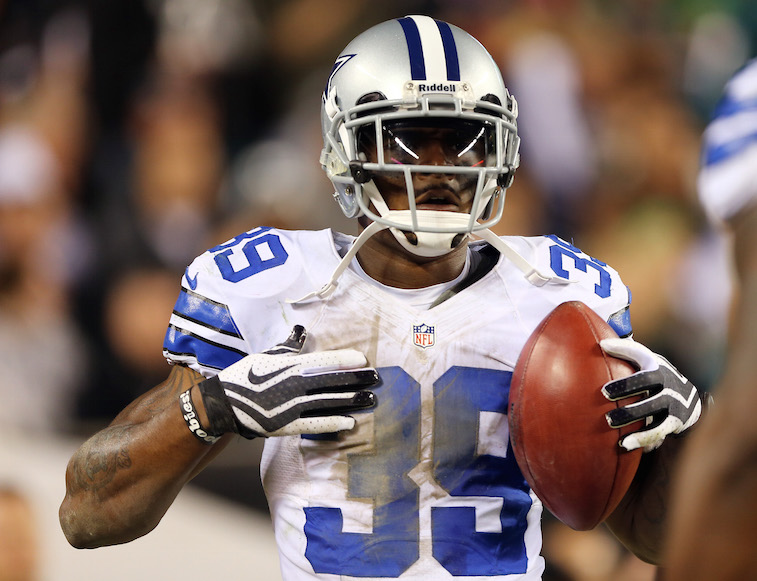 We are absolutely amazed that the Cowboys have yet to restructure Carr's contract. As it currently stands, the Cowboys will be in a tight salary cap situation for the foreseeable future, and Carr is set to have cap hits of $12.717 million in 2015 and $13.817 million in 2016. Those figures are scheduled to be the third-highest cap hits for a cornerback in the league in each of the next two seasons, and quite frankly, Carr is nowhere near the NFL's third-best cornerback. Don't be surprised if Carr's contract gets restructured before the start of the 2015 regular season.
All contract data courtesy of Spotrac.