NFL: 5 Popular Players Who Were Also MLB Draft Picks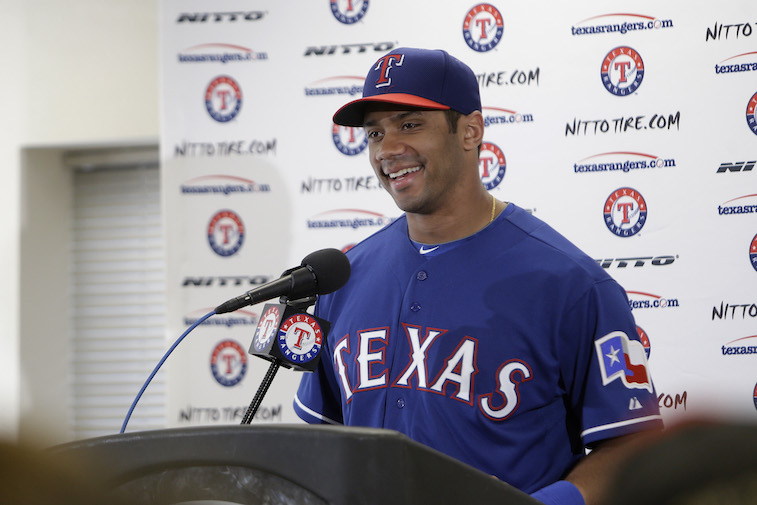 It's becoming more and more rare to see high-level athletes participate in more than one sport. Athletes are now opting to focus on one sport earlier in their lives than ever before, and the days of middle school and high school aged kids being multi-sport athletes seem to be drifting toward non-existence. It's highly unlikely that we will ever have the viewing pleasure of seeing another professional athlete dominate in two sports the way that Bo Jackson and Deion Sanders did in the 1980s and 1990s.
There are still some athletes who are good enough to play more than one sport at the college level, and some of them are even talented enough to be drafted by multiple professional sports leagues. It's definitely not a common occurrence due to the time commitments that come with being a student-athlete at the college level, but there have been several athletes throughout time that have made it work.
One of the most common, and doable, two-sport combinations is football and baseball. This is in large part due to the time of year that these sports take place – fall and spring/summer – but it also helps that the athletic skillsets required to play each sport are very similar. For example, quarterbacks often have similar traits to pitchers or infielders, and wide receivers and defensive backs are typically similar athletes to outfielders. This is why you see Major League Baseball teams use late round draft picks on football players like Michael Vick and Johnny Manziel, who have limited baseball experience, but have proven to be top-notch athletes on the football field.
Here is a look at five big-name NFL players who were also at one time MLB draft picks.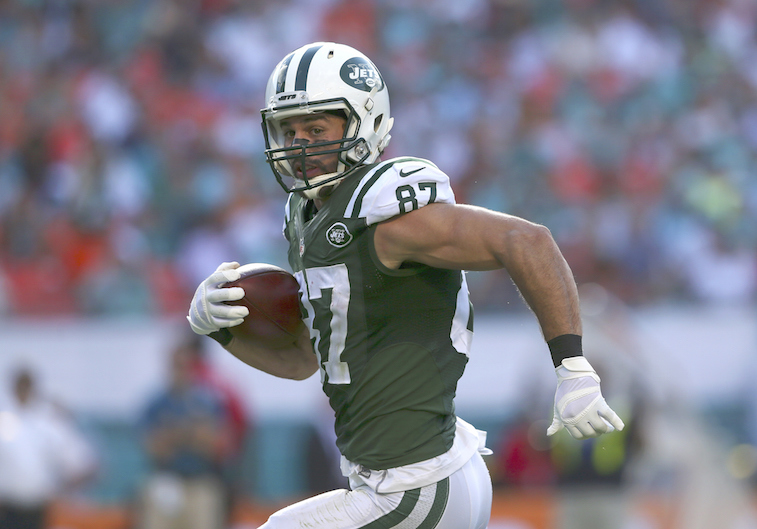 1.  Eric Decker, wide receiver, New York Jets
NFL Draft:  3rd round, 87th overall pick by the Denver Broncos in 2010
MLB Draft:  39th round pick by the Milwaukee Brewers in 2008, and 27th round pick by the Minnesota Twins in 2009
Decker was a dual-sport star during his college days at the University of Minnesota, though his better sport was always football. He was selected twice during the Major League Baseball amateur draft, but the 6-foot-3 outfielder made it clear that he was going to pursue a career in professional football. The decision has paid off in a big way for Decker. He was a third-round pick of the Denver Broncos in the 2010 NFL Draft and would have been selected much earlier had he not had suffered multiple injuries in college. Decker recently cashed-in with a hefty free agent contract from the New York Jets that made him one of the highest-paid wide receivers in the league.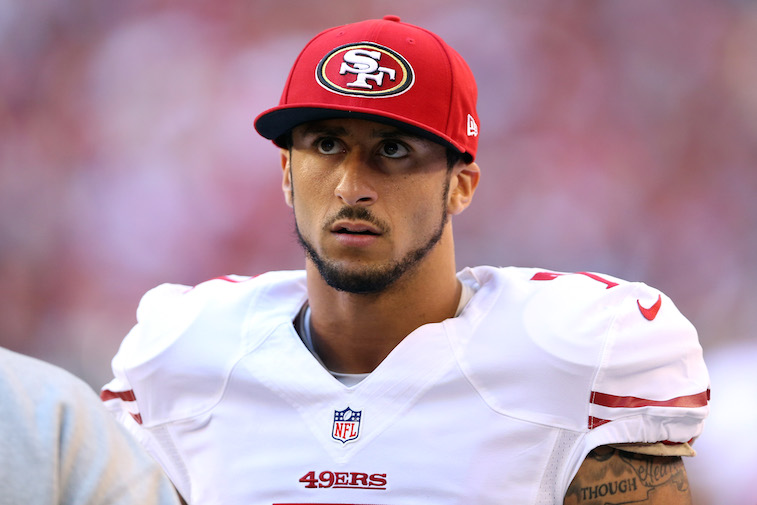 2.  Colin Kaepernick, quarterback, San Francisco 49ers
NFL Draft:  2nd round, 36th overall pick by the San Francisco 49ers in 2011
MLB Draft:  43rd round pick by the Chicago Cubs in 2009
At one point in time, Kaepernick was a far better prospect in baseball as a pitcher than he was a football prospect. That didn't stop the 6-foot-4 Kaepernick from following his heart and accepting a football scholarship at the University of Nevada. Even though he chose not to play baseball in college, the Chicago Cubs saw enough arm strength and athletic ability on the football field to spark their interest. This ultimately led to the Cubs taking a flier on Kaepernick and selecting him in the 43rd round of the 2009 MLB Draft.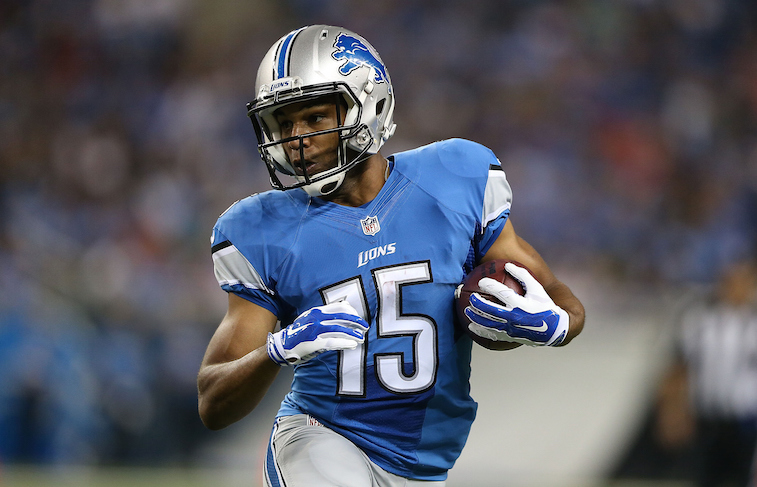 3.  Golden Tate, wide receiver, Detroit Lions
NFL Draft:  2nd round, 60th overall pick by the Seattle Seahawks in 2010
MLB Draft:  42nd round pick by the Arizona Diamondbacks in 2007, and 50th round pick by the San Francisco Giants in 2010
Tate was a standout on the football field and on the baseball diamond during his high school and college days. He was always a highly regarded outfield prospect due to his elite speed and was drafted twice by MLB teams. Football was always his passion, though. Tate played baseball during his first two years at Notre Dame, but gave up the sport after his first two years of college to focus on football. The 5-foot-10 wide receiver left school after his junior season to enter the NFL Draft, where he was a second-round pick by the Seattle Seahawks and went on to help the Seahawks win the Super Bowl XLVIII title before signing as a free agent with the Detroit Lions.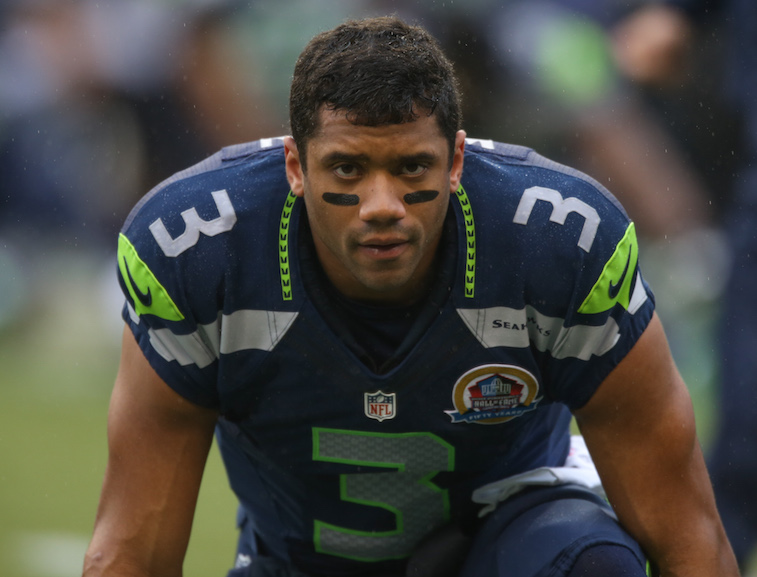 4.  Russell Wilson, quarterback, Seattle Seahawks
NFL Draft:  3rd round, 75th overall pick by the Seattle Seahawks in 2012
MLB Draft:  41st round pick by the Baltimore Orioles in 2007, and 4th round pick by the Colorado Rockies in 2010
Wilson was long thought to be a much better baseball prospect than football prospect. He was drafted out of high school, but chose to attend N.C. State, where he was allowed to play both football and baseball. He was drafted again as a baseball player in 2010, this time in the fourth round by the Colorado Rockies. This time, he chose to sign with the Rockies, and played two seasons of minor league ball, in 2010 and 2011, during the spring and summer months, while continuing to play quarterback for the Wolfpack football team in the fall. Then N.C. State head coach Tom O'Brien was less than thrilled with Wilson's offseason commitments to baseball, leading to Wilson transferring to Wisconsin for his final season of college football eligibility. The rest is history from there. Wilson was excellent for the Badgers in his lone season in Madison and chose to give up baseball to focus on a professional football career. He was selected in the third round of the 2012 NFL Draft by the Seattle Seahawks, and has led the Seahawks to two conference championships and one Super Bowl title.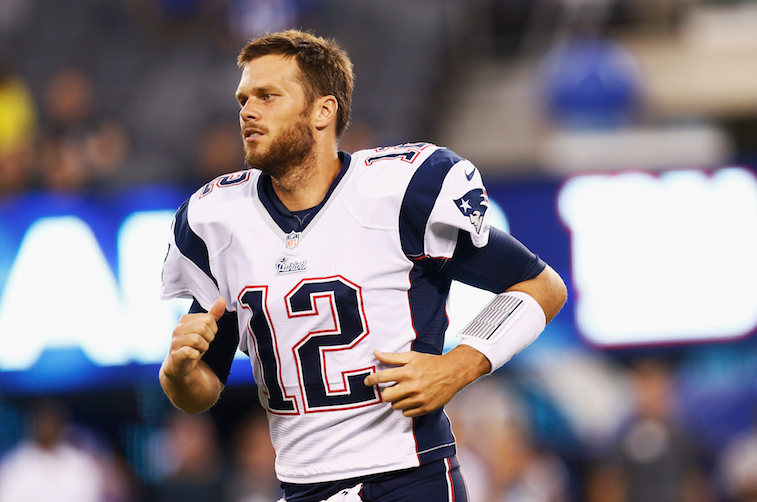 5.  Tom Brady, quarterback, New England Patriots
NFL Draft:  6th round, 199th overall pick by the New England Patriots in 2000
MLB Draft:  18th round pick by the Montreal Expos in 1995
Brady may end up going down as the greatest quarterback to ever play football. Most people forget that he was actually a top-notch baseball prospect in high school, as well. The 6-foot-4 Brady was a left-handed power-hitting catcher, and as we know, he has an incredibly strong arm. The Montreal Expos thought highly enough of Brady to select him in the 18th round of the 1995 MLB Amateur Draft despite Brady repeatedly telling baseball teams that he was set on playing football for the University of Michigan. I think it's safe to say the four-time Super Bowl champion's decision was a smart one.