NFL
NFL: 5 Essential Defensive Players Their Teams Can't Live Without
For football fans, the long summer months almost seem unbearable while we're waiting for our favorite teams and players to return. When looking at a list of the highest paid players in the league, it's no surprise to see quarterbacks topping off these rosters. But you know what they say, the best offense is a good defense, and for some NFL teams, they can't seem to survive without their best defenders. As the season approaches, let's look at the NFL players who are elite, prime-time forces or nature for their respective teams.
5. Fletcher Cox, Philadelphia Eagles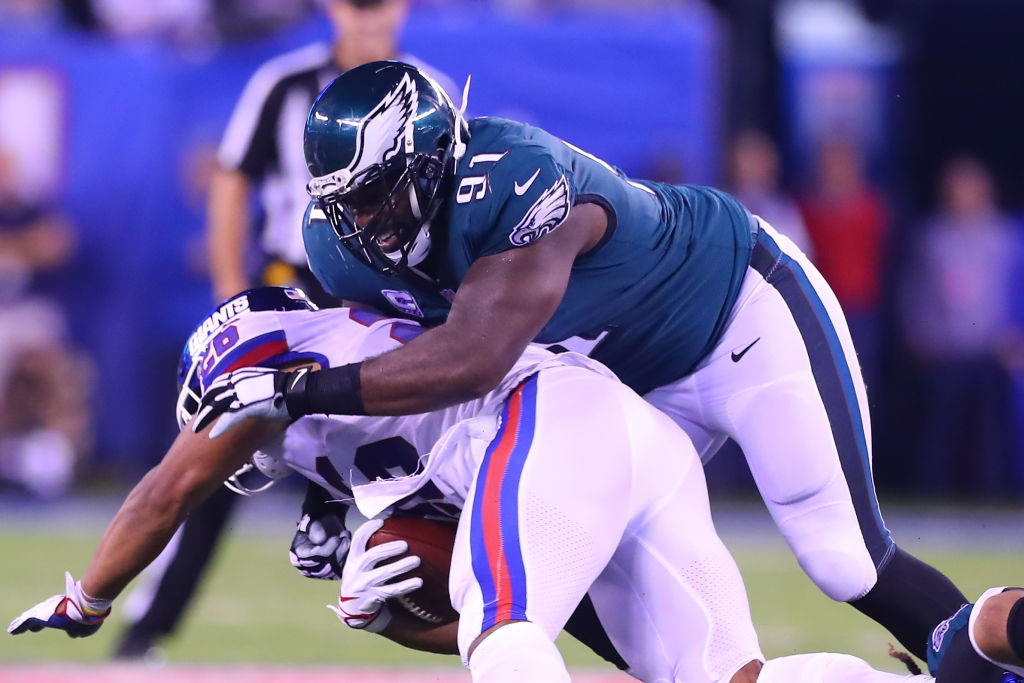 Fletcher Cox had his first double-digit season of taking down quarterbacks last year with 10.5. He was on track to win Defensive Player of the Year award, and although he fell short of that title, other career-highs for Fletcher included:
95 times pressuring the quarterback
Hitting the QB 34 times
Cox also had 30 stops and 12 tackles for a loss of yardage to round out another forceful and successful season as a defensive tackle for the Eagles.

4. J.J. Watt, Houston Texans
Even though this defensive end has endured some significant injuries during his days playing for the Texans, Watt is still excited about returning to the field. In a recent ESPN interview, he said he had no plans on retiring anytime soon:

"I don't want to leave the game anytime soon, I love it. Hopefully, we can say that I had two less years of pounding on my body, I had two less years of wear and tear, so that means two more years on the back end."

Houston fans no doubt want Watt to play as long as possible since he is one of the best NFL players on either side of the ball.

3. Luke Kuechly, Carolina Panthers
At 6-foot-3 and weighing in at 238 pounds, Luke Kuechly still has cat-like reflexes on the field with two touchdowns to his credit professionally and another pair when he played for Boston College, all from interceptions. In 2012 and 2014, Luke laid down the most combined and assisted tackles with 171 and 165, respectively. Kuechly will likely demand respect from his opponents and teammates as he continues to play.

2. Bobby Wagner, Seattle Seahawks
While the days of the Legion of Boom are over for the Seahawks, Bobby Wagner was once part of that powerful defensive force, and there's still plenty of career left for him. Appearing in 13 playoff games in just seven seasons, Wagner led the league with the most combined and assisted tackles in 2016, and he tallied 97 solo takedowns in 2017. The future of this 28-year old inside linebacker is looking bright heading into the 2019 season.

1. Aaron Donald, Los Angeles Rams
When you're talking about the best NFL players at any position, Aaron Donald has to be in the conversation. Another player with a spot as one of the highest-paid players in the NFL with a $22.5 million paycheck, Donald's salary is backed by his league-leading 20.5 sacks in 2018.

While Donald and the Rams landed in Super Bowl LIII, they weren't able to stop Tom Brady and his Patriots from taking home the title. Which is bad news for NFL quarterbacks, since it motivated Donald to take his game to another level. We'll have to wait and see how Donald and his teammates defend against the Raiders offensive line in August when they face off during preseason play.