NFL: 5 Fantasy Football Sleepers to Watch in Week 1
The 2015 National Football League season kicks off tonight when the New England Patriots host the Pittsburgh Steelers. The start of the regular season also signifies the start of fantasy football season. We've already provided you information on several players at every position who have favorable fantasy matchups this week, and even provided you with a list of players to avoid (all of this information can be found at the end of this article).
Now it's time to take a look at potential Week 1 fantasy sleepers. These are guys who have flown under the radar this offseason and quietly have the potential to be highly productive fantasy football options. Here's a look at five players who we feel fit this mold in Week 1.
1.  Markus Wheaton, wide receiver, Pittsburgh Steelers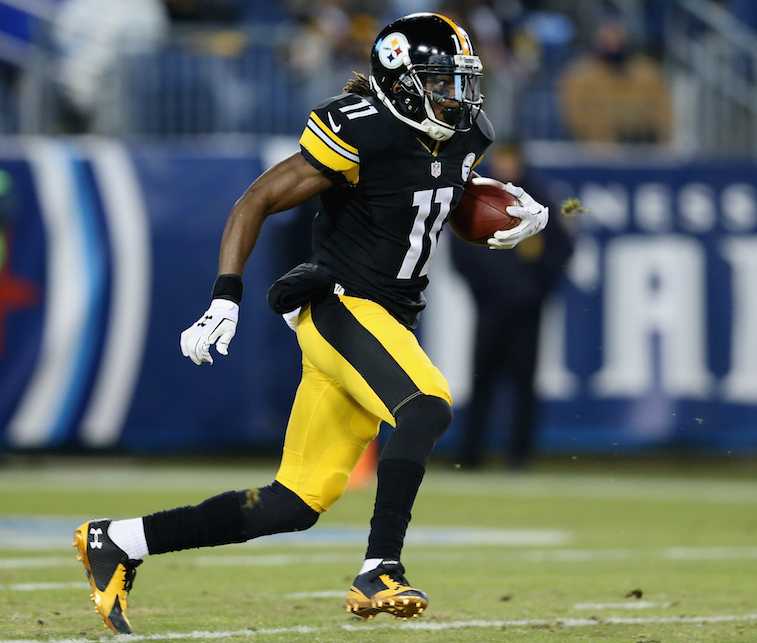 The Steelers have been waiting on Wheaton to break out for the past two seasons. With All-Pro running back Le'Veon Bell and game-changing wide receiver Martavis Bryant both out of the Steelers' lineup in Week 1, Wheaton has an excellent opportunity to step up and fulfill his immense potential.
He will likely see plenty of targets this week, as most their opponent, the New England Patriots, will surely be geared up to slow down fellow wide receiver Antonio Brown. He may not be an elite fantasy option, but we still envision Wheaton catching seven or eight passes for 75 or more yards in Week 1, which isn't bad for a guy who is likely available on the waiver wire in most leagues.
2.  Tevin Coleman, running back, Atlanta Falcons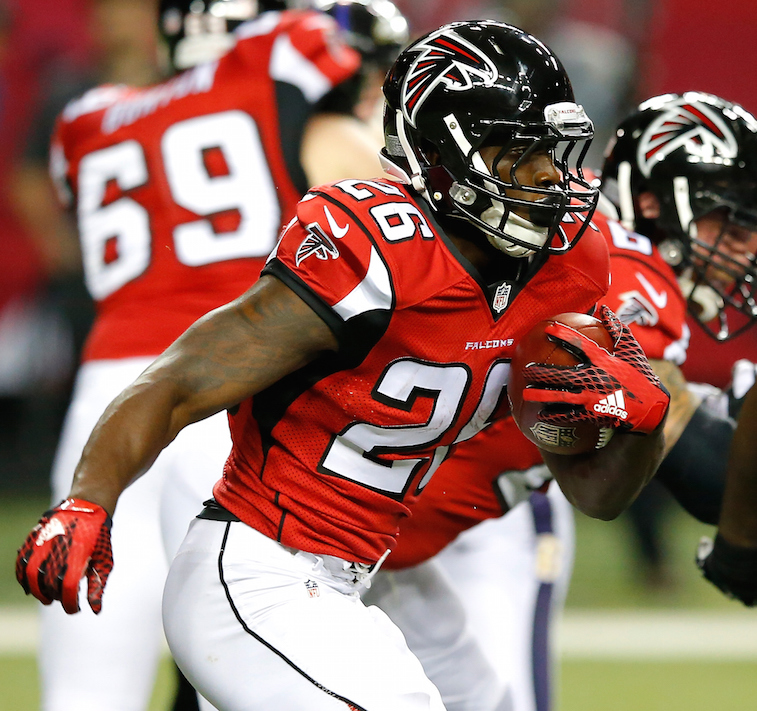 Nobody really knows what to expect from the Falcons running game in 2015, but we do know that Coleman is listed as the team's No.1 running back. The rookie out of Indiana is durable, an excellent pass catcher out of the backfield, and has the kind of explosive speed that makes him a threat to score every time he touches the ball.
He will likely lose a few carries to fellow running back Devonta Freeman, but if the Falcons opt to give Coleman the bulk of their carries as expected, he could be one of the better fantasy running back options in Week 1.
3.  Jarvis Landry, wide receiver, Miami Dolphins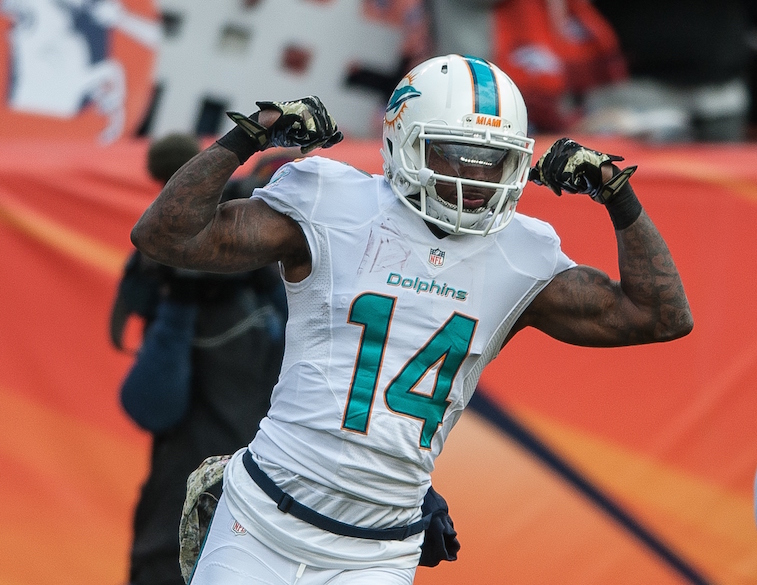 With rookie wide receiver Devonte Parker struggling with injuries, Landry has stepped up and locked down the role of No. 1 wide receiver for the Dolphins heading into the season. As a rookie in 2014, Landry caught 84 passes for 758 yards and five touchdowns. We strongly feel that he has been overlooked this offseason and will post a 100-catch, 1,000-yard, 10-touchdown season in 2015.
In Week 1, he will be facing a Washington Redskins defense that was one of the worst units in the league against the pass in 2014. He may not be available on the waiver wire, but if he is, we recommend picking him up, as we believe he is poised for a big game in Week 1.
4.  Sam Bradford, quarterback, Philadelphia Eagles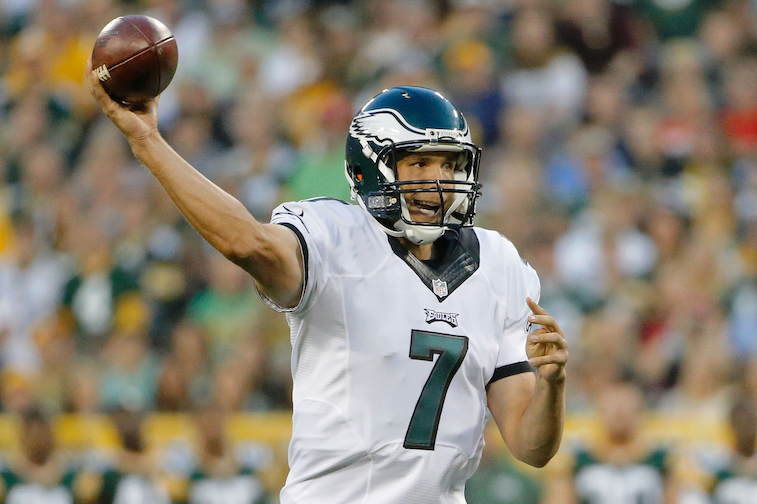 Some people will argue that Bradford simply isn't a sleeper. We clearly would disagree with those people. He may be a big name player, but he just isn't getting the kind of respect he deserves in the fantasy football world. He was likely a late-round draft pick in most season-long leagues, and he is also one of the cheaper quarterback options in most daily fantasy leagues.
The biggest question regarding Bradford is whether or not he can stay healthy. If he does, he has the potential to have a monster fantasy season in Chip Kelly's offense. In regards to Week 1 specifically, we are predicting a big day out of Bradford when he takes on the Atlanta Falcons on Monday Night Football.
The Atlanta defense may be improved, but even the best defenses in the league have difficulties slowing down the Eagles' up-tempo attack. Fantasy owners should expect Bradford to finish this game with close to 300 yards passing and at least two touchdowns.
5.  Ronnie Hillman, running back, Denver Broncos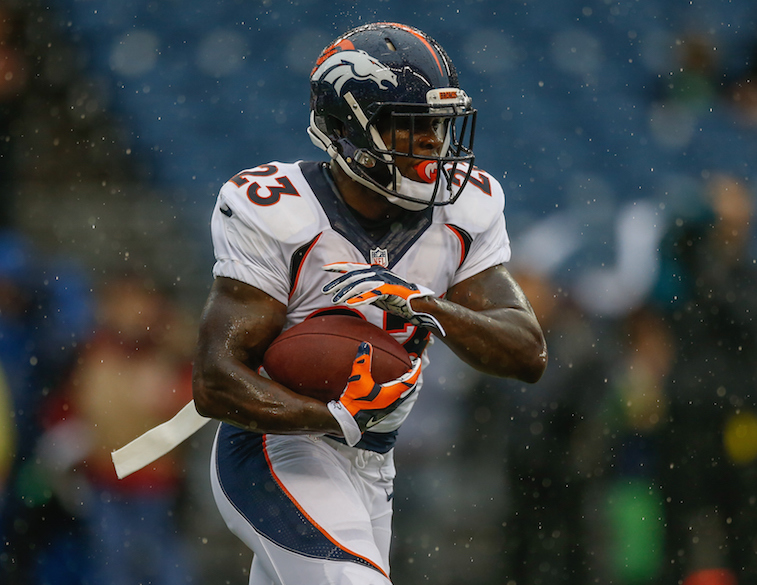 C.J. Anderson is firmly entrenched as the Broncos' starting running back when he is healthy. While Anderson is reportedly healthy and ready to go, it is worth pointing out that he was banged up at times this preseason. If Anderson gets hurt or struggles to get going, the Broncos won't hesitate to turn to Hillman, who is currently the team's No. 2 running back.
Furthermore, the 23-year-old played well enough during the preseason – he averaged 7.0 yards per carry – that he should see at least 5-10 carries in this game regardless of what happens with Anderson. This may be a bit of a stretch, but don't be surprised if Hillman leads the Broncos in rushing yards in Week 1.
Additional Resources:
Statistics courtesy of Pro-Football-Reference.