NFL: 5 Key Insights from Week 13
December is here. It's the most wonderful time of the year as family and food fill our homes and we anticipate the end of another calendar year. Of course, in the NFL, December is also an important month. For three months teams have been figuring out one another (along with themselves). December is a time for the best players to step up, for the games to become as critical as they are unpredictable, and for the true Super Bowl contenders to take form. With the first weekend of December action in the books, here are the top five takeaways from Week 13.
5. Jameis Winston is growing up quickly
After a blowout loss to the Tennessee Titans and fellow rookie Marcus Mariota way back in Week 1, it appeared that Jameis Winston's rookie season would be a disaster. However, after a Week 13 win over the Atlanta Falcons — that brought the Tampa Bay Buccaneers' record to 6-6 and kept them in the wild card race — it's clear that Winston is coming into his own as quarterback. In that game against Atlanta, Winston threw for 227 yards and a game-winning touchdown to Mike Evans with 1:39 left in the game.
It was the icing on top of what was another solid outing for the Florida State product. He had a rough start to this season, throwing just six touchdowns compared to seven interceptions in his first four games. Since then though, Winston has thrown 11 touchdowns and just four picks over an eight-game stretch. If he keeps improving, Tampa Bay's future will be bright.
4. Look out for the Chiefs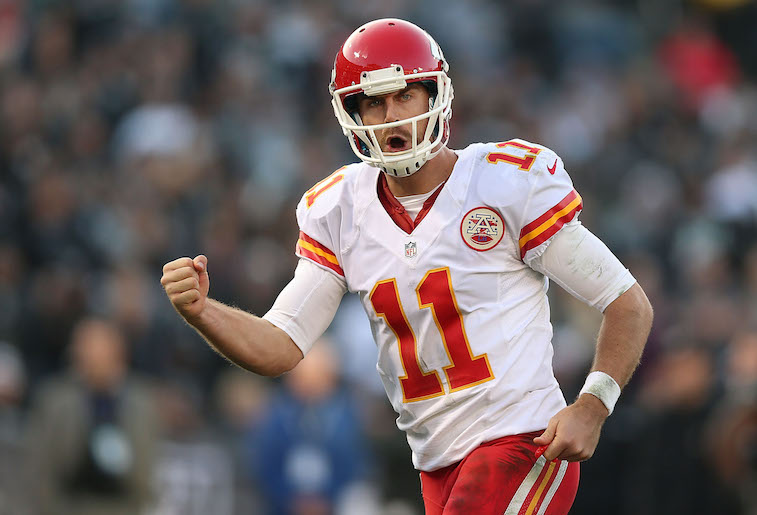 Talk about an in-season turnaround. After stumbling to a 1-5 start to begin the season, the Kansas City Chiefs have won their last six ballgames to improve their record to 7-5, which is currently good enough for the No. 5 seed in the AFC playoff picture. When you look at how this team has gone on this long winning streak (the second-longest active streak in the NFL, only to the unbeaten Carolina Panthers), they could do some major damage in the postseason — if they get there.
During the streak, Kansas City has outscored their opponents by 194 to 81, an average margin of victory of nearly 19 points per game. They haven't been turning the ball over (just two in their past six games) and, conversely, have created a bunch of turnovers (17 during the streak). The turnover battle was key in their Week 13 victory against the Oakland Raiders, as they forced critical interceptions in the fourth quarter to secure the win. With a talented defense, an offense that makes enough plays, and an excellent coach in Andy Reid, Kansas City could be a player in the AFC come January.
3. The Patriots are in trouble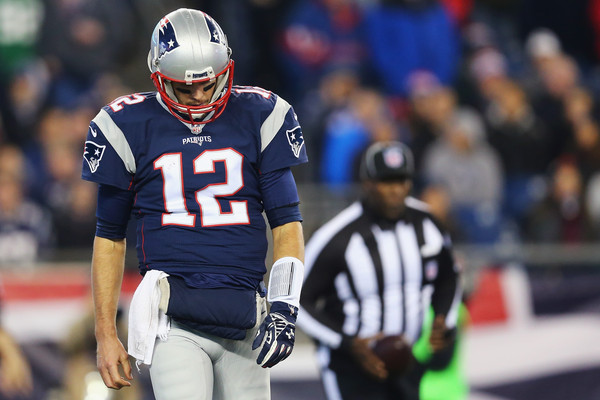 What a difference two weeks makes. After beginning the season 10-0, people said that the New England Patriots were primed for another Super Bowl run. Now, after two straight losses (something that almost never happens to this team), the sky is falling in Foxborough. A loss on the road to a good Denver Broncos team in Week 12 was excusable. However, Week 13's defeat to the previously struggling Philadelphia Eagles is a major cause for concern, especially when you consider the fact that New England was playing at home.
Tom Brady was forced to do too much and the Eagles made that suddenly suspect offense one-dimensional. A lot of crazy things had to happen for Philadelphia to win this game (an interception return for a touchdown, a punt return for a touchdown, and a blocked punt return for a touchdown, to name a few), but the fact that the Patriots only scored 14 points before a late rally is really what did them in. New England's defense is playing pretty well (they only gave up 14 of the 35 Eagles' points), but the Patriots' injury-riddled offense could inhibit their ability to make a serious postseason run.
2. Why can't the Steelers play like this every week?
What a performance by the Pittsburgh Steelers on Sunday night. Ben Roethlisberger looked great, Antonio Brown and Martavis Bryant were electric, DeAngelo Williams continued to prove what a valuable signing he was, and the defense created pressure and turnovers. All of that led to a dominant 45-10 victory over the Colts, putting Pittsburgh's record at 7-5. If they play up to their potential every week, the Steelers may be in the battle for a division title.
Of course, they've had their fair share of injuries, but the Steelers are more talented than their record says they are. If they want to reach the postseason (the AFC wild card race is still very tight), they need to play like they did against Indianapolis for the remainder of the season. If they get there, their offensive firepower could give them a chance to make it to February.
1. The Seahawks are gearing up for a Super Bowl run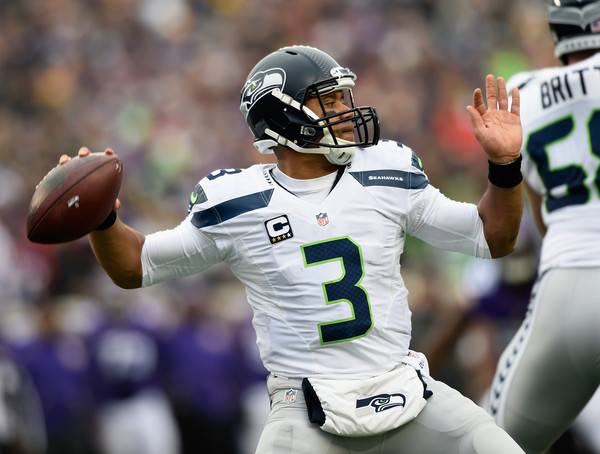 The Seattle Seahawks are officially back. They stumbled out of the gates this season, but after an impressive performance against the Minnesota Vikings in Week 13, it's time to put Seattle in the conversation as a Super Bowl contender once again. Yes, the Seahawks have already lost to the top contenders in the conference (Arizona, Green Bay, and Carolina), but that was a different Seattle team.
Russell Wilson is playing out of his mind right now, allowing for an explosive offense. The defense also proved its worth in Week 13, holding Adrian Peterson to just 18 yards and nearly shutting the Vikings out (Minnesota only scored a defensive TD in the game). Knowing this team's experience and the proven playoff pedigree they have built over the past few seasons, Seattle is a dangerous team right now. They are playing their best football of the season at the perfect time and — even as a potential wild card team — a third-straight Super Bowl appearance sounds less and less crazy.
All statistics courtesy of ESPN.com and Pro-Football-Reference.com.