NFL: 5 Key Takeaways From Week 8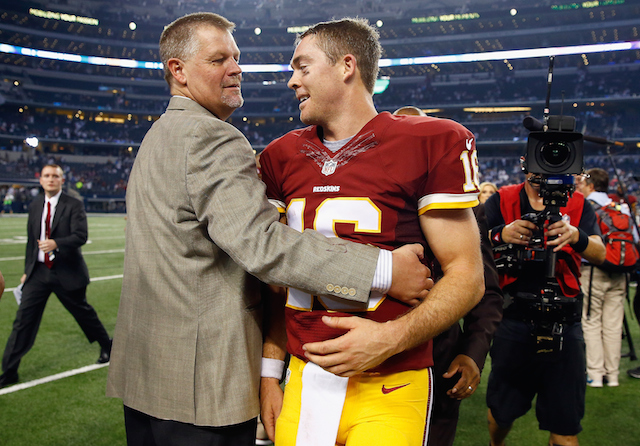 One of the best aspects of the NFL is that you never know what will happen on a week-to-week basis. Week 8 of the 2014 season was a great example of this. There were several quarterbacks who filled up the stat sheet and lit up the scoreboard and a couple of quarterbacks in New York who were historically bad. Tom Brady and Drew Brees led their teams to statement victories while Andy Dalton was able to prove he can win a game without A.J. Green after all. There were several blowouts, but there were also two games that went into overtime and another four games that were decided in the final minute of the game. The eighth week of the NFL season most certainly didn't lack drama and excitement. Here's a look at five key takeaways from Week 8.
All statistics courtesy of Pro-Football-Reference.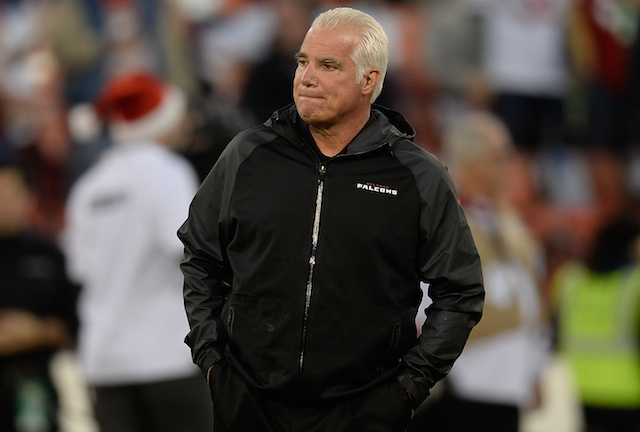 Atlanta Falcons head coach Mike Smith is on the hot seat
After jumping out to a 21-0 lead at halftime of their Week 8 game against the Detroit Lions in London, the Falcons imploded and allowed the Lions to score 22 unanswered second-half points to beat them 22-21. The loss to the Lions is fairly symbolic of the Falcons' 2014 season thus far and signals that it might be time to shake things up in Atlanta. They have been plagued by injuries over the last season-and-a-half, causing them to limp to a combined record of 6-18 in 2013 and 2014. Injuries are only a part of the problem as the Falcons seem to be losing games under Smith that they always won in his first five years on the job. Lastly, Smith's boss, team owner Arthur Blank, is growing increasingly frustrated with each loss.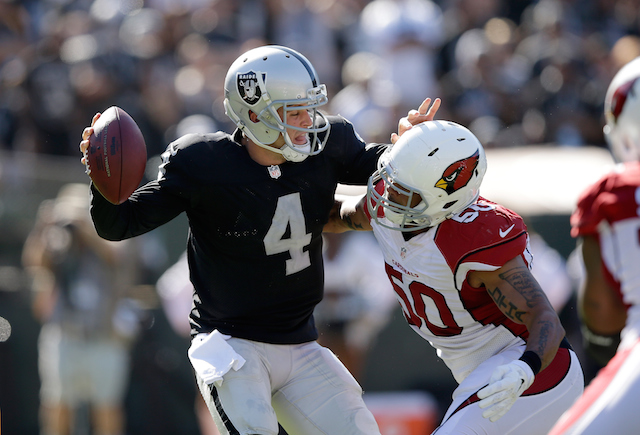 0-16 is a realistic possibility for the Oakland Raiders
The odds are in favor of the Raiders pulling out a win in one of their final nine games, but in looking at their schedule, it is truly difficult to envision them beating any of their remaining opponents in 2014. Here is a look at the remainder of their 2014 schedule.
@ Seattle Seahawks (4-3)
Denver Broncos (6-1)
@ San Diego Chargers (5-3)
Kansas City Chiefs (4-3)
@ St. Louis Rams (2-5)
San Francisco 49ers (4-3)
@ Kansas City Chiefs (4-3)
Buffalo Bills (5-3)
@ Denver Broncos (6-1)
Anything can happen on any given Sunday in the NFL, but outside of games against the Buffalo Bills, St. Louis Rams and possibly their home game against the Kansas City Chiefs, any Raiders win going forward would be classified as a minor miracle.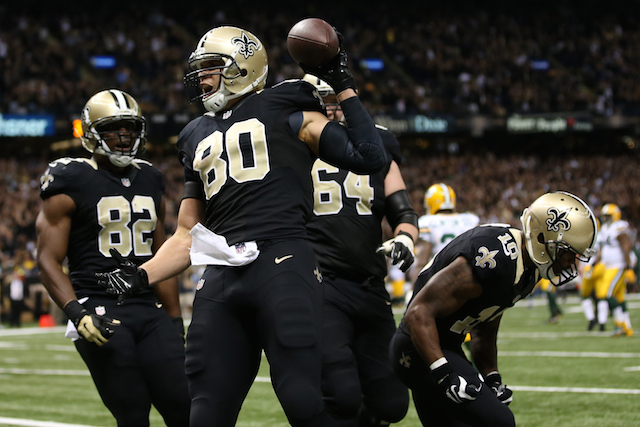 The NFC South is a wide-open race
The Carolina Panthers are currently leading the division with a 3-4-1 record. Behind them are the New Orleans Saints (3-4) and the Atlanta Falcons (2-6). It is entirely possible that one of the three teams will get into the playoffs with a .500 or possibly even a sub-.500 record. The Saints looked like a whole new team on Sunday night crushing the Green Bay Packers 44-23, while the Falcons and Panthers both lost in Week 8. There is no denying the talent on Atlanta's roster, making them capable of turning things around at any moment and going on a late-season playoff run. The Panthers have a talented, but young core group of players and have five division games left on their schedule. If they get hot, they could hold off the Saints and Falcons and win the division. This is a divisional race that will likely come down to the final week of the season.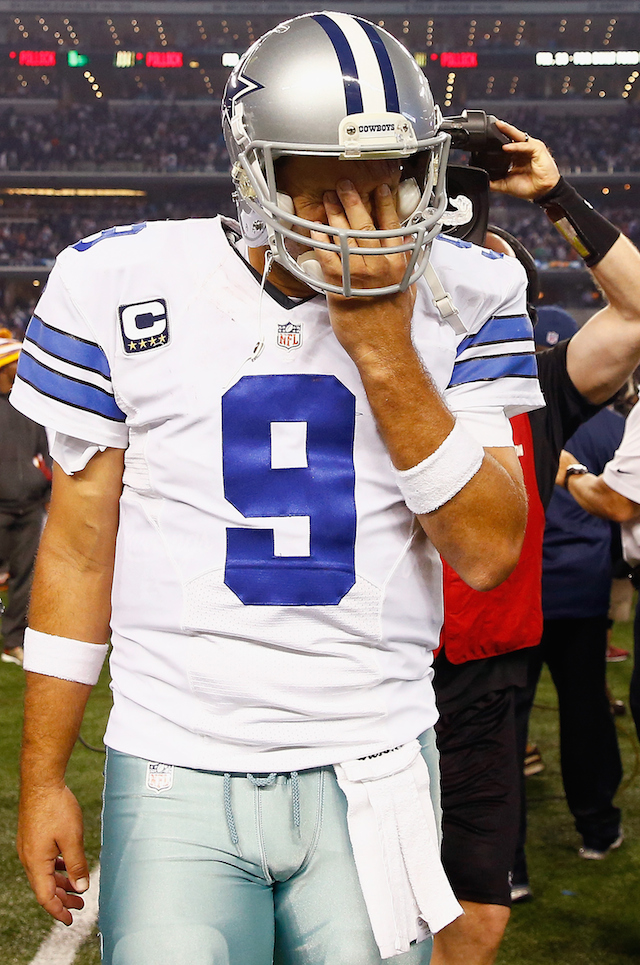 The Dallas Cowboys aren't as good as everyone originally thought
The Washington Redskins, led by Colt McCoy, went into Dallas and beat the Cowboys 20-17 on Monday night. So, what's the big deal? The Redskins came into the game with a 2-5 record and McCoy was the Redskins' third-string quarterback to start the season. Despite another MVP-caliber effort from running back DeMarco Murray, the Cowboys only scored 17 points, 11.3 points below their season average. What's even more alarming for the Cowboys is the play of Tony Romo. While he didn't have a terrible game statistically, when he was faced with pressure from the Washington defense, and when the Cowboys needed him to lead a clutch drive in overtime, Romo looked like a fish out of water.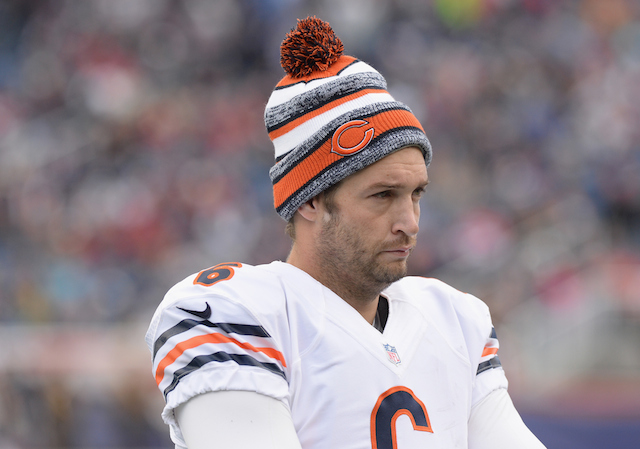 The Chicago Bears could be picking in the top 10 in the 2015 NFL Draft
The Bears were humiliated in Week 8 by the New England Patriots losing 51-23. Their record dropped to 3-5 with the loss, and the Bears looked like they may not win another game in 2014. They are far too talented to lose all of their remaining games, but it is entirely possible that we will see them with a double-digit loss total at season's end. Here is a look at the Bears' remaining schedule.
@ Green Bay Packers (5-3)
Minnesota Vikings (3-5)
Tampa Bay Buccaneers (1-6)
@ Detroit Lions (6-2)
Dallas Cowboys (6-2)
New Orleans Saints (3-4)
Detroit Lions (6-2)
@ Minnesota Vikings (3-5)
Unless things change in a big way, and in a hurry, the Bears will have a hard time beating the Green Bay Packers, Detroit Lions (twice), Dallas Cowboys or New Orleans Saints. Losses in those five games and wins in the other three would give the Bears a 6-10 record for the season — a record that would have given them a top-10 pick in the 2014 NFL Draft.