NFL: 5 Super Bowl 50 Questions We Want Answered
And then there were two. After a wildly entertaining regular season, the matchup for Super Bowl 50 has been set. The Denver Broncos (14-4) will be taking on the Carolina Panthers (17-1) in a matchup between the No. 1 seed in the AFC (Denver) and the No. 1 seed in the NFC (Carolina). As usual, this Super Bowl matchup is full of highly intriguing storylines. Among others, this game will feature a five-time NFL MVP and one of the greatest players in league history in Broncos quarterback Peyton Manning taking on the soon to be crowned 2015 NFL MVP and quite possibly the best player in the game today in Panthers quarterback Cam Newton. And that's just the tip of the iceberg.
With that being said, here is a look at five major storylines heading into Super Bowl 50.
1.  Which team's strength will prevail?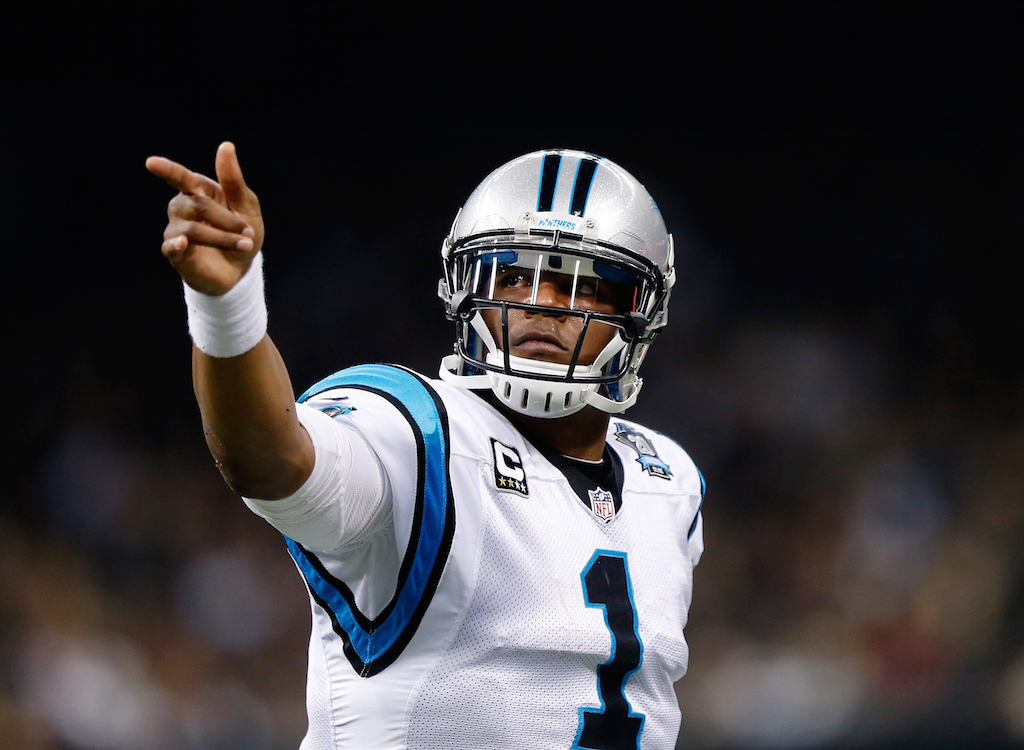 On paper, this game projects to be a matchup for the ages. The Broncos will enter the game with the league's No. 1 defense, and the Panthers will enter the game with the league's highest-scoring offense. Furthermore, Denver may have the best defensive front seven the league has ever seen, and as we previously mentioned, Carolina quarterback Cam Newton (pictured above) may now be the best football player on the planet. Whichever team's strength – Denver's defense or Carolina's offense – prevails will likely decide the outcome of this game.
2.  Is this really Peyton Manning's last rodeo?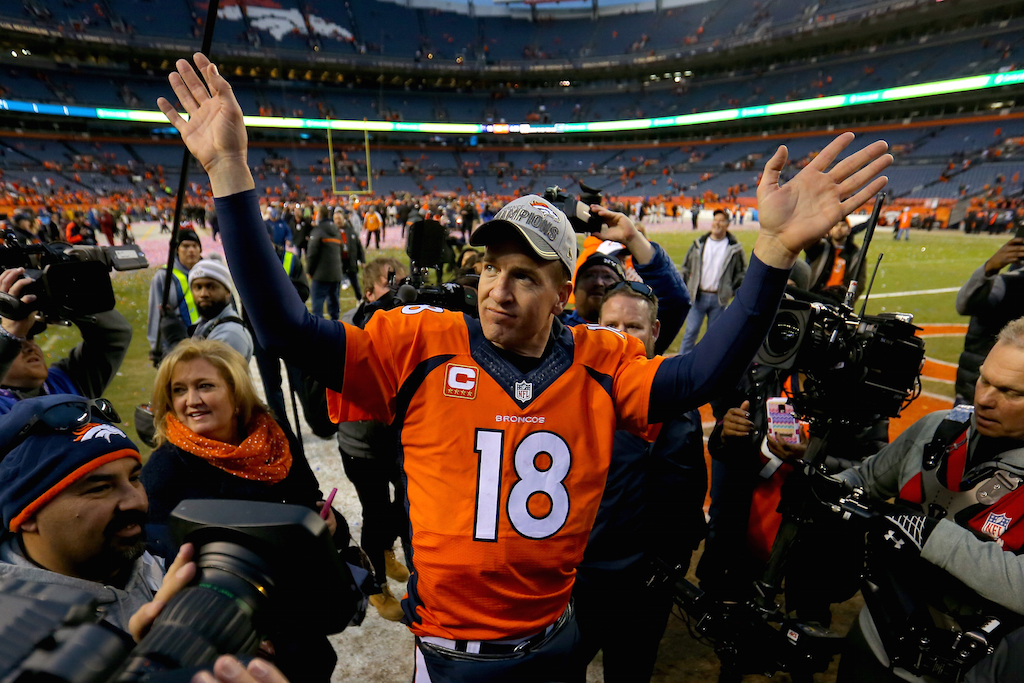 The Broncos' 39-year-old quarterback had been incredibly tight-lipped regarding his playing future until a video surfaced of him telling New England Patriots head coach Bill Belichick that this may be his "last rodeo" following Denver's 20-18 win in the AFC Championship Game last Sunday. Only time will tell how this plays out, but our guess is that this will indeed be the last time we get to watch "The Sheriff" pick apart an opposing defense in an NFL uniform.
3.  Will Cam Newton officially become an elite quarterback?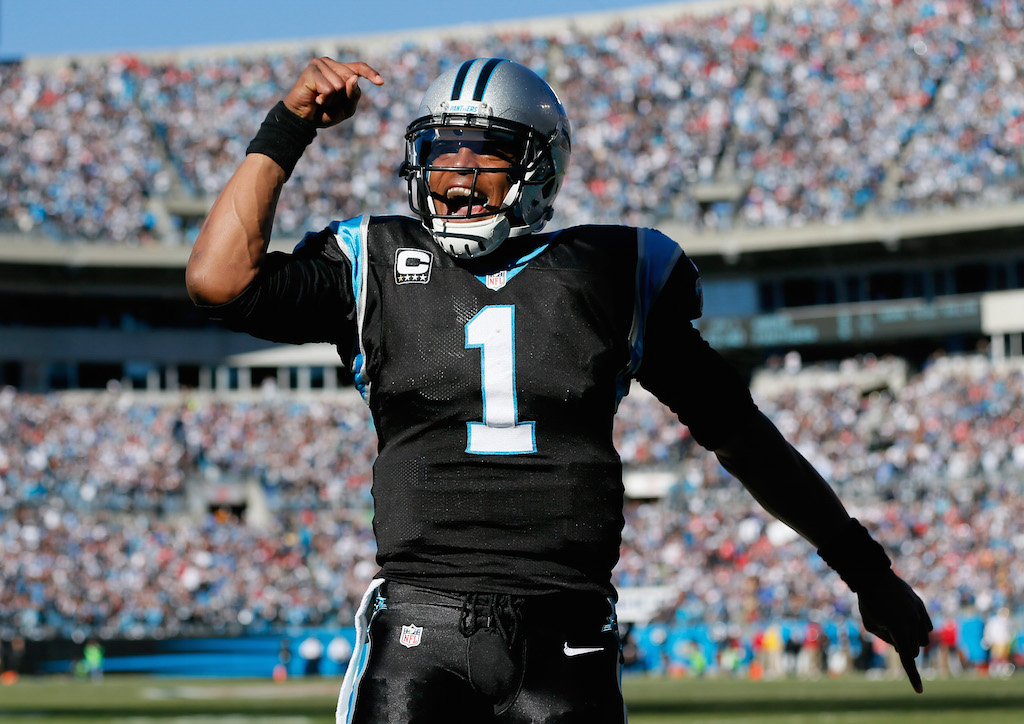 Okay, we get it, Newton is the likely 2015 NFL MVP, which by itself makes him an elite player. However, while a lot of people likely already believe that Newton has reached elite status, he has struggled with consistency for most of his career up until now. If he can win a Super Bowl ring, it will undoubtedly seal the deal and end any and all debates over his status as an elite NFL quarterback.
4.  Can the Broncos redeem themselves after an embarrassing performance in Super Bowl XLVIII?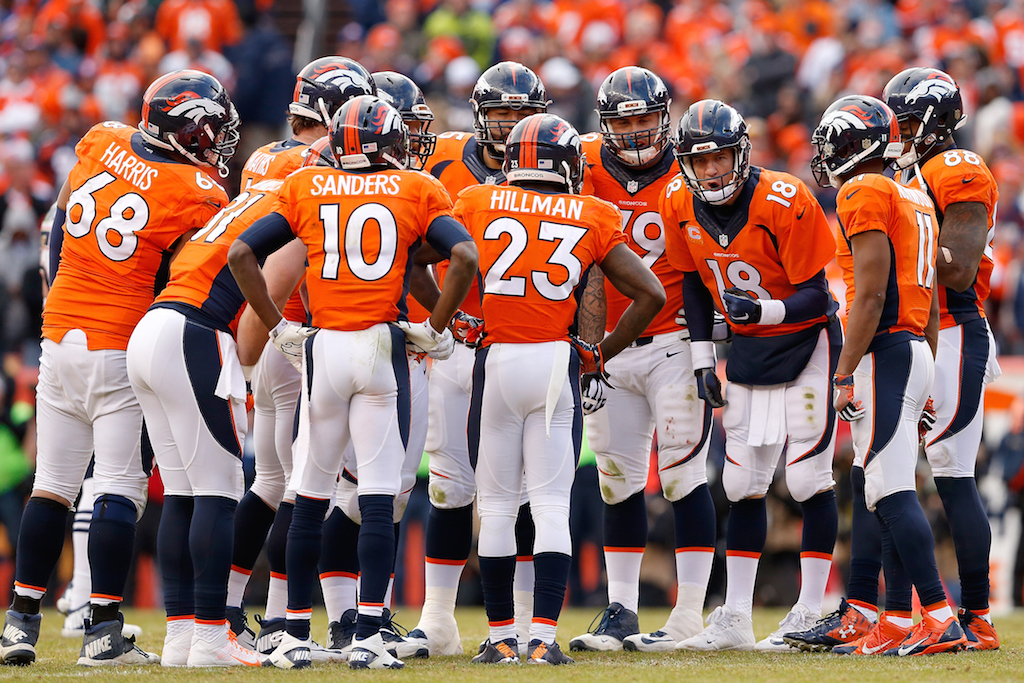 The Broncos have more Super Bowl losses than any other franchise in NFL history. Their latest trip to the big game resulted in a 43-8 loss to the Seattle Seahawks in Super Bowl XLVIII just two years ago. Needless to say, the Broncos are out to redeem themselves for their latest embarrassing Super Bowl performance – especially since several of the players on this year's Broncos' squad were a part of the team that took the aforementioned pounding from the Seahawks. Expect to see Denver come into this game with an incredibly focused sense of urgency.
5.  Will the Panthers run of dominance continue?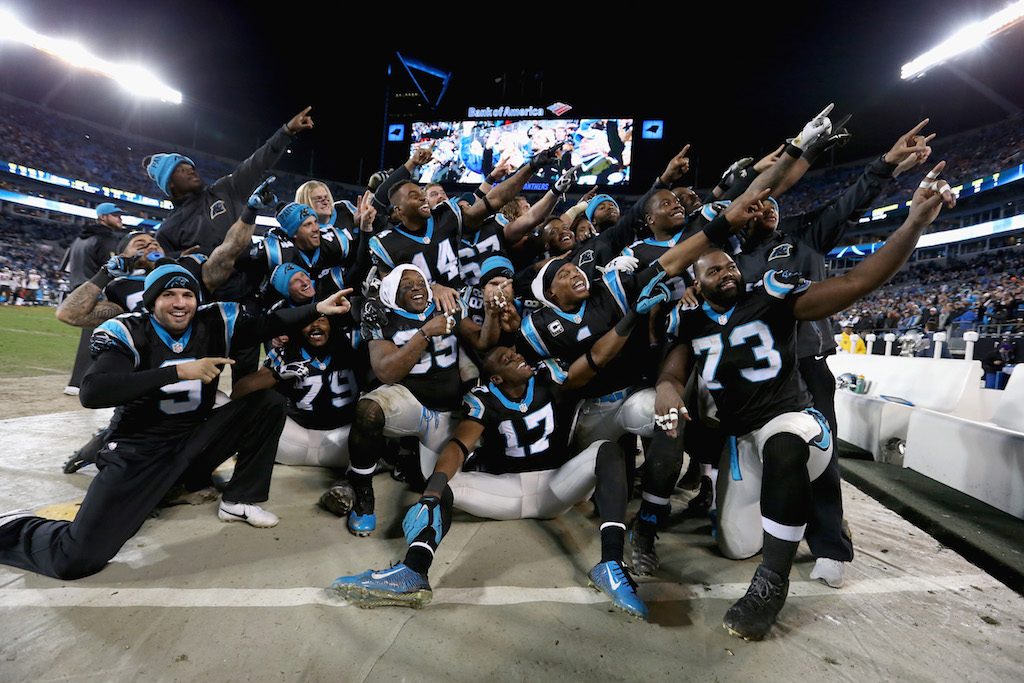 Not only have the Panthers won 17 out of their 18 games this season, they have won the vast majority of those games by a touchdown or more. Their most recent display of dominance was their 49-15 drubbing of the Arizona Cardinals in the NFC Championship Game. If they can win in similar fashion in Super Bowl 50, this team will undoubtedly go down as one of the greatest teams in NFL history.
All statistics courtesy of Pro-Football-Reference.