NFL: 5 of the Biggest Snubs of the 2015 Pro Bowl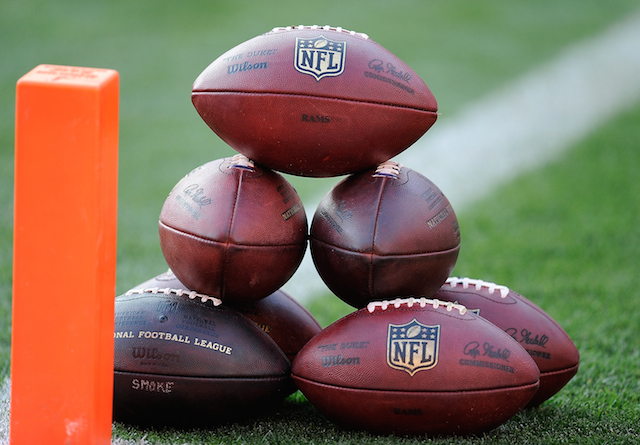 When it comes to selecting players for the Pro Bowl, it's not surprising that it often feels like a popularity contest. If you go through the list, you're bound to see familiar faces. Most of the time these well-known players are, not only the faces of their franchise, but talented superstars who had solid years. But, unfortunately, it's not a perfect science, and sometimes well-deserving players get left off the list.
The 2015 Pro Bowl roster is set, and it's filled with many of the usual suspects. It's a good list, but it's not perfect. Here are five of the biggest snubs in this year's Pro Bowl, according to us.
All statistics are via Pro-Football-Reference.com and ESPN.go.com.
1. Russell Wilson, quarterback, Seattle Seahawks
2014 statistics: 3,475 passing yards, 20 TD, 7 interceptions; 849 rushing yards, 6 TD (rushing)
Quarterbacks are usually selected because of their showy numbers. They pass for a lot of yards and throw a ridiculous amount of touchdowns. That's how this current "pass friendly" National Football League works. Unfortunately for Russell Wilson, his numbers will never be gaudy; it's not how the Seahawks operate (they pound you with their running game, and they smother you with an exceptional defense), and it's not what they expect from their third-year quarterback. They expect him to win. And win, he does.
For the second straight year, the Seattle Seahawks won the NFC West division (12-4 record), and secured home-field advantage throughout the playoffs. And none of this would be possible without Wilson. He plays with poise, control, and confidence. He has an uncanny ability to evade the pass rush, get outside the pocket, and make plays. His numbers aren't spectacular, but Wilson brings to the table goes beyond numbers.
And for that, he was robbed.
2. Justin Forsett, running back, Baltimore Ravens
2014 statistics: 1,266 rushing yards, 8 TD (rushing)
Justin Forsett was never supposed to be the major player occupying the Baltimore Ravens backfield. But, due to the tumultuous events surrounding the Ray Rice incident, Forsett was thrust into the fire and asked to handle the workload. And the 7th-year player from the University of California delivered in full.
Forsett finished 10th in the NFL in rushing, amassing nearly 1,300 yards, and helped lead the Ravens to a Wild Card berth. Under any normal circumstances, Forsett's numbers would be enough to justify a spot in the Pro Bowl. But in light of events surrounding this year's Baltimore Ravens, what Justin Forsett was able to accomplish is beyond impressive.
3. Golden Tate, wide receiver, Detroit Lions
2014 statistics: 99 rec., 1,331 receiving yards, 4 TD (receiving)
After signing a fat, five-year, $31 million contract with the Detroit Lions this past summer, expectations were very high for the former Notre Dame superstar. Golden Tate certainly gave the Lions their money's worth. And then some.
Tate put up career numbers, and even managed to provide more production than fellow Lions' receiver, Calvin "Megatron" Johnson. Some will argue that Tate benefited in large part to a season in which Johnson was often injured, and therefore limited on the field. That's a fair point. But, it seems that Johnson's injury probably put more pressure on Golden Tate to deliver the goods. The Detroit Lions should most definitely be sending two receivers to this year's Pro Bowl.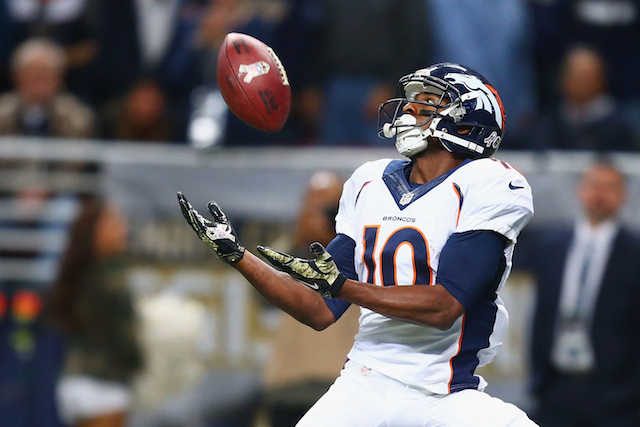 4. Emmanuel Sanders, wide receiver, Denver Broncos
2014 statistics: 101 rec., 1,404 receiving yards, 9 TD (receiving)
You lose Eric Decker in free agency, and replace him with Emmanuel Sanders. If you're the Denver Broncos, or their fans for that matter, you'll take it. Every. Time. All he did was finish fifth in the NFL in receiving yards and add another explosive weapon to an already dynamic offense. As if teams didn't already fear the Broncos passing game enough.
This is the first season in which Sanders has eclipsed 1,000 yards receiving. In fact, last year he only had 740. Sanders and Demaryius Thomas are considered by many to be the best receiving duo in the NFL. It's a shame that only one of them received a Pro Bowl invitation.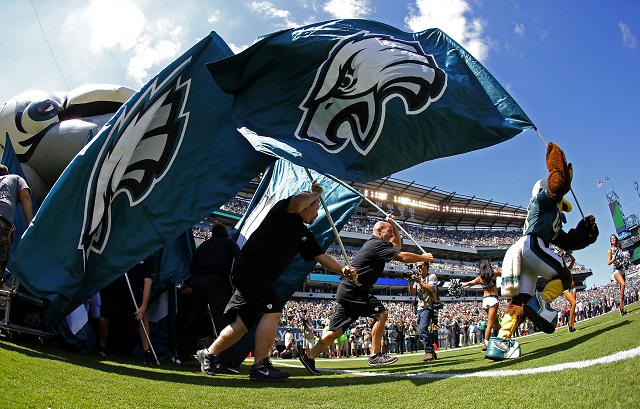 5. Fletcher Cox, defensive end, Philadelphia Eagles
2014 statistics: 48 tackles, 4 sacks
Fletcher Cox might not have the numbers to justify a spot on the Pro Bowl roster, but, in this case, the numbers lie. They are in no way a representation of the player he is, or the contribution he makes on the field. Fletcher Cox is an absolute beast, and has emerged as one of the top interior linemen in the NFL. He stuffs the run, explodes into the gap, and tends to dominate in the trenches. He is an offensive coordinator's nightmare.
While the Philadelphia Eagles, known for their offensive explosiveness, fell short of the playoffs this season, one of the bright spots was their defensive line. The undeniable leader of that group: Fletcher Cox. He was arguably the team's best player all season. Even coach Chip Kelly thought Cox was their MVP. The third-year player from Mississippi St. came into his own this season. And he most definitely should have been rewarded for it.