NFL: 5 Perfect Teams for HBO's 'Hard Knocks'
For the football fan hoping to get an in-depth look at the inner workings of an NFL franchise, HBO's Hard Knocks is the perfect show. Once the cameras start rolling, viewers get a brief glimpse behind the curtain to witness everything that comes with being part of a professional football organization.
One-on-one interviews, team meetings, film sessions, and individual profiles are just the tip of the iceberg for this cable docu-series. And while it's always a treat to watch this show when it airs, sometimes it's only as good as the team at the center of it all.
This is the most challenging aspect of the program. It's crucial that HBO Sports picks a team that the audience will find interesting and engaging. After all, this is still entertainment. If you can't keep the viewer's attention, then what's the point? With that being said, here are five teams that would be perfect for this season's Hard Knocks.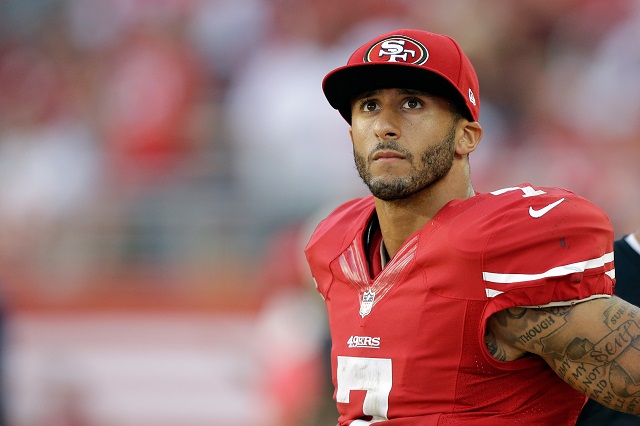 1. San Francisco 49ers
With Jim Harbaugh back at his alma mater coaching the Michigan Wolverines, the San Francisco 49ers are now in the hands of former defensive line coach Jim Tomsula. And we're sure he's hoping this is the worst it will get for the storied franchise. The sudden retirements of linebackers Patrick Willis and Chris Borland have left a major in the center of the 49ers defense, and the team remains in limbo until veteran leader Justin Smith informs them of his plans for 2015. This is a franchise that, up until last season, had been to three straight NFC Championship Games and one Super Bowl. Now they're falling apart and searching for answers. How could that not make great television?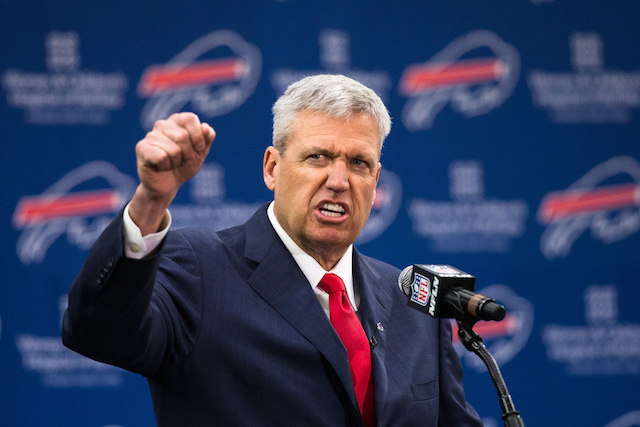 2. Buffalo Bills
The Buffalo Bills ended 2014 with a nasty defense and looked to be just a few pieces away from contending in the AFC East. Then Doug Marrone opted out of his contract, and the Bills were left searching for their next head coach. Which is when they scooped up the biggest name on the market in Rex Ryan and suddenly there was some swagger back in Buffalo. While Ryan has been on Hard Knocks before with the New York Jets, can you ever really get enough of him? The answer is a definitive "no." To top it all off, Ryan and the Bills made one of the biggest splashes in free agency when they traded for All-Pro running back LeSean McCoy. The superstar back is as outspoken off the field as he is shifty on it. Together, he and Ryan would surely create spectacular soundbites that would be pure television gold.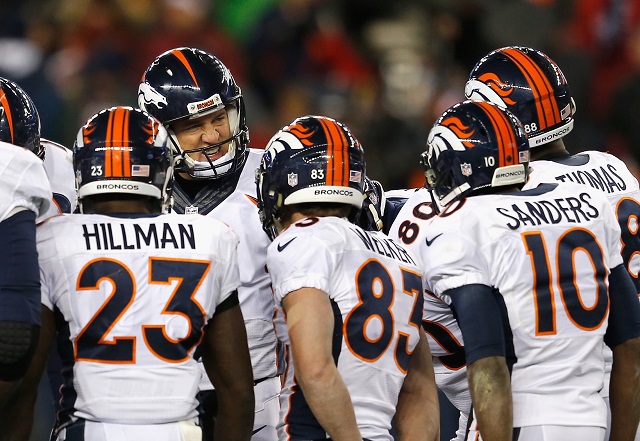 3. Denver Broncos
The Denver Broncos would be a great team to have on Hard Knocks because they are in a "win now" mentality. Future Hall of Famer Peyton Manning is nearing the end of his career and desperately wants to win another Super Bowl. General manager and executive vice president John Elway has also brought in his former backup quarterback Gary Kubiak to handle the head coaching duties. It would certainly be interesting to get a closer look at this new dynamic unfolding in the Mike-High city. We doubt the Broncos would ever consider being a part of this show, but it'd be cool if they did.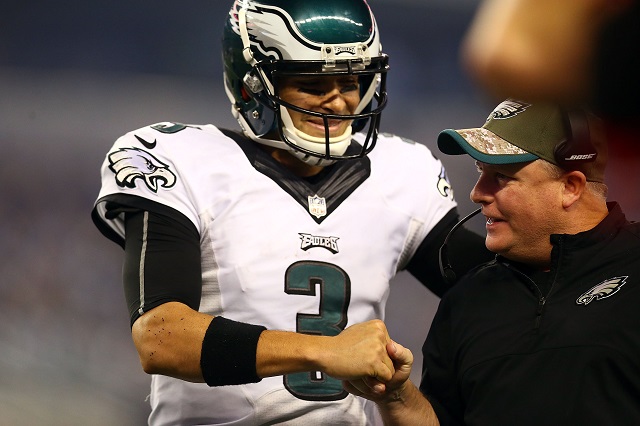 4. Philadelphia Eagles
From the moment that Chip Kelly became the football czar in Philadelphia, the Eagles have been among the most active teams this offseason. Here's quick recap of some of major changes in the City of Brotherly Love: Veterans have been released, LeSean McCoy has been shipped to Buffalo, cornerback Byron Maxwell was signed to a lucrative deal, No. 1 receiver Jeremy Maclin left for Kansas City, quarterback Nick Foles was moved to St. Louis in exchange for Sam Bradford, and both DeMarco Murray and Ryan Mathews were added to the backfield. Do the Eagles still have holes to fill? Yes. Do we have any idea what they'll do in the draft? No. Would it be fun to see behind the curtain in Philadelphia? Absolutely.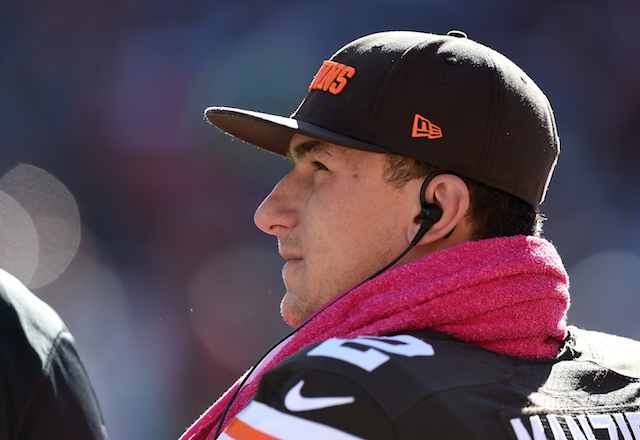 5. Cleveland Browns
There is no NFL franchise more perfect for this show than the Cleveland Browns. Forget about the years of losing and genuine disappointment and just focus on the current climate surrounding this organization. They have an owner in Jimmy Haslam whose truck-stop company was fined $92 million for cheating customers, a star wide receiver in Josh Gordon who continues to squander his talent, and the circus that comes with having quarterback Johnny Manziel on the roster. Johnny Football may have sought help by checking himself into rehab, but who knows what will happen once he finishes treatment. If the Browns sign up for Hard Knocks, we can find out for ourselves.