NFL: 5 Performances That Shocked Us in Week 4
Week 4 was another one loaded with great games, some upsets and of course a few incredible performances. The question is, after all of the action, which five performances left fans the most surprised at the end of the week? While Devonta Freeman scored three touchdowns once again this week, he actually didn't make the list, largely because he did something similar a week before.
Instead, our list is headed up by a few receivers who got the action rolling early and often for their teams, a few strong running backs and the best performance of one quarterback's career. There's plenty to talk about, so let's get into the five most shocking performances of the latest NFL games.
1. Chris Ivory, RB, New York Jets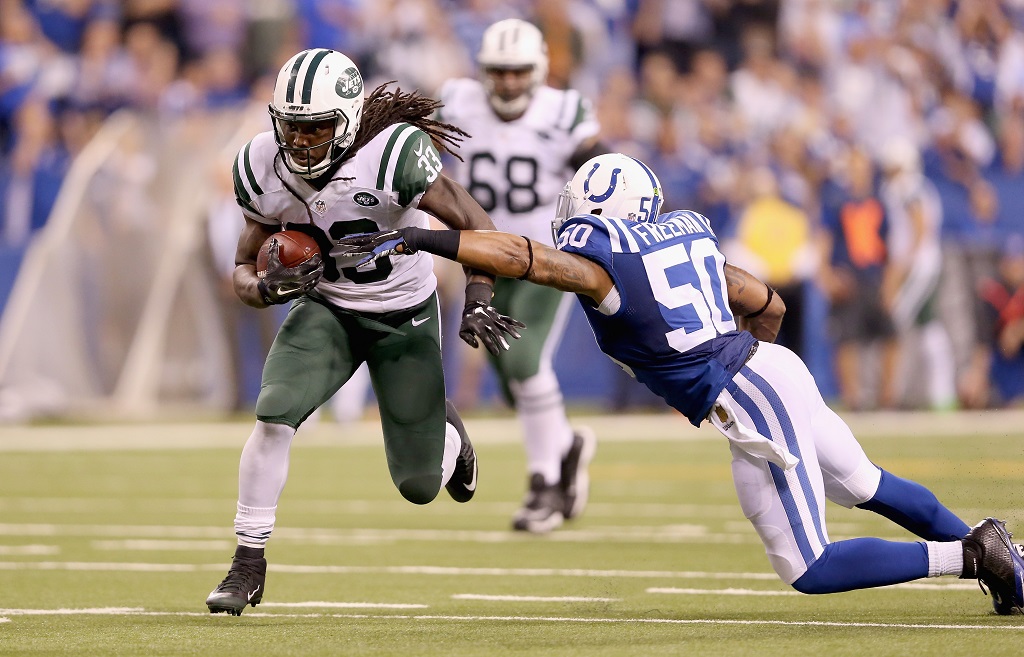 When Ivory isn't hurt, he's pretty darn good at doing his job. The man who has just been waiting for his opportunity to lead the Jets' backfield made sure to give the fans in London a show on Sunday morning. He rushed 29 times for 166 yards and one touchdown, putting on an absolutely dominant performance against the Miami Dolphins. Ivory's strong play isn't a massive surprise after he went for 91 yards and two scores in Week 1, but when this guy gets going, he really gets going.
Expect Ivory to be the workhorse back for the Jets throughout 2015, but the one concern is that his brutal running style obviously leaves the potential of small injuries impacting him all year. Regardless, the Jets shouldn't have any issue with continuously feeding Ivory the ball in the coming weeks.
2. Matt Hasselbeck, QB, Indianapolis Colts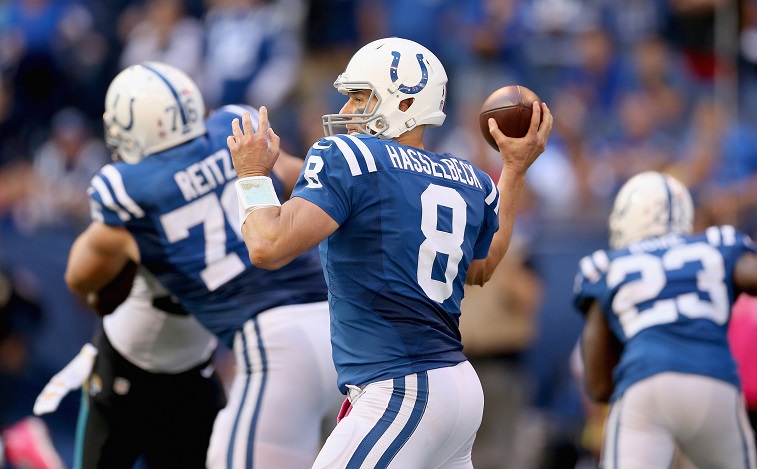 Hasselbeck first shocked us by even being named the starter, as most believed that Andrew Luck would play through his injured shoulder. Unfortunately, he was unable to go. The next man up was none other than the 40-year-old Matt Hasselbeck. Obviously Hasselbeck wasn't expected to do a ton, but he more than surpassed expectations and shocked us all with his performance.
Hasselbeck completed 30 of 47 passes for 282 yards and a touchdown, while leading the Colts to a big victory. Yes, the Colts scored just 16 points against the Jaguars, but Jacksonville has been surprisingly solid defensively, with the lone exception of the 51-point explosion they allowed to the New England Patriots. But hey, no one slows down Tom Brady and company it seems.
Hasselbeck didn't throw five touchdowns, but the fact that he didn't turn the ball over and came out to show the NFL that he can still play was pretty surprising. If Indianapolis is ever without Luck for a game or two, it's nice to see that the veteran QB can still get the job done when called upon.
3. Vincent Jackson, WR, Tampa Bay Buccaneers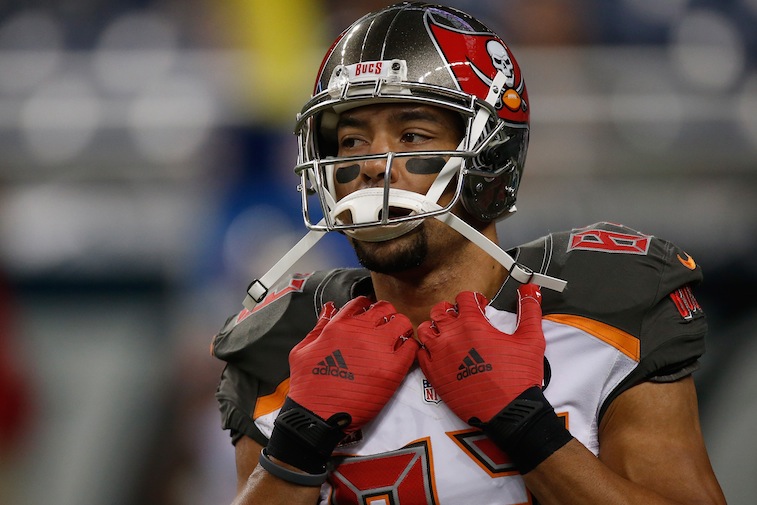 We see you Vincent Jackson. 32 years old, but hasn't slowed down a bit it seems. While Jackson had put together a solid, but not stellar start to 2015 that included nine catches for 145 yards and a touchdown, he doubled up all of those numbers in one single week against the Carolina Panthers.
Jackson caught 10 balls for 147 yards and a touchdown against the Panthers, who have a very strong defense pretty much across the board. While the Buccaneers were playing from behind and airing it out quite a bit, these numbers were still simply stellar. In all honesty, a 10-catch, 147-yard performance is probably more of what you'd expect to see from second-year receiver Mike Evans than from Jackson. But hey, Jackson got the job done, and he's quickly becoming a go-to target for Jameis Winston in the passing game.
4. Josh McCown, QB, Cleveland Browns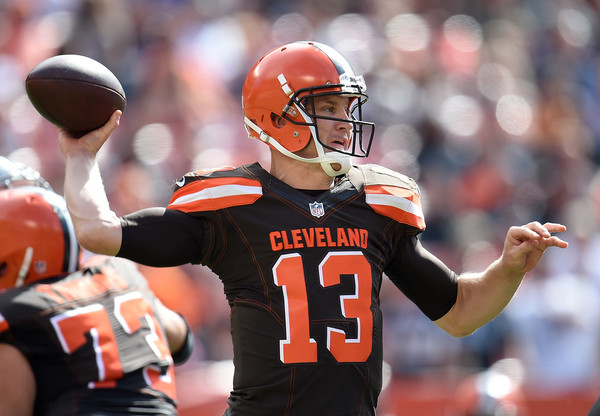 The play of McCown during the 30-27 loss to the San Diego Chargers quiets the skeptics who want to see Johnny Manziel under center in Cleveland, at least for a week or two. The Browns lost in a brutal fashion, as San Diego missed a field goal, but Tramon Williams was called offsides, so they received another shot at it.
Even though the Browns lost on the next kick by Josh Lambo, McCown's play was pretty much stellar. He completed 32 of 41 passes for a whopping 356 yards and two touchdowns. McCown hit eight different players (although one was for negative-one yard), and his leading receiver was actually rookie running back Duke Johnson, who caught nine balls for 85 yards and a score.
McCown refuses to give up the hold on this job, even if his team is 1-3 and the lone victory came with Manziel under center. It's going to be interesting to see how this one plays out moving forward in 2015, but for the time being, let's give a tip of the cap to the veteran quarterback.
5. Todd Gurley, RB, St. Louis Rams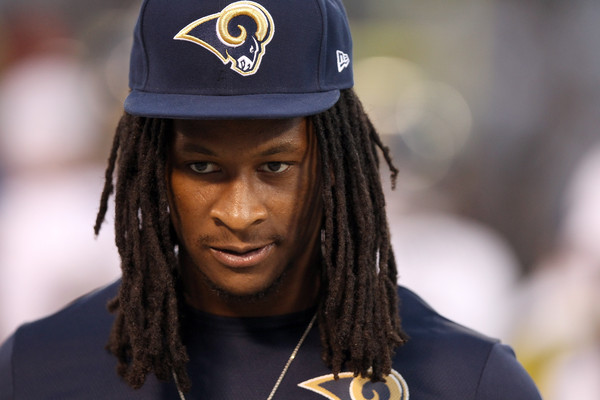 Welcome to the show, Todd Gurley. The fans have been anxiously waiting for the newest St. Louis running back to get on the field properly — ,he got out there in Week 3, but only rushed six times for nine yards. Fortunately, the breakout happened just a week later, when Gurley absolutely shredded a strong Arizona Cardinals defense to the tune of 146 yards on 19 carries.
Gurley rushed for 106 of those yards when it mattered most (the fourth quarter) and showed that he's more than ready to go. While fans expected to see Gurley come in and make the most of his opportunity, I'm not sure anyone expected him to do something that places him in the same sentence with Adrian Peterson. Gurley's 100-plus rushing yards in the fourth quarter made him the first rookie to do so since Peterson did it back in 2007.