NFL: 5 Player Comebacks We Want to See in 2015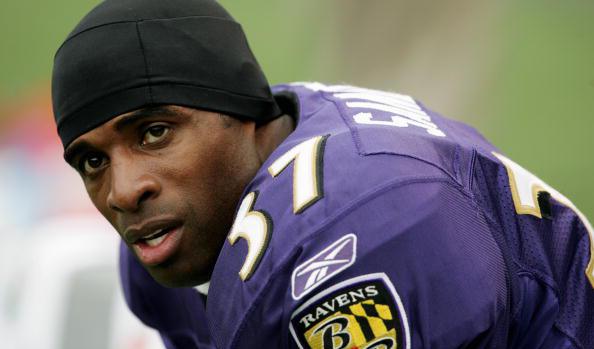 Sports can be very fickle. On one hand, the pressure to maintain the highest level of performance can be so intense that some players will go so far as to cheat, such as with performance-enhancing drugs, in order to gain an edge, get ahead, or just remain viable. And football, unlike other sports, has few options even for stars when their skills begin to diminish. They can ease into a backup role, but that usually comes with the caveat that they have to still bring something to the table that's appreciably better than whatever a younger player has to offer. Experience and pedigree can sometimes count for very little.
On the other hand, it takes almost no time at all for us to forget a given athlete's twilight decline. Give a guy a year or so of "retirement" and watch as Internet comment threads and television pundits begin to speculate about how effective his potential comeback could be. Remember Deion Sanders's return to football as the Ravens' "nickel" corner?
Although having been on an active roster – and having played – means that the recently signed Michael Vick isn't actually making a comeback with the Steelers, as it were, his stunning age (did you know he was 35 now?) and the still-fresh memories of when he was the league's most electrifying quarterback got us thinking about some other actual comebacks we'd like to see, by players who have been out of the game for some extended period of time.
Here in Part One, we'll start off with offensive players:  
QB: Brett Favre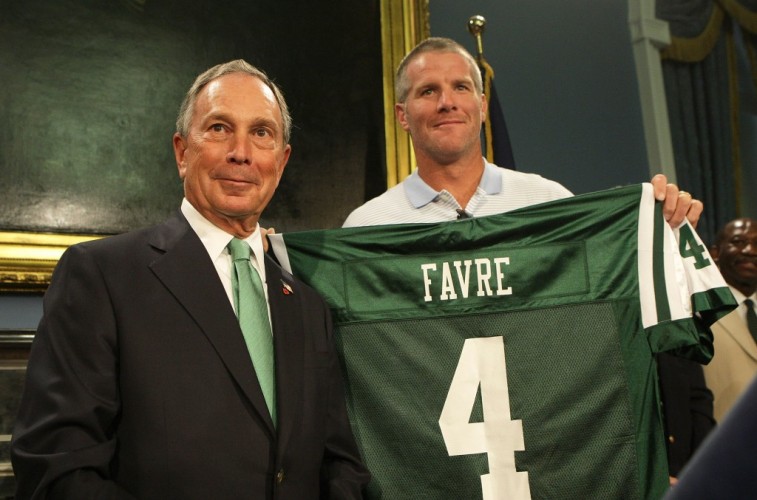 This one feels like a joke. After years of Favre going back and forth, retiring and unretiring and ultimately adding a weird conclusion to his legacy by playing for the Jets and Vikings at the very end, he seems like the guy who will permanently have one foot in the door (or at least until he's about 60).
Be that as it may, we last saw this gunslinger in 2010 and considering the quarterback situations of a few fairly good NFL teams entering the 2015 season, you could make the argument that they're already doing worse than they would with the soon-to-be 46 year-old Favre. Besides, it'd give him a chance to fend off Peyton Manning and maybe hold onto his passing yardage record. 
RB: Curtis Martin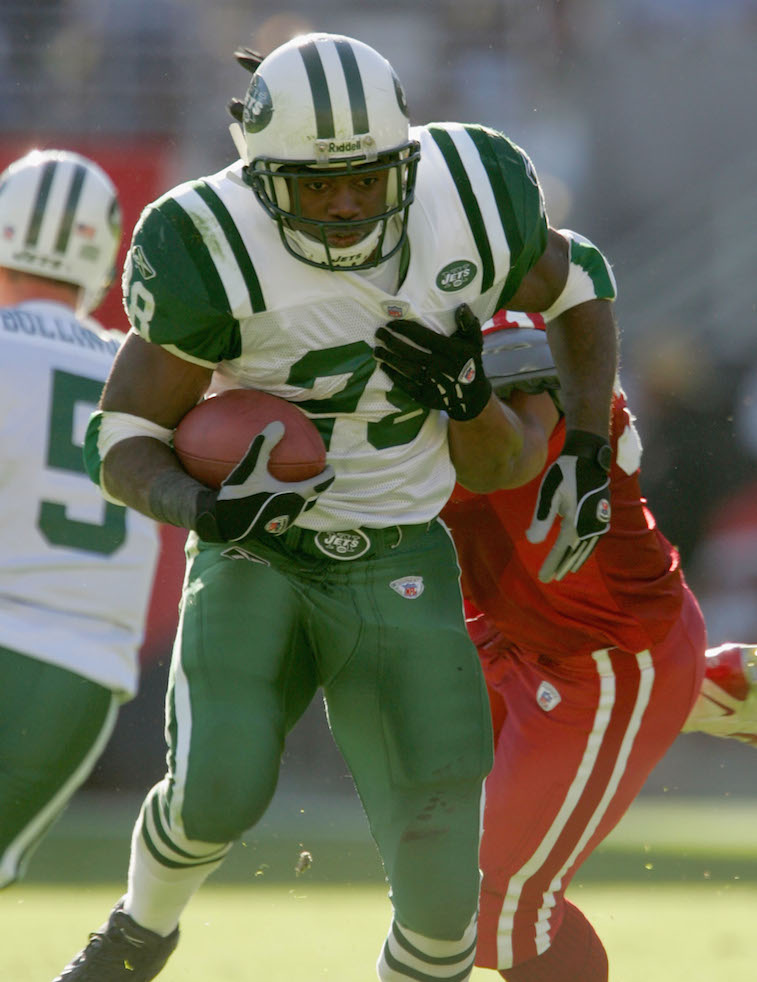 Although Martin is about 500 years old in running back years at 42, the steady and consistent back was a regular thousand-plus rush yard rusher, only missing the mark in his final season of 2005. He nonetheless ranks as the NFL's fourth all-time leading rusher, trailing only Emmitt Smith, Walter Payton, and Barry Sanders with 14,101 for his career.
Whether or not he could mount a serious charge at any of the three guys he sits behind on the all-time list, anything close to 1,000 yards would really come in handy for contending teams like the Cardinals or Chargers.  
TE: Tony Gonzalez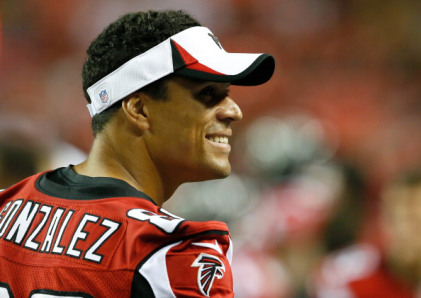 He's only been out of the game for a year, but if he came back tomorrow he'd still have every chance to be considered the second-best tight end in the game to Rob Gronkowski (and yes, we remembered Jason Witten and Jimmy Graham). Not to mention adding to his No. 1 ranking totals in receptions and touchdowns among tight ends.
The standard bearer and trailblazer for modern tight ends, being among the first to blend exceptional pass-catching abilities with freakish athleticism, Gonzalez is the kind of reliable Red Zone target that virtually every team would benefit from having on its roster. For instance, do you think Tony Gonzalez would have been out-muscled for that catch on the goal line in the Super Bowl? We don't either.  
WR: Randy Moss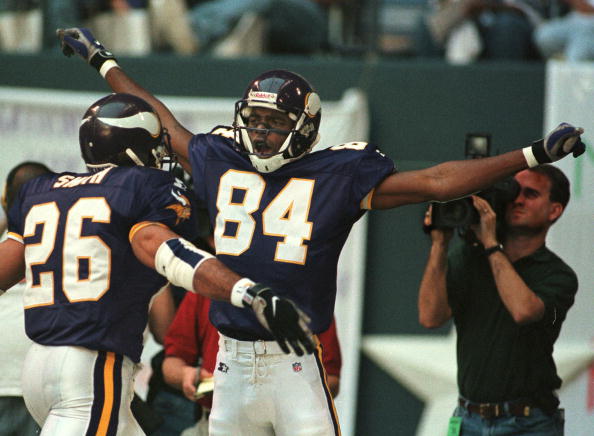 This is one bit of speculation Moss has actually contributed to himself. It's the latest post-career indication that Moss has perhaps developed something of an inferiority complex or, at the very least, a kind of wistful regret about the receptions, yards, and touchdowns he undoubtedly cheated himself out of during his prime years, when he had the reputation for being something of a diva.
By the time he last played, for the 49ers in the 2012 season, the once dominant vertical target was reduced to little more than a decoy and hauled in just 28 receptions for 434 yards. He might think himself the greatest to ever play the position, but the numbers rule in favor of others, including his contemporary – and fellow locker room terror – Terrell Owens, suggesting he's got a little more work to do if he wants to lay claim to that mark. Jordy Nelson's loss may be Randy Moss's gain.  
OL: Jeff Saturday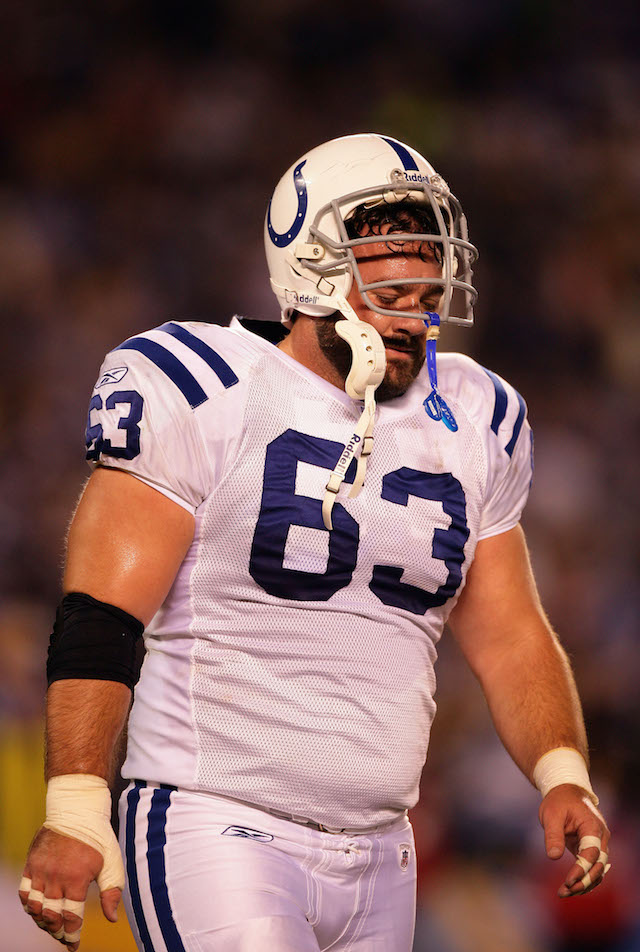 This is somewhat sentimental, and losing him from ESPN for any length of time would be a bit of a downer, but if there's any center we'd love to see back out there shoring up an offensive line, it's Saturday. During a career in which he primarily snapped the ball to Peyton Manning (before moving on to Aaron Rodgers in his final season), "The Block" was a five-time Pro Bowl player, tremendous blocker and teammate, and a consummate professional.
And who knows? Maybe all that experience with Hall of Fame quarterbacks could rub off on a young up-and-comer in need of it? Famous Jameis perhaps?
Stay tuned for Part Two tomorrow, featuring our defensive comeback players.
Connect with Tamer on Twitter @iamtamerabouras