NFL: 5 Best Players No One Saw Coming This Year
Every year, there are several players around the NFL who surprise everyone (but themselves) and play the game at an unexpectedly high level. This applies to players who have flown under the radar, players who have had slow starts to their careers, players who were late round draft picks, and players who attended small colleges. With the help of the in-depth rankings and high-level analytics of Pro Football Focus (PFF), we have found five players who fit this mold in 2015. Here's a look at what we came up with.
1.  Brandon Marshall, inside linebacker, Denver Broncos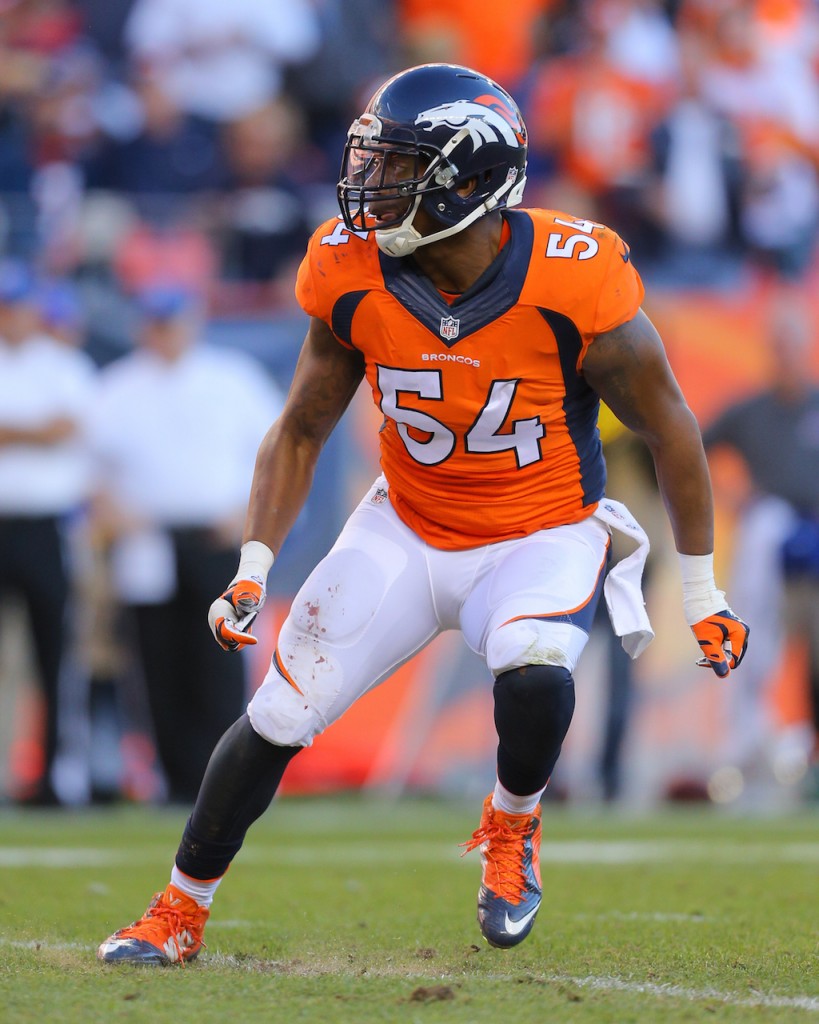 PFF Grade:  8.5
PFF Position Ranking:  1
Heading into the 2015 season, the inside linebacker position was one of the biggest question marks on the Broncos' roster. Through four games, Marshall has emphatically answered those questions. The 26-year-old Marshall made the move this season to inside linebacker in Wade Phillips' 3-4 scheme after spending the first two years of his career in Denver playing outside linebacker in Jack Del Rio's 4-3 defensive scheme, and the move has worked out well for everyone involved. Marshall, who is making only $585,000 this season, ranks as the best inside linebacker in the league according to PFF, ahead of players such as Bobby Wagner, Clay Matthews, and David Harris.
2.  Josh Norman, cornerback, Carolina Panthers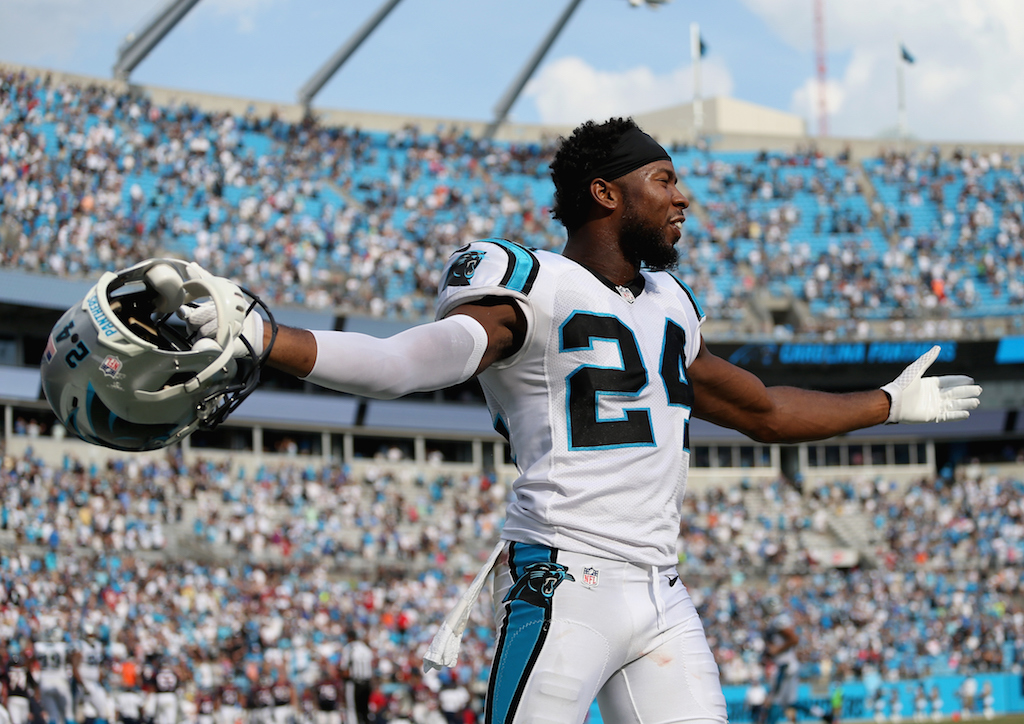 PFF Grade:  10.2
PFF Position Ranking:  1
Norman has seemingly come out of nowhere to lead the league in interceptions and be ranked as the top cornerback in the league by PFF all while playing an integral role in the Panthers' undefeated start to the season. As a fifth round draft choice out of Coastal Carolina in 2012, Norman has flown under the radar up to this point in his career. That will all change, however, if he can keep playing at an All-Pro level for the rest of 2015.
3.  Andy Dalton, quarterback, Cincinnati Bengals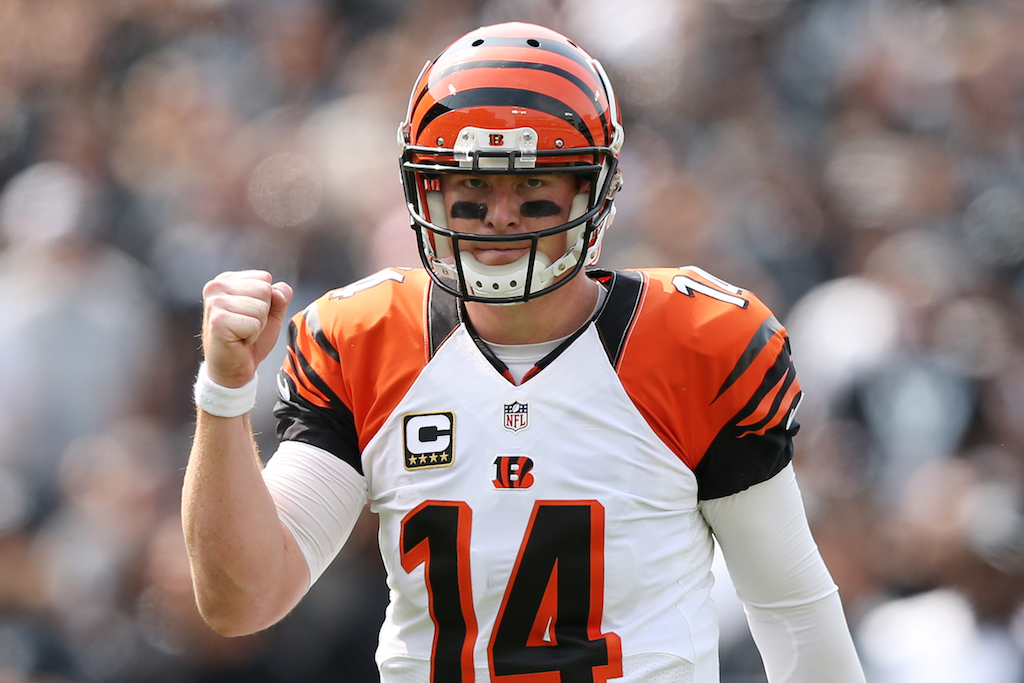 PFF Grade:  12.5
PFF Position Ranking:  5
The 2015 season has been a breakthrough year for the 27-year-old Dalton. We keep expecting him to revert to the wildly inconsistent player he proved to be throughout the first four years of his career, but Dalton continues to prove us wrong by playing at an MVP-caliber level on weekly basis. There are pundits who have been crediting Dalton's hot start to the Bengals facing subpar defenses up to this point in the season. However, after he picked apart a Seattle Seahawks defense that had given up a total of 10 points in two weeks in Week 5, there is no questioning that Dalton is on the verge of earning the distinction of being one of the few truly elite quarterbacks in the NFL.
4.  Darian Stewart, safety, Denver Broncos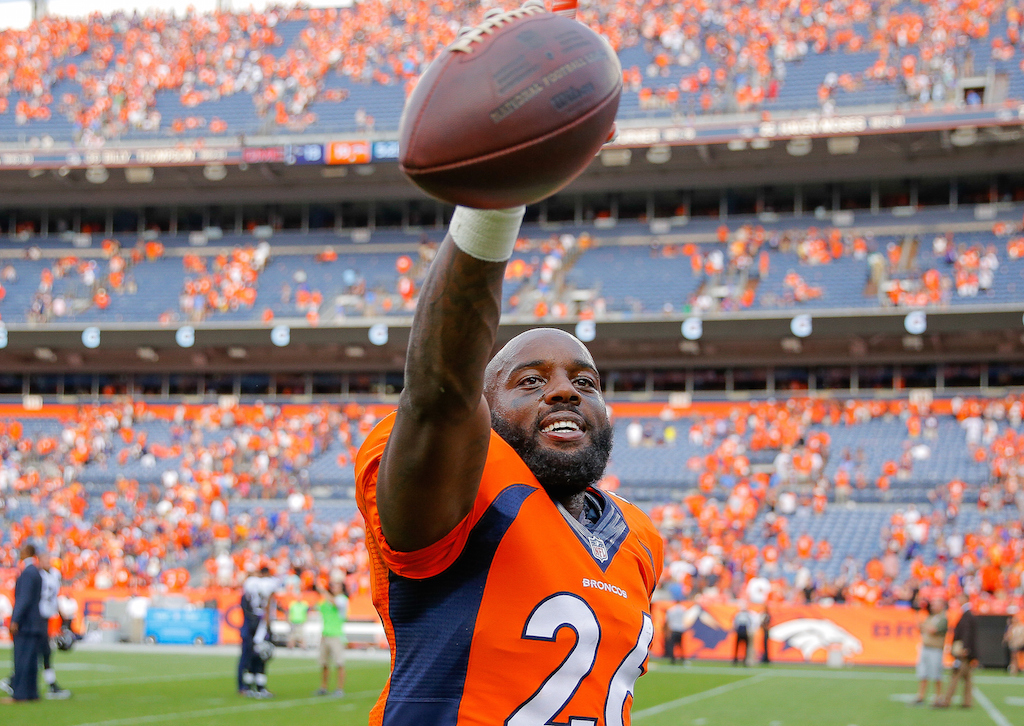 PFF Grade:  5.5
PFF Position Ranking:  5
The Broncos signed Stewart this past offseason and we're guessing that nobody within the organization expected the six-year veteran to emerge as one of the top five players in the league at the safety position. In Week 1, Stewart sealed a win over the Baltimore Ravens with an interception in the final seconds of the game and has played at a Pro Bowl level all season. If he can keep up his current pace, Stewart may go down as the biggest free agent steal of the 2015 offseason.
5.  Chris Ivory, running back, New York Jets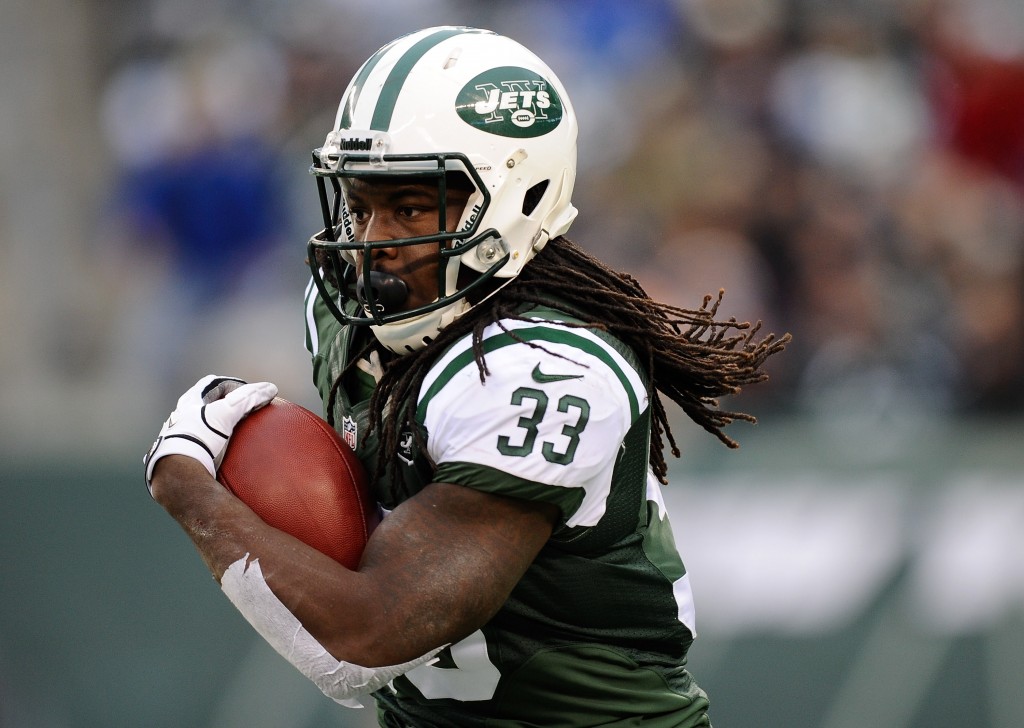 PFF Grade:  6.4
PFF Position Ranking:  1
Ivory flashed signs of greatness at times throughout his previous five NFL seasons, but in 2015, everything seems to be clicking for the 27-year-old. He has emerged as one of the top-five running backs in the league according to PFF, and appears to be well on his way to the first 1,000-yard season of his career. Ivory currently leads the league with an average of 104.7 yards per game, and is our dark horse candidate to win the 2015 NFL rushing title.
All statistics courtesy of Pro-Football-Reference.