NFL: 5 Players Poised for Big Games on Wild Card Weekend
The 2016 NFL playoffs are officially here, which means that we get to see the 12 best teams in the NFL push toward the Super Bowl. While the Carolina Panthers, New England Patriots, Arizona Cardinals, and Denver Broncos all get byes this weekend, this doesn't mean we don't have some great matchups ahead.
On Saturday, the Kansas City Chiefs are on the road against the Houston Texans, followed by the Pittsburgh Steelers against the Cincinnati Bengals. Sunday's schedule features the red-hot Seattle Seahawks versus the Minnesota Vikings, and then the Green Bay Packers versus the Washington Redskins. All four games will be entertaining, but which players will emerge as the breakout stars? Let's take a look at the five players who are poised for the big games.
1. Aaron Rodgers, QB, Green Bay Packers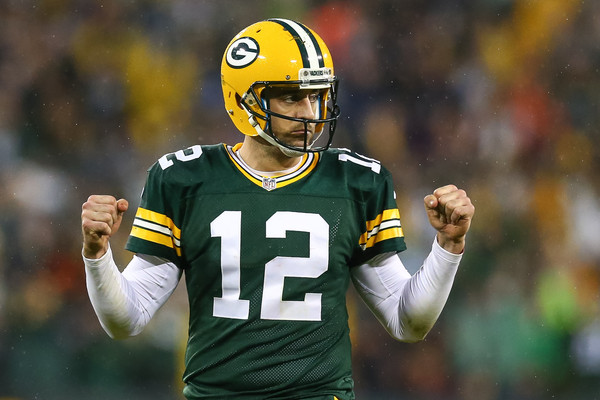 In terms of matchups, the best one on paper for quarterbacks goes to Aaron Rodgers. He's up against a Washington Redskins defense, which has allowed opposing quarterbacks to throw for 4,392 yards and 30 touchdowns, and they have picked off just 11 passes. Rodgers has to be pretty hungry after his team lost back-to-back games to finish the year, including a 38-8 loss to the Cardinals in Week 16, and then a 20-13 loss against the Vikings in Week 17. While many believe that Rodgers hasn't had the type of incredible season we've seen in the past, he's still put together a pretty great year all around. No. 12 has thrown for 3,821 yards, 31 touchdowns, and just eight interceptions. Expect him to get into a fun quarterback battle with Kirk Cousins on Sunday.
2. DeAngelo Williams/Fitzgerald Toussaint, RB, Pittsburgh Steelers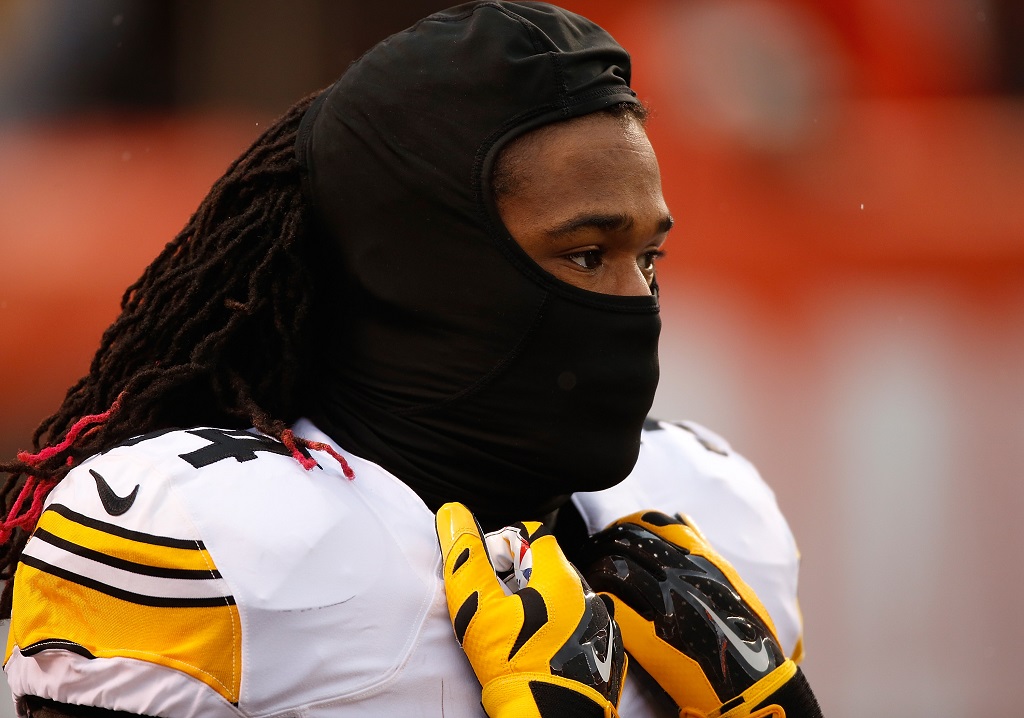 This one will depend on whether or not DeAngelo Williams is able to play. While it seems pretty unlikely at this point, this would mean that Fitzgerald Toussaint gets pushed into some major action in a massively important game. It will be a fun game to watch regardless, and while Toussaint may not be the most well-known player, he's going into a situation where he should get a ton of touches.
While the Bengals have allowed just six rushing touchdowns to opposing running backs this year, they've also given up 102 receptions for 799 yards and five touchdowns. The Steelers are known for doing dump-off passes to running backs, so this is where Toussaint should really excel. On the flip side, if Williams does play, then he should be able to not only help lead the running game for the Steelers, but catch plenty of passes as well.
3. A.J. Green, WR, Cincinnati Bengals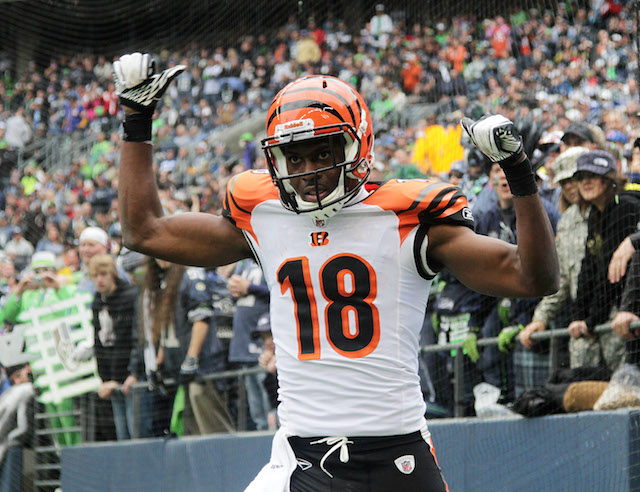 A.J. Green has always played well against the Steelers in his career, and this weekend will be no different. Not only has he proven to be one of the more talented wide receivers in the NFL, but his matchup is absolutely great. In Green's two games against the Steelers in 2015, he caught 17 passes for 250 yards and two touchdowns. While lacking Andy Dalton may impact his game, he and McCarron have built a pretty solid connection over the past few weeks. To top it off, the Steelers have struggled against opposing wide receivers this year, giving up 3,043 yards and 19 touchdowns to the position, so don't overlook the options in Cincinnati's passing game, even aside from Green this weekend.
4. James Jones, WR, Green Bay Packers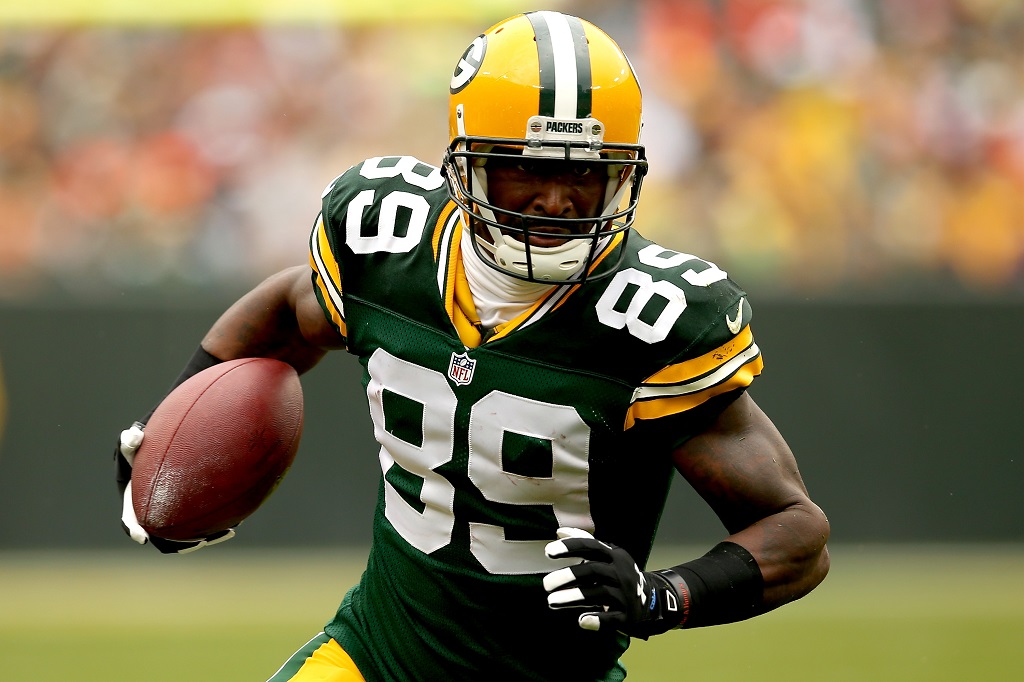 While Randall Cobb may be a popular choice here, we instead look to James Jones as the main man in Green Bay's passing game. Over the past three games, Jones led the Packers in receiving yardage. In total, he caught 15 passes for 230 yards and a touchdown over that span. What makes Jones even more intriguing is his matchup. In 2015, the Redskins gave up a total of 2,818 yards and 23 touchdowns to opposing wide receivers. This bodes well for Jones, as well as the plethora of receivers that Rodgers may look to throw to. It's pretty obvious at this point, though, that Jones is currently Rodgers' favorite and most reliable target.
5. Tyler Eifert, TE, Cincinnati Bengals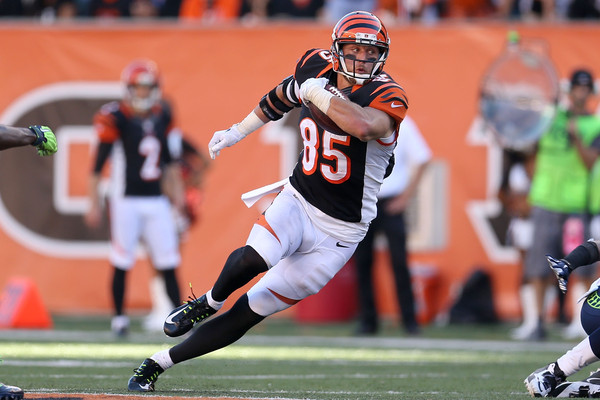 Tyler Eifert played in just 13 games this year, and he had 52 receptions for 615 yards. Not bad, but definitely not incredible, right? Well, his 13 touchdowns are the definition of incredible, because it means he averaged a touchdown per game. On the year, the Steelers have allowed 87 receptions for 914 yards and eight touchdowns to opposing tight ends. They'll have to lock in on Green to make sure that he doesn't get rolling. Although the Bengals may not want to throw a lot with McCarron, he has shown that he can air it out some. Expect this team to try to let McCarron get into a groove early — and for Eifert to be a big beneficiary of that.
Follow Jeff Smith on Twitter @JSM8ith
Statistics courtesy of Pro-Football-Reference.com.