NFL: 5 Players Who Have Been a Disappointment So Far
The NFL is a "what have you done for me lately" type of league, and unfortunately, there are quite a few players who have failed to impress through four weeks of NFL action. Whether it's just players not living up their high expectations or those who are wildly inconsistent, the five players listed below have all given us headaches at times throughout the 2015 season.
Let's get right into it with a few of the top letdowns thus far.
1. Andrew Luck, QB, Indianapolis Colts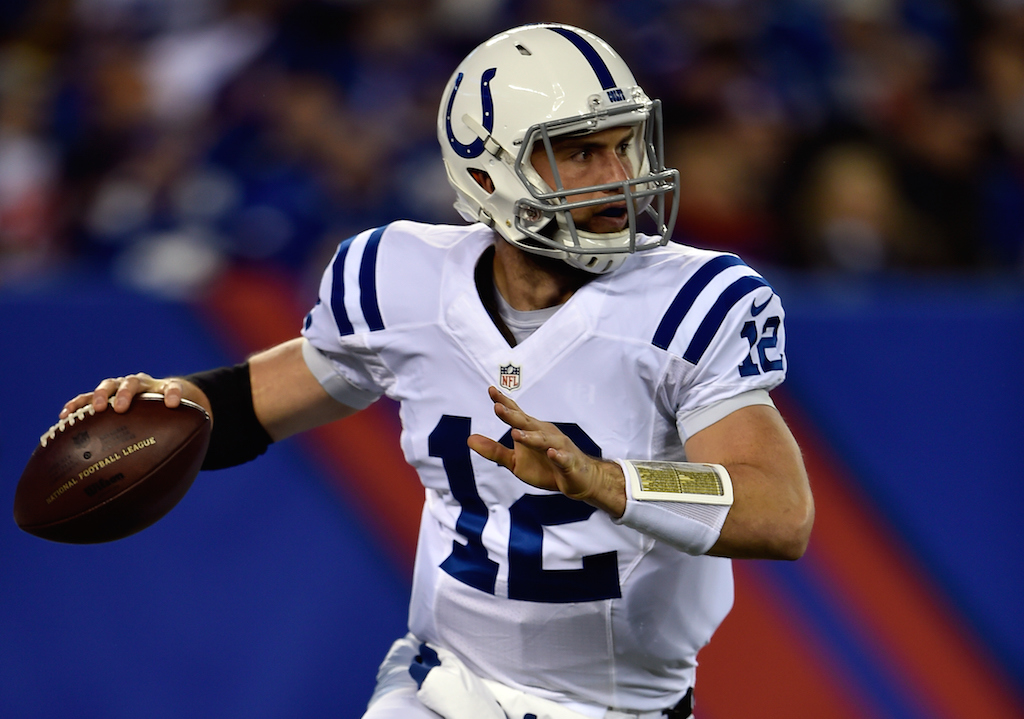 Not only is Luck dealing with an injured shoulder that no one actually knows the seriousness of, but when he has played this season, it hasn't been all that pretty. Luck missed Week 4 against the Jacksonville Jaguars, and now as Adam Schefter of ESPN reports, he'll miss Week 5 against the Houston Texans as well.
Putting the injury aside, the numbers are what really leave us concerned. Luck has completed just 56% of his passes through the three games he played, while throwing five touchdowns against seven interceptions. This is a far cry from the player who dropped 40 touchdown passes in 2014. If Indianapolis can't get that player back this season, they may be in for a long year and one that may not result in them making the postseason.
2. Colin Kaepernick, QB, San Francisco 49ers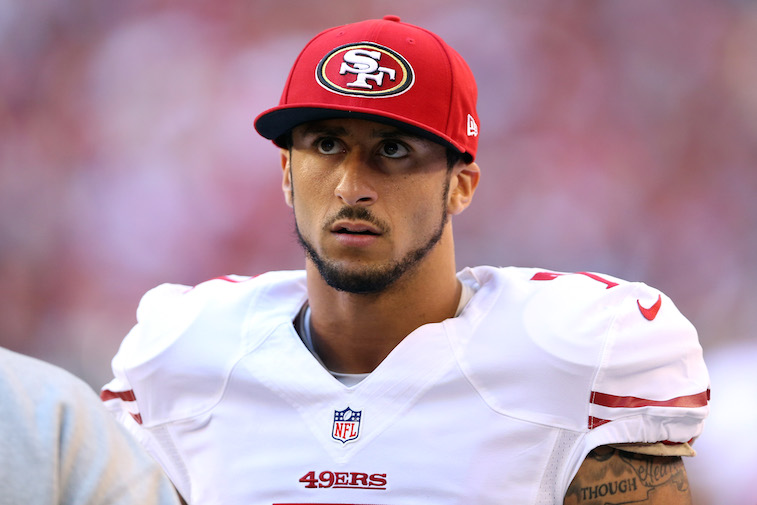 In all honesty, it doesn't get much more brutal than Kaepernick's start to the 2015 season. While he had one good game against the Pittsburgh Steelers, where he threw for 335 yards and two touchdowns, the rest of the showings have been a disaster.
Combined between three other games, Kaepernick has thrown for 392 yards (an average of 130.67 yards per game), while throwing zero touchdowns (yes, zero) and five interceptions. Kaepernick's awful start has sent the 49ers to a 1-3 start that has left the team in complete disarray. Unless something changes quickly, the 49ers will be looking at a very high draft pick this offseason.
Could they potentially use that high draft pick as a way to replace Kaepernick? I wouldn't ignore the possibility of that, especially after how poor things have gone in San Francisco through four weeks. The 49ers have a strong running back in Carlos Hyde, but their passing game has to help take the pressure off the run game.
3. DeMarco Murray, RB, Philadelphia Eagles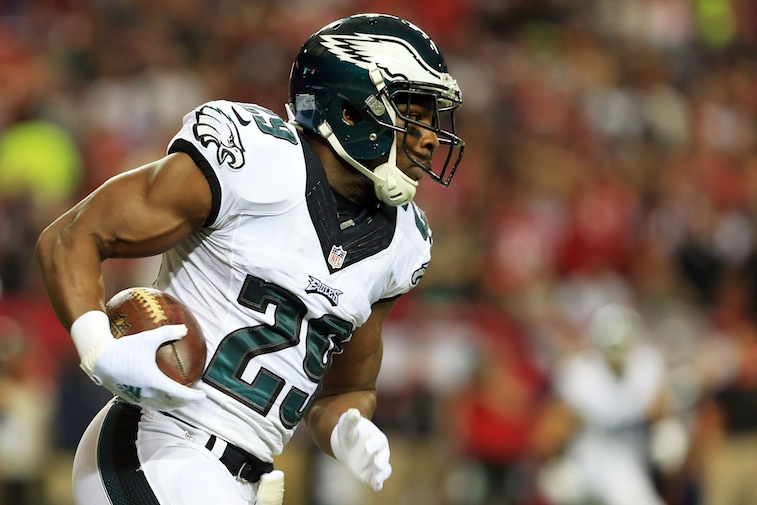 This is probably the most obvious name on the list. From rushing champion, to a 1.6 yard per carry average through four games in 2015. While Murray has played in just three games due to a hamstring injury, he's been essentially unproductive in every single game. His eight rushes for 36 yards in Week 4 was his best performance, but considering he had one run for 30 yards, his overall performance wasn't all that great. In total, Murray has rushed 29 times for 47 yards and one touchdown.
After openly admitting to the fact that he doesn't believe he's getting the ball enough, according to Tyler Dragon of NFL.com, it poses the question of whether or not that would actually help in the end. Murray has been unproductive and many are questioning whether Ryan Mathews may be the better fit for this Chip Kelly-led offense.
It's all just one big question mark at this point, but one thing that's certain is that if Murray can't turn it around in a massive way, then his 2015 season will go down as one of the most disappointing years for a player in a long time. He'll be a player on everyone's radar moving forward, but his decision to head to Philadelphia doesn't look like the best one currently, at least from a production standpoint.
4. C.J. Anderson, RB, Denver Broncos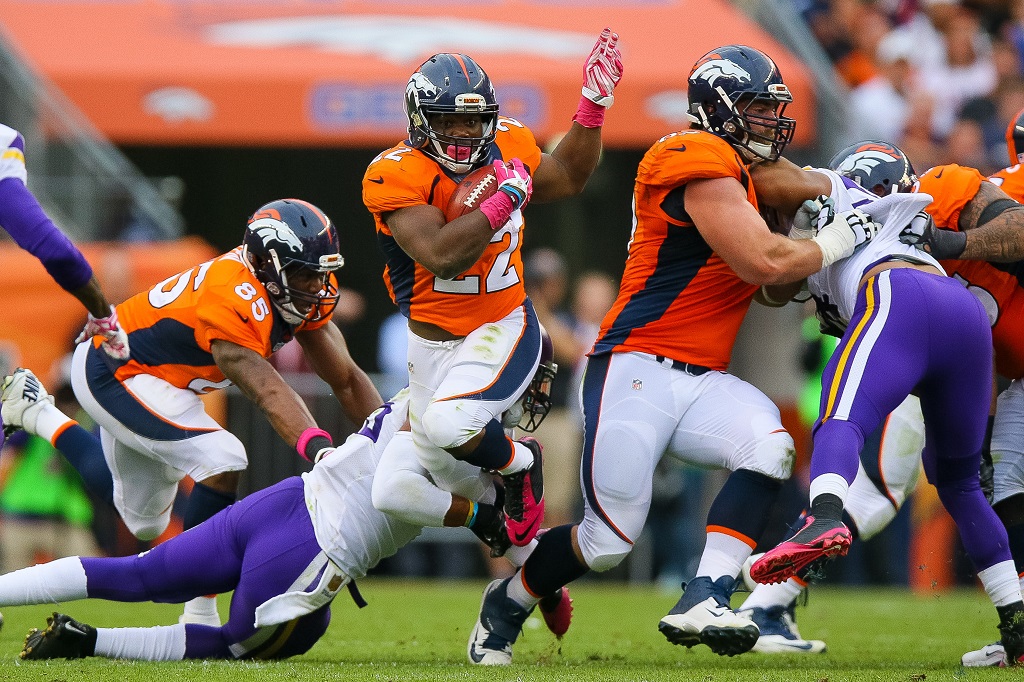 When Gary Kubiak was announced as the new head coach for the Denver Broncos, it seemed that Anderson was poised for a huge season. Unfortunately, it seems that no matter what the Broncos do, they can't get him going. So far this year, Anderson has rushed for 117 yards on 43 carries (2.7 yards per carry), while failing to score a touchdown.
Many have asked if Ronnie Hillman, who has rushed 39 times for 191 yards and two touchdowns, may be the better option. In turn, Hillman's strong play has led to Kubiak deciding to make the two running backs co-starters moving forward, per Chris Wesseling of NFL.com.
It obviously makes sense, as Hillman has looked far better than Anderson. The question is, how long until Anderson is just phased out completely as the starter and Hillman begins to get the work as the No. 1 running back?
5. Jimmy Graham, TE, Seattle Seahawks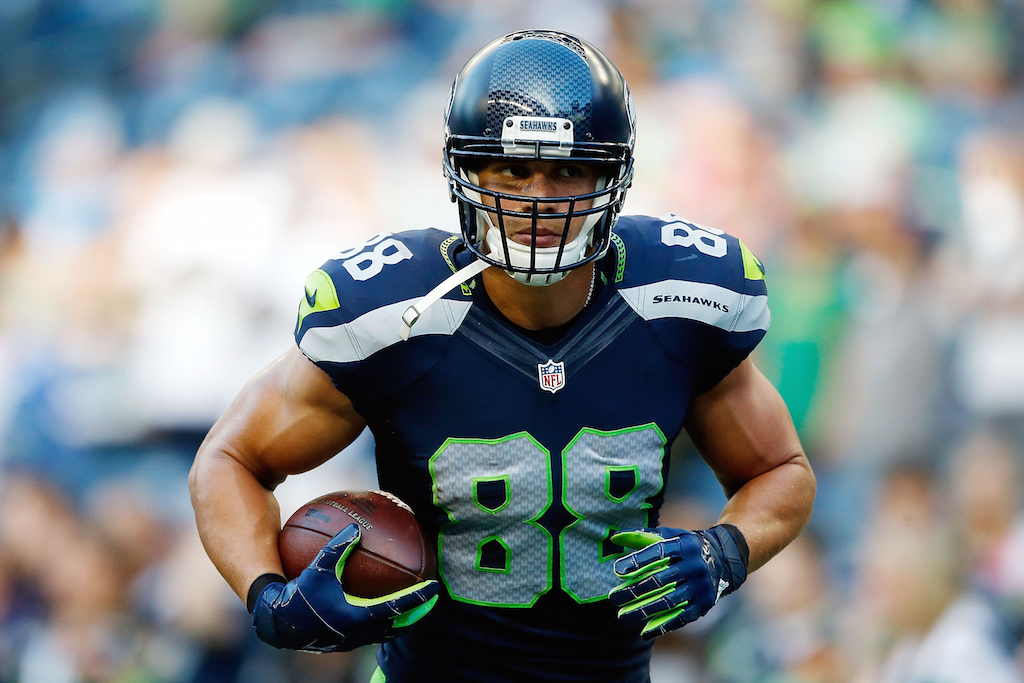 When Graham was traded from the New Orleans Saints to the Seahawks, there was a massive amount of excitement around the playmaker coming to one of the best teams in the NFL. Unfortunately, it hasn't played out nearly as expected.
Graham has stated that he's frustrated with his role, while he's managed to see just 22 targets through four games, resulting in 18 catches for 174 yards and two touchdowns. Russell Wilson is obviously looking to spread the ball around as much as possible, and won't let himself lock in on Graham the way that Drew Brees did for so long in New Orleans.
While whatever Brees was doing with Graham seemed to just fine in the past, Graham is on pace to catch fewer than 85 passes for the first time in a single season since way back in 2010. On top of that, for the man who scored 46 touchdowns over the last four seasons, we're not sure he'll wind up coming close to double-digit scores and will likely score the fewest touchdowns since that 2010 season when he was a rookie.
Follow Jeff Smith on Twitter @JSM8ith