NFL: 5 Players Who Have Been a Disappointment This Season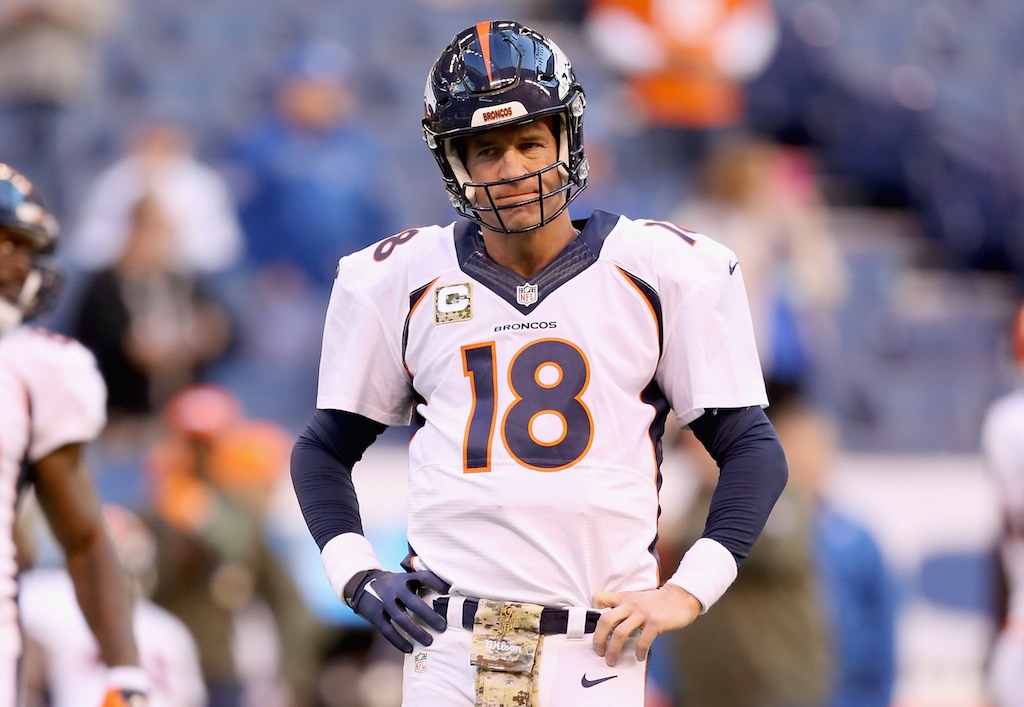 There has been a lot of excellent play in the first half of the 2015 NFL season. While we expected as much from some individuals, there were still plenty of surprises. And as far as we're concerned, all the players considered for the midseason awards were worthy candidates. Unfortunately, not all players lived up to expectations.
As much as we'd love the best players in the league to consistently perform at a high level, that doesn't always happen. For whatever reason, situations arise that force individuals to play well below the standard we're accustomed to. And whether it's fair or not, we can't help but feel majorly let down.
For every player who took their game to new heights this season, there were boatloads more who fell flat on their faces. Some infinitely more than others. So, with that in mind, here's a look at the nine biggest midseason disappointments in 2015.
1. Jimmy Graham, tight end, Seattle Seahawks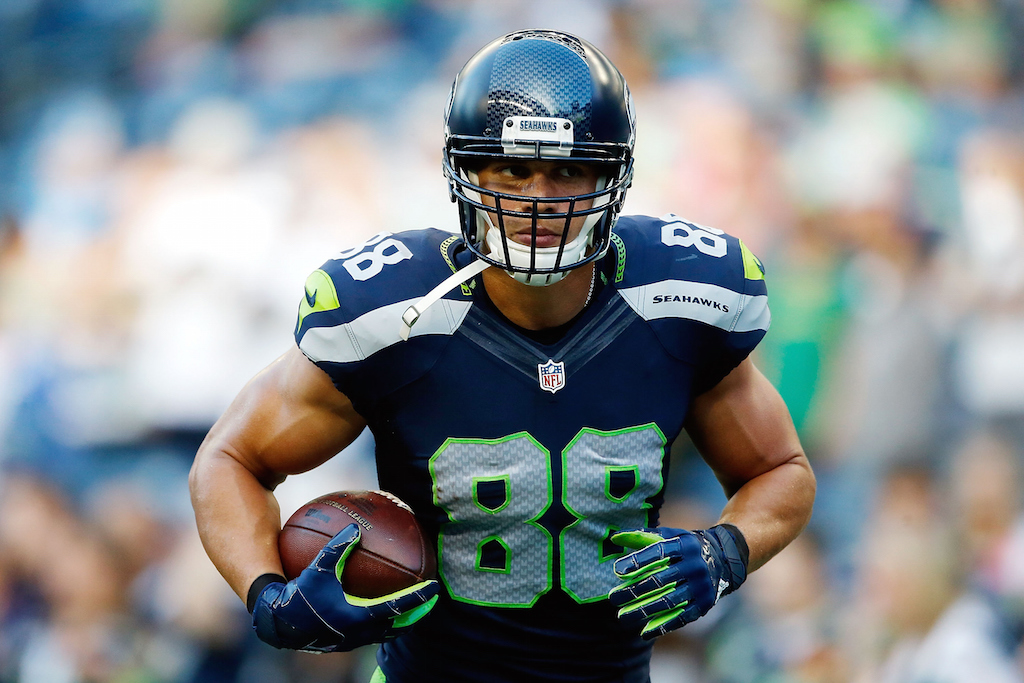 When the Seattle Seahawks traded for Jimmy Graham during the offseason, we firmly believed they were adding a player who could take their offense to the next level. And while Graham certainly has the talent to do so, we wouldn't be surprised if the Seahawks were regretting their decision to trade for the All-Pro tight end. Through eight games, the three-time Pro Bowler has just 38 receptions for 450 receiving yards and two touchdowns. Not exactly the production Seattle was hoping for. Where's center Max Unger when you need him?
2. C.J. Anderson, running back, Denver Broncos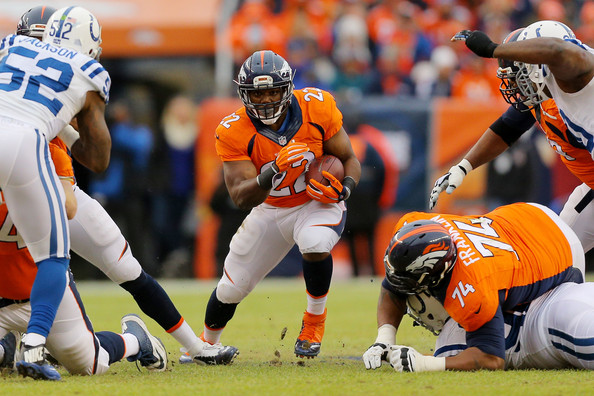 Coming off a Pro Bowl season in 2014 that saw him finish with 1,173 yards from scrimmage and 10 touchdowns, folks were predicting running back C.J. Anderson to shine in his first year as the Denver Broncos No. 1 back. Boy, were those people wrong.
In only five appearances this season, Anderson has amassed just 315 yards on the ground and one rushing touchdown. On top of that, he's been fairly ineffective in the passing game. Whether it's coach Gary Kubiak's new offense, a series of injuries, or just his inability to handle the load expected of a primary running back, halfway through this season, Anderson has been a major disappointment both on the gridiron and for fantasy owners around the world.
3. Matthew Stafford, quarterback, Detroit Lions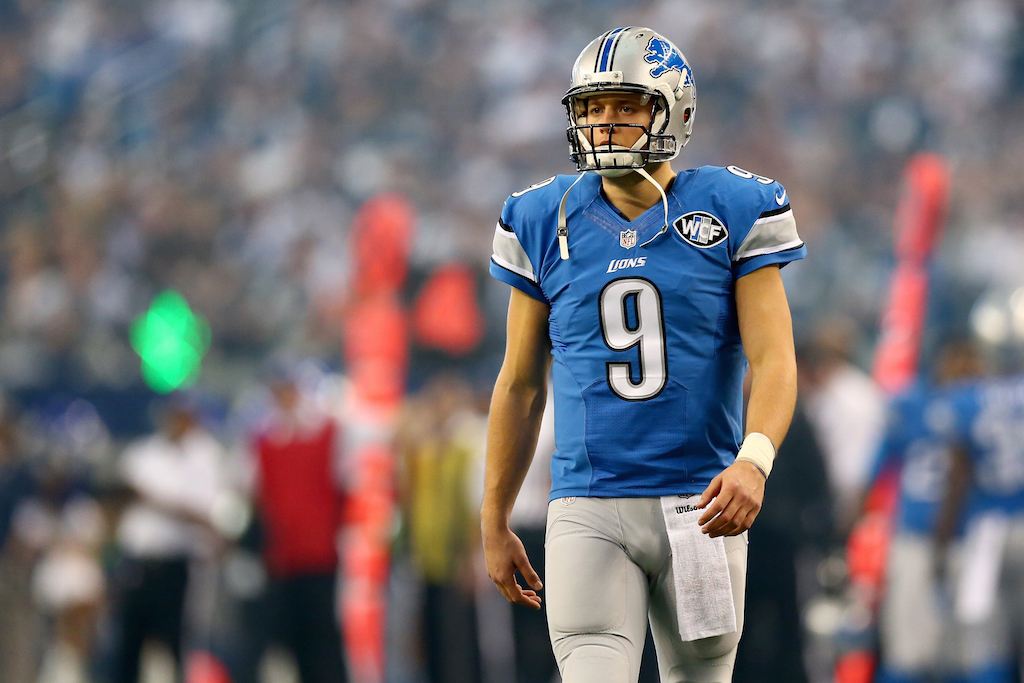 Quarterback Matthew Stafford's play through the first eight games of this season has been so terrible that we're already discussing potential future landing spots for the former No. 1 overall pick. Of course, if you're in need of a reminder of just how far the Detroit Lions QB has fallen since his Pro Bowl season from the year before, you've come to the right place.
We're not saying the Lions 1-7 record is entirely Stafford's fault, but he's definitely played a major part in it. The seven-year veteran has completed 64.5% of his passes, while throwing for 2,083 yards, 13 touchdowns, and 11 interceptions. He also has a quarterback rating of 84.1 and a QBR of 50.1. If you're hoping to see Stafford rebound during the second half of this season, we think you're in for nothing but more disappointment. Let the drinking commence.
4. Eddie Lacy, running back, Green Bay Packers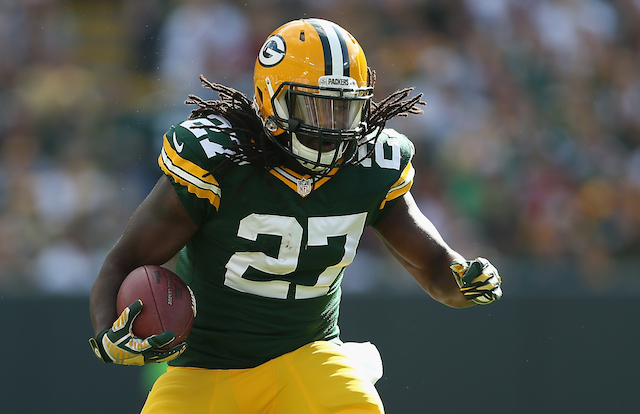 After two straight seasons of rushing for at least 1,110 yards, something tells us Eddie Lacy's streak will come to an end in 2015. Through eight games, the Green Bay Packers running back has just 308 rushing yards and two touchdowns. He's only picking up 3.7 yards per carry and is giving the Packers just 38.5 rushing yards a game. For these reasons, coach Mike McCarthy has named James Starks the team's new No. 1 running back. Unless Lacy starts to pick his game up, he may never again be better than No. 2.
5. Colin Kaepernick, quarterback, San Francisco 49ers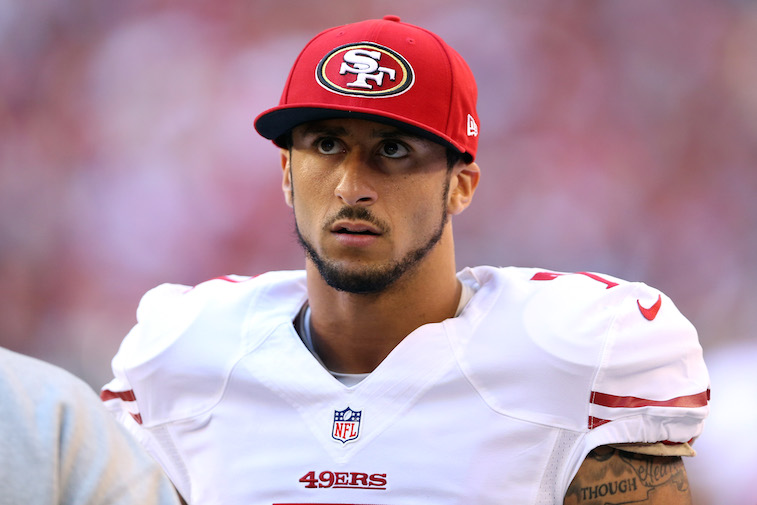 Quarterback Colin Kaepernick will be in the NFL in 2016. Just don't expect him to be a member of the San Francisco 49ers. His awful numbers through the first half of the 2015 season are reason enough to put him on the list of most disappointing players. However, we think being replaced by the likes of Blaine Gabbert speaks for itself. Cheer up, Kaep. We think you'll land on your feet somewhere.
6. DeMarco Murray, running back, Philadelphia Eagles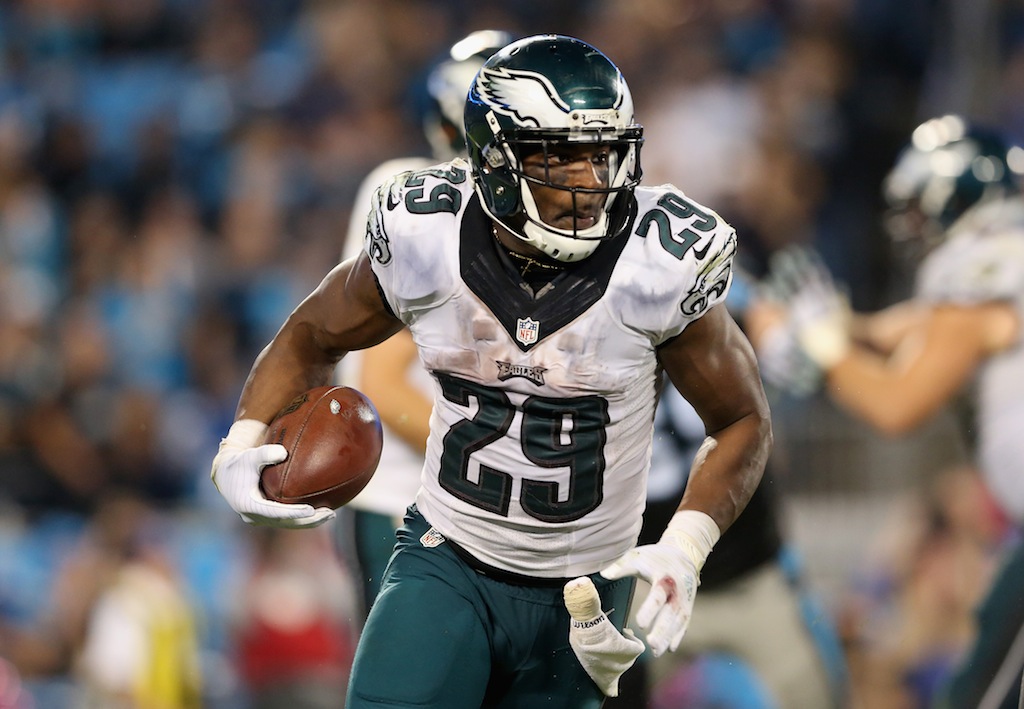 As a member of the Dallas Cowboys last season, DeMarco Murray led the NFL in rushing with 1,845 yards on the ground. In his first season as the lead back for the Philadelphia Eagles, things have not gone that smoothly. Murray knew that joining the Eagles would mean splitting time in the backfield with Ryan Mathews and Darren Sproles. However, he probably didn't expect his production to dip so much.
Through the first half of the season, Murray has just 390 rushing yards and four touchdowns. To make matters worse, he's only rushing for 3.7 yards per game and a total of 55.7 yards a game. The silver lining, however, is that over the past few games the fifth-pro seems to be finding his groove within Chip Kelly's offense. Unfortunately, the bad news is that this doesn't eliminate his overall lackluster showing in the first half of 2015.
7. Ndamukong Suh, defensive tackle, Miami Dolphins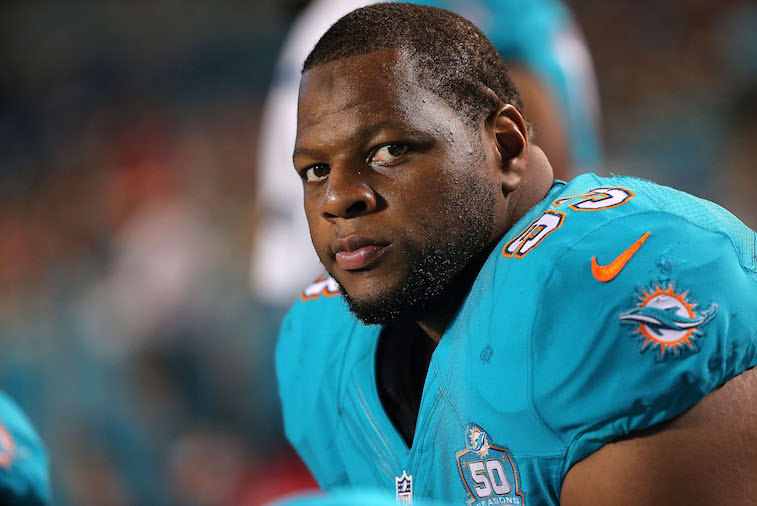 The Miami Dolphins signed defensive tackle Ndamukong Suh to a six-year, $114 million contract — including $60 million guaranteed — in the hopes that he would help transform their defense into the most dominant unit in the NFL. Perhaps they were being a little too hopeful. In his first eight games in Miami, Suh has just 3 sacks and 15 solo tackles. The Dolphins, as a team, are giving up 25.8 points per game, allowing 142.1 rushing yards a contest, sitting at 3-5 (fourth in the AFC East) on the year, and their head coach has already been fired. That's some start right there.
8. Peyton Manning, quarterback, Denver Broncos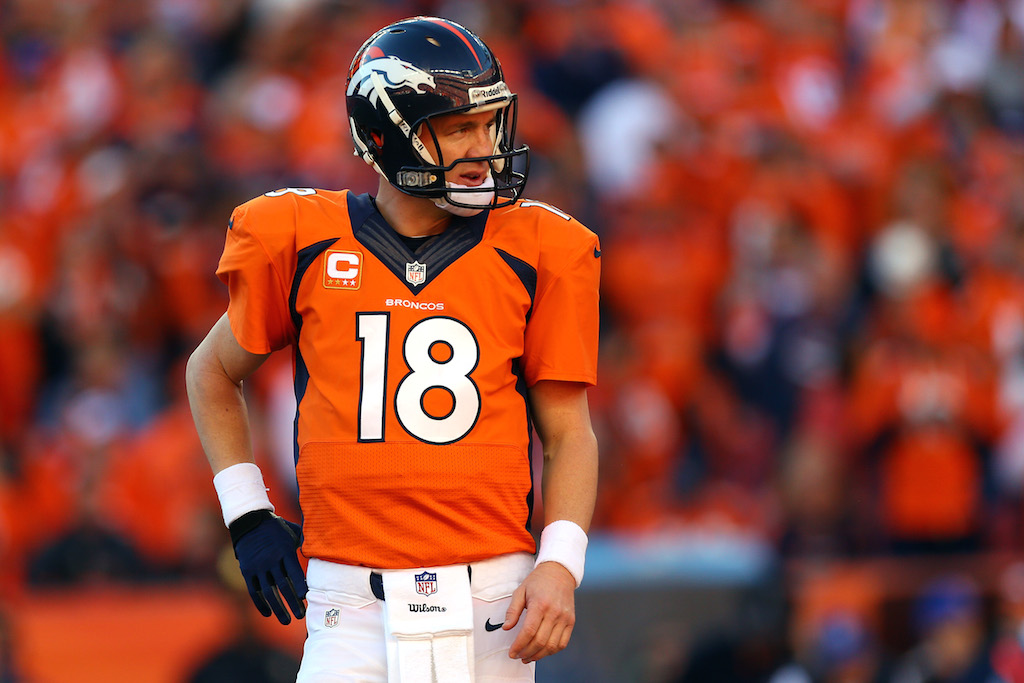 The 2015 season may not be Peyton Manning's last in the NFL, but with the way he's been performing, maybe it should be. Through the first eight games of the year, the future Hall of Famer has completed 62.3% of his passes, thrown just nine touchdowns, and is leading the NFL interceptions with 13.
Thanks to one of the best defenses the league has seen in years, the Denver Broncos have finished the first half of the season with a 7-1 record. Usually we'd say Manning's stellar play is a reason behind such an impressive mark. This time, however, we cannot. What is the world coming to?
9. Andrew Luck, quarterback, Indianapolis Colts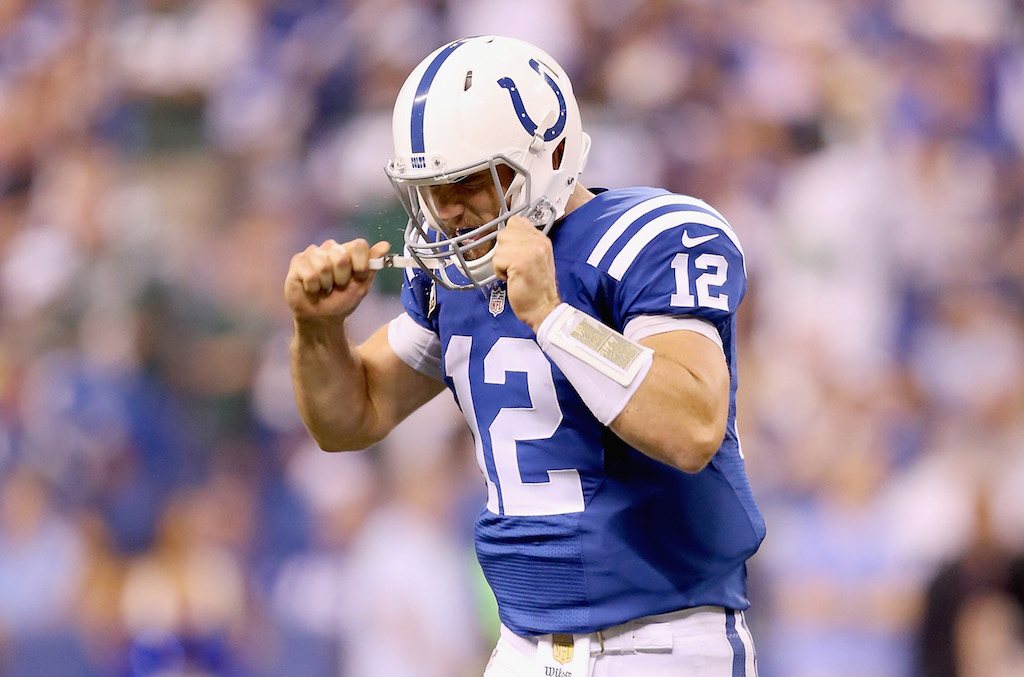 Andrew Luck was supposed to be in the running for league MVP this season. Barring a monumental turnaround, he may actually be heading for the worst season of his young career. You can blame injuries for part of his early-season woes, but certainly not the whole thing.
In the seven games Luck has been on the field, he's completed just 55.3% of his passes, amassed a quarterback rating of 74.9, and currently holds a 47.57 QBR. On top of that, he has 12 interceptions to go along with 1,881 passing yards and 15 touchdowns. Unfortunately, on account of his latest injuries, Luck will be forced out of the lineup for two to six weeks. However, once his body heals, perhaps he'll come back as the quarterback we're used to seeing. If not, the Indianapolis Colts will be in some serious trouble.
All statistics are courtesy of Pro-Football-Reference.com and ESPN.go.com.