NFL: 5 Players Who Just Earned a Huge Raise in Super Bowl 50
The Super Bowl is far and away the biggest stage in American professional sports. As a result, the big game is the one time in the National Football League season when an otherwise mediocre player can become a legend with a top-notch showing. Throughout the years, we have seen several players parlay a standout performance on Super Bowl Sunday into a massive payday during free agency. This year will be no different. With that being said, here is a look at five players whose Super Bowl 50 performances ensured that they will be signing lucrative contracts in the near future.
1. Von Miller, outside linebacker, Denver Broncos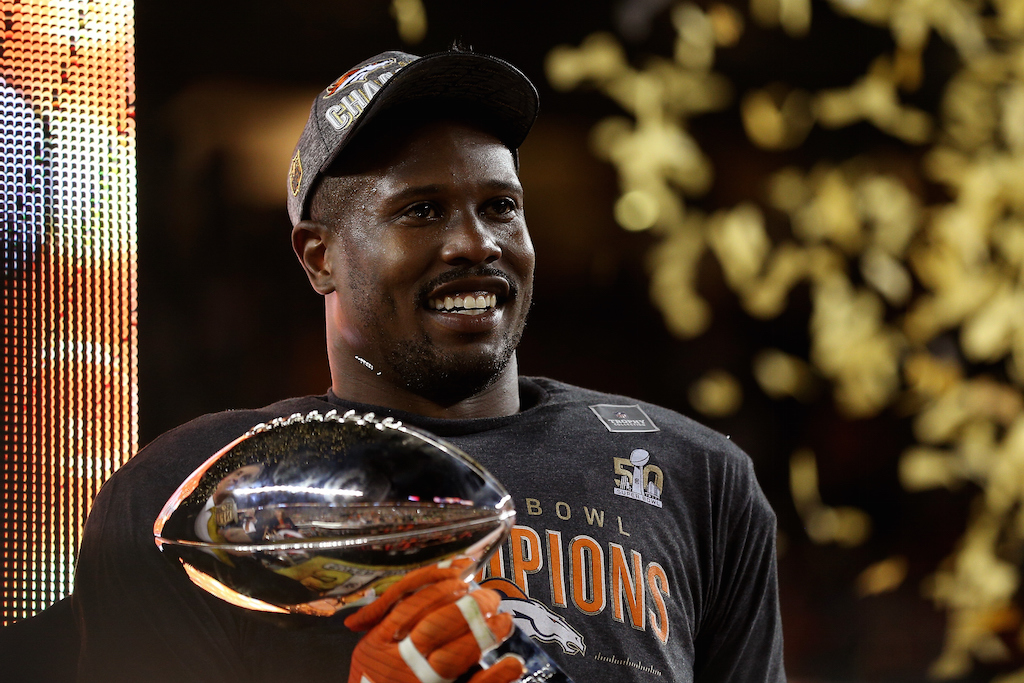 Status: Unrestricted free agent
This is an obvious one. Von Miller absolutely dominated the Panthers during Super Bowl 50, racking up 2.5 sacks and two forced fumbles en route to taking home MVP honors. That performance came on the heels of an equally dominant performance against the New England Patriots in the AFC Championship Game two weeks earlier.
Now, to be honest, Miller was in line for a massive payday regardless of his performance this postseason, but his role in the Broncos winning the third Lombardi Trophy in franchise history has him in line to become the highest-paid defensive player in NFL history. We fully expect Miller to land a contract in the six-year, $120 million range with well over $60 million in guaranteed money.
2. Malik Jackson, defensive end, Denver Broncos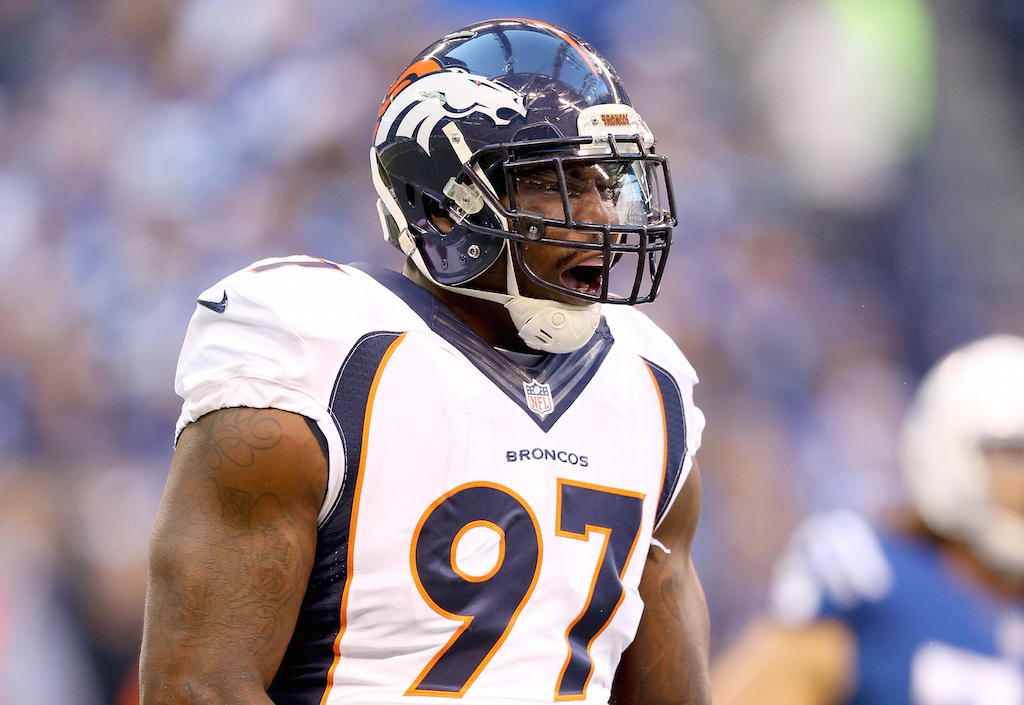 Status: Unrestricted free agent
Malik Jackson may be the best player you've never heard of. He entered the league as a fifth-round draft pick back in 2012, and needless to say, the 26-year-old defensive end has wildly exceeded expectations. He has developed into one of the premier 3-4 defensive ends in the league, and while he may not garner the same kind of publicity that his teammates Miller and DeMarcus Ware do, there is no doubting that Jackson is one of the main reasons why the Broncos had the No. 1 defense in the league in 2015.
In Super Bowl 50, Jackson scored the game's first touchdown after recovering a fumble caused by Miller in the Panthers' end zone; he recorded five total tackles and he had one tackle for loss in yet another dominating performance by Denver's defense. The Broncos have made it clear that they want Jackson, who is set to become an unrestricted free agent in a couple of weeks, back in 2016, but they may have a hard time finding the cap space to give the 6-foot-4, 284-pounder the type of contract he would land on the open market.
3. Kony Ealy, defensive end, Carolina Panthers
Status: Scheduled to become an unrestricted free agent in 2018
Kony Ealy is kind of the forgotten man on the Panthers' defense. For most of his career, Ealy has been overshadowed by the likes of Luke Kuechly, Josh Norman, Thomas Davis, Jared Allen, Star Lotulelei, and Kawann Short. All he did against the Broncos on Super Bowl Sunday was rack up three sacks, snag an interception, and rack up two tackles for loss. While Ealy may not be up for free agency this offseason, his performance in Super Bowl 50 will almost surely result in a highly-lucrative contract extension or free agent deal in the near future for the 24-year-old defensive end.
4. Josh Norman, cornerback, Carolina Panthers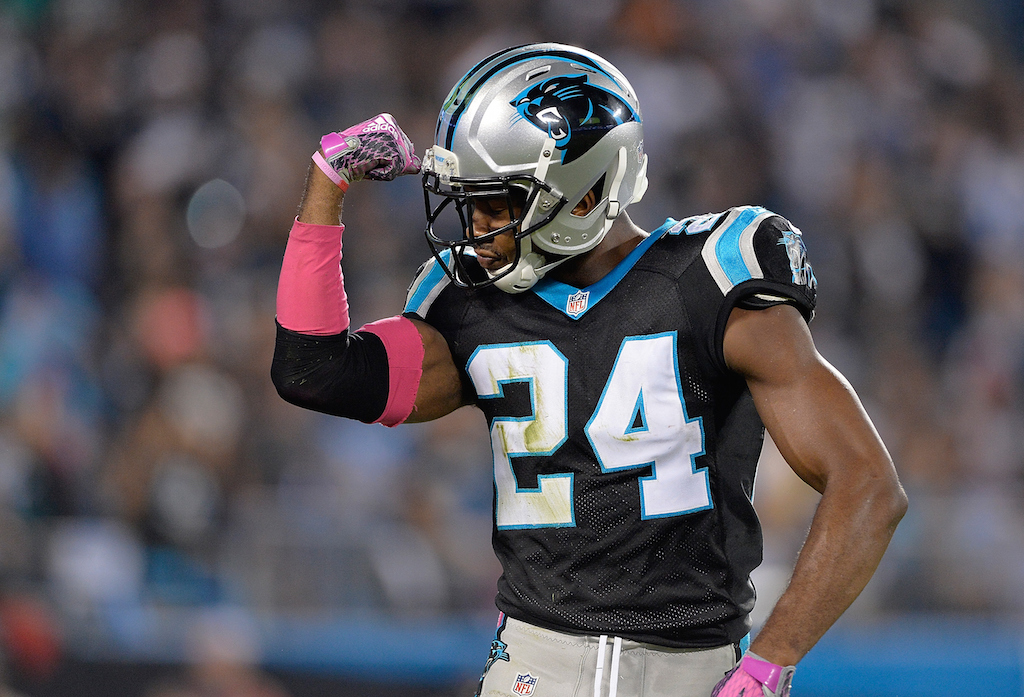 Status: Unrestricted free agent
Simply put, Josh Norman, who was a fifth-round draft pick in 2012, is going to get elite cornerback money (somewhere close to $14 million per season) this offseason. He emerged as a legitimate shut-down corner in 2015, and capped it off by holding All-Pro Broncos wide receiver Demaryius Thomas to one catch for eight yards in Super Bowl 50. We would be shocked if the Panthers let Norman leave town.
5. C.J. Anderson, running back, Denver Broncos
Status: Restricted free agent
C.J. Anderson may be forced to play out the 2016 season on a restricted free agent tender contract, but we wouldn't be surprised if Denver General Manager John Elway instead opts to sign him to a long-term contract extension after the former undrafted free agent ran for 90 yards and a touchdown on 23 carries in Super Bowl 50. While we don't believe Anderson's potential contract extension will pay him as if he's an elite running back, we do know that it would be a substantial increase in pay from his current deal that paid him the league minimum for the last three seasons.
Statistics courtesy of Pro-Football-Reference. Contract data courtesy of Spotrac.