NFL: 5 Players Who Will Probably Hold Out in 2016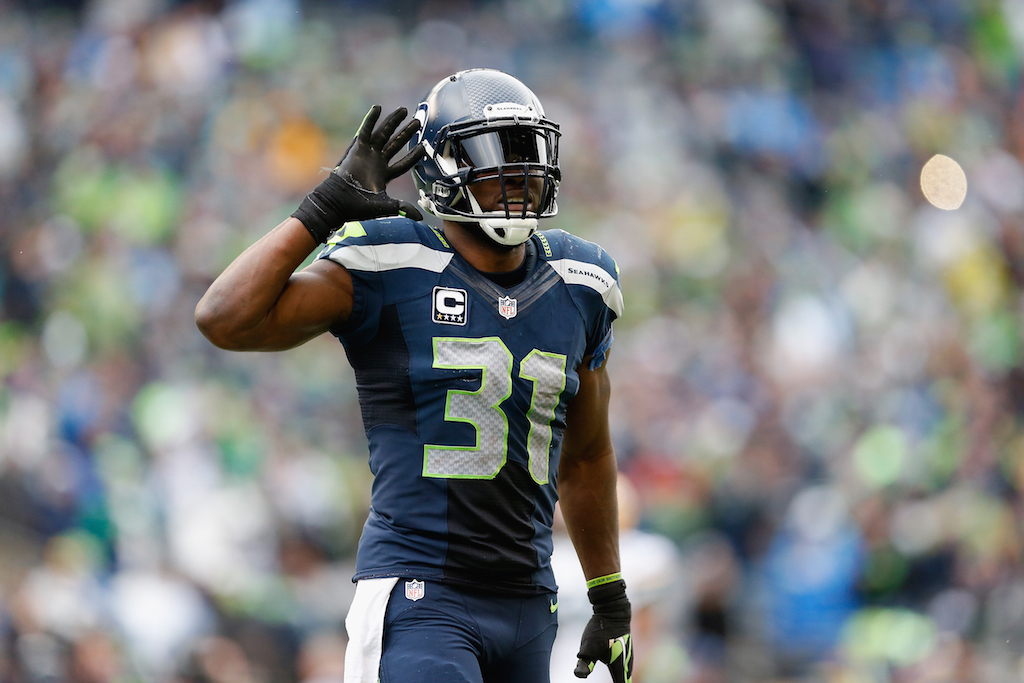 Every NFL offseason involves contract disputes and star players refraining from participating in training camp and other team activities. This past year we saw All-Pros, such as Denver Broncos wide receiver Demaryius Thomas, Dallas Cowboys wide receiver Dez Bryant, and Seattle Seahawks safety Kam Chancellor (pictured above), hold out and miss significant portions of their respective teams' offseason programs.
As it turns out, Thomas and Bryant both got massive contract extensions, while the Seahawks called Chancellor's bluff, and the 27-year-old returned to the team without a new deal (though we expect Chancellor to fight this battle again following the 2015 season). Before we go on, we must point out that both Thomas and Bryant had just completed their rookie contracts in 2014 and received the franchise tag for the 2015 season from their teams. Long story short, this means there was some incentive on the teams' parts to get those deals done.
For the players in Chancellor's boat, who are partially through previously signed contract extensions, there is only the hope that their teams will be fair and take care of their most valuable assets. These are the players we look at in this article. We excluded all players who are still playing on rookie contracts, as well as all players scheduled to hit free agency in a few months. With that being said, here is a look at five players who are currently destined to hold out in 2016.
*Note: Player grades and rankings courtesy of Pro Football Focus (PFF).
1. Antonio Brown, wide receiver, Pittsburgh Steelers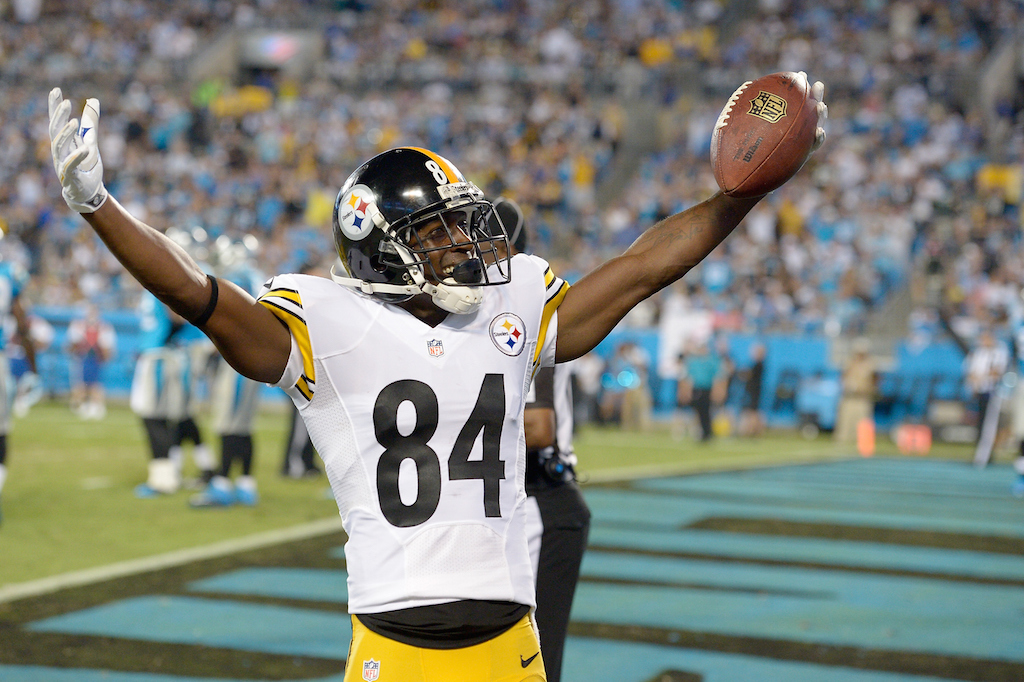 2015 Cash Earnings

: $3.0 million

2015 PFF Grade (Position Rank)

: 28.1 (first)

Scheduled 2016 Cash Earnings

: $6.25 million
Simply put, we strongly feel that Antonio Brown is the most underpaid player in the league who is not playing on a rookie contract. The 27-year-old Miami native has defied the odds throughout his entire football career and is now arguably the best wide receiver in the NFL. His current contract, which he signed back in 2012, is for $41.96 million over five years — a far cry from the mega-deals that fellow wide receivers, Thomas, Bryant, and Julio Jones, landed prior to the start of the 2015 season.
Brown will likely finish this season with well over 100 receptions and 1,500 receiving yards, posting his second-straight double-digit touchdown season. With that being the case, we would be shocked if the three-time Pro Bowler and his representatives don't approach the Steelers about reworking his contract at the end of the season. If the team balks at Brown's requests, expect to see the six-year veteran hold out next offseason.
2. Emmanuel Sanders, wide receiver, Denver Broncos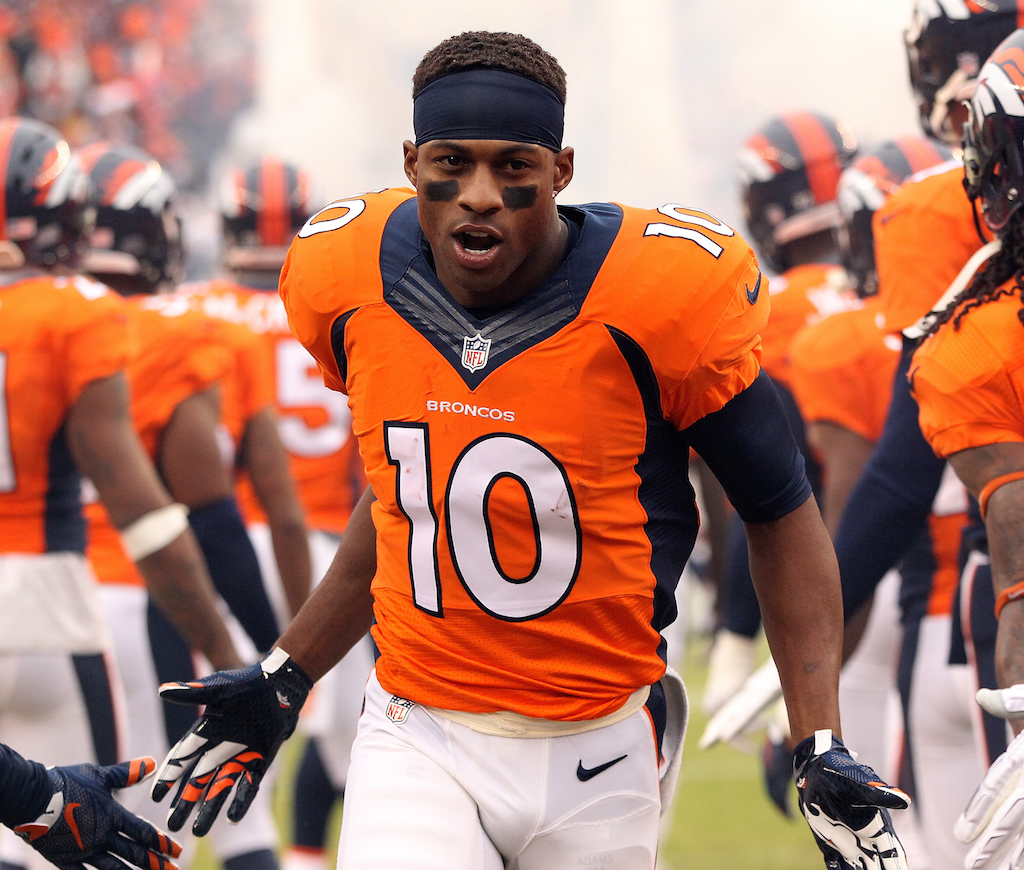 2015 Cash Earnings

: $4.85 million

2015 PFF Grade (Position Rank)

: 10.3 (14th)

Scheduled 2016 Cash Earnings

: $5.0 million
When Emmanuel Sanders signed his current three-year, $15 million contract with the Broncos back in 2014, nobody really expected the former SMU Mustang to emerge as one of the best wide receivers in the league — but that is exactly what he did. In fact, you could argue that Sanders has been a better player than his All-Pro teammate, Thomas, but that is a story for another day.
When it comes down to it, Sanders is playing at the level of a legitimate No. 1 NFL wideout and is being paid as if he's a low-end No. 2 or even a No. 3 wide receiver. All said, we are fairly confident that Sanders is a player who the Broncos want to keep in town. We believe his contract will be addressed this offseason. If not, expect to see him hold out.
3. Michael Bennett, defensive end, Seattle Seahawks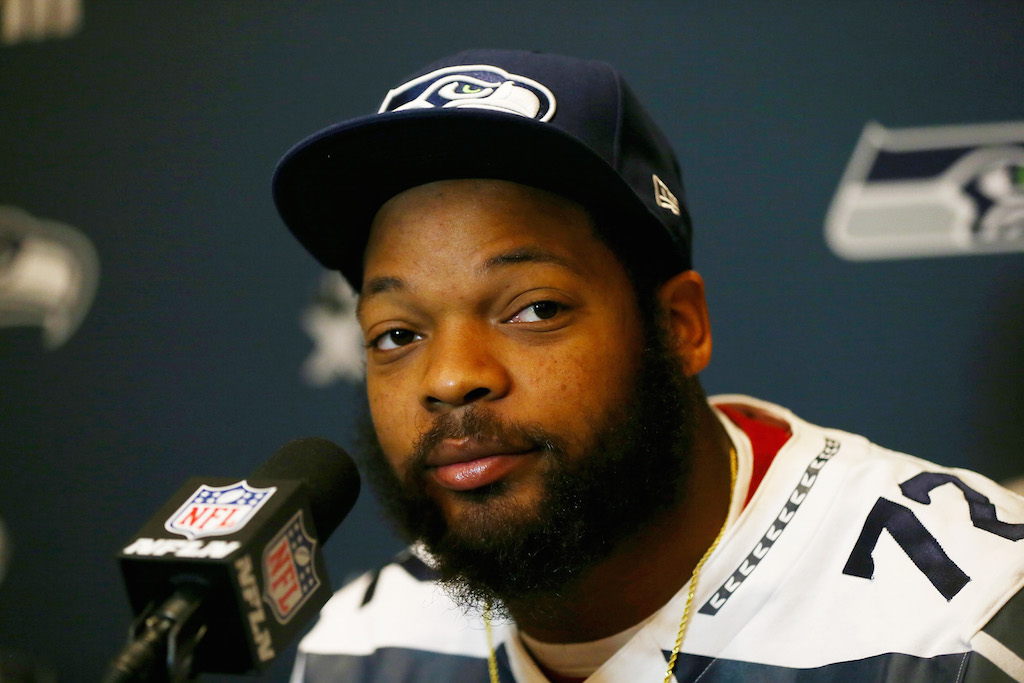 2015 Cash Earnings

: $6.0 million

2015 PFF Grade (Position Rank)

: 23.7 (fourth)

Scheduled 2016 Cash Earnings

: $5.0 million
With everything that transpired last offseason, we would be shocked if Michael Bennett does not hold out for a new contract in 2016. He is easily one of the best all-around 4-3 defensive ends in the league, and at the end of the 2015 season, he will have played out two years of the four-year, $28.5 million contract extension he signed with the Seahawks back in March 2014. Given the fact that he plays one of the highest-paid positions in the league, there is no question that Bennett will set his sights on a more lucrative contract this coming offseason.
4. Malcolm Jenkins, safety, Philadelphia Eagles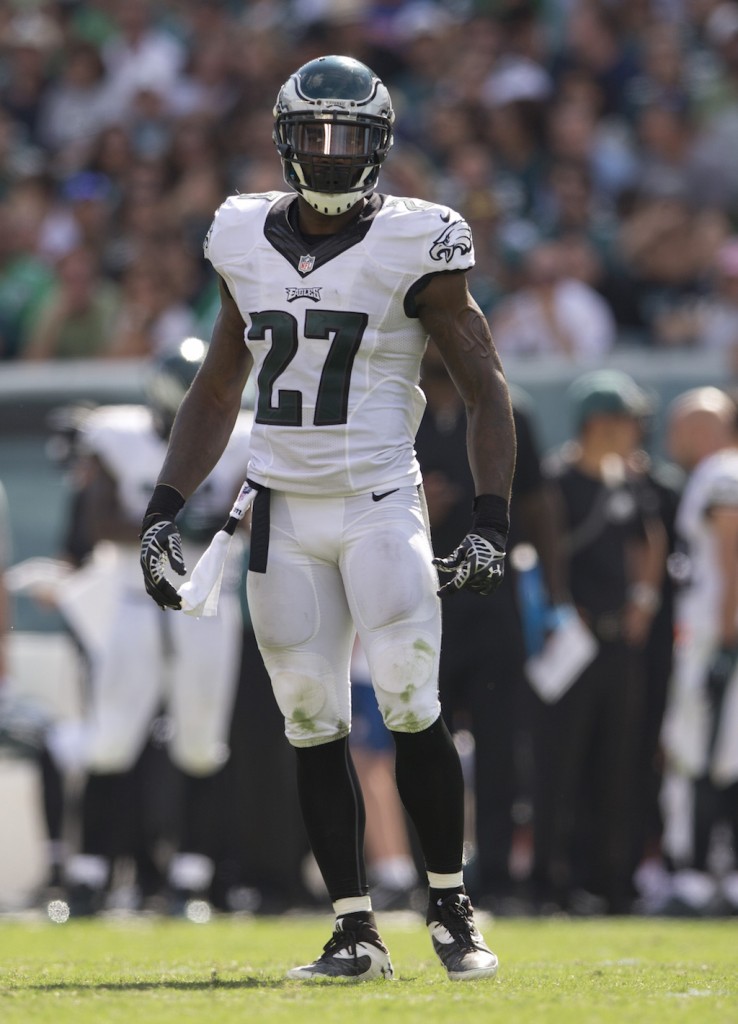 2015 Cash Earnings

: $4.0 million

2015 PFF Grade (Position Rank)

: 16.1 (second)

Scheduled 2016 Cash Earnings

: $5.5 million
Malcolm Jenkins is one of the few bright spots during a massively disappointing 2015 season for the Eagles. According to PFF, he is the second-best safety in the league, behind Reshad Jones of the Miami Dolphins, making Jenkins' three-year, $15.5 million contract an absolute bargain for Philadelphia.
Given that his deal has only one year and a maximum value of $5.5 million remaining on it beyond 2015, we anticipate a contract dispute between Jenkins and head coach/general manager Chip Kelly this offseason. And if history is an accurate indicator of what is to come, Kelly may opt to cut ties or trade Jenkins if the safety is truly unhappy with his current deal.
5. Andrew Whitworth, offensive tackle, Cincinnati Bengals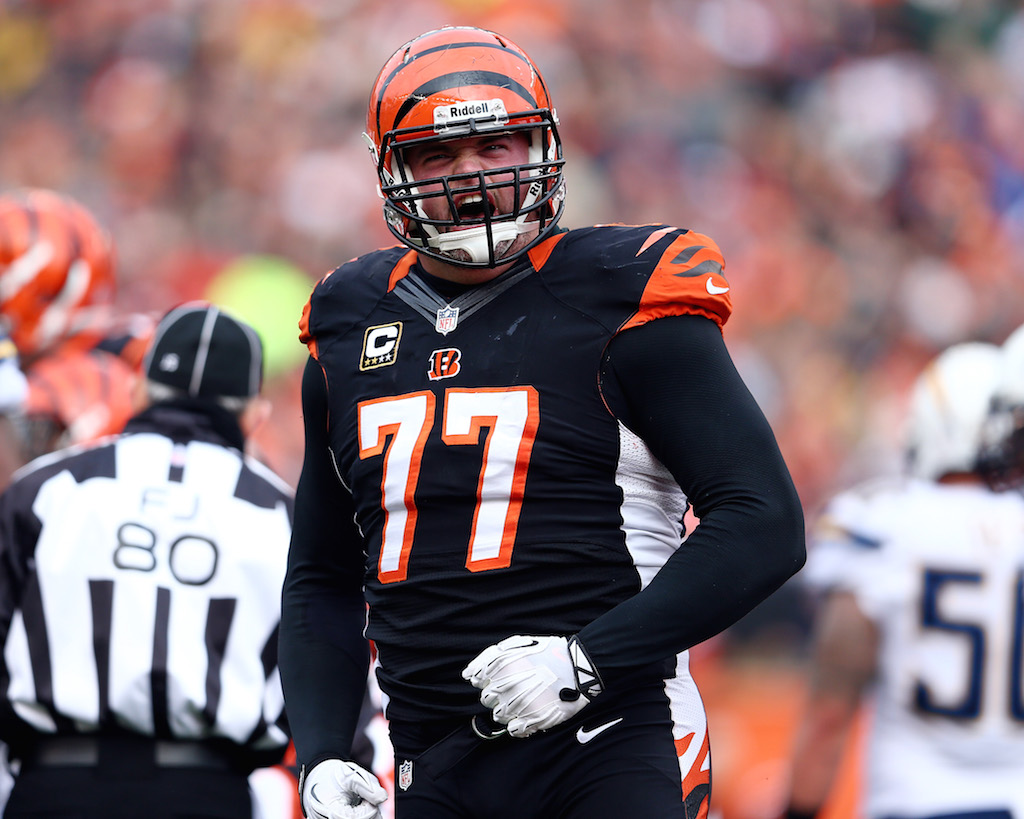 2015 Cash Earnings

: $7.2 million

2015 PFF Grade (Position Rank)

: 25.2 (third)

Scheduled 2016 Cash Earnings

: $7.0 million
For casual football fans, Andrew Whitworth is probably the best player you have never heard of. The 33-year-old left tackle has flown under the radar for most of his career mainly because he plays on the offensive line for a team located in a city that lacks a major media market. Since 2009, PFF has consistently graded him as one of the game's best offensive tackles every year, and there is no doubt that his play is a big reason why the Bengals have a chance at landing the No. 1 seed in the 2015 AFC Playoffs.
His current contract runs through the 2016 season, and while his 2015 and 2016 projected cash earnings are substantial, they are not in line with the going rate for an elite left tackle in the NFL. We have our doubts about Whitworth being the type of guy who would holdout during a contract dispute, but it would not surprise us if the Bengals refuse to rework his contract.
All statistics courtesy of Pro-Football-Reference. Contract data courtesy of Spotrac.