NFL: 5 Players Who Have the Most to Prove in 2015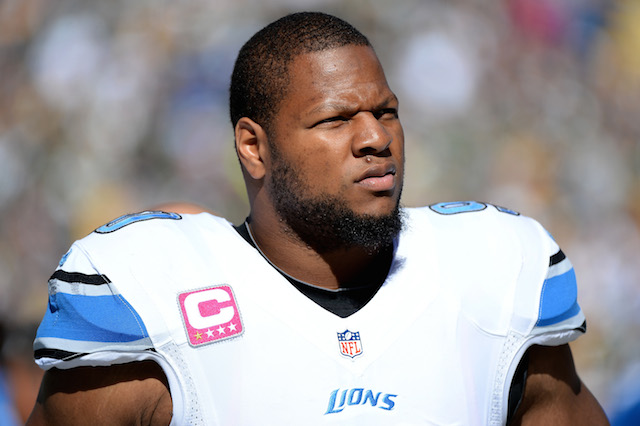 Every  offseason, there are several players who emerge that will be playing with a lot to prove once the next NFL season kicks off. Some players will be out to prove that they are worthy of the massive contracts they just signed, some players will be out to prove that they are fully recovered from a serious injury, some players will be out to prove their former team was wrong for letting them go, and some players will be out to back up guarantees or offseason trash talk. Their reasons almost always vary, but the goal of players who play with something to prove remains the same: to be one of the best football players in the world.
There will be a handful of players out to prove that they are worthy of their big offseason paydays. These players include Miami Dolphins defensive tackle Ndamukong Suh, New York Jets cornerback Darrelle Revis, Jacksonville Jaguard tight end Julius Thomas, and Kansas City Chiefs wide receiver Jeremy Maclin. All four players have proven to be All-Pro or Pro Bowl caliber players, but that won't mean much if they allow themselves to get complacent after landing their massive contracts. We chose not to include Suh, Revis, Thomas, or Maclin in our list for the simple fact that they were obvious choices. The list we came up with features two running backs, two quarterbacks, and a cornerback. Without further ado, here is a look at the top five NFL players with the most to prove in 2015.
1.  Geno Smith, quarterback, New York Jets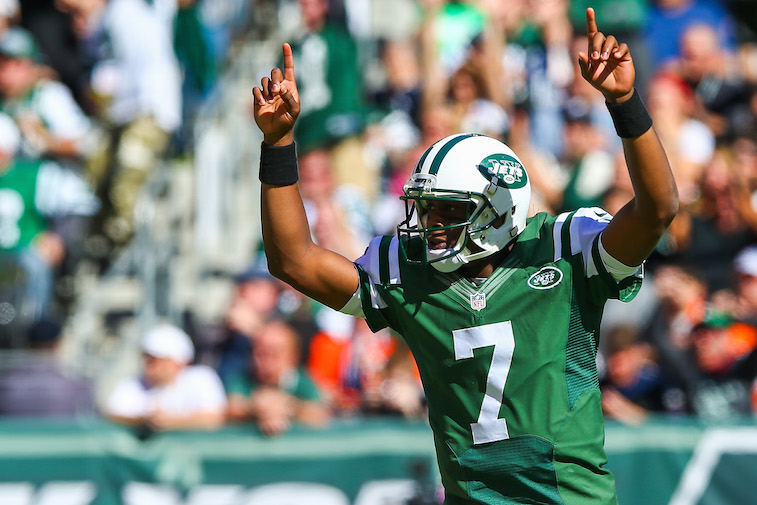 The Jets did practically everything they possibly could have done this offseason to set Smith up for success in 2015. The 24-year-old quarterback now has one of the best groups of pass-catchers in the league at his disposal with Brandon Marshall, Eric Decker, and Devin Smith at wide receiver and 2014 second round pick Jace Amaro at tight end. Additionally, the Jets should have a vastly improved group of running backs this season after signing Stevan Ridley and trading for Zac Stacy. After the flurry of moves the Jets made this offseason, it's safe to say that 2015 is a make or break year for Geno Smith if he wants to be a starting quarterback in the NFL — and we're not sure starting the season with a broken jaw is exactly a good omen.
2.  Adrian Peterson, running back, Minnesota Vikings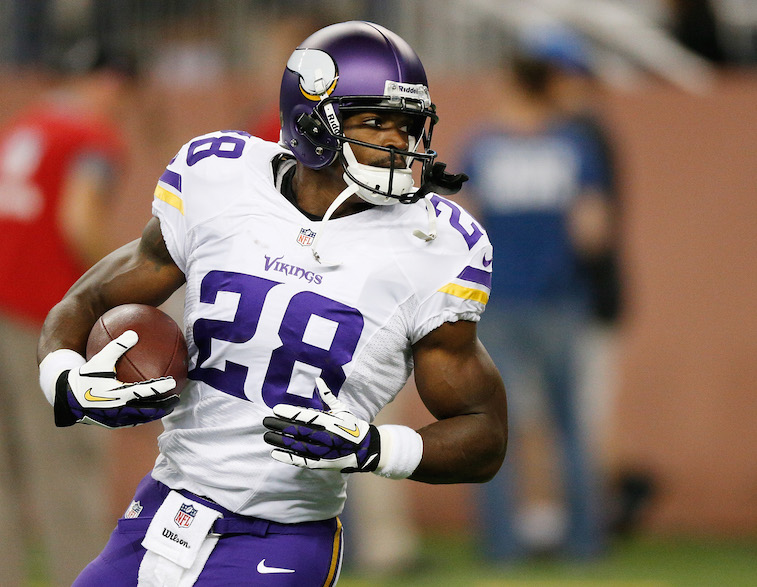 With all of the talk this offseason regarding Peterson's future with the Vikings and his desire to be traded, most of the NFL world has forgotten that Peterson is now a 30-year-old running back who missed all but one game during the 2014 season. All signs point toward Peterson playing for the Vikings in 2015, and if the 2012 NFL MVP still wants to be traded after the season, he will need to prove he can still perform at a Pro Bowl caliber level. If not, Peterson will likely fade into obscurity and be forced to finish his career in Minnesota.
3.  LeSean McCoy, running back, Buffalo Bills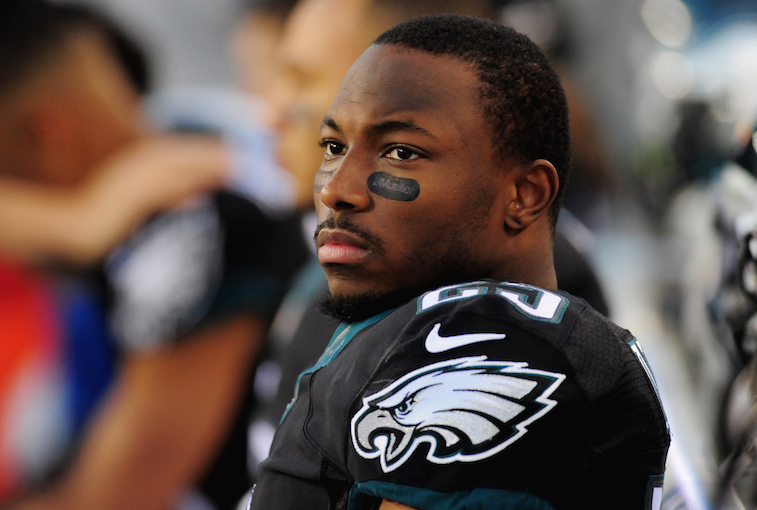 McCoy has spent his offseason doing two things: training for the 2015 season, and bashing Chip Kelly, his former coach with the Philadelphia Eagles. As a refresher, Kelly shipped McCoy to the Buffalo Bills in exchange for linebacker Kiko Alonso, which was a major blow to the 26-year-old running back's ego. McCoy will need to have a Pro Bowl caliber season for Buffalo in 2015, or his offseason full of controversial comments will make the two-time All-Pro back look incredibly foolish. On top of that, the Bills quickly signed McCoy to a hefty contract extension after the trade, which only adds to the pressure McCoy is facing to perform at a high level in 2015.
4.  Byron Maxwell, cornerback, Philadelphia Eagles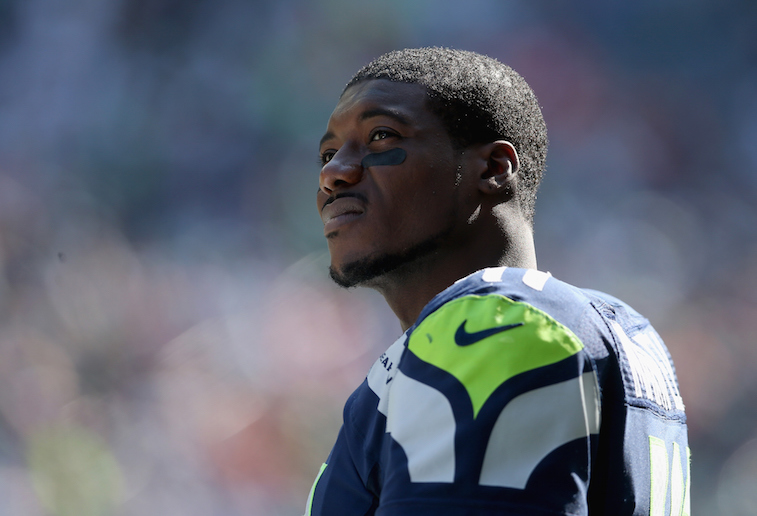 The Eagles paid shutdown cornerback money for Maxwell, who has only 17 starts in four NFL seasons. The 2014 season was his first season as a full-time starter, and the 27-year-old graded out as the 45th-best cornerback in the league according to Pro Football Focus. To be fair, Maxwell has flashed signs of being a Pro Bowl caliber player in the NFL, which is exactly the type of player he'll need to be for him to justify the contract the Eagles gave him.
5.  Peyton Manning, quarterback, Denver Broncos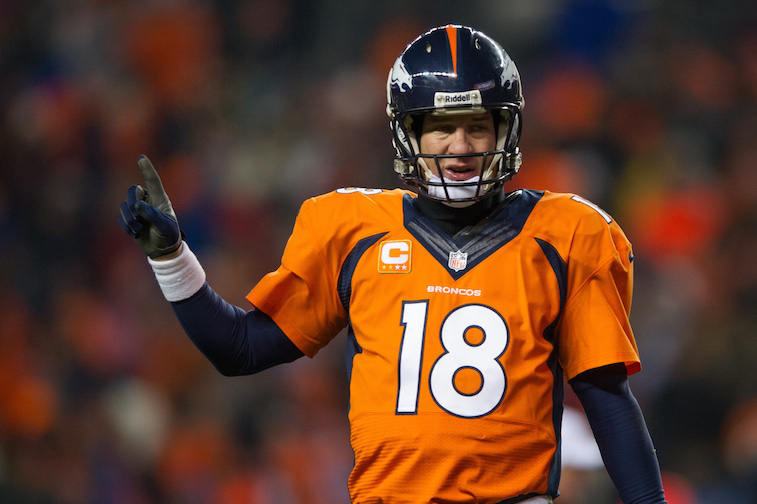 For most of the first half of the 2014 season, it looked like Manning was well on his way to winning his second-straight NFL MVP award. By the end of the year, his play made it seem like Father Time had gotten best of the record-breaking quarterback. As it turns out, Manning was battling more than one nagging injury and was playing for a coaching staff that had mentally checked out sometime during the second half of the regular season. Regardless, the Broncos still asked Manning to take a $4 million paycut. In 2015, the five-time NFL MVP will be out to prove that he is still an elite quarterback and that he has enough gas left in the tank to lead the Broncos on at least one more Super Bowl run.