NFL: 5 Players You Don't Want In Your Fantasy Lineup in Week 1
Having a successful fantasy football season requires more than just drafting a strong team. If you really want to win your league, you'll need to be active on the waiver wire, maybe make a trade or two, and most importantly, you will need to make smart decisions about who to start and who to sit on a weekly basis. Over the last few days, we have given you five players at each position who have favorable matchups this week. In this article, we are going to take a look at five players, regardless of position, that you don't want in your Week 1 starting fantasy lineup. Our analysis is based on the strengths of the opposing defense each player will be facing. Here's a look at what we came up with.
1.  Joe Flacco, quarterback, Baltimore Ravens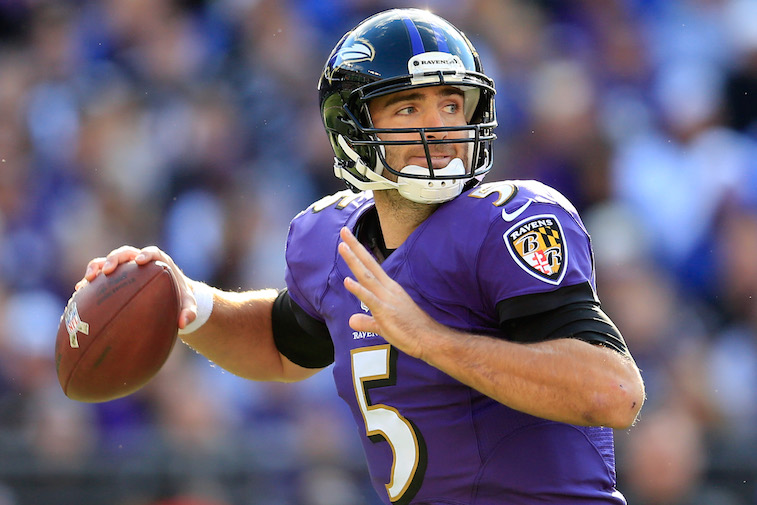 Flacco and the Ravens will be traveling to the Mile High City to take on the Denver Broncos in a Week 1 matchup of two teams that we will likely see in the AFC Playoffs at the end of the season. When it comes to fantasy potential for the entire 2015 season, Flacco projects as a top-10 quarterback. However, we believe this week will be one of Flacco's lowest-scoring fantasy games of the season. The Broncos have what we believe to be the best pass-rush duo in the league in outside linebackers Von Miller and DeMarcus Ware, as well as one of the NFL's premier cornerback duos in Chris Harris Jr. and Aqib Talib. Furthermore, if the Ravens are going to find success against the Denver defense, it will likely be on the ground between the tackles. Expect to see the Broncos finish the game with multiple sacks, several quarterback hurries, and force Flacco into more than one turnover.
2.  Frank Gore, running back, Indianapolis Colts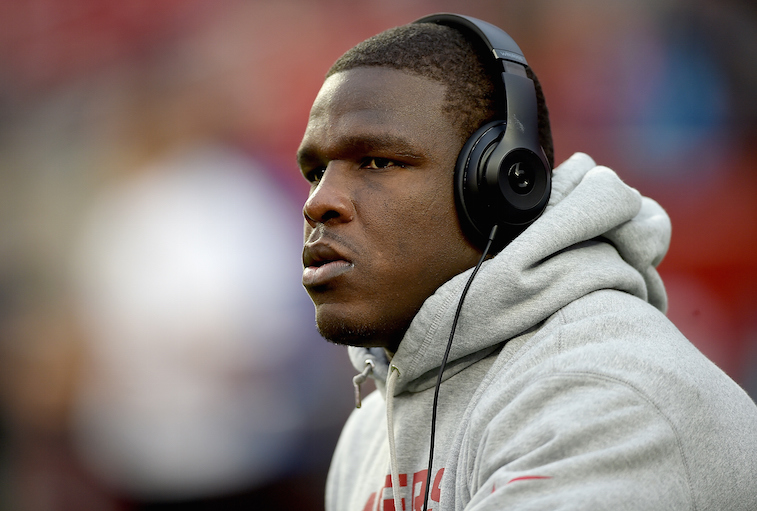 The Colts signed Frank Gore this offseason to help answer their questions at the running back position. Unfortunately for the Indianapolis offense, the 32-year-old back likely won't make a significant impact in Week 1. The Colts will be traveling up to Buffalo, New York for a game with the Bills, who have one of the best overall defenses in the league. More specifically, the Bills have arguably the best front seven in the league, which will make it incredibly difficult for Gore to be effective in this game. We're not saying he will be a bust in Indianapolis, but Gore will likely have very little impact on the Colts' offense in Week 1.
3.  Alfred Morris, running back, Washington Redskins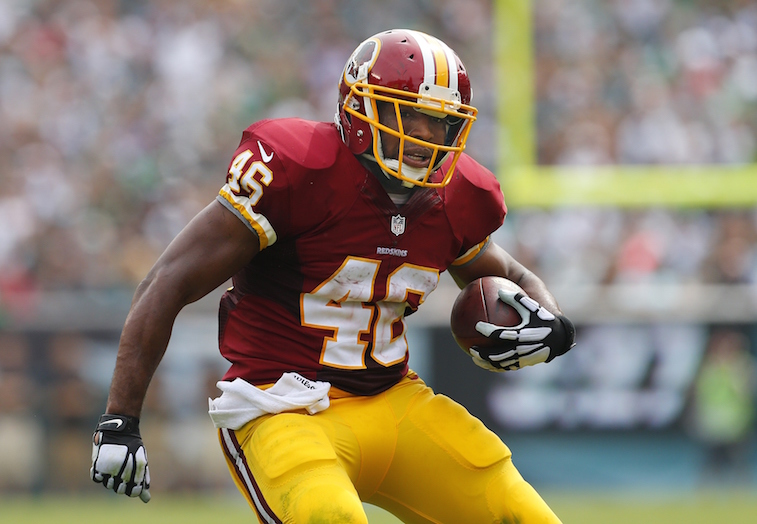 Morris and the Redskins will be hosting the Miami Dolphins in a matchup of teams looking to turn things around in 2015. The Redskins are going to have their work cut out for them to get things going offensively in this game, as the Dolphins have one of the better overall defenses in the league. To elaborate, Washington has a below average offensive line, and the Dolphins have arguably the best defensive line in the league. That fact alone has us extremely wary about Morris' fantasy potential in Week 1.
4.  Tre Mason, running back, St. Louis Rams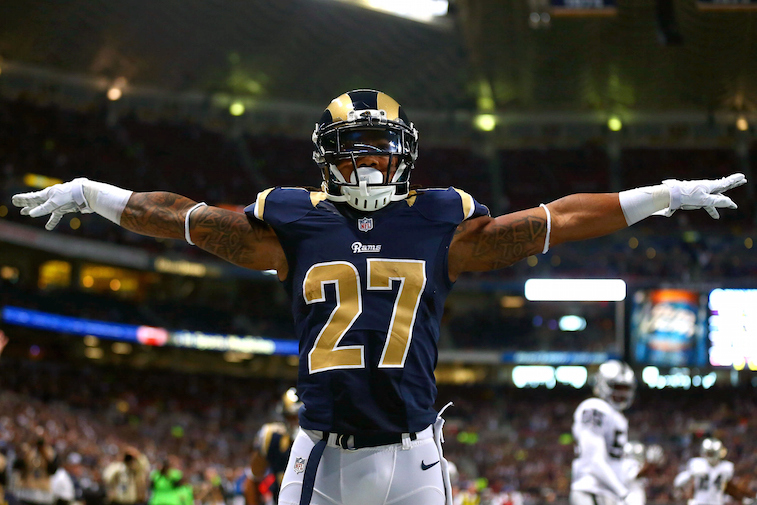 Mason and the Rams will be hosting the defending NFC Champion Seattle Seahawks in Week 1. And in case you've missed it, the Seahawks' recent run of success has been almost entirely due to their historically dominant defense. Kam Chancellor may be out of the Seahawks' lineup, but the Rams are still going to find it to be extremely hard to run the ball this week. In fact, we would be shocked if Mason finishes the game with anything more than 75 rushing yards.
5.  Steve Smith Sr., wide receiver, Baltimore Ravens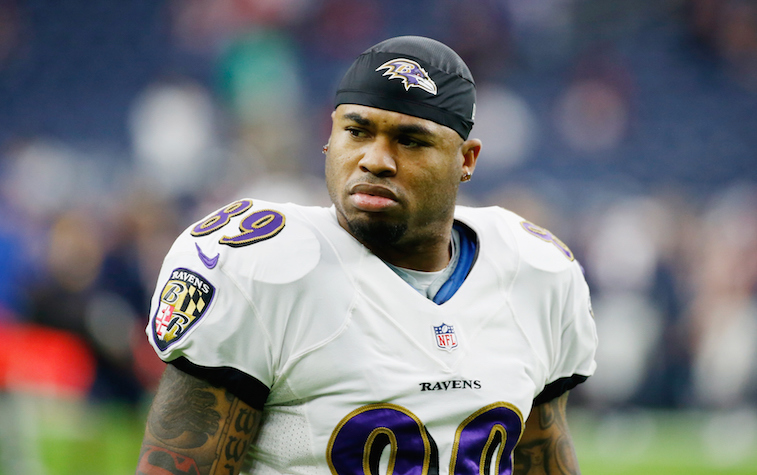 Smith, much like his quarterback Joe Flacco, is going to have a difficult time producing solid fantasy numbers in Week 1. He will have the unenviable task of going against Chris Harris Jr. and/or Aqib Talib on every play, and the Broncos' lethal pass rush will likely eliminate deep passes from the Ravens' playbook altogether. We still believe that Smith will shine at times this season, but it won't happen during Week 1.
Additional Resources:
All statistics courtesy of Pro-Football-Reference.