NFL: 5 Potential Future Landing Spots for Matthew Stafford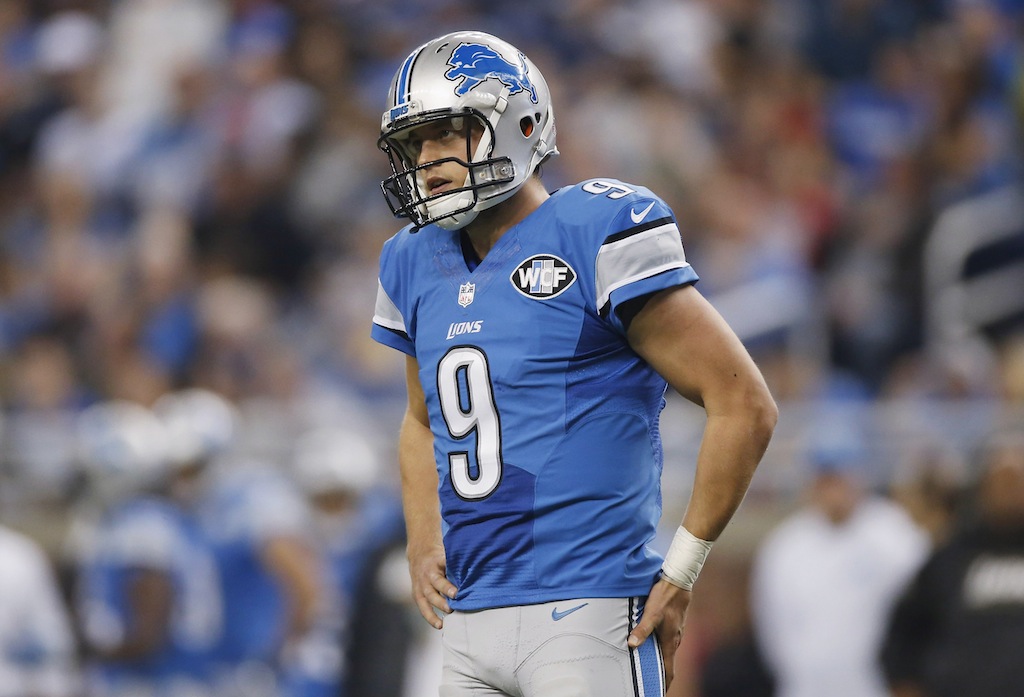 The Detroit Lions are shaking things up. And not everyone will be safe. That much was clear when Lions owner Martha Ford announced the firing of team president Tom Lewand and general manager Martin Mayhew.
Said Ford during a 1 minute, 53 second statement in December: "We are very disappointed with the results of the season so far. And believe a change in leadership was necessary."
With the Lions holding a 1-7 record and sitting in fourth place in the NFC North, the time had clearly come to make some moves. And while it's not uncommon to see a shakeup in the front office or on the coaching staff, there seems to be the belief that it won't stop there.
NFL Media Insider Ian Rapoport reported that he was told quarterback Matthew Stafford's future in Detroit is "very much in doubt." Of course, it didn't stop there. Rapoport continued:
"There's a lot going on with Matthew Stafford now … he was benched earlier in the year which, for a franchise quarterback, never happens," Rapaport said. "I'm also told that Joe Lombardi, the former offensive coordinator, was frustrated that he couldn't put enough on Stafford's plate, did not think he was able to handle it, was not taking as much control of the offense as the coaching staff wanted.

"In fact, new offensive coordinator Jim Bob Cooter actually had to simplify things for Stafford. All of which, in part, leads to the conclusion that Stafford's days in Detroit are very much numbered."
We're in no position to say whether Stafford will be a part of the Detroit Lions' plans for the future. However, considering he does have a Pro Bowl appearance under his belt, we can't help but discuss the possibility of him suiting up for a new team next season. Therefore, since it's always fun to speculate, here's a look at five potential landing spots for Matthew Stafford in 2016.
1. Houston Texans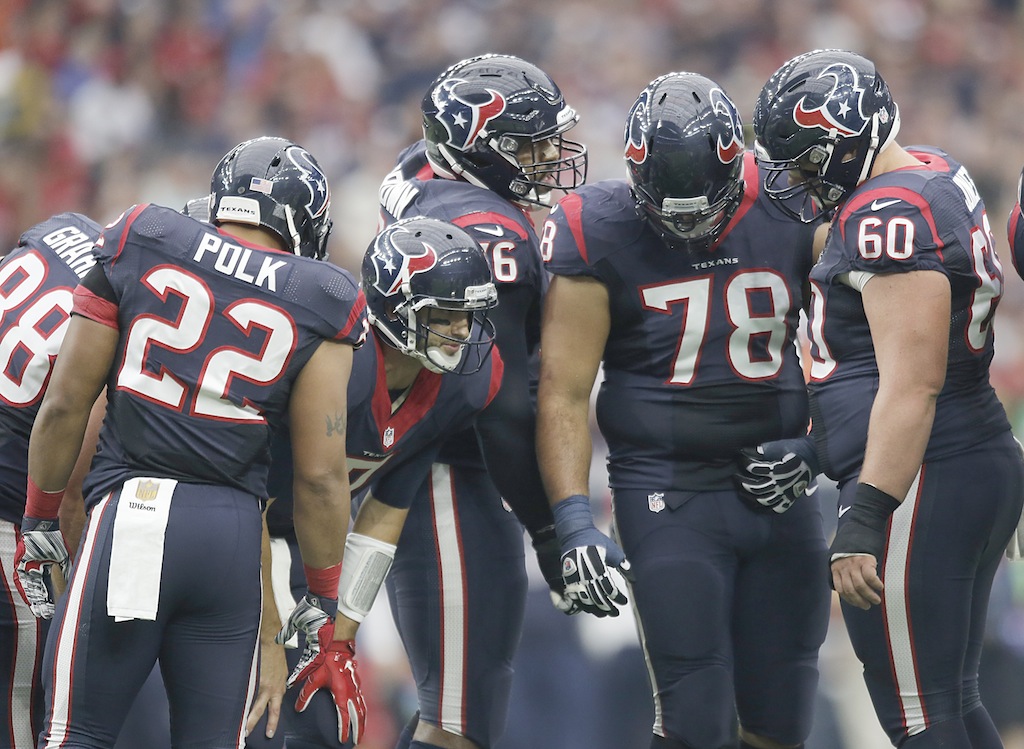 At 3-5, believe it or not, the Houston Texans currently find themselves tied with the Indianapolis Colts at the top of the AFC South standings. On top of that, quarterback Brian Hoyer has quietly put together a pretty solid season thus far. In the six games he's seen the field, the Texans QB has completed 60% of his passes for 1,581 yards, 13 touchdowns, and just three interceptions. However, despite his mild success in 2015, we're not completely convinced he's the Texans' answer at the quarterback position. If he can finish out strong the rest of the season, perhaps Houston won't be in the market for a new QB next season. If not, we're sure coach Bill O'Brien would love the opportunity to see what he could do with a quarterback like Stafford.
2. Washington Redskins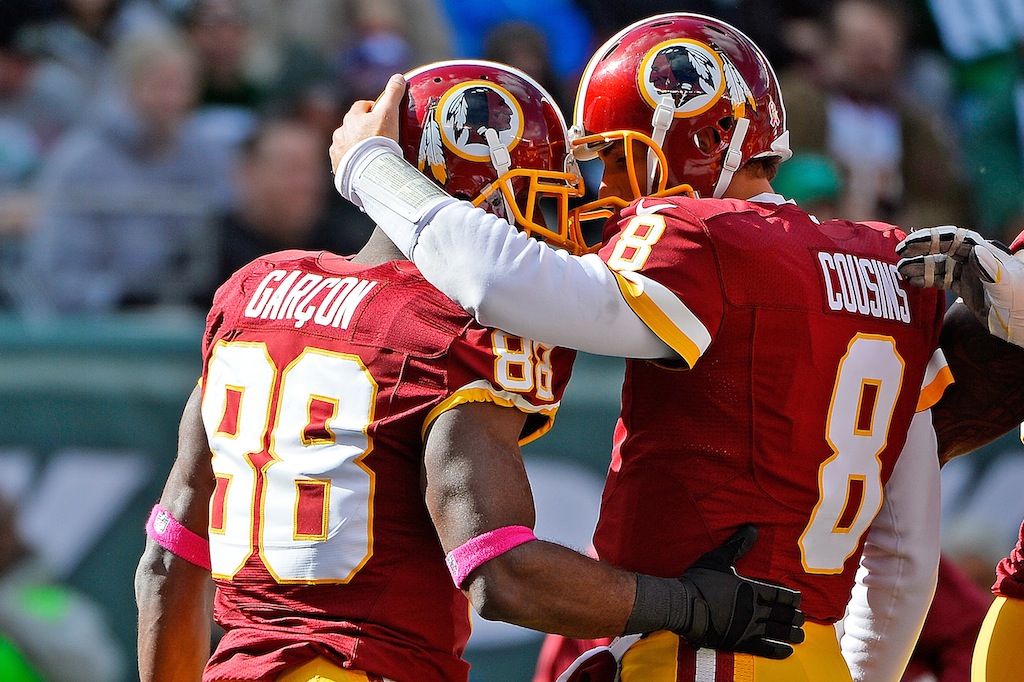 One things for certain, Robert Griffin III will not be the Washington Redskins starting quarterback in 2016. That ship has officially sailed, which leads us to this year's starter Kirk Cousins. While he has managed to produce magic at times, Cousins has struggled more often than not in 2015. And yet, despite his inconsistent play (and that's putting it nicely), head coach Jay Gruden continues to back No. 8. But let's be serious, prior to the start of the season Gruden did the same thing with RGIII. And look how that turned out. The fact that Cousins went on to throw eight interceptions in seven games and has a quarterback rating of 85.1. If Gruden gets the opportunity to upgrade at the quarterback position with a player like Stafford, we suspect he'll take it.
3. Cleveland Browns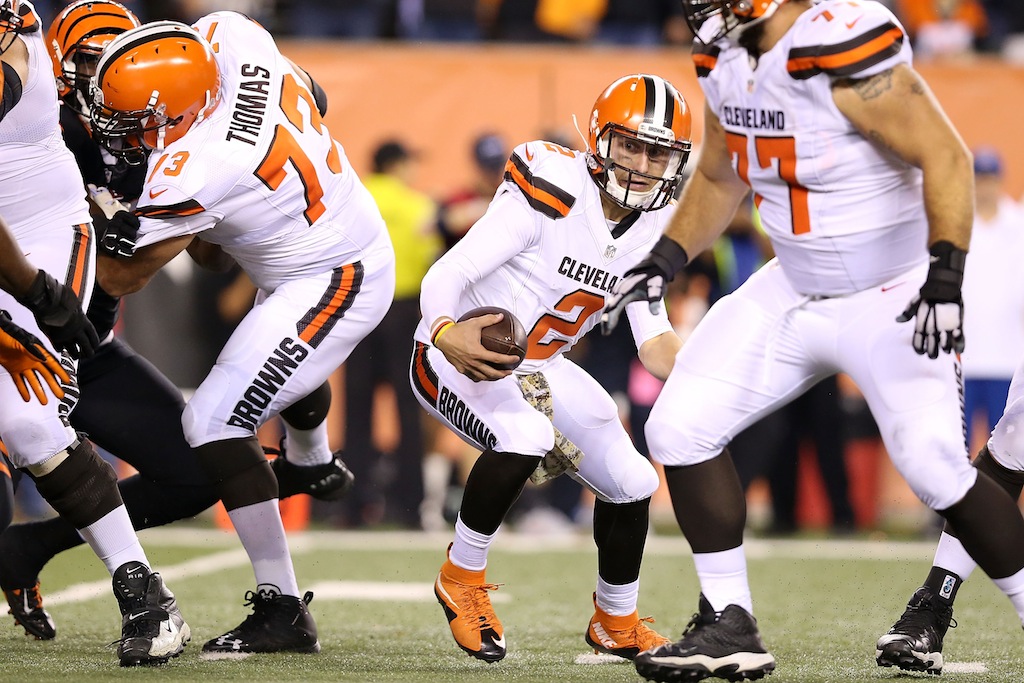 We would love to see the Cleveland Browns give Johnny Manizel the opportunity to remain the team's starting quarterback., if only to watch the trainwreck. Even if coach Mike Pettine gave him another shot in 2016, there's no guarantee Manziel would do enough to win himself the job. On the flip side, while Josh McCown has done admirably as the team's starting quarterback, including a 457-yard performance against the Baltimore Ravens, he is 36 years old. Not exactly a spring chicken. Given these limited options, we think the Browns could easily carve out a place for  Matthew Stafford in Cleveland.
4. New York Jets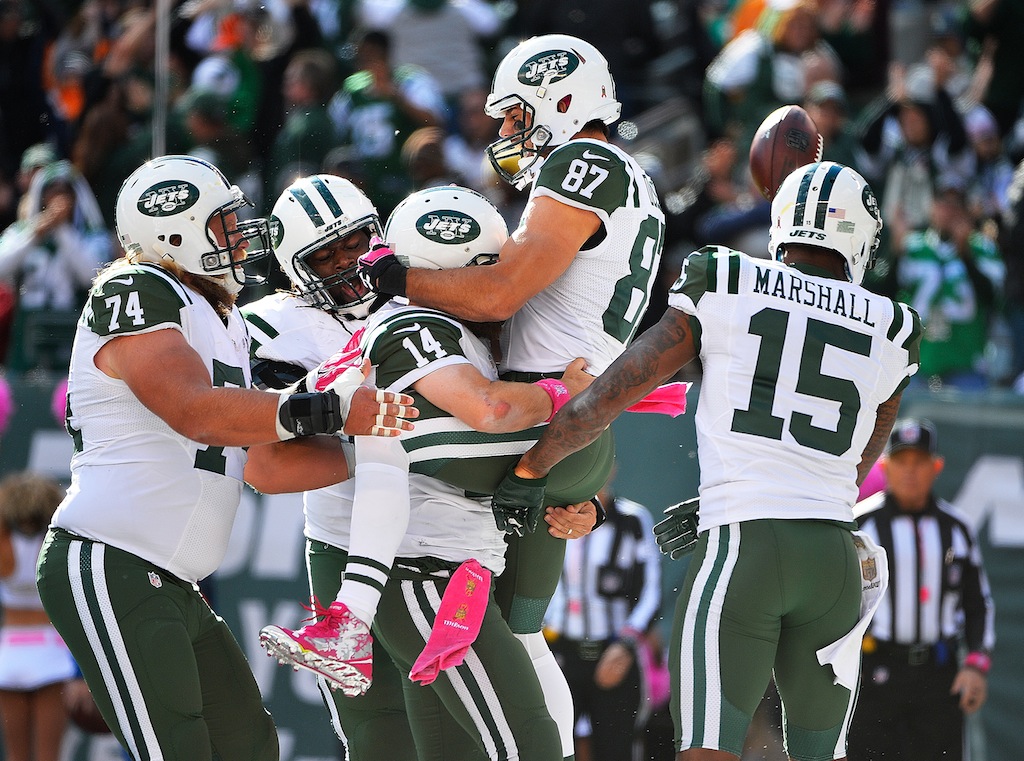 We've enjoyed watching journeyman Ryan Fitzpatrick quarterback the New York Jets and bring some consistency to an oftentimes floundering offense, but we don't see him as the long-term solution at the position. First-year head coach Todd Bowles already has himself some quality pieces to work with. The Jets' defensive line is young, hungry, and only going to get better. New York also has a legit receiving corp in Brandon Marshall, Eric Decker, and Devin Smith (he'll get there, trust us). All that's missing is a quality quarterback to tie it all together. There's no reason to think Matthew Stafford can't be that guy.
5. Denver Broncos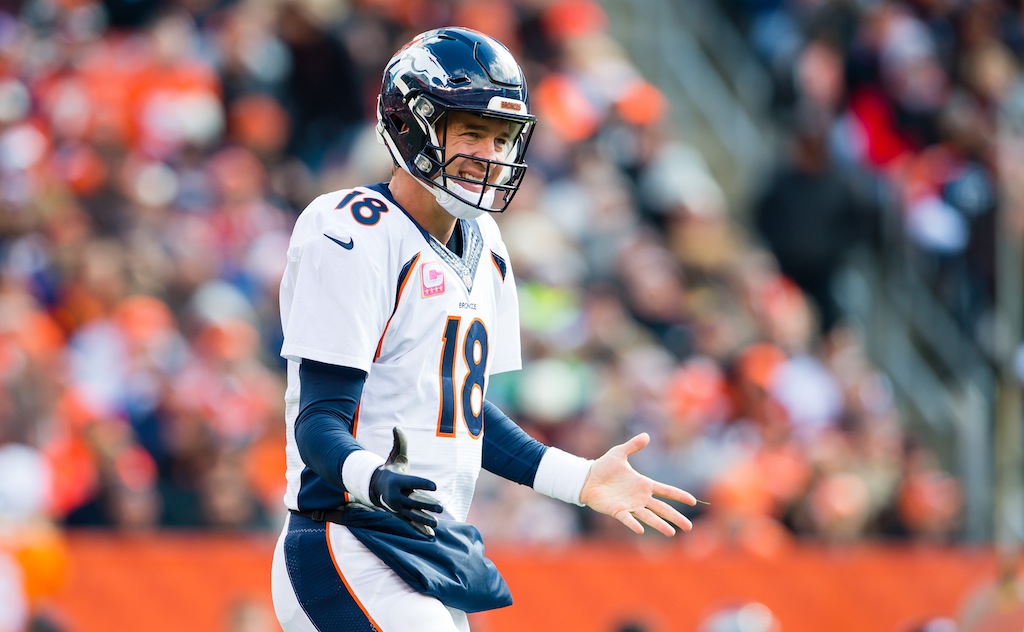 Every list needs a wild card. This is ours.
The Broncos  have the nastiest defense in the NFL and look like a legitimate Super Bowl contender. However, if this group does end up hoisting the Lombardi Trophy at the end of the season, it won't be because of the outstanding play of quarterback Peyton Manning.
By the looks of it, age and injuries have finally seemed to catch up to one of the greatest QBs of his generation. Through seven games, Manning has thrown just seven touchdown passes to go along with 11 interceptions. This is not the guy we're used to seeing. Perhaps we never will again.
The idea of Matthew Stafford going to the Denver Broncos is predicated on the notion that the great Peyton Manning calls it a career at the end of 2015. If he decides to give it a go next season, we don't see Stafford as a Bronco. However, if Manning concludes that the time is right to ride off into the sunset, we think John Elway would love to see what Denver can do with a guy like Stafford. After all, we know how much he loves quarterbacks with a rocket arm.
All statistics are courtesy of Pro-Football-Reference.com and ESPN.go.com.