NFL: 4 Potential Landing Spots for Johnny Manziel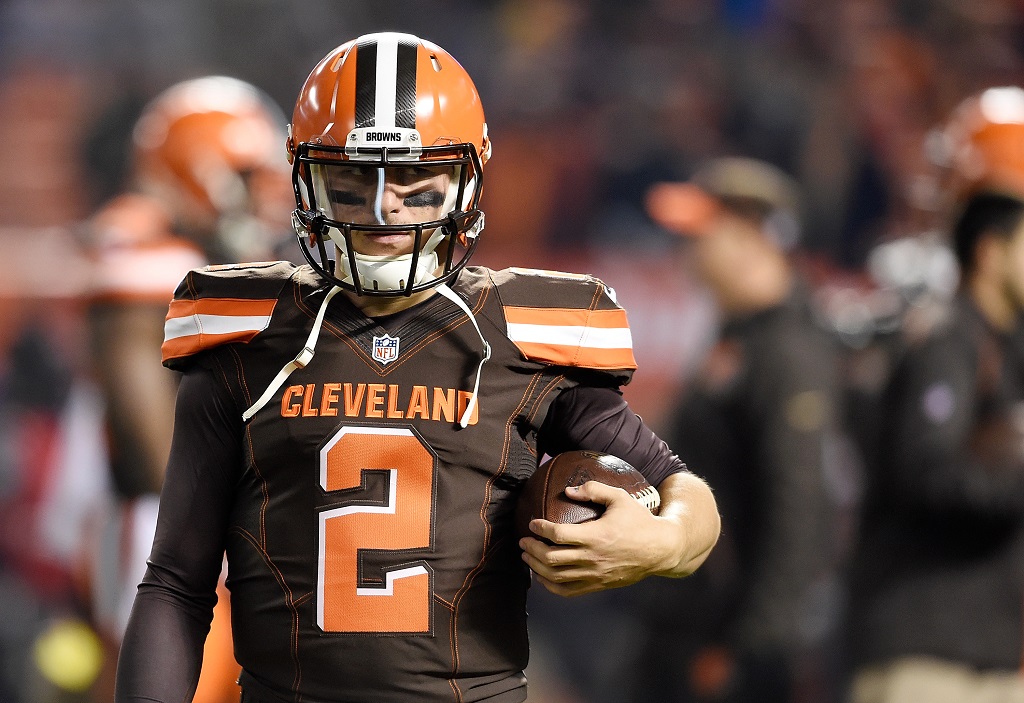 Johnny Manziel was supposed to lead the Browns to a lot of places (like Las Vegas, maybe), but a 3-13 record wasn't one of them (as the starter, Manziel would go 2-4). While it's obvious that Manziel has had his ups and downs both on and off the field, he's still talented enough, or at least famous enough, to get at least one more shot in the NFL. The question becomes, are the Browns willing to work through the issues away from the game in hopes that he's their quarterback of the future, or will they part ways with him this off-season? The answer seems to be the latter, so let's look at four teams that may end up with the quarterback's services in 2016.
1. St. Louis Rams
No surprise here. You probably knew that the Rams were pretty bad at passing the ball in 2015 — you may have even guessed, correctly, that they were the worst passing team in the league. To make things even worse, between three quarterbacks (although Sean Mannion threw just seven passes), they have a total of 11 touchdown passes on the season. That's one more touchdown than the number of interceptions thrown by incumbent starter Nick Foles.
The Rams finished off the year 7-9 and could be moving to Los Angeles, but that doesn't mean they'll look to spend their draft pick on a quarterback, whether or not they should. Bringing Manziel into town, especially if it just costs them a mid-to-late-round draft pick to land him, could be a nice option for the team, as St. Louis needs someone who can ease the pressure off rookie running back Todd Gurley.
2. San Francisco 49ers
While some are desperately trying to deem Blaine Gabbert as the future of 49ers football, we aren't there just yet. Gabbert has done a solid job replacing Colin Kaepernick (who is all but certainly on his way out the door), but it likely won't be enough to hold the job if someone like Manziel comes to town. Now, if the 49ers decide to draft a quarterback, starting Gabbert for another season would make sense, to give the rookie a year to learn.
That may not even happen, but if Manziel joins Chip Kelly with the 49ers,  we believe the former Texas A&M star would get the nod as the starter in San Francisco. As the season came to a close, Gabbert had completed 63% of his passes, with 10 touchdowns and seven interceptions through eight games. It hasn't been bad, not by a long shot (shout out to his last game of the season, where he threw for over 350  yards) , but it will be interesting to see how the higher-ups in the organization view him, and whether or not he's worth playing.
3. Philadelphia Eagles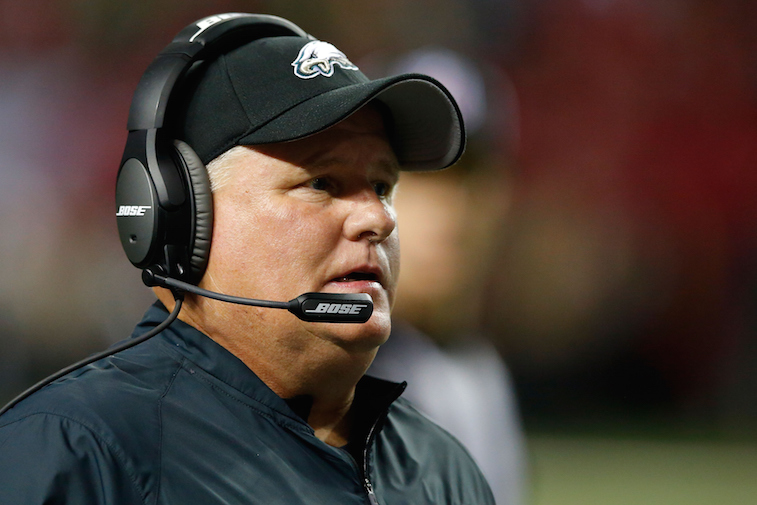 Sam Bradford's time with the Eagles may be nearly up, barring some type of run to the postseason, which is possible in the woeful NFC East. Even without Chip Kelly in town, the team needs a quarterback. While Manziel is, from the look of things, struggling to keep it together, a career move to Philly wouldn't shock us in the slightest. Keep an eye on this situation, because Manziel in Philadelphia could be fun to watch — even though it's not likely, they're desperately in need of any players in a post Chip rebuild.
4. Dallas Cowboys
Would you put it past Jerry Jones to bring in his man crush in Manziel to sit behind Romo and prepare?
This could work if the Cowboys make it known immediately that Manziel is the backup and that Romo is the starter. Allowing Manziel a bit of time to learn behind Romo would be great, and if you're going to pick one team who would overpay for Manziel, it would likely be Dallas. Jones hasn't shied away from his love for Manziel, and with Romo getting older, the team would be wise to prepare for the future. Don't be surprised if that future is indeed Manziel. While the best idea for Dallas is to basically start over, we can't really put it past them to make the NFL even more of a circus by signing the former Johnny Football.
Follow Jeff Smith on Twitter @JSM8ith
Statistics courtesy of Pro-Football-Reference.com.