NFL: 5 Potential Landing Spots for La'el Collins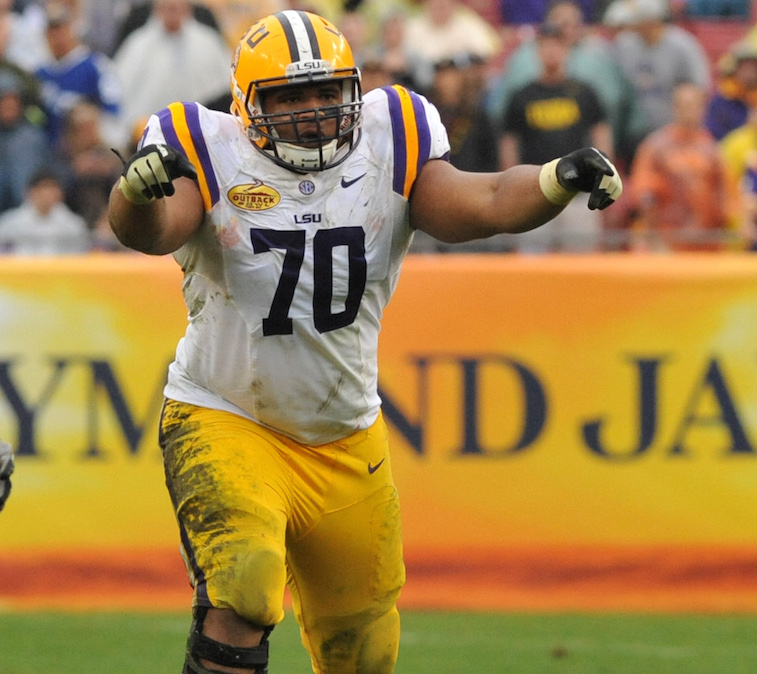 Former LSU offensive lineman La'el Collins went from likely first-round pick to undrafted in the 2015 NFL Draft. His Draft Day slide came only days after news broke that Louisiana law enforcement officials wanted to speak with him regarding the murder of 29-year-old Brittney Mills — his ex-girlfriend — and her baby.
The Baton Rouge Police Department is handling the investigation and has maintained from the beginning that Collins is not being considered a suspect in the murder. He may not be considered a suspect, but the fact that Collins was simply associated with Mills cost the 6-foot-4, 305-pounder millions of dollars.
Once he is fully cleared, Collins will be eligible to sign a three-year contract with a maximum value of $1.575 million, which is a far cry from the contract he would have received as a first-round pick. On top of that, NFL teams are limited to spending a maximum of $87,000 per year on signing bonuses for undrafted free agents. All 32 teams have already signed multiple undrafted free agents, which means most teams will have a minimal amount of signing bonus money available to offer to Collins.
Of course, none of this will matter if Collins is found to have been involved in the crime. On the other hand, it would be incredibly surprising if Collins's representatives didn't receive phone calls from at least 25 teams if he is fully cleared from having any involvement in the shooting. With that being said, here is a look at five potential landing spots for Collins if he is cleared from having any involvement in the aforementioned crime.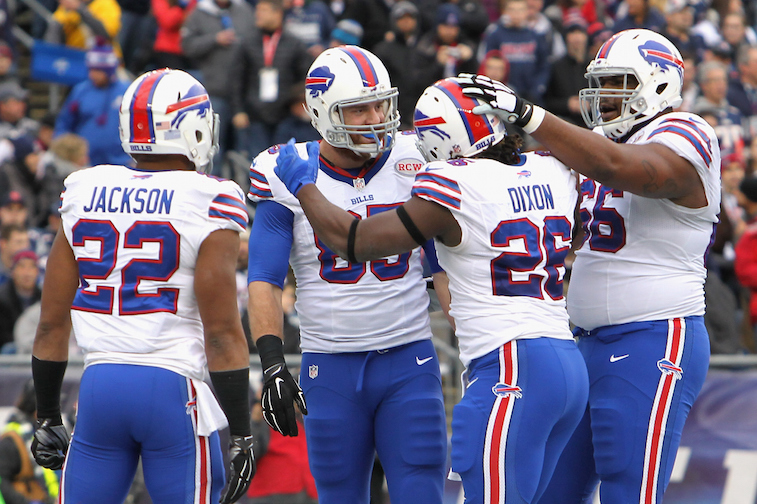 1. Buffalo Bills
Collins has reportedly already met with Buffalo head coach Rex Ryan over dinner on Monday night. The Bills currently have three offensive tackles on their roster — Seantrel Henderson, Cordy Glenn, and Cyrus Kouandjio — and Collins would not only provide depth, but he would likely be an upgrade over all three incumbents. Collins could very well earn a starting job in Greg Roman's offense, which means signing with the Bills would make a lot of sense for the former LSU offensive lineman.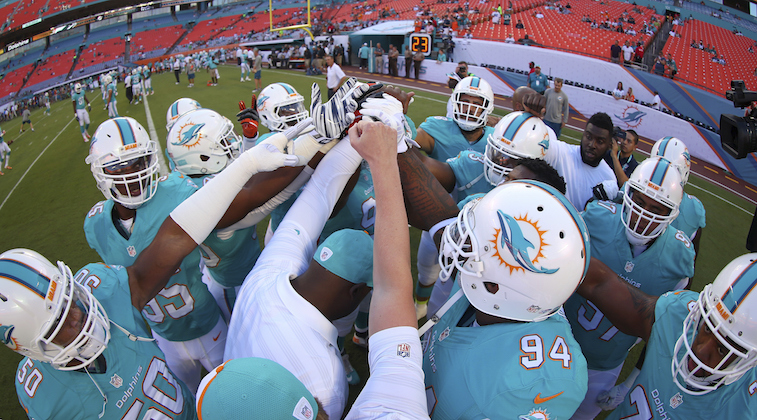 2. Miami Dolphins
The Dolphins have already put the full-court press on Collins. On Tuesday night, current Dolphins players Jarvis Landry, Kelvin Sheppard, Anthony Johnson — all former LSU Tigers — and Pro Bowl center Mike Pouncey traveled to Baton Rouge to try and convince Collins to join them in Miami. The Dolphins will likely have to sell Collins on the idea of playing guard for this thing to work out, but if they are able to do so, the 2014 All-SEC offensive lineman could end up being a Week 1 starter in Miami.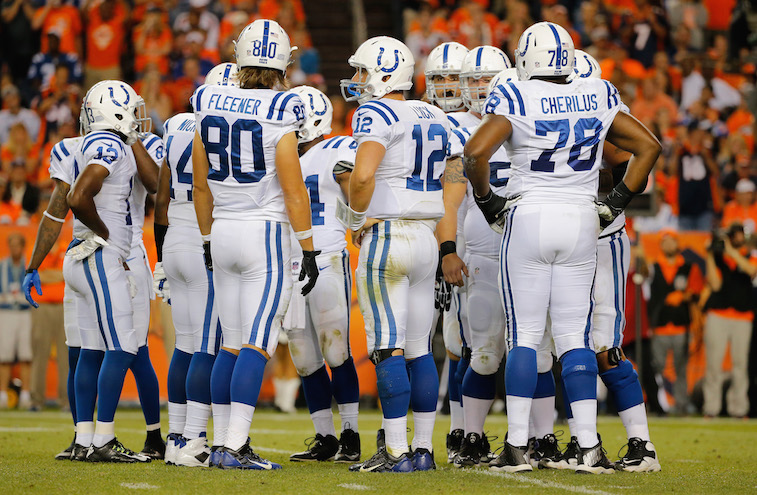 3. Indianapolis Colts
The Colts failed to adequately address the issues along their offensive line in the draft, and Collins could save them from their shortcomings. He likely would spend his first year at guard but could take over for Gosder Cherilus at right tackle after the 2015 season if the team opts to move on from Cherilus's pricey contract. The Colts have a bright future with Andrew Luck under center, and Collins could be a Week 1 starter in Indianapolis. At first glance, this looks like a match made in heaven.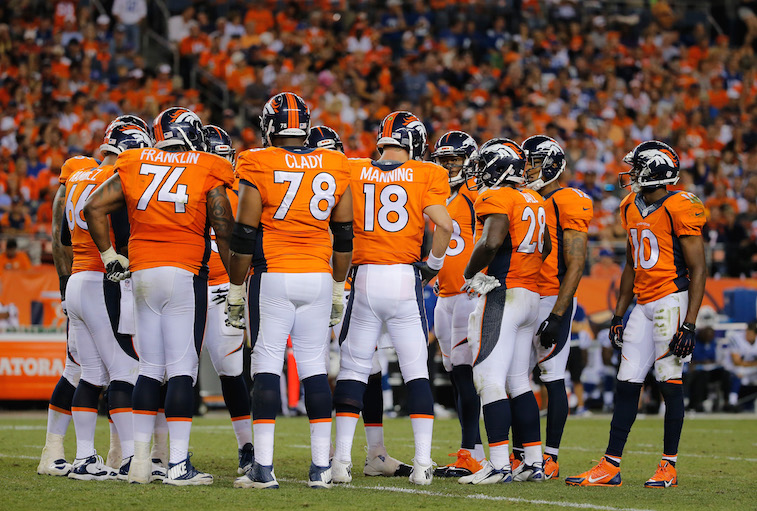 4. Denver Broncos
The Broncos have Super Bowl ambitions but are looking for three new starters along their offensive line this offseason. Collins could come in and compete at left guard or right tackle in Denver and could be a Week 1 starter in what will likely be one of the most explosive offenses in the NFL this season.
Denver was rumored to be interested in Collins before the news broke that police wanted to speak with him regarding the murder of his ex-girlfriend in Louisiana. At the end of the day, the former LSU Tiger would be a great fit in Denver's offensive scheme under new head coach Gary Kubiak, and would almost surely make an impact with the Broncos as a rookie.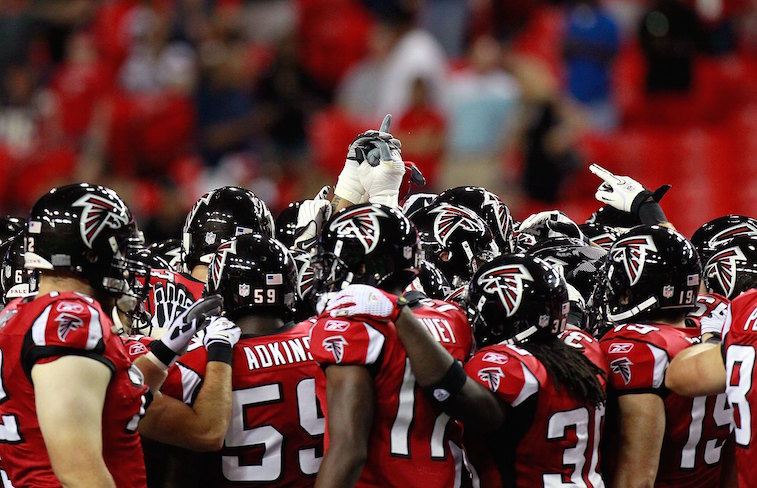 5. Atlanta Falcons
The Falcons' explosive offense desperately needs help along the offensive line to keep quarterback Matt Ryan upright, and to help revive the team's once-strong rushing attack. Collins would look great lining up at right tackle opposite of 2014 first-round pick Jake Matthews at left tackle, giving the Falcons a potentially dominant pair of offensive tackles for the foreseeable future.