NFL: 5 Potential Landing Spots for RGIII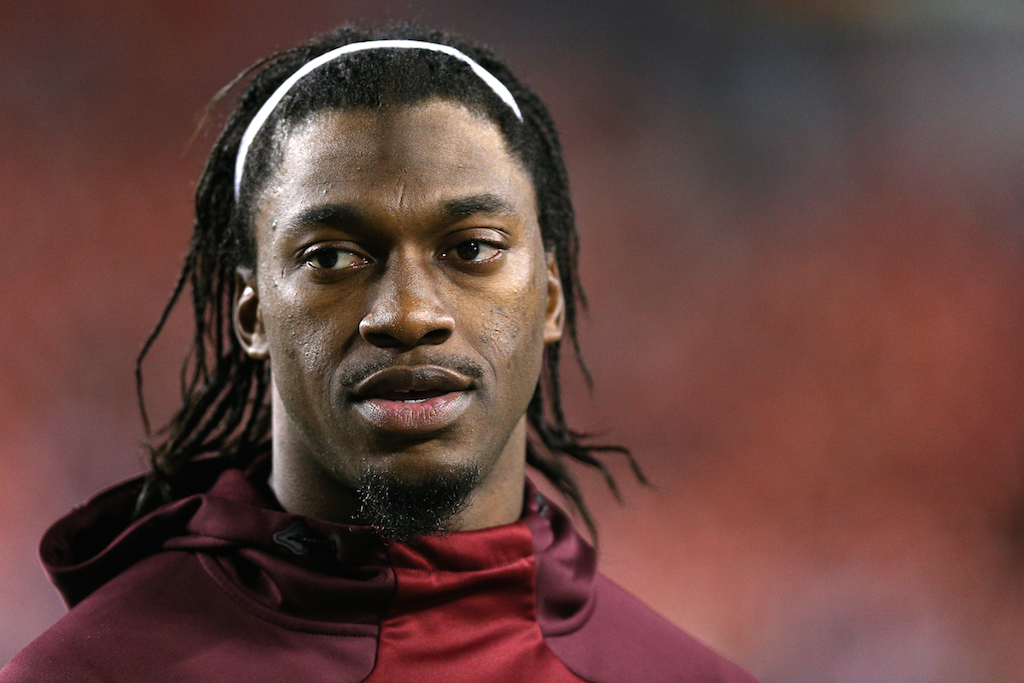 Now that the 2016 NFL season is in the rear view, there's not much left to do but to look forward to to the offseason, free agency, and quarterback controversies. After accounting for five touchdowns (four passing, one rushing) in his team's 35-25 victory over the Buffalo Bills, Washington Redskins quarterback Kirk Cousins made his weekly appearance on Grant & Danny on 106.7 The Fan the following Monday morning. There he was asked about his impending free agency and whether or not he wished to remain with the Redskins. Cousins was quite straightforward in his response:
Bottom line, like anybody else in any line of work, any job you have, you want to be where you're wanted. And I'm no different. So that's the bottom line: I want to be where I'm wanted, and we'll find out where I'm wanted in a few months. But we have a job to do before that, and that's where my focus is: on right here and right now. And if we get the job done, I'd like to think I'll be wanted here.
Well, if the report from Mike Jones of The Washington Post told us anything, it's that the feeling appears to be mutual. According to Jones, "The Washington Redskins are sold on Kirk Cousins as their starting quarterback beyond this season, and because of that, team officials are determined to avoid letting the fourth-year veteran depart via free agency this offseason." If you're Cousins, this is great news. However, if you're Griffin III — the No. 2 overall pick in the 2012 NFL draft and once-starting quarterback for the Washington Redskins — it probably is not good news.
Interestingly enough, the Redskins did pick up RGIII's fifth-year option this past offseason. However, when you take into consideration that it will cost the organization a little over $16.1 million in 2016, it's safe to assume the former face of the franchise will seek employment elsewhere come next season, and the note he left in a cleaned out locker speaks to that as well. Here are five potential landing spots.
1. Dallas Cowboys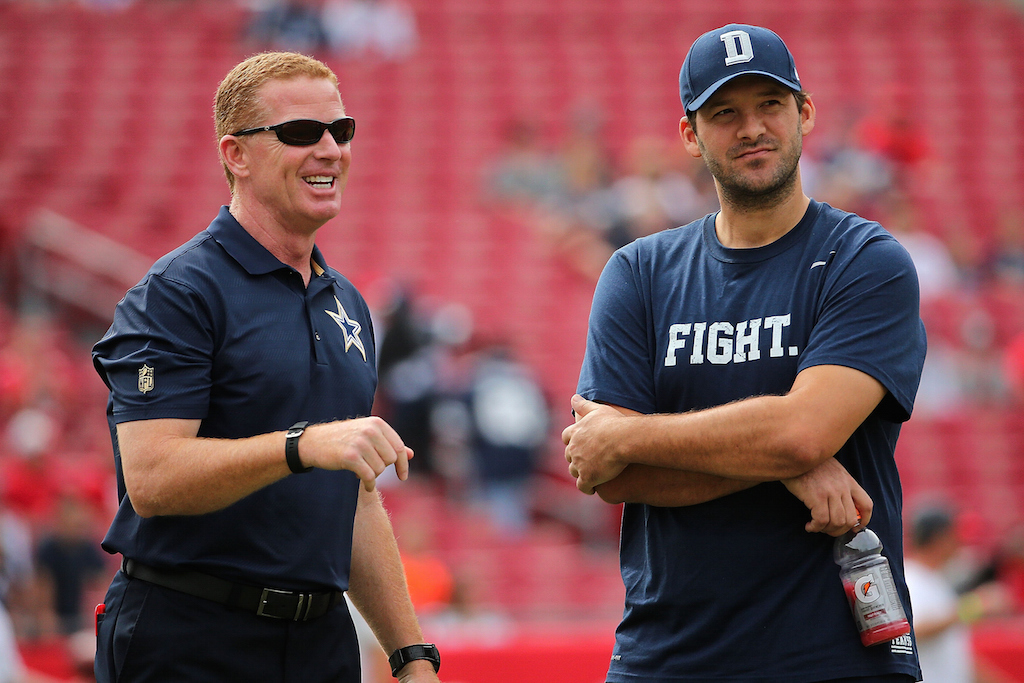 If we've learned anything from watching the Dallas Cowboys play in 2015, it's that they're terrible without quarterback Tony Romo under center. As a result, given that the four-time Pro Bowler spent most of the season out of the lineup due to injury and will turn 36 next April, we'd say it's about time that Jerry Jones and company begin the search for his eventual replacement — or at least a legitimate backup. And who knows, perhaps that search will begin and end with Griffin III.
2. Cleveland Browns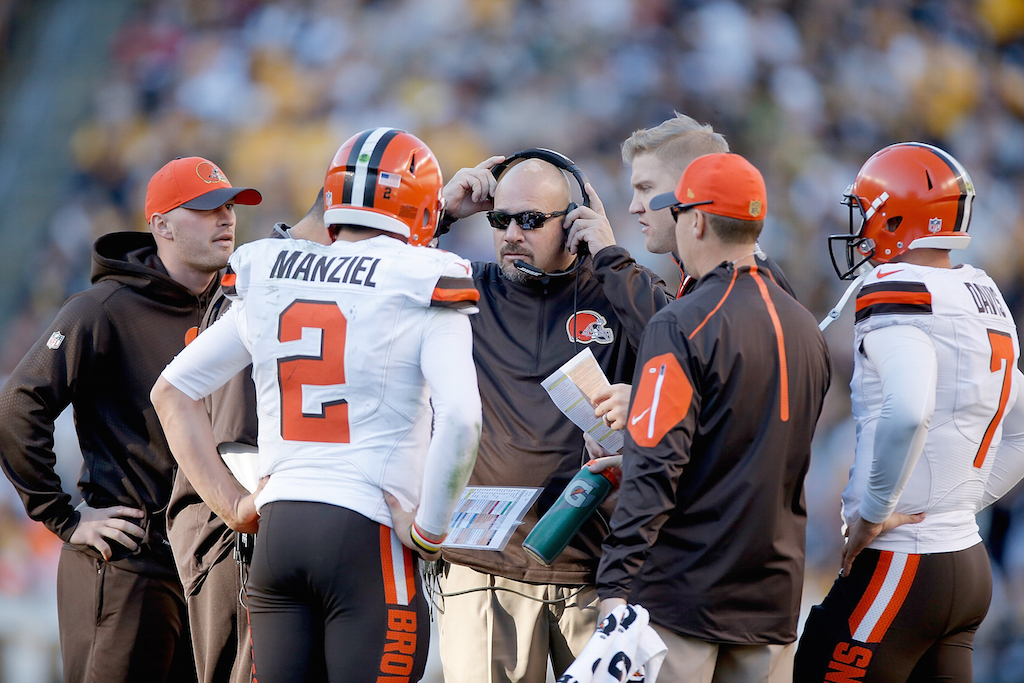 Consider us among those who believed it was in Cleveland's best interest to start Johnny Manziel at quarterback toward the end of the 2015 season. Quite frankly, the organization needed to see what they had in the former Heisman Trophy winner. But off-the-field antics aside, we're not sure Johnny Football has done enough to prove he deserves to be the Browns' QB of the future. Truth be told, we have no idea if RGIII has what it takes to cut it in Cleveland (after all, it is the place where starting quarterbacks go to die). Still, under these circumstances, it might be worth the risk to give the partnership a try
3. New Orleans Saints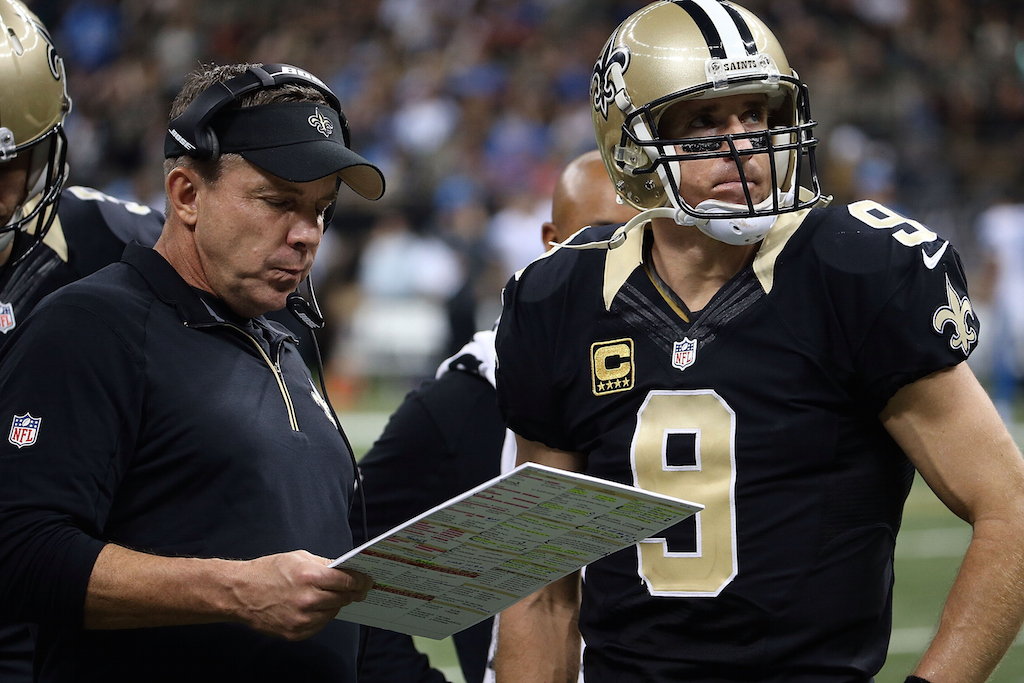 When it comes to Pro Bowl quarterback Drew Brees, the New Orleans Saints have a major decision to make. Despite everything he's done for the organization since arriving in 2006, Brees is 36 years old (he turns 37 in January) and is scheduled to bring with him a cap hit of $30 million in 2016. If the Saints can't justify spending that kind of money on an aging quarterback, perhaps it's time for the franchise to bring in a young quarterback for head coach Sean Payton (if he's still in New Orleans next season) to mold. If anyone has what it takes to get the best out of RGIII, it's the guy in the visor above.
4. Philadelphia Eagles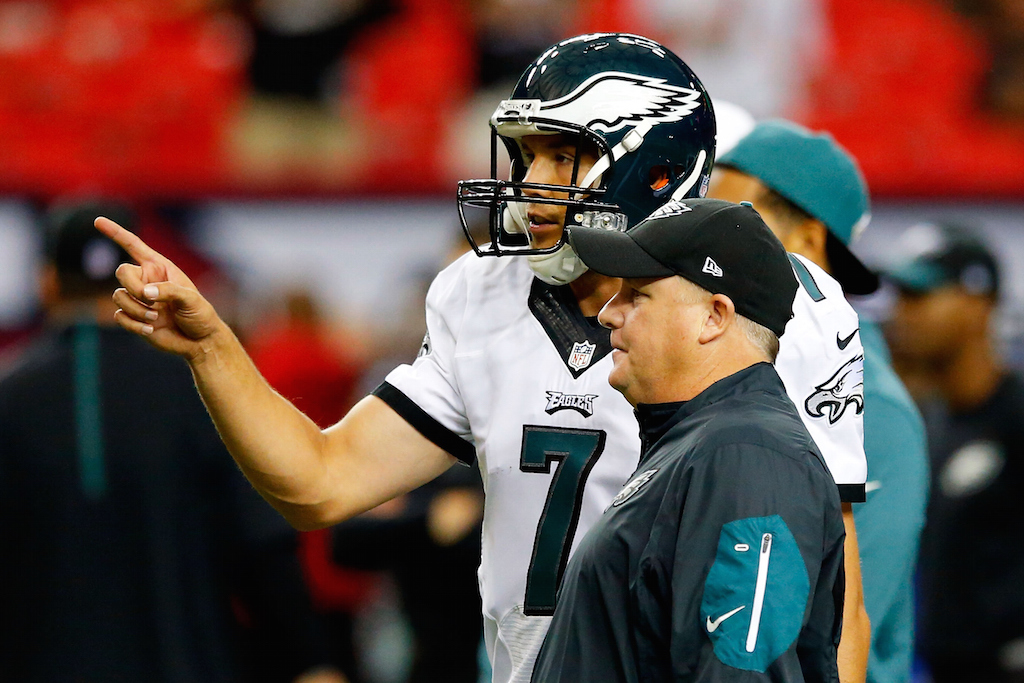 Eagles head coach Chip Kelly made it perfectly clear that he wanted Sam Bradford to be in Philadelphia in 2016. That, of course, was back when Chip Kelly was Philly's head coach. Now, with the former St. Louis Rams quarterback set to hit free agency after the season, there is no indication that the feeling is mutual. On top of that, according to NFL Media Insider Ian Rapoport, the Eagles are one of a handful of teams that have shown interest in Griffin.  Maybe 2016 will be the year we get to see if RGIII can be that guy.
5. Denver Broncos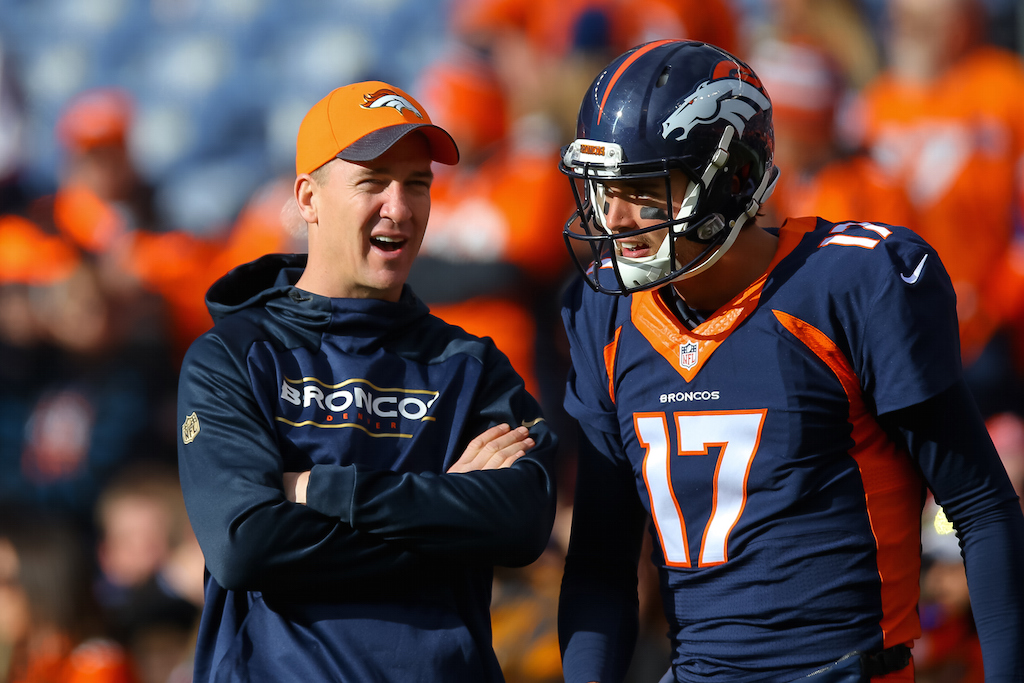 Every list needs a wildcard, and the Denver Broncos fit the bill. No one knows what the future holds for Peyton Manning. He's not getting any younger and his body (more importantly, his arm) is not getting any stronger. As for backup-turned-starting quarterback Brock Osweiler (above, right), the jury is still out on whether or not he's the right guy to replace the surefire Hall of Famer in Denver. Griffin may not be a great QB when he's put under center, but Broncos coach Gary Kubiak might be fascinated by what RGIII can offer in the play-action game. Would this pairing actually make sense? Stranger things have happened.
Statistics courtesy of Pro-Football-Reference.com, ESPN.go.com, and Spotrac.com.