NFL: 5 Potential Replacements for Chip Kelly in Philadelphia
When the Philadelphia Eagles decided to fire Chip Kelly, the only thing that surprised us was the timing. Which, as they say, is what it's all about. The fact is, it's not every day that a team opts to get rid of its head coach with only one game remaining in the season. Yet, any way you slice it, the Chip Kelly era in Philadelphia was marked with a number of poor decisions. As a result, anyone who knows anything about football pretty much saw this one coming.
Now that the 2015 NFL season is officially over for the Philadelphia Eagles (since, for the second consecutive year, they failed to make the playoffs) we can turn all our attention to the offseason. And what better way to start than with breaking down who we believe should be the team's next head coach? Here's a look at five potential replacements for Chip Kelly in Philadelphia.
1. Pat Shurmur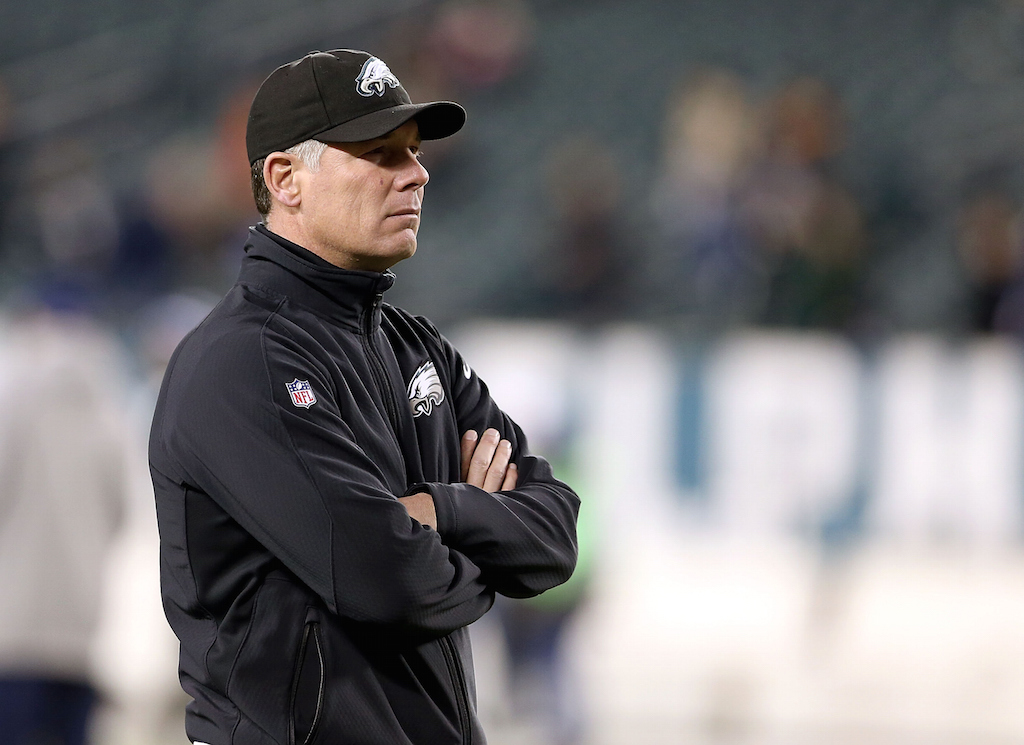 Current position: Interim head coach/offensive coordinator, Philadelphia Eagles
If owner Jeffrey Lurie and the Philadelphia Eagles decide to look in-house for their next head coach, it would make perfect sense to go with Pat Shurmur. He's been the team's offensive coordinator since 2013 and, when thrust into the role of interim head coach for the Eagles' final game of the 2015 season, managed to steady the ship and lead the Birds to an impressive (albeit, meaningless) 35-30 victory over the New York Giants. Plus, his connection with quarterback Sam Bradford from his time in both St. Louis and Philadelphia works heavily in his favor. The Eagles are expected to interview Shurmur on Monday. We look forward to seeing how that goes.
2. Doug Pederson
Current position: Offensive coordinator, Kansas City Chiefs
According to ESPN NFL Insider Adam Schefter, Kansas City Chiefs offensive coordinator Doug Pederson is thought to be a "leading candidate" for the Philadelphia Eagles' head-coaching position. Given Pederson's familiarity with the organization (he was an offensive assistant under Andy Reid from 2009 to 2012), it makes sense that the Eagles would consider him for the job. Of course, based on information from a conflicting report, Pederson may not actually be in the running at all. We love this time of year. Don't you?
3. Sean McDermott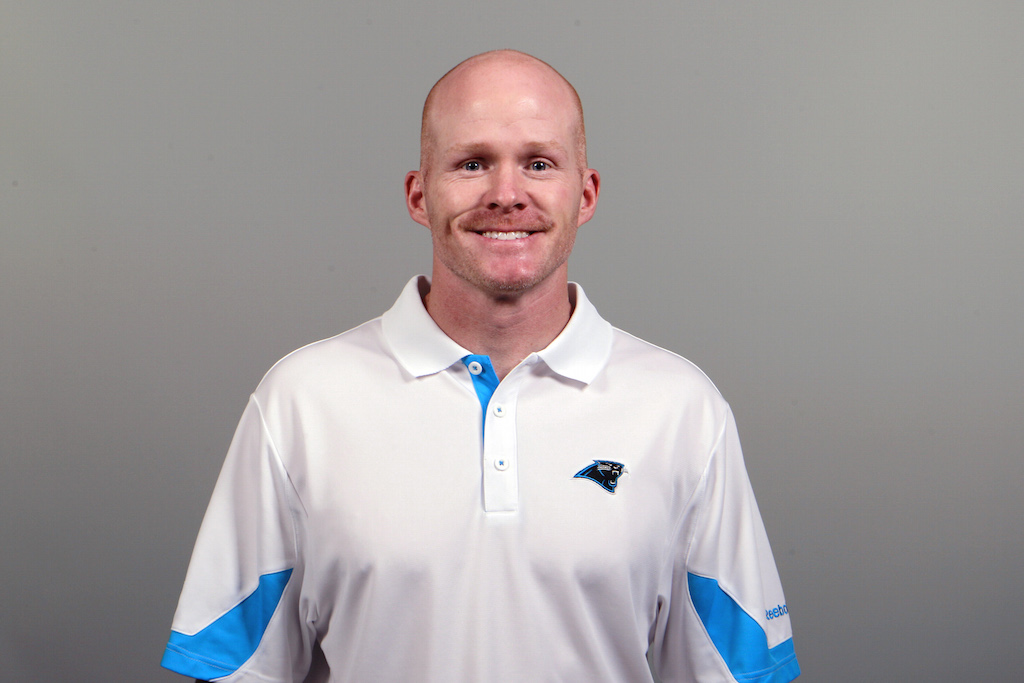 Current position: Defensive coordinator, Carolina Panthers
Should the Eagles opt for a defensive-minded individual to be the team's next head coach, Carolina Panthers defensive coordinator, Sean McDermott, would be the logical choice. Not only has he thrived during his five seasons in Carolina, turning the Panthers D into one of the most formidable groups in the NFL, but he also knows the Philadelphia Eagles franchise like the back of his hand. McDermott worked with the team from 1998 through 2010 (first as an intern, working his way up to defensive coordinator). For the Eagles fans starving for a Super Bowl, bringing in a familiar face who could turn around the team's abysmal defense may be the way to go. After all, while it's the offense that has the sex appeal, it's the defense that wins championships
4. Adam Gase
Current position: Offensive coordinator, Chicago Bears
There may be no hotter coaching candidate in the NFL than Chicago Bears offensive coordinator, Adam Gase. During his time with the Denver Broncos, not only did Gase make things work with Tim Tebow, but he also helped future Hall of Famer Peyton Manning have arguably the greatest season of his entire career. On top of that, during this past season with the Bears, Gase brought out the best in quarterback Jay Cutler. Who else can say that? It's no wonder that, according to a report by ESPN's Dianna Marie Russini, the Eagles plan to interview Gase this week.
5. Sean Payton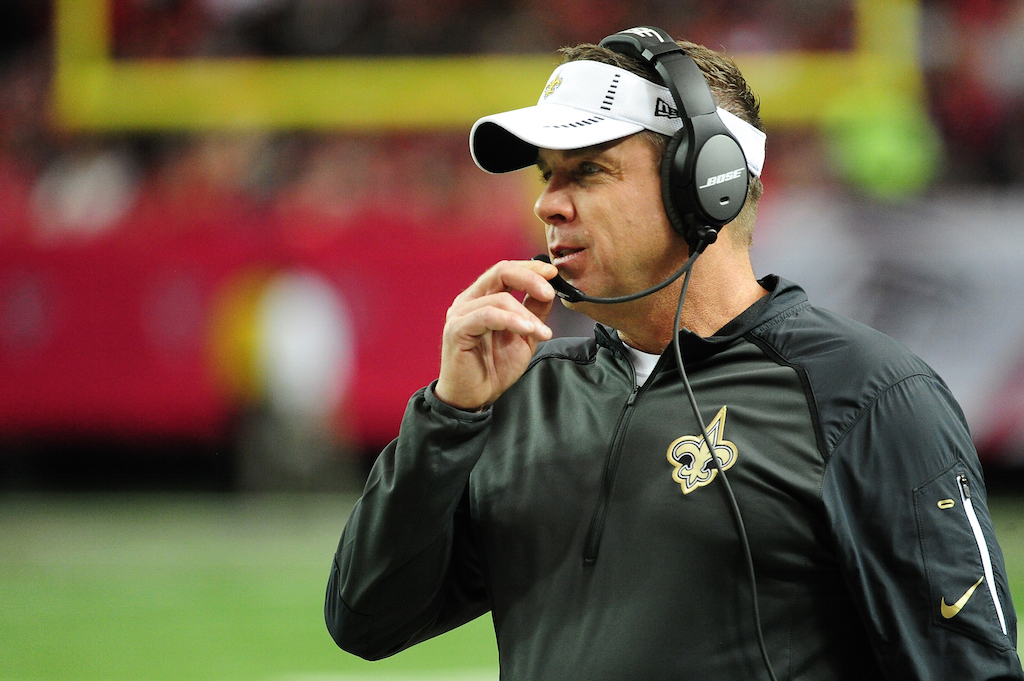 Current position: Head coach, New Orleans Saints
For Philadelphia Eagles fans, this is the dream. According to Paul Domowitch of the Philadelphia Daily News, if the New Orleans Saints part ways with Sean Payton, the Eagles will pursue the Super Bowl-winning head coach. While Payton is still under contract with the Saints, there is a belief that the organization would be willing to let him go in exchange for a second-round pick (something the Eagles gave away to acquire quarterback Sam Bradford). Of course, if you believe that Payton is, in fact, at the top of Philly's wish list, you have to think Lurie would do everything in his power to make this dream a reality.
Statistics courtesy of Pro-Football-Reference.com and ESPN.go.com.