NFL: 5 Prospects to Watch at the 2016 Combine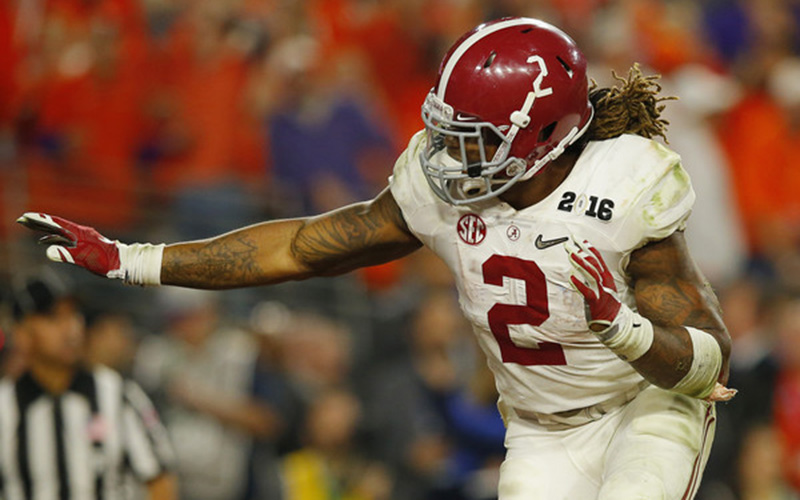 Like New York, football never sleeps, and all eyes in the NFL world are firmly focused on the offseason. That equates to free-agent signings, contract issues for big-name players, and players trying to stay out of trouble. The offseason also means — especially right now — weeks of mock drafts and speculation about who the future stars in the league will be. One of the big stepping stones in the process of identifying those stars is the annual NFL Combine, which kicks off today in Indianapolis on February 23.
Several of college football's biggest names will take center stage at the event, showcasing their ability to run, jump, spin, lift, throw, catch, and work their way around cones. It's a chance for future pros to not necessarily show that they can play football (which is assumed), but rather to prove to scouts that they are worthy of a huge contract right out of college. There will be plenty of notable players participating in Indianapolis next week, but the following five are the most intriguing, starting with the reigning Heisman winner.
5. Derrick Henry
One might think that winning the Heisman trophy would be an indicator of your future NFL success, but as the history of the award proves, that is rarely the case. With that being said, Alabama's bruising runner Derrick Henry needs to arrive at the NFL Combine looking to prove something. It's clear that he has the size (6-foot-3, 242 pounds) and power to be a successful NFL runner, but there are questions about his speed and ability. Therefore, seeing Henry's 40-yard dash could be telling of how high he lands in April's draft. He's currently projected as a late first-round pick, but a good performance at the combine could certainly raise his stock.
4. Dak Prescott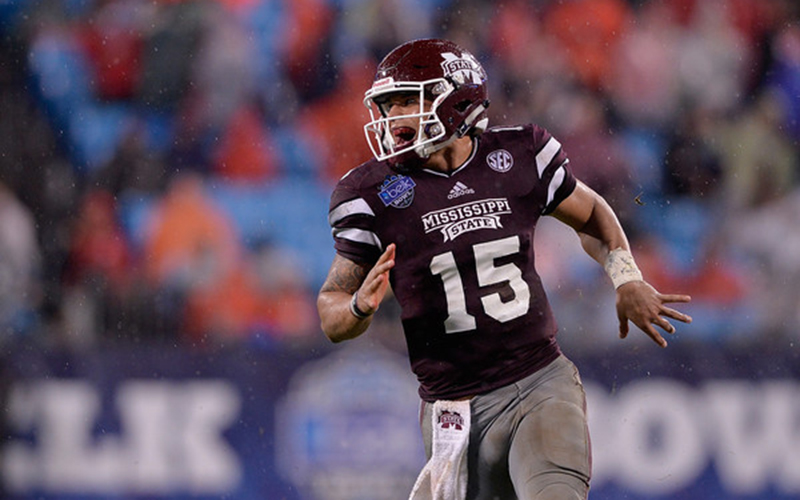 Dak Prescott isn't even projected as a first-round pick, but that takes nothing away from his intrigue. As a quarterback who put up some pretty impressive numbers at Mississippi State, he has the ability to run and throw the ball effectively, which is becoming a growing trend in the NFL when you look at guys like Cam Newton and Russell Wilson. Prescott already had a nice performance at the Senior Bowl earlier this month, so if he performs well at the combine, he will turn some scouts' heads and see his draft stock sharply increase.
3. Jalen Ramsey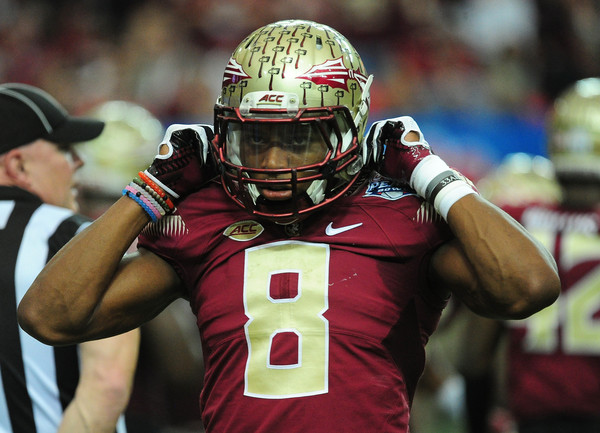 Jalen Ramsey is seen by many as the top defensive player in this year's class and his career at Florida State supports that honor. He's seen as a corner with lockdown abilities and also has great ball skills and instincts. It's highly unlikely that Ramsey will fall out of the top five, so there isn't really much he can do to improve his draft stock further. Still, witnessing his athletic ability will be something worth paying attention to at next week's combine. He'll showcase that great cover corner ability and should lay down an impressive 40-time as well.
2. Braxton Miller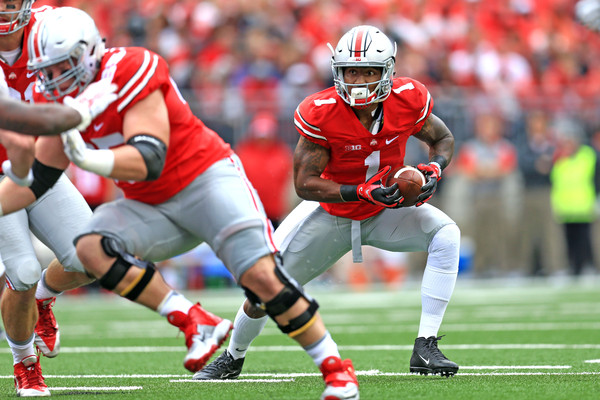 Braxton Miller, who began his career as a Heisman-worthy quarterback at Ohio State, will work out at the combine as one of the most interesting players in the entire draft class. He transitioned to receiver during his senior year as a Buckeye and turned some heads with his play-making abilities. Many see him as a project player at the position, but if he comes out and runs a great 40-time, shows his route-running ability, and proves he can make plays on the ball, Miller could fly up the draft boards. The potential to use him in gadget plays as a passer also raises his intrigue for NFL teams.
1. Carson Wentz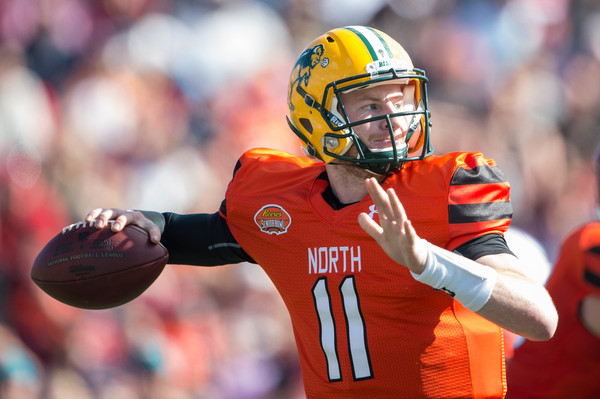 There are plenty of interesting quarterbacks in this year's draft class. Jared Goff of Cal is seen by many as the top prospect; Paxton Lynch has the build of a potential star; and then of course there's Prescott. Carson Wentz is the most intriguing of the bunch though, mainly because he has everything you look for in an NFL QB — without the experience of playing top-level competition.
Wentz played for North Dakota State, an FCS school, so he wasn't exactly competing against Alabama every week. However, a solid performance at the Senior Bowl made people think that Wentz is the real deal. A great combine performance could see him rise above Goff and be taken as the first QB in the draft. All eyes will be on Wentz next week.