NFL: 5 Quarterbacks With Favorable Fantasy Matchups in Week 1
The time is now for fantasy football players around the world to start thinking about who they want starting in their lineup for Week 1 of the 2015 NFL season. To help out, we have started a series profiling five players at every position who have favorable fantasy matchups for the current week. Our lists are relevant to both season-long and daily fantasy leagues and are based off of offensive and defensive tendencies, team statistics, and player personnel. Earlier today, we gave you a breakdown of the wide receivers who have favorable matchups this week, and in this article we will look at the quarterback position. Here's what we came up with for the five quarterbacks who have favorable fantasy matchups in Week 1.
1.  Ryan Tannehill, Miami Dolphins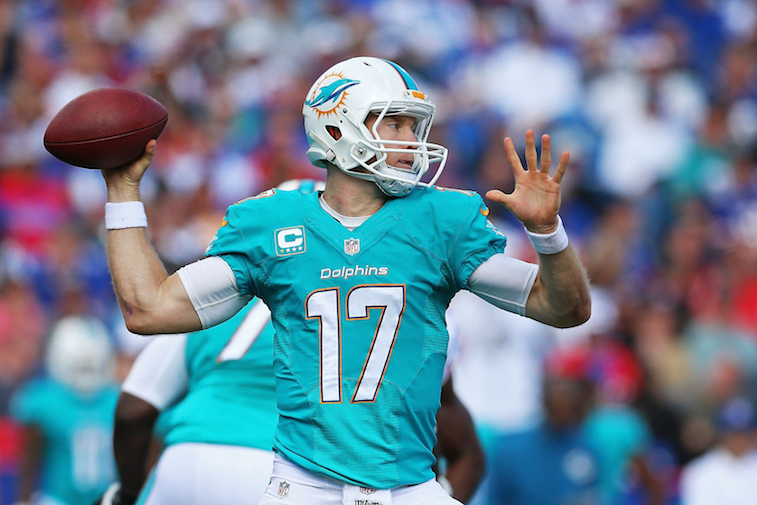 Tannehill and the Dolphins are traveling to Washington D.C. to take on the Redskins in Week 1, and the 27-year-old quarterback has a great opportunity to post a monster fantasy week. The Redskins were the worst team in the league against the pass in 2014, and things are looking much better in 2015, despite the moves they made to address their issues this offseason. Fantasy owners can expect Tannehill to shred the Washington defense for 300 or more passing yards and multiple touchdowns.
2.  Aaron Rodgers, Green Bay Packers
There will be very few, if any, weeks where Rodgers doesn't have a favorable fantasy matchup. However, his Week 1 matchup against a below average Chicago Bears defense has the potential to produce ridiculous fantasy numbers. The Bears have a new defensive-minded head coach in John Fox, but they simply do not have the personnel to slow down Rodgers and the Green Bay passing attack. Expect to see yet another 300-yard, three touchdown pass performance out of Rodgers in this game.
3.  Andy Dalton, Cincinnati Bengals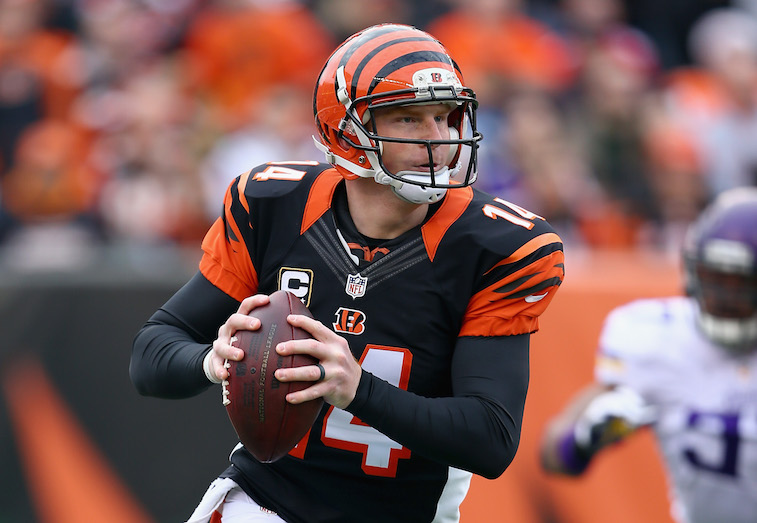 Dalton is a little banged up, but that shouldn't matter this week, as the Bengals will be traveling to Oakland to take on the Raiders. While the Raiders have undoubtedly improved up front, the back end of their defense, especially the cornerback position, still leaves a lot to be desired. Dalton's top targets, A.J. Green and Mohamed Sanu, should have a field day with the Raiders' corners, making the 27-year-old quarterback's job much easier. Don't be surprised if Dalton throws for multiple touchdown passes and 300 or more yards in this game.
4.  Ben Roethlisberger, Pittsburgh Steelers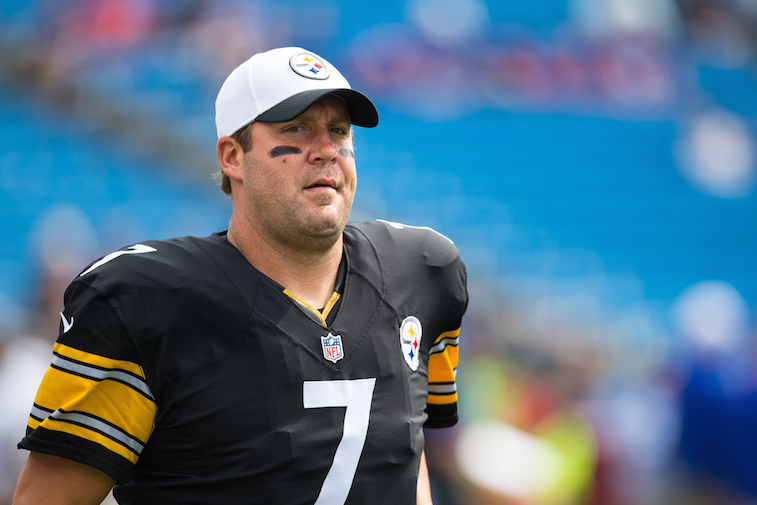 Roethlisberger and the Steelers will be taking on the defending Super Bowl champion New England Patriots in the NFL season opener on Thursday night. The Pittsburgh offense will be without All-Pro running back Le'Veon Bell, which means that they will likely be forced to rely heavily on their aerial attack to move the ball in this game. Fantasy owners with Roethlisberger in their lineup should be ecstatic heading into the week knowing that the 33-year-old quarterback will be facing a depleted Patriots' secondary that no longer features Darelle Revis or Brandon Browner. We are fully expecting Big Ben to be among the best fantasy quarterback options in the league this week.
5.  Eli Manning, New York Giants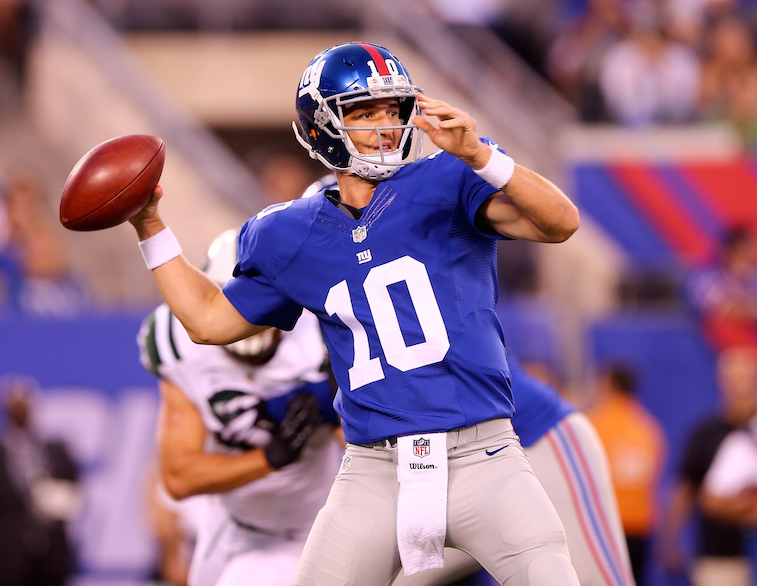 Manning and the Giants will be taking on one of their biggest rivals, the Dallas Cowboys, on Sunday Night Football in Week 1. The Cowboys invested heavily in improving their defense this offseason, but that may not matter, as they still suffered a major setback before the season even began when they lost starting cornerback Orlando Scandrick for the year with a torn ACL and MCL in his right knee. Manning and wide receiver Odell Beckham Jr. have an undeniable rapport, and we are fully expecting both players to combine to pick apart the Cowboys' secondary in this matchup. Fantasy owners can realistically expect Manning to throw for 300 or more yards and multiple touchdown passes in this game.
All statistics courtesy of Pro-Football-Reference.