NFL: 5 Quarterbacks With Favorable Fantasy Matchups in Week 2
With just one week of the 2015 NFL season in the books, there is no need to start panicking if you didn't win your first fantasy football matchup of the year. Likewise, there is no reason to start celebrating if your team was victorious in Week 1. Now that we've had the chance to see every team in the league in live action, it will be much easier to make informed fantasy roster decisions.
In this article, we are going to take a look at five quarterbacks around the league who have favorable fantasy matchups in Week 2. One or more of our picks may surprise you, and there is a chance that you may totally disagree with our analysis. However, we are fully confident that each of the following five quarterbacks will go on to be excellent fantasy performers this week. Without further delay, here is a look at what we came up with.
1.  Drew Brees, New Orleans Saints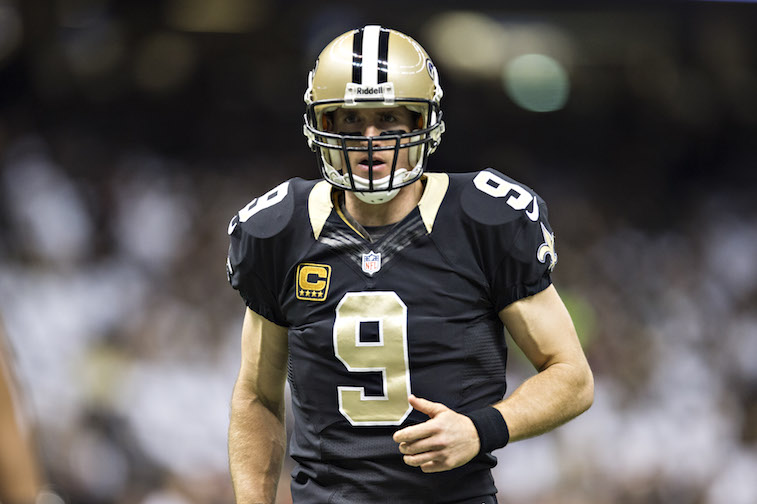 Week 2 Opponent:  Tampa Bay Buccaneers
If Week 1 was an accurate indication, the Saints are going to have a very pass-heavy offense in 2015. This shouldn't really come as a big surprise, but we were expecting a little more offensive balance this year seeing as how All-Pro tight end Jimmy Graham is now a Seattle Seahawk and how Mark Ingram emerged as a bellcow type of running back late in the 2015 season. Nonetheless, when it comes to fantasy football projections, Brees is our No. 1 quarterback in the league for Week 2. He will be facing a Tampa Bay defense that allowed rookie Marcus Mariota to throw for four touchdown passes and post a perfect 158.3 quarterback rating in his first NFL game. If a rookie who is transitioning out of spread offense and into a pro-style offense can put up those numbers, imagine what an MVP-caliber quarterback can do. This isn't meant as a slight to Mariota, but at this point, he just isn't the type of passer that Brees has already proven to be. Fantasy owners can confidently expect Brees to throw for over 300 yards and finish the game with multiple touchdown passes.
2.  Tony Romo, Dallas Cowboys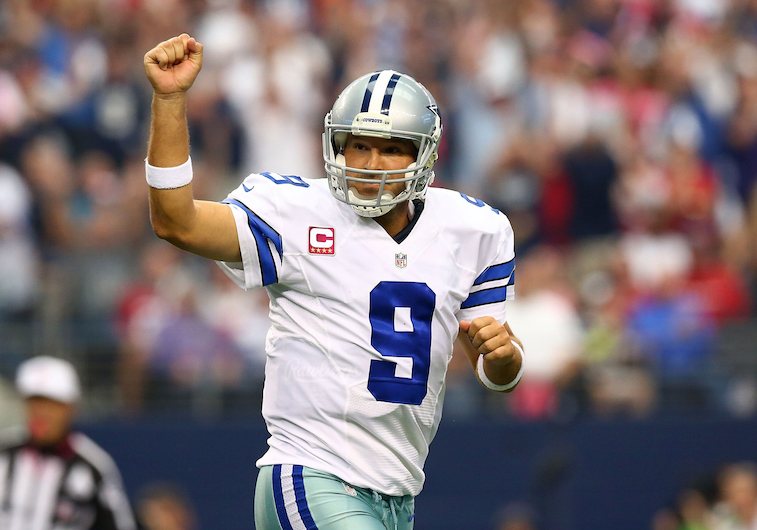 Week 2 Opponent:  Philadelphia Eagles
You may be surprised to see Romo on this list given that his top target, All-Pro wide receiver Dez Bryant, suffered a foot injury that will sideline him for at least the next two months. Not to downplay the significance of Bryant's injury, but the Cowboys still have plenty of pass-catching talent for Romo to take full advantage of a matchup against an Eagles secondary that is highly susceptible to the pass. Fantasy owners should expect Romo to throw for at least two touchdowns and close to 300 yards.
**Note: Cowboys wide receiver Terrance Williams is a must-add player if is still available in your league
3.  Eli Manning, New York Giants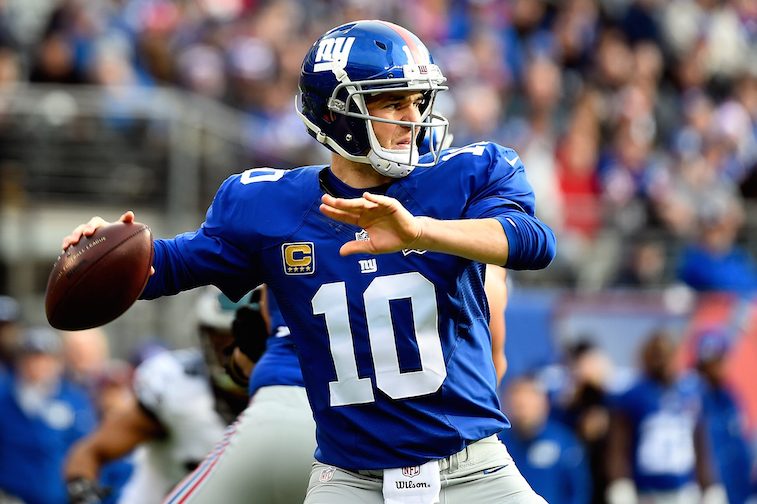 Week 2 Opponent:  Atlanta Falcons
Manning didn't play particularly well in Week 1 against the Dallas Cowboys. The harsh truth of the matter is that the 34-year-old quarterback looked grossly undeserving of the massive contract extension he signed just days before. We believe that will change in Week 2 when the Giants host the Atlanta Falcons. The Falcons did look like a much better defensive team in Week 1 against the Philadelphia Eagles under new head coach Dan Quinn, but they still allowed Eagles quarterback Sam Bradford to pick them apart for most of the second half of that game. On top of that, you can bet that Manning's favorite target, wide receiver Odell Beckham Jr., will be out for redemption after his lackluster performance against the Cowboys. As a result, we are anticipating a huge statistical day for Manning this week.
4.  Carson Palmer, Arizona Cardinals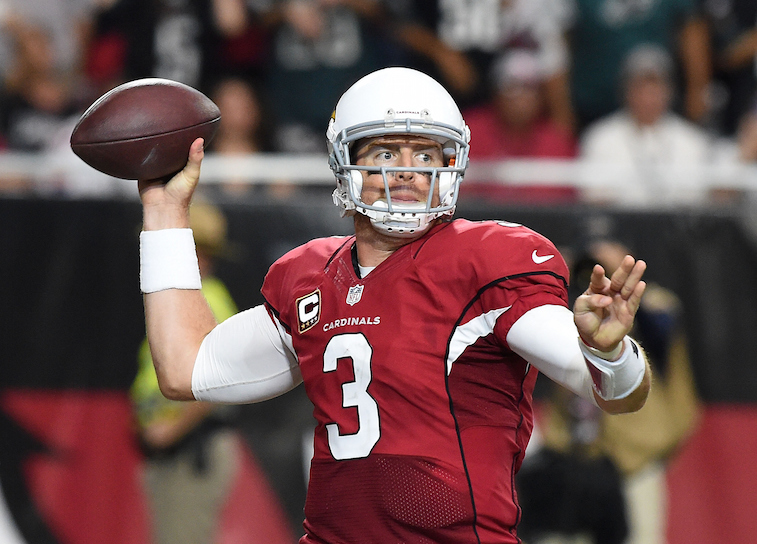 Week 2 Opponent:  Chicago Bears
Palmer was quietly the best fantasy quarterback in the league in Week 1 throwing for 307 yards and three touchdowns against the New Orleans Saints, and we are expecting him to have a similar performance in Week 2 against the Bears. Arizona's top wide receiver, Michael Floyd, will likely be back in action this week, and his presence, combined with that of Larry Fitzgerald and John Brown, should allow Palmer to spread the ball around with ease. All said, Palmer is unquestionably a must-start fantasy quarterback in Week 2.
5.  Matt Ryan, Atlanta Falcons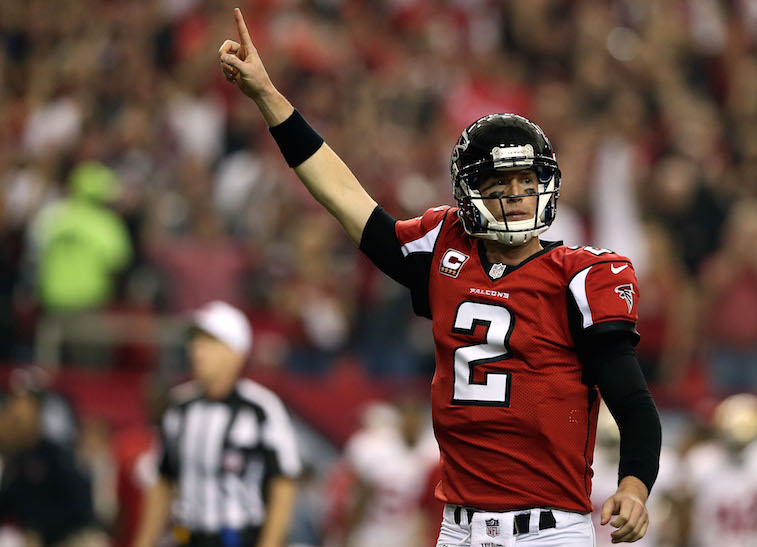 Week 2 Opponent:  New York Giants
Ryan's fantasy value will take a major hit if the Falcons are forced to keep Julio Jones out of their lineup. That said, Jones is expected to play this weekend, and as a result, Ryan should be considered one of the top fantasy quarterbacks in the league for Week 2. In Week 1, the Giants gave up 356 passing yards and three touchdown passes to Tony Romo of the Dallas Cowboys, and we believe Ryan will post similar numbers against them this week. Fantasy owners with Ryan on their roster will want to track Jones' injury status, but at this point in time, we see Ryan as a must-start fantasy quarterback in Week 2.
All statistics courtesy of Pro-Football-Reference.