NFL: 5 Reasons Julius Thomas Won't Be on the Denver Broncos in 2015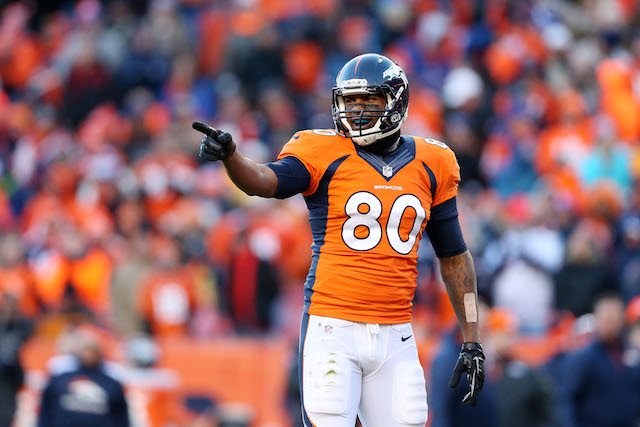 Tight end Julius Thomas is among the many impending free agents that were on the Denver Broncos 2014 roster, and by the sounds of things, Thomas has likely played his last down of football in a Broncos' uniform. Reports have surfaced from the ongoing NFL Combine that the Broncos are prepared to let their talented, young tight end test his value on the free agency market.
Denver general manager John Elway and other team officials have spent their time at the Combine in Indianapolis meeting with the agents who represent the team's big-name free agents. One agent they have yet to schedule a meeting with is Frank Bauer, who represents Thomas. The two-time Pro Bowl tight end reportedly turned down a multi-year contract extension worth an estimated $8 million per year before the season started, and now, the Broncos appear to have moved on from a player who, not too long ago, looked like he was going to be in Denver for several years to come.
The truth of the matter is that the general public will never really know what happened behind closed doors between Thomas and the Broncos. However, with the information that has been leaked, we have a pretty good idea as to why the Broncos are willing to let a player as talented as Thomas test free agency.
Here is a look at five reasons why tight end Julius Thomas won't be a member of the Denver Broncos in 2015.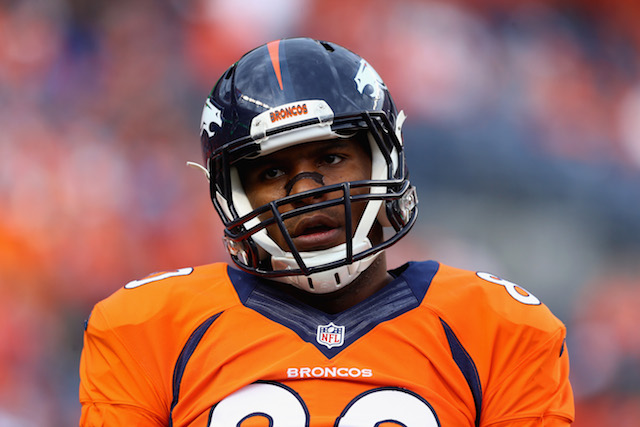 1.  He's not an every-down tight end
Blocking is not Julius Thomas' strong suit. In fact, his run blocking is down right putrid. Pro Football Focus ranked Thomas as the 34th-best run-blocking tight end in the NFL for the 2014 season, so it's safe to say that Thomas was rarely a part of the equation for the Broncos' offense in obvious running situations. He is a great option in the red zone or on passing downs, but if you're looking for a complete tight end, Thomas is not your guy.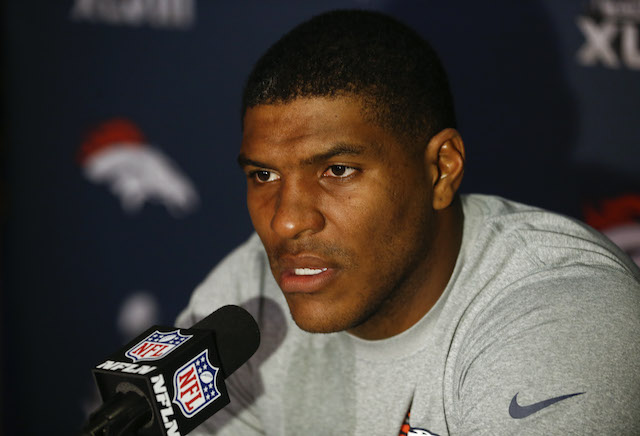 2.  He's soft/injury prone
Thomas has missed a total of 28 games during his first four years in the league. That means on average he's playing only nine games per season. This fact does not do much to support Thomas' case for wanting a contract that pays close to $10 million per season.
If that weren't enough, Thomas' own teammates began to question the tight end's toughness when he was battling an ankle injury during the 2014 regular season.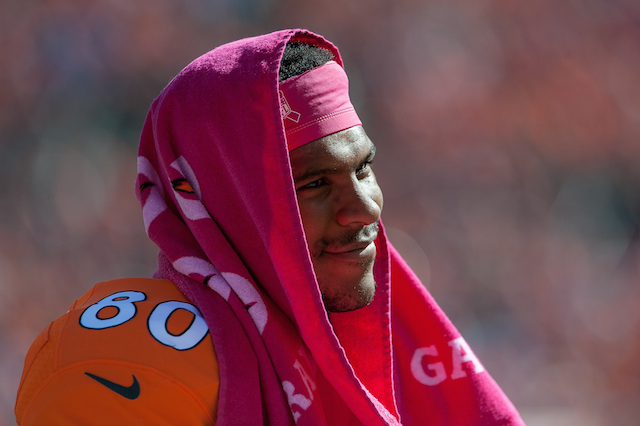 3.  He doesn't love football
Thomas' first love is basketball, which is no secret. He played four years of college hoops at Portland State, and it wasn't until his basketball eligibility was up that he took up playing football. He played well enough and flashed enough potential in his one season of college football that he was selected in the fourth round of the 2011 NFL Draft. With that being said, his status as an NFL Draft pick does not mean Thomas loves playing football.
According to sources with knowledge of the situation, Thomas is playing football "because he can but not because he has to," and is playing in the NFL to "get his money and get out." The same source, in addition to multiple anonymous Broncos teammates of Thomas, says the two-time Pro Bowl tight end is wary of the long-term physical effects of playing in the NFL.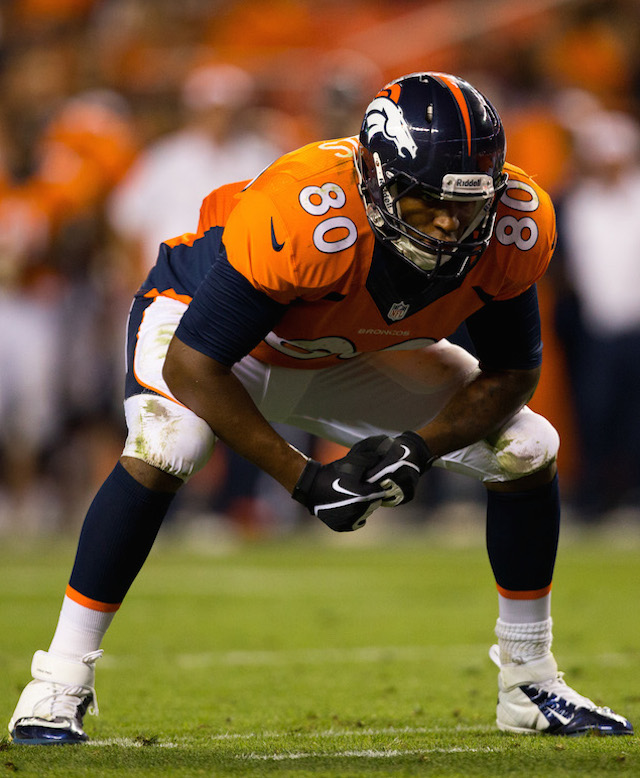 4.  He wants too much money for the type of player he is
The contract extension Jimmy Graham signed prior to the 2014 season set the new precedent for future tight end contract negotiations. Graham, who has a very similar skillset and playing style to Thomas, became the first tight end to sign a contract with an average value of $10 million per season. With that being said, Graham's dependability, production, and physicality all outshine Thomas' by a wide margin. On top of that, Rob Gronkowski, the best all-around tight end in the league by a wide margin, makes an average of $9 million per year. Simply put, Thomas should not be paid in the same class as either Graham or Gronkowski.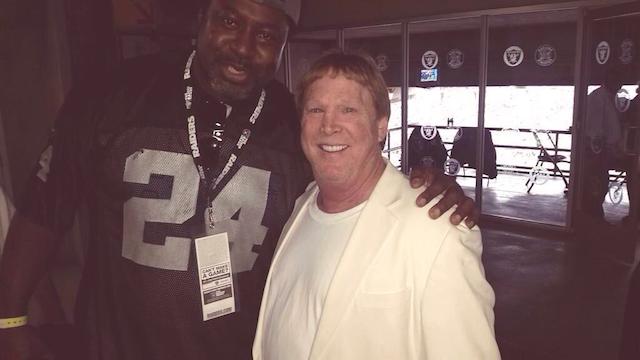 5.  His dad
Greg Thomas (pictured above with Oakland Raiders owner Mark Davis), Julius' father, is clearly not a fan of Broncos' quarterback Peyton Manning or franchise legend-turned-general manager John Elway. Greg Thomas took to Twitter in mid-January to apparently defend former head coach John Fox and place blame on Manning and Elway for the Broncos' early playoff exit this past season. Things got even more cringe-worthy when Greg Thomas chose to respond to a story on Mile High Report stating that prior to the 2014 season, his son had turned down a contract extension worth a reported $8 million per season. The elder Thomas took to the comment section of the story and sounded off in a post about several rumors regarding his son, and even stated that Julius was going to return to Denver in a silver and black uniform of the Raiders. Needless to say, the Thomases have likely burned a lot of bridges in Denver, and there is a good chance that the other teams around the league may lose interest in the talented tight end after this debacle.