11 Retired NFL Players Who Could Still Play Football Today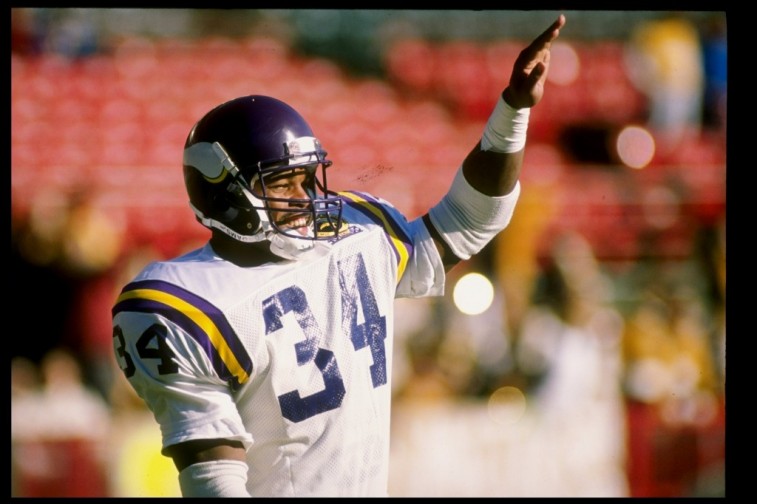 Don't call it a comeback. Unless, of course, your name is Herschel Walker. Back in 2015, despite being 53 years old at the time and not having played in the NFL since 1997, the two-time Pro Bowler was convinced he could still compete in today's game. While discussing the matter on the Boomer & Carton radio show, the former running back was nothing but confident.
"There is not a doubt in my mind," Walker said. Of course, were he ever to truly give this a shot, he'd still need some pretty good wheels. However, according to Walker, he can still fly. "The last time I ran a 40, I ran a 4.3," Walker said. "That was like a year ago. That was when I had not been doing any track work. All I had been doing was [MMA]."
The truth is, Walker lost us the moment he started talking about mixed martial arts. But that didn't make what he said any less intriguing. We certainly admire his enthusiasm and confidence. He'd need both of those things if he ever really wanted to come out of retirement and battle in the NFL.
We'd love to believe that this is an actual possibility. However, the skeptic in us reminds us that it isn't. Still, that doesn't mean we won't play the game anyway. If Walker is convinced he could make a comeback, then why can't other players? With that in mind, here are 11 retired NFL players who we believe could still play in today's NFL.
1. Ronde Barber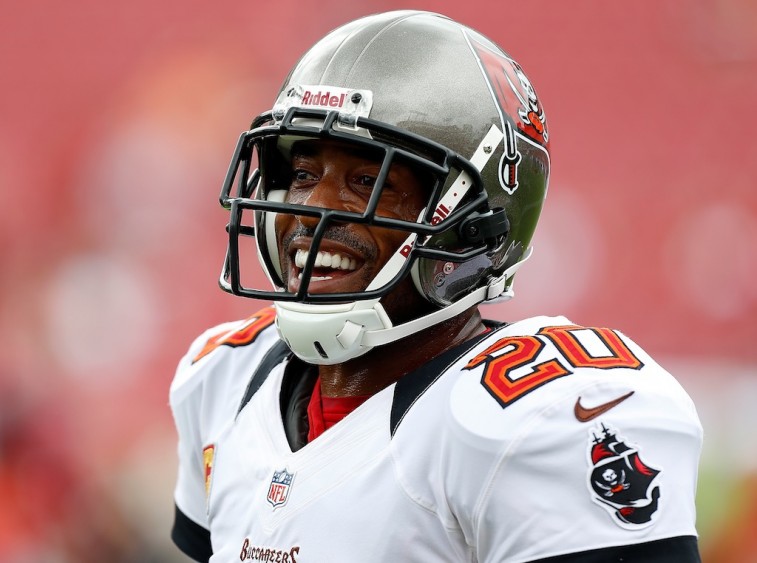 Age: 42
Playing career: 1997–2012
In his 16 seasons with the Tampa Bay Buccaneers, Ronde Barber made five Pro Bowls, was a First-Team All-Pro three times, and won the Super Bowl in 2002. He retired after the 2012 season — fat 37 years old — following a career that saw him amass 1,028 tackles and 47 interceptions. While he wouldn't be a spring chicken if he ever tried to return to the gridiron, the 41-year-old was a smart, durable, and versatile player; the latter trait being the most important piece of the puzzle.
Barber spent his entire career as a cornerback, but switched it up to free safety for his final season in the league. In that particular ball-hawk position, we think Barber might be able to go a few quarters with the big boys. Of course, he would have to consider playing the backup role. And we know how he doesn't like that.
2. Kurt Warner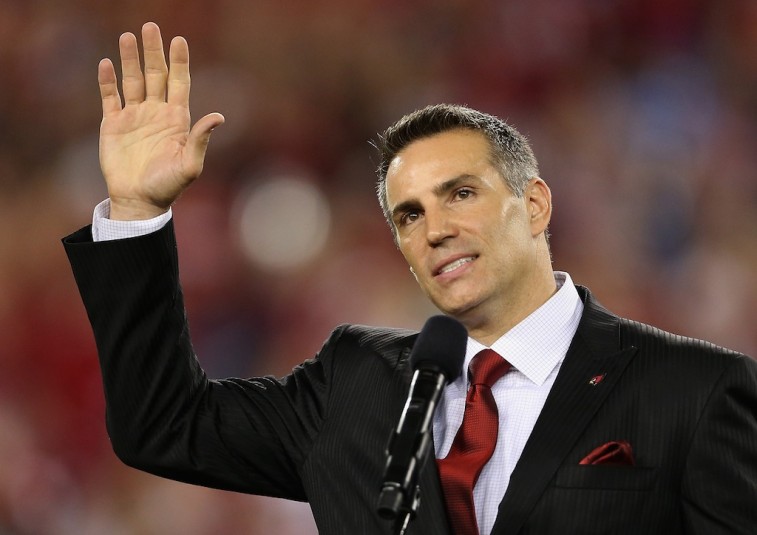 Age: 46
Playing career: 1998–2009
We're not usually fans of former quarterbacks coming out of retirement. This position is hard enough while you're in your prime, let alone when you don't have all your faculties. Still, if anyone could do it, it'd be Kurt Warner. The 12-year veteran — who made four Pro Bowls, won two MVP awards, and led the Greatest Show on Turf to the Super Bowl in 1999 — is certainly smart and resourceful enough to play ball.
But we think Warner's greatest attribute is that, throughout most of his career, he played the role of the "underdog." Whether you're a grocery store stock-boy or a world champion, that feeling never goes away. Plus, it's not like he hasn't considered it before.
3. Ray Lewis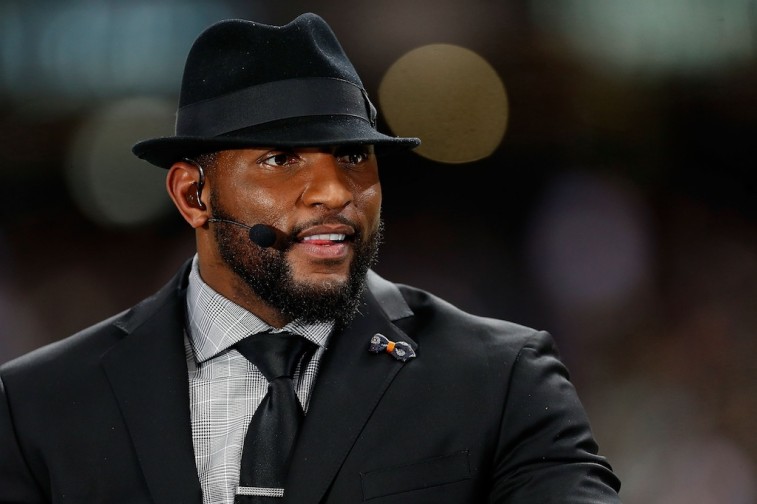 Age: 42
Playing career: 1996–2012
Retired life treats linebacker Ray Lewis pretty well. Following a 17-year career resulting in 13 Pro Bowls, seven First-Team All-Pro selections, two Defensive Player of the Year awards, and two Super Bowl victories, the former Baltimore Raven icon is currently making his mark as an ESPN analyst.
After closing out his storybook career on top of the world, Lewis has nothing left to prove from strapping on his helmet and giving it one last go. However, if you see him on TV, then you know: the guy is still a physical monster. His mind is sharp, he looks the part, and we strongly believe that, even at 41 years old, Lewis could still get after it. We're sure he's got the war paint lying around somewhere.
4. Jerry Rice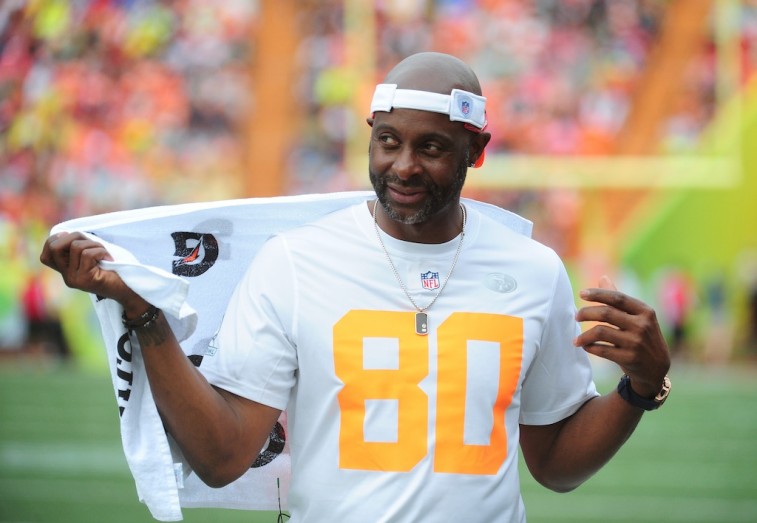 Age: 55
Playing career: 1985–2004
Jerry Rice is considered by many to be the greatest wide receiver in NFL history. The Hall of Famer is the career leader in receptions (1,549), receiving yards (22,895), and receiving touchdowns (197). He's also 54 years old and, therefore, a major dark horse on the list.
Rice is far from the guy who went to 13 Pro Bowls, was a 10-time First-Team All-Pro, and won three Super Bowls. He's not going to haul in an absurd amount of passes, go for crazy yards, or catch tons of touchdowns. His body probably won't allow for it anymore. But his high football IQ, ability to run crisp routes, and wealth of knowledge would be enough to help Rice make some plays.
5. Michael Strahan
Age: 45
Playing career: 1993–2007
The only thing that might prevent Michael Strahan from giving it another go in the NFL is the fact that he may very well be the busiest guy on the planet. Whether he's working with Fox NFL Sunday or doing his thing on Good Morning America, Strahan lacks the time to get into official football shape.
However, it's not like the 43-year-old is slouching. The guy looks like a freight train. We thoroughly believe the Hall of Famer could still strike fear in the hearts of quarterbacks throughout the entire NFL. Strahan might not record 22.5 sacks (again), but he could probably still do damage on the gridiron.
6. Brett Favre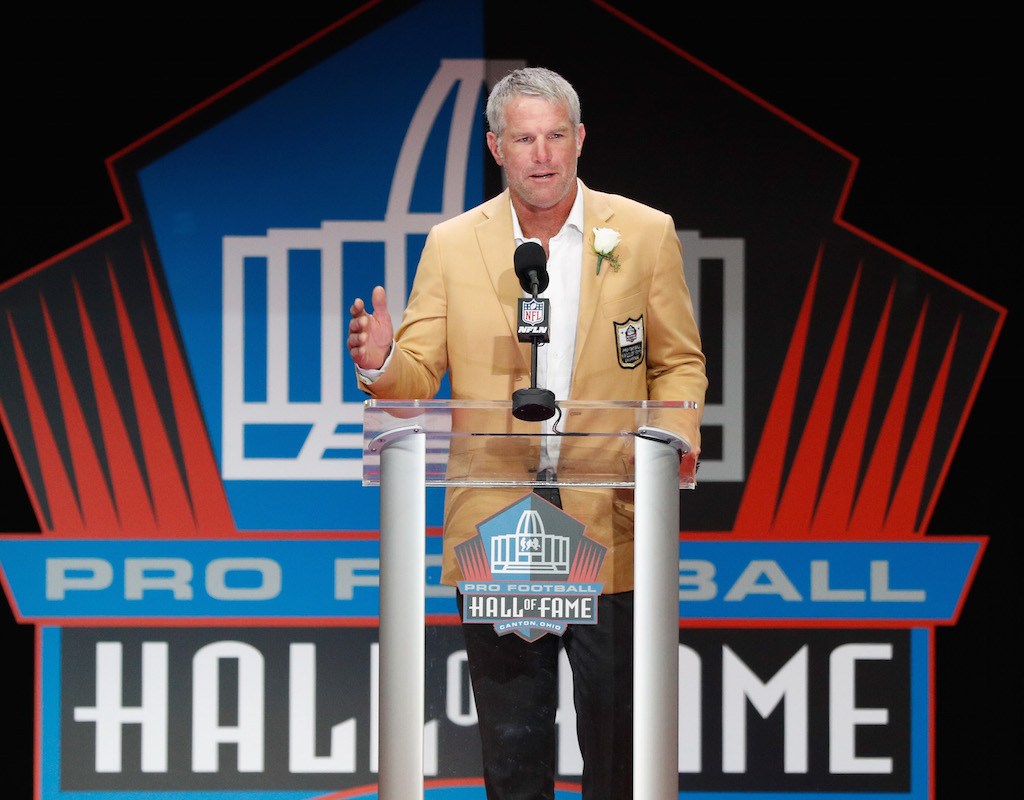 Age: 48
Playing career: 1991–2010
Few players seemed to enjoy playing football as much as Brett Favre. With his gunslinger mentality and rifle for an arm, the Hall of Fame quarterback spent 20 years carving up defenses to the tune of 71,838 career passing yards (No. 2 all time) and 508 touchdown passes (No. 2 all time). In the process, he also went to 11 Pro Bowls, won three MVPs, earned three First-Team All-Pro honors, and hoisted the Lombardi Trophy as a member of the Green Bay Packers.
Favre might've had a difficult time walking away from the game (understatement of the century), but if he really put his mind to it, something tells us he could still do some damage on the gridiron. For the record, just so we're clear, this is not something we actually want to see happen.
7. Randy Moss
Age: 40
Playing career: 1998–2010, 2012
There's a reason Randy Moss was dubbed "The Freak" — because he was. Throughout the course of career, the stud wideout was a bona fide touchdown machine (leading the league in touchdown receptions five times) and a big play waiting to happen. Moss made six Pro Bowls, was a four-time First-Team All Pro, and walked away from the sport with 15,292 career receiving yards (No. 2 all time) and 156 touchdown receptions (No. 2 all time).
If Moss ever decided to make a comeback, there's a good chance he wouldn't be the same game-changing threat we all remember. However, the 6-foot-4 wideout remains confident that, given the right situation, he could still get the job done. That's good enough for us.
8. Chad Johnson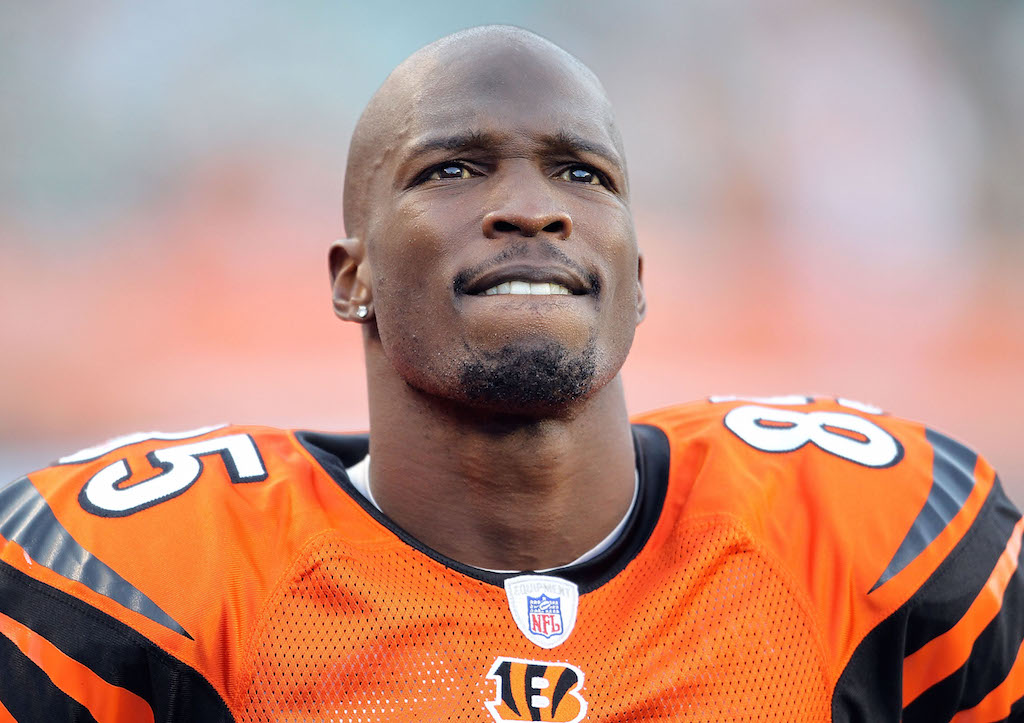 Age: 39
Playing career: 2001–11
Like him or not, Chad Johnson was a beast. In 11 seasons, Ochocinco had 11,059 receiving yards, 766 receptions, and 67 touchdown catches. He was a two-time First-Team All-Pro, a six-time Pro Bowler, and a dynamic playmaker. Although he's been out of the league since 2011, Johnson's the sort of guy that, if he ever considered making a comeback (for the record, he hasn't), we'd be foolish not to take him seriously. After all, the guy did race a horse. So, as far as we're concerned, anything is possible.
9. Terrell Owens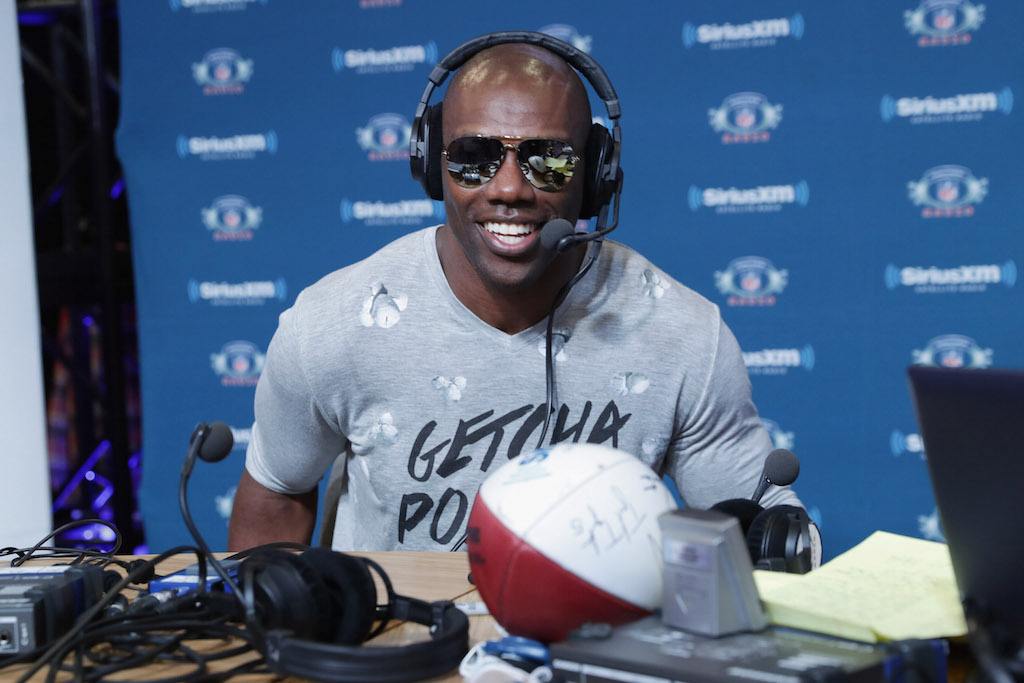 Age: 43
Playing career: 1996–2010
Unless you're one of those vindictive Hall of Fame voters (yes, we went there), then you already know Terrell Owens was one of the most dominant wide receivers in the history of the game. In 15 NFL seasons, T.O. went to six Pro Bowls, earned five First-Team All-Pro honors, and led the league in touchdown receptions in three separate seasons.
Sure, the guy had a tendency to tear locker rooms apart and was often undone by his childish behavior, but it's impossible to overlook his 1,078 receptions (No. 8 all time), 15,934 receiving yards (No. 2 all time), 153 touchdown receptions (No. 3 all time); unless, of course, you're a Hall of Fame voter who's unable leave your emotions at the door. Sorry, we couldn't help ourselves.
Owens might be 43 years old, but the guy continues to be a physical freak; one who knows better than anyone how to get himself — and his body — game ready. T.O. was ready to provide his services to the City of Brotherly Love. If only the Eagles had picked up the phone and made it happen.
10. Calvin Johnson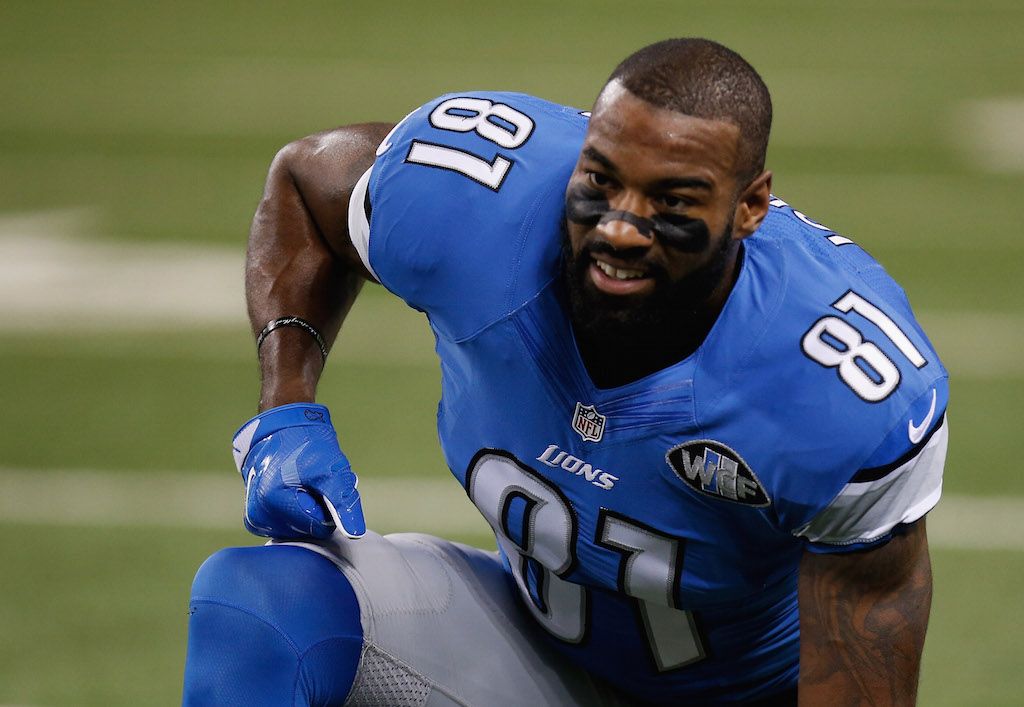 Age: 32
Playing career: 2007–15
This pick feels like cheating, but we don't care. Calvin Johnson walked away from the sport in 2015 to go dance with some stars, so as far as we're concerned, he's completely fair game. During his nine-year career, Megatron had 11,619 receiving yards, 83 touchdown catches, and went to six Pro Bowls.
At 6-foot-5, 239 pounds, Calvin was one of those players you couldn't stop, so you just tried your best to contain him. Plus, aside from being recently removed from the game, the three-time First-Team All-Pro is just 31 years old. If Calvin wishes to return to the NFL, there's only one way to respond: Please and thank you.
11. Howie Long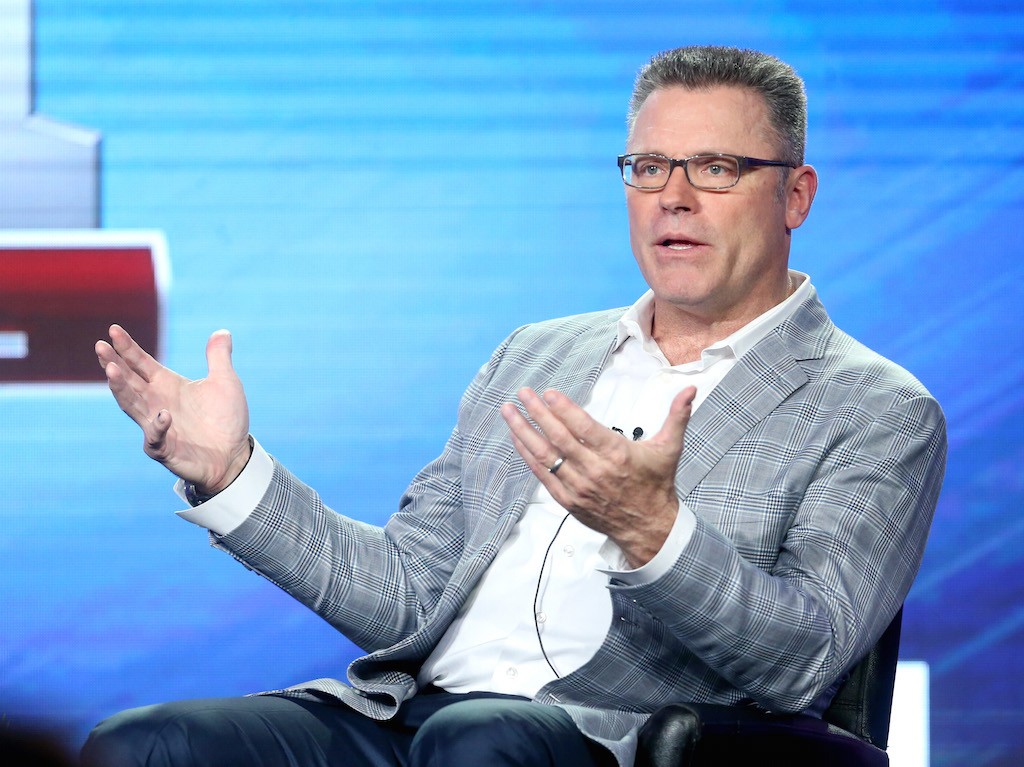 Age: 57
Playing career: 1981–93
This is not a joke. Have you seen Howie Long lately? Seriously, have you? The Hall of Famer is 57 years old, yet still looks like the same eight-time Pro Bowler who wreaked havoc for the Raiders during the '80s and '90s. If you don't think he could step on the field and mix it up in today's game, that's on you. But you won't be laughing when Long puts you on your back and steals your lunch money.
Statistics are courtesy of Pro-Football-Reference and NFL.com.