NFL: 5 Rookie Players Who Surprised Everyone in 2015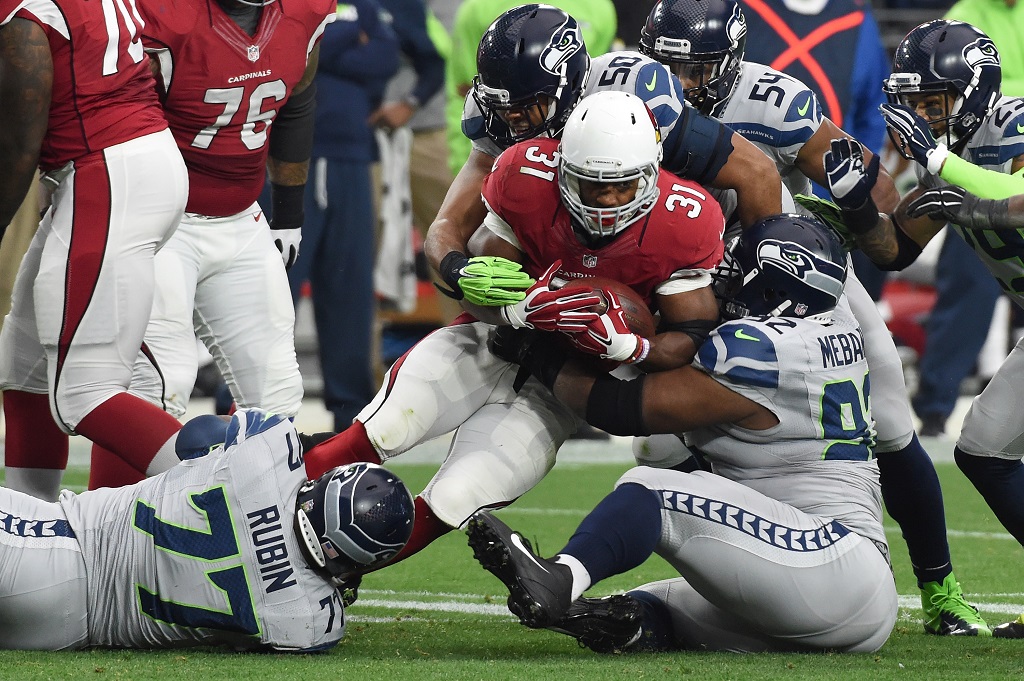 With each rookie class that enters the NFL, there are those few who blow past the expectations set for them in their first professional season. These players are often thrust into situations where their respective teams need huge production, and they respond in a major way by becoming a huge source of reliability. Here are the top five rookies who surprised everyone in 2015.
5. Landon Collins, New York Giants
When the New York Giants selected Landon Collins late in the second round of last year's draft, they hoped he could make an immediate impact. And the former Alabama product made his presence felt, tying for a rookie-best 112 combined tackles (which was also fourth-best among all defensive backs) while starting all 16 games for the Giants.
Although he had an up-and-down season in terms of pass coverage from the free safety position, Collins proved to have an eye for the ball in the running game, being the only Giants player to record (with 100-plus tackles) and leading the team with 84 solo tackles. The 22-year-old's play also helped him earn a selection to the Pro Football Writers of America (PFWA) All-Rookie team. Collins may not necessarily be suited for the free safety position because of his struggles in coverage, but he certainly proved to be a surprising rookie due to his production in 2015.
4. Stefon Diggs, Minnesota Vikings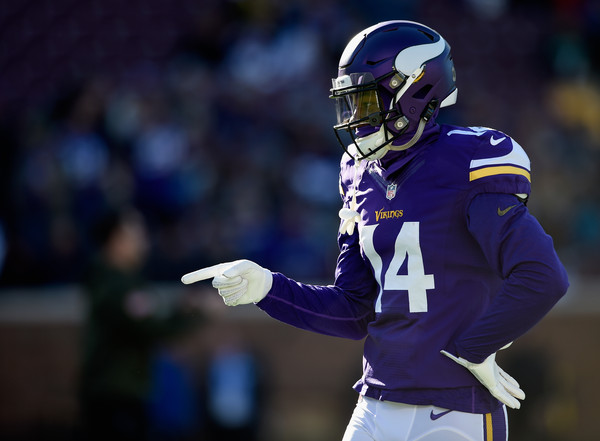 Through the first three games of the season, rookie wide receiver Stefon Diggs remained on the sidelines as a healthy inactive. However, he received his first opportunity to play in Week 4 against the Denver Broncos — due to injuries to Charles Johnson and Jarius Wright — and put together strong performance with six receptions on 10 targets and a team-best 87 receiving yards. Diggs followed it up with two games involving at least six catches and more than 100 receiving yards. He added a fourth straight game with six receptions and added 95 receiving yards, which made him the first rookie wide receiver in NFL history to record as least 87 yards in each of his first four NFL games.
Although his production tailed off as the season wore on, Diggs proved to be a pleasant find in the fifth round of last year's draft, finishing fourth among rookies in catches (52) and second in receiving yards (740) and receptions for 20-plus yards (13). The former Maryland wideout proved to be a factor with his speed and great hands. His overall performance in the 2015 season helped him get selected to the PFWA's All-Rookie Team.
3. David Johnson, Arizona Cardinals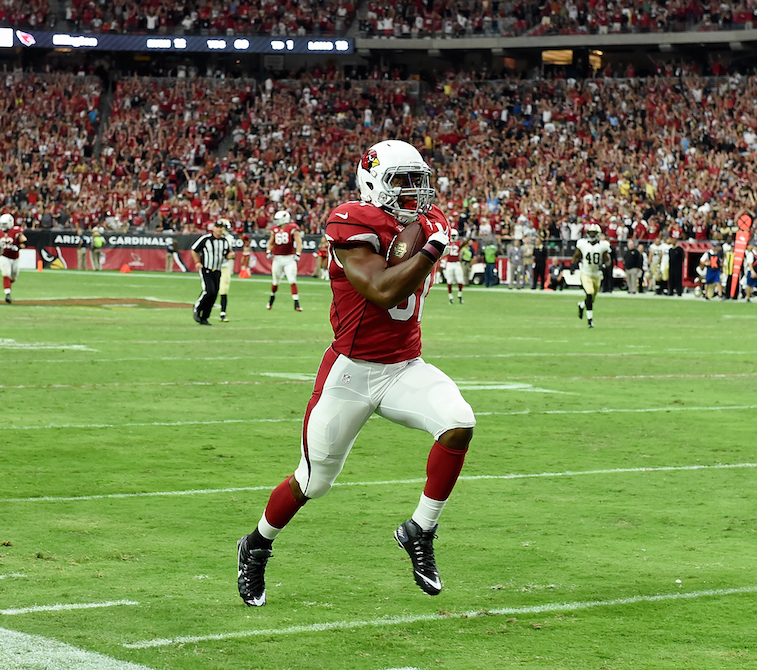 Despite being selected in the third round of the 2015 NFL Draft, running back David Johson began this season fourth on the depth chart at his position for the Arizona Cardinals. The 24-year-old played sparingly throughout much of the season, but he got his first career start in Week 13 against the Los Angeles Rams (Chris Johnson was sidelined with a broken leg). Johnson took advantage of the opportunity, rushing for 90-plus yards in three straight games. This was capped off by his career-100 rushing yard performance when he recorded 187 rushing yards and three touchdowns against the Philadelphia Eagles, which helped him earn NFL Offensive Rookie of the Month for December.
Although he struggled in the team's last two regular-season games, Johnson seems to have made a strong case for being the Cardinals' starting running back next season. He showed his versatility as a huge factor in both the passing and running game, finishing eighth in rushing yards (581) among rookies and receptions (36). This was quite an impressive feat given that he only received significant playing time in the last five games of the season. All in all, Johnson was a great find by the Cardinals.
2. Thomas Rawls, Seattle Seahawks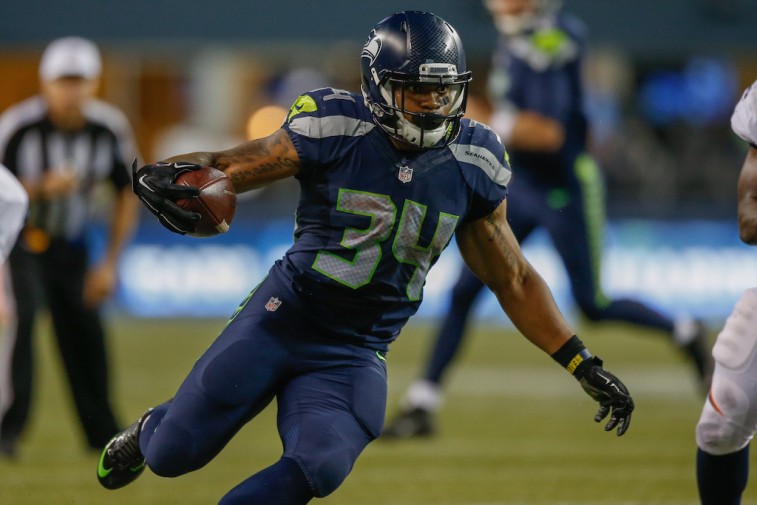 As an undrafted rookie out of Central Michigan, Thomas Rawls entered the NFL fourth on the Seattle Seahawks' depth chart at running back. With Marshawn Lynch struggling with his health, it created a prime opportunity for him to become the team's starting running back. He stepped up in that role, putting together the first two 100-rushing-yard performances of his career in his first three starts and becoming just the first player besides Lynch to record a 100-yard rushing game for the Seahawks since the 2012 season.
With Lynch continuing to be sidelined with his abdomen injury, Rawls once again got the call in Week 11 against the San Francisco 49ers, rushing for 209 yards, which broke the Seahawks' franchise rookie record for rushing yards and also made him the first player in NFL history to have 250-plus scrimmage yards, a rushing touchdown, and a receiving touchdown in the same game. He was also the first Seahawks' player to eclipse 200 rushing yards since Shaun Alexander in the 2006 season. Rawls recorded two more straight games with a rushing touchdown, including his fourth 100-yard rushing performance of the season.
Although his rookie season was cut short after suffering a fractured ankle on the Seahawks' opening drive against the Baltimore Ravens in Week 14, Rawls put together a strong rookie campaign, finishing second among rookies in rushing yards (830), rushes for first downs (37), and rushes for 20-plus yards (seven), which all earned him a selection to the PFWA's All-Rookie Team. There's no question that he could have eclipsed 1,000 rushing yards had he stayed healthy. More than anything else, Rawls was one of the biggest surprises of the 2015 season. 
1. Marcus Peters, Kansas City Chiefs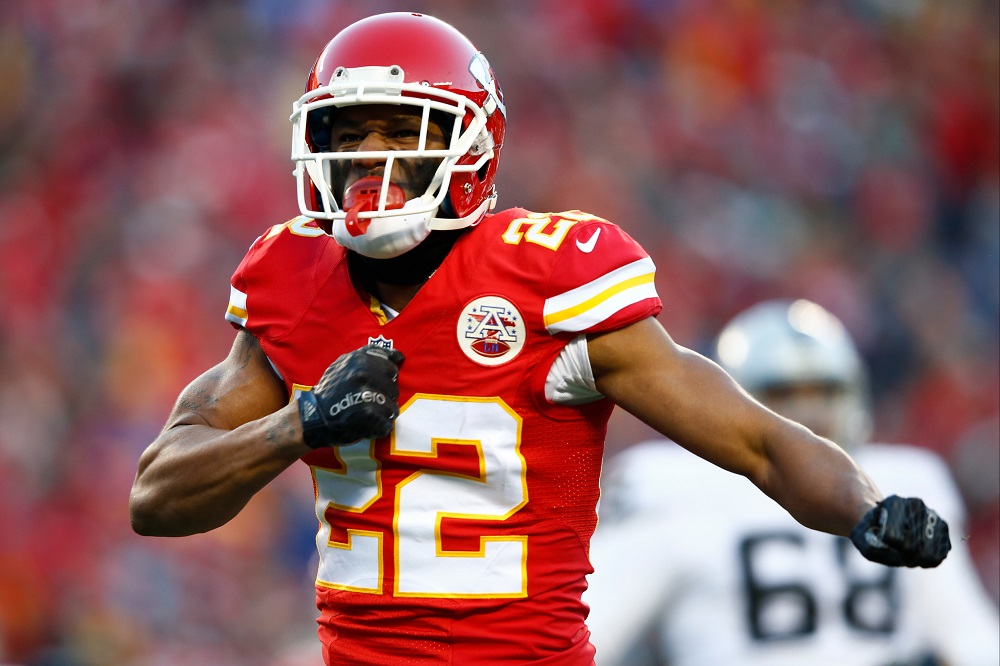 A first-round pick being classified as a surprise is certainly a difficult case to sell. Being a first-rounder often comes with a lot of expectations, but Marcus Peters blew those high expectations out of the water in his first season with the Kansas City Chiefs. The 23-year-0ld tied for the league lead with eight interceptions while leading all defensive backs with a league-best 26 pass deflections. This includes the impressive feat of not allowing a single touchdown during Weeks 8 and 16.
Peters' stellar play helped him earn the honor of being just one of three rookies named to the 2016 Pro Bowl. He was also selected to the Second Team All-Pro, earned the AFC Defensive Rookie of the Month for December, and is one of the favorites to win the NFL Defensive Rookie of the Year award. Yes, it's no surprise that Peters played well, but his dominance in his first season in the league could make a fair argument of him being one of the best players at his position. All of this makes him extremely deserving of the top spot on the list of the most surprising rookie of the 2015 season.