NFL: 5 Significant Storylines Heading Into Week 17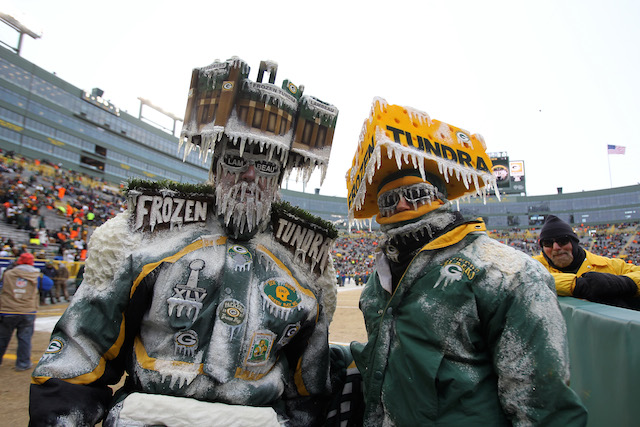 For those who haven't figured this out by now, there are no dull weeks during an NFL season. Week 17 may seem anticlimactic because several teams will be, for lack of a better term, playing for nothing this week. Additionally, the vast majority of fantasy football leagues ended last week, which means fantasy owners won't have a rooting interest in specific players in Week 17. With all that being said, there will still be no shortage of interesting storylines on the final Sunday of the 2014 NFL regular season.
Here is a look at five significant storylines as we head into Week 17.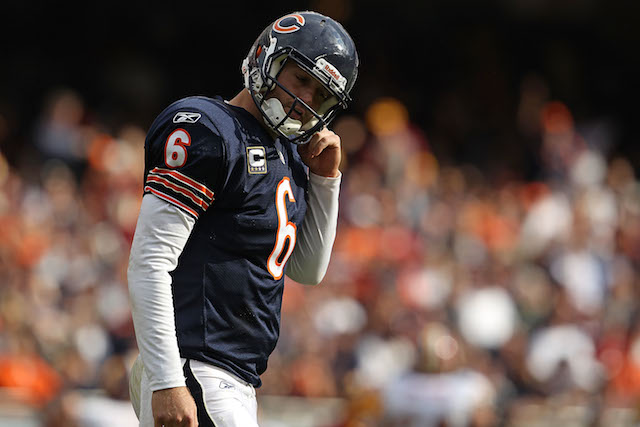 1.  How will Jay Cutler respond after being benched?
The Chicago Bears' Week 17 game against the Minnesota Vikings may very well end up being Jay Cutler's last game as a member of the Bears. After a wildly inconsistent year, Cutler was benched following the Bears' Week 15 loss to the New Orleans Saints. He is, however, getting a second chance of sorts this week against the Vikings. His replacement, Jimmy Clausen, suffered a concussion in Week 16, making Cutler's benching a very short-lived demotion.
It will be interesting to see how Cutler responds to what was likely the biggest shot to his ego in his entire football career. Given his track record, it would be surprising if he used the demotion as motivation to change his ways. At the same time, something like this has never happened to him during his career, and it may be exactly what was needed to induce a change in pregame preparation, leadership approach, and style of play for one of the most physically gifted quarterbacks in the NFL.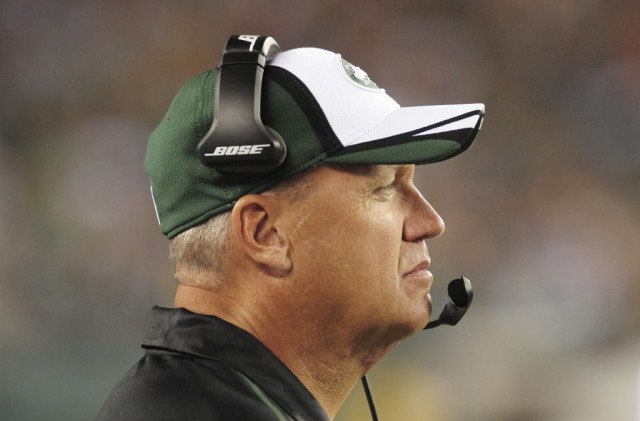 2.  Will the New York Jets send Rex Ryan off with a win? 
At this point, it's basically a forgone conclusion that Rex Ryan will be fired as head coach of the New York Jets as soon as Monday morning. Ryan has always been popular with his players, so it will be interesting to see if the Jets play with a little extra passion in an attempt to "win one for Rex."
Ryan will likely be a hot commodity in the coaching world this offseason, and should have his pick of jobs for the 2015 season.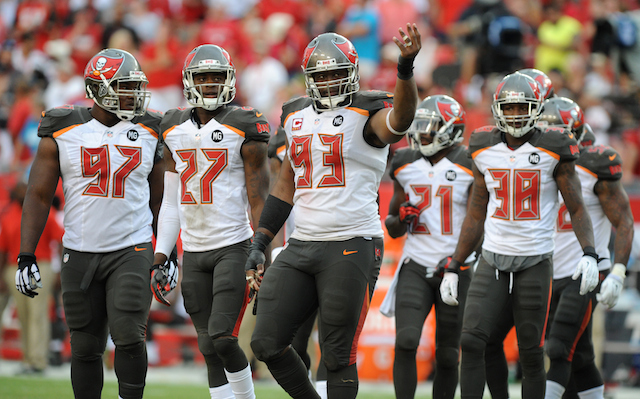 3.  Will the Tampa Bay Buccaneers lock up the first overall pick in the 2015 NFL Draft?
Tampa Bay Buccaneers head coach Lovie Smith has made it no secret that the only good thing about being where his team is in the standings is the idea of getting a high draft pick and being able to draft a franchise-changing player. With a loss to the New Orleans Saints in Week 17, the Tampa Bay Buccaneers will clinch the first overall pick in the 2015 NFL Draft. This will give a team that is desperate for a franchise quarterback the first right to draft Heisman Trophy winner Marcus Mariota out of Oregon, or Jameis Winston out of Florida State – assuming both decide to turn pro this year.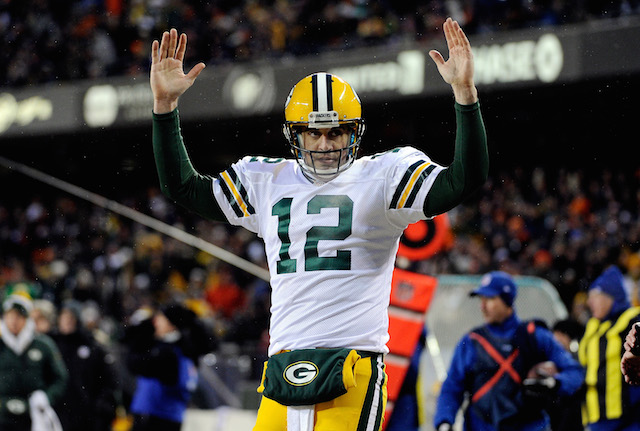 4.  Who will win the NFC South, NFC North, and AFC North?
All three divisions are up for grabs this week. The Atlanta Falcons and Carolina Panthers will be playing for the NFC South title and the fourth seed in the NFC playoffs, the Green Bay Packers will be playing the Detroit Lions for the NFC North title and a first-round playoff bye, and the Cincinnati Bengals and Pittsburgh Steelers will be playing for the AFC North crown.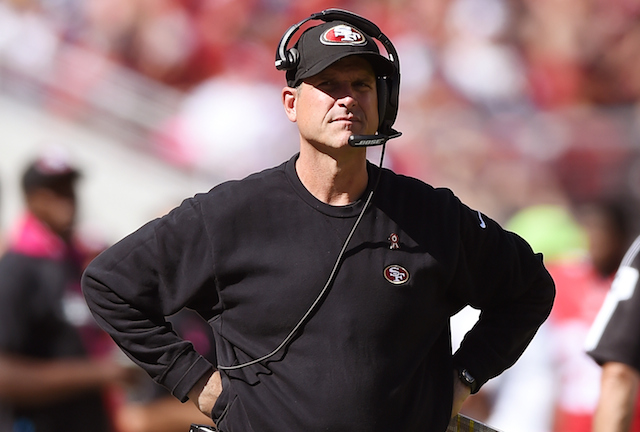 5.  Will this be Jim Harbaugh's final game coaching in the NFL?
Jim Harbaugh's coaching future is the talk of the football world right now. Many people feel like he will be returning to Michigan, his alma mater, to help revive their struggling football program. Others feel like he prefers the lifestyle and style of play in the NFL. If Harbaugh does indeed return to the college game, this week will signal the end of his highly successful stint coaching in NFL.