NFL: 5 Team Logos Redesigned as Music Records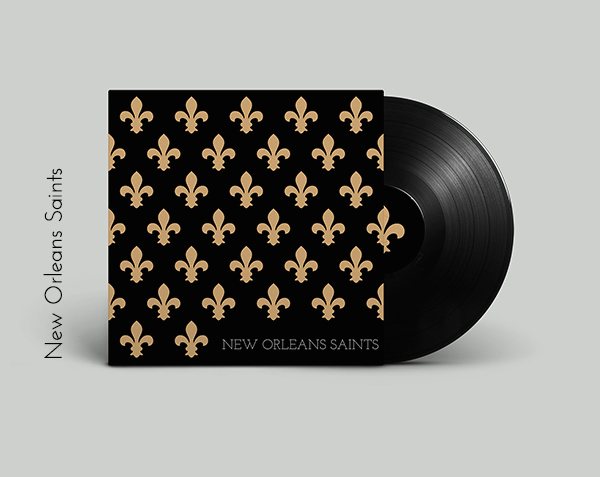 What's that, you say? Football three days a week? That's music to our ears. Like you, we're absolutely, positively, and without a doubt, always hungry for some football. Every snap, every play, every roar of the crowd is like a symphony of awesomeness.
We apologize if that was too many music references, but trust us, we have a good reason. With the new season upon us, we've been scouring the internet looking for football related things to inspire us. Obviously the game in and of itself is reason enough to get super amped. However, we were hoping to find something interesting, unique, and totally original. And low and beyond, we came across exactly what we were searching for.
While browsing DesignTAXI, we discovered the work of a graphic artist from The Netherlands named Maans D, who had the brilliant idea to take NFL team logos, tone them down, and redesign them as vinyl covers. And if you ask us, this work has all the makings of an instant classic (sorry).
Here's a look five NFL logos redesigned as classic vinyl covers.
1. Detroit Lions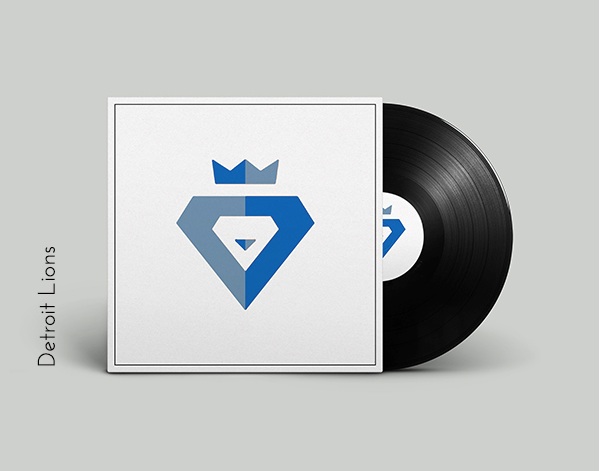 Aside from the colors, there's nothing definitive connecting this particular vinyl cover to the Detroit Lions organization. That being said, we think it's absolutely incredible. We love the style, the simplicity, the use of a border, and the overall flow of this design. It reminds us of the time when the Lions logo was redesigned as a soccer logo. That really worked, and so does this. Who knew Detroit could look so chic?
2. Pittsburgh Steelers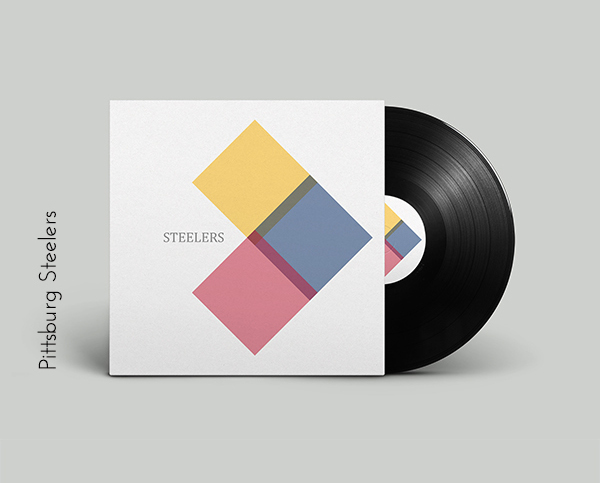 It doesn't matter if they're getting a helmet makeover or taking their talents to Canada, the Pittsburgh Steelers have always managed to have a beautiful and clean logo. Not only does this album cover remain loyal to the traditional colors used by the organization, but we feel it also gives off a sort of "abstract vibe." When it comes to music, sometimes, that's the best kind.
3. Houston Texans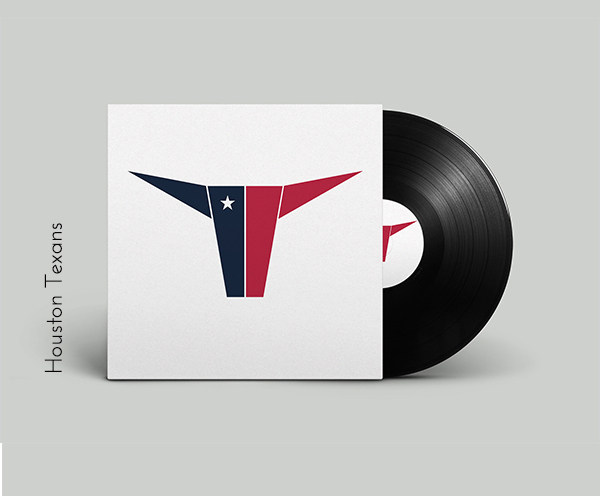 When discussing the thinking behind the Houston Texans logo — which is a bull's head in the colors of the Texas state flag — owner Bob McNair said, "We think the spirit of the bull reflects Texas; bold, proud, strong, courageous, independent." If you ask us, this redesign does nothing to tarnish that sentiment. In fact, we think the crisp straight lines and increased proportionate shape only make the Texans shield more powerful.
4. Denver Broncos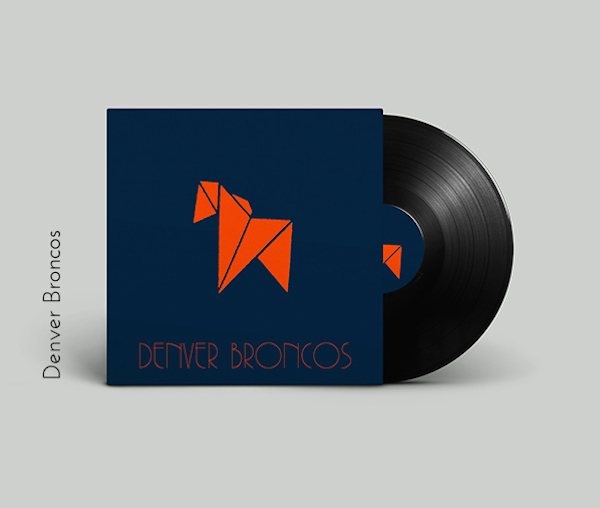 From a creative standpoint, this new Denver Broncos shield is a glorious touchdown. Just because the broncos head is no longer ferocious, intense, and intimidating, that doesn't mean this logo is without artistic merit. Quite the opposite, actually. We love the use of an origami stallion; it's so "hip." We can just picture Peyton Manning spending countless hours trying to shape this piece himself. We have no doubt he'd eventually master it.
5. Miami Dolphins
When it comes to this Miami Dolphins vinyl cover, we don't think Maans D could have done a better job of capturing a more perfect portrayal of an NFL organization. The color schemes are impeccably blend, the setting orange sun is gorgeous, and the dolphin's flukes lowering into the water is incredibly serene. If we had to pick out favorite of the bunch, it'd be hard to go against this one. We'd definitely buy this album.
To see the rest of Maans D's "NFL Vinyl Collection", click here.