NFL: 5 Teams That Will Travel the Most This Season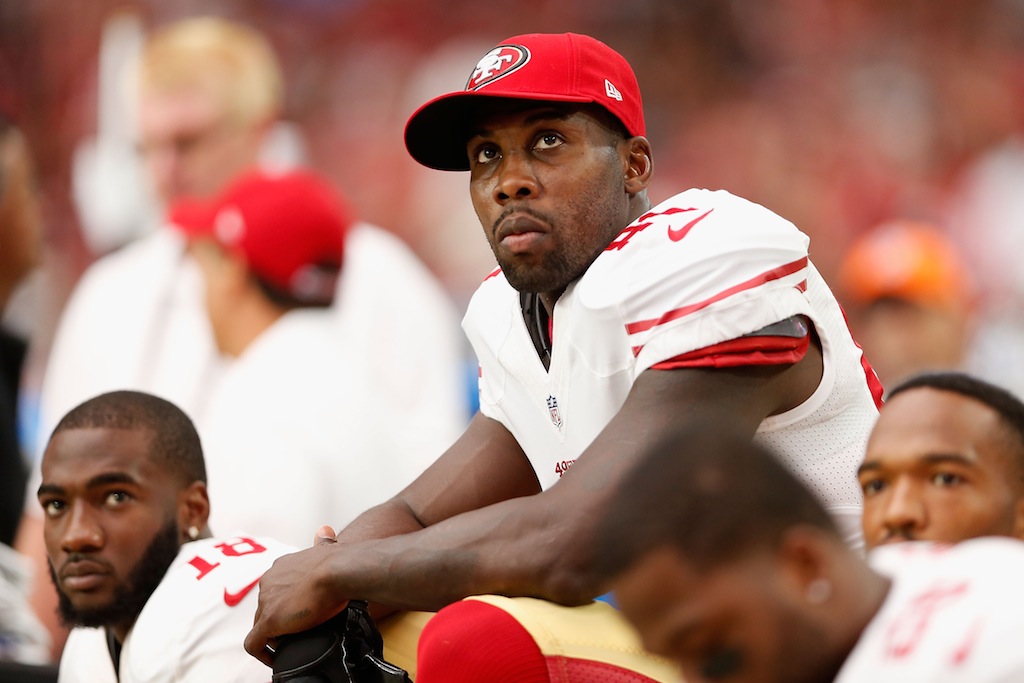 You know what they say about the NFL: If the beating you take on the gridiron doesn't break you, all the time you spend traveling will.
OK, so maybe no one actually uttered those words. That doesn't make it any less true. Whether it's during practice or the games themselves, players in the National Football League are putting their bodies through tons of physical strain. And as they try to battle through a season of bumps, bruises, and injuries, it's not as if spending ample time on the road helps the recovery process. We have a strong feeling it doesn't.
Unfortunately, traveling is part of the job description. If there's any reason to complain about this particular element of the game, it's that some teams don't have to travel as much as others. Thanks to the data collected by Carey.com — and brought to our attention via Business Insider — we now know which organizations have the most ground to cover in 2015. Since we have a feeling you're dying to know this piece of information, here's a look at the five NFL teams that will travel the most this season.
5. San Diego Chargers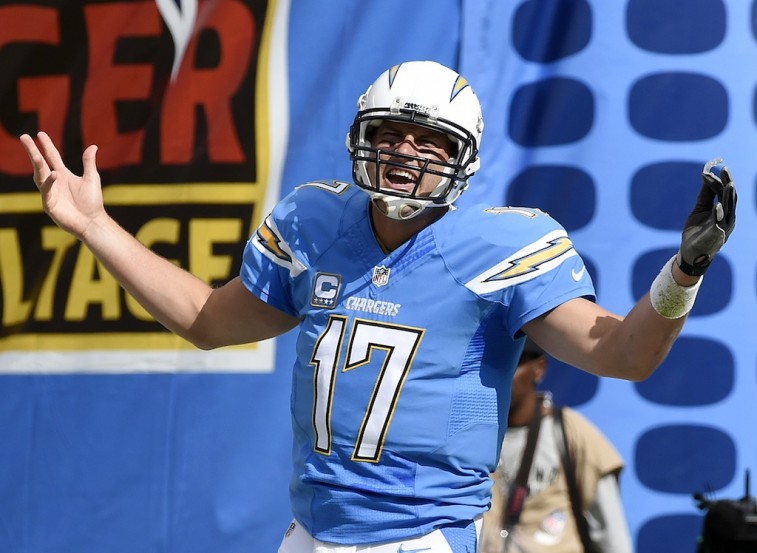 With a 30-27 victory over the Cleveland Browns in Week 4, the San Diego Chargers stopped a two-game losing streak and moved their record to a respectable 2-2. While it's always nice to get back to .500, this record doesn't tell the entire story. So far this season, the Chargers have only managed to win at home. Considering San Diego is scheduled to travel 12,140 miles in 2015 — the fifth most in the NFL — it might be nice for this group to figure out how to win away from Qualcomm Stadium.
4. Oakland Raiders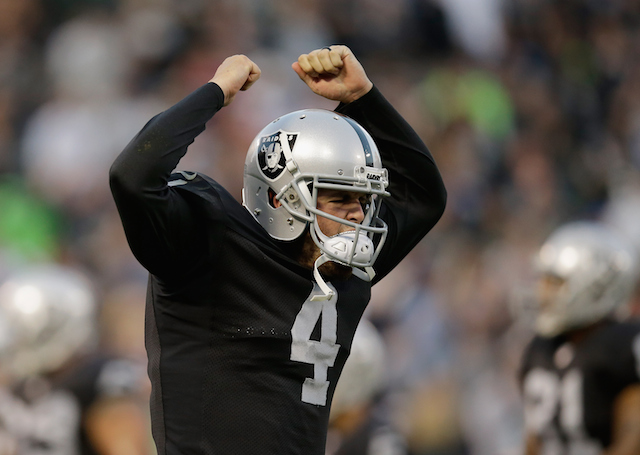 In Jack Del Rio's first season as the Oakland Raiders head coach, he's led this group to a 2-2 record after the first four weeks. With a franchise-hopeful quarterback in Derek Carr, a standout rookie receiver in Amari Cooper, and a game-changing linebacker in Khalil Mack, the future of football in Oakland — if the team remains there — appears to be quite bright. Of course, in the present, this team is looking at a 2015 season filled with vast amounts of travel — 13,162 miles, to be exact. As long as this team continues to grow and get better, we're sure all that time on the road won't be too bad.
3. Miami Dolphins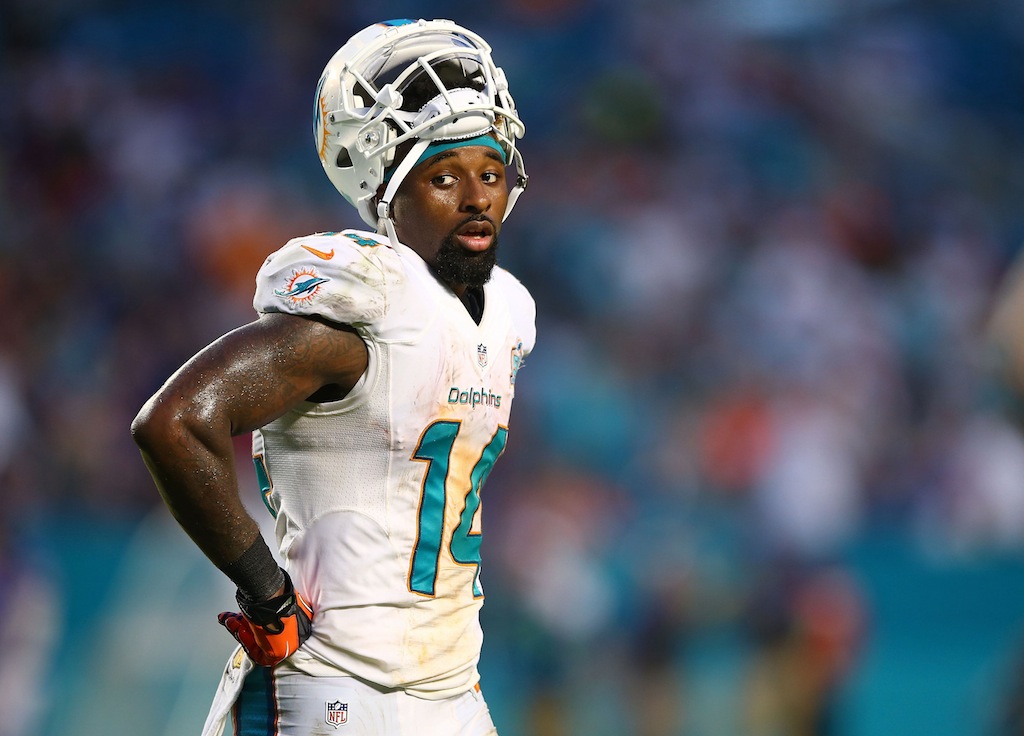 The Miami Dolphins can't seem to catch a break in 2015. Not only is the team 1-3 and failing to meet expectations in every possible way but, following the recent firing of head coach Joe Philbin, it's safe to say the Dolphins are in need of a seriously reality check. Fortunately for them, they'll have plenty of time on the road to sort through all their issues. Per Carey.com's calculations, the Dolphin's 2015 season will see them travel 13,203 miles, the third most among all NFL teams. Hopefully this group can turn things around. If not, the rest of the season is sure to be a bumpy ride.
2. Seattle Seahawks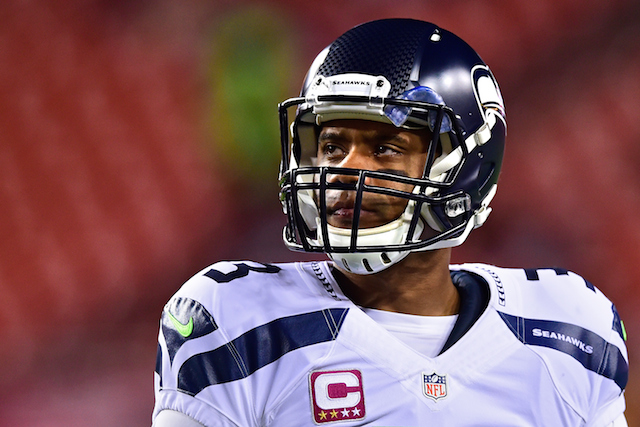 After winning back-to-back NFC championships — and a Super Bowl in 2013 — no one expected the Seattle Seahawks to start the season 0-2. To make matters worse, this group set to travel a total of 13,649 miles in 2015. Could you imagine how miserable that would be if this team continued to lose games? Fortunately for them, following two consecutive wins — albeit with some help from the officials — the Seahawks have started to move in the right direction. Which is more than we can say about the organization that sits at the top of this list.
1. San Francisco 49ers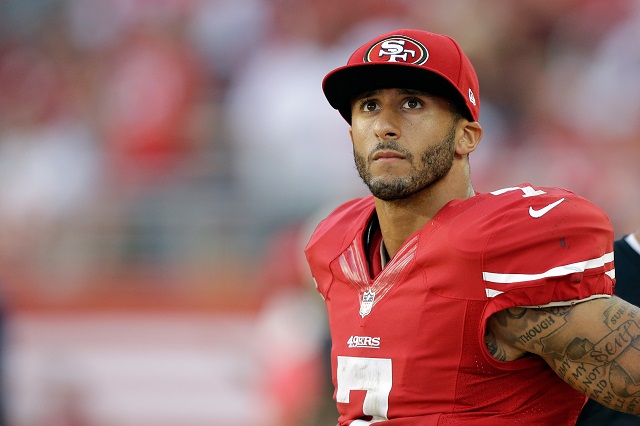 How the mighty have fallen.
It wasn't too long ago that the San Francisco 49ers were considered to be one of the most formidable teams in all of football. But if you've managed to sit through any of their games in 2015, you know that's no longer the case. This group is only scoring 12 points per game (32nd of 32 in the NFL), while allowing the opposition to put up 27.5 points a contest (28th in the NFL). If you ask us, the Niners are fortunate to be sitting at 1-3. Perhaps traveling 13,904 miles this season will help this team figure out how to make things right. It's not like anything else is working.
All statistics are courtesy of Pro-Football-Reference.com, Business Insider, and Carey.com.
To see the total miles each NFL team will travel during the 2015 season, click here.