NFL: 5 Teams That Won During Free Agency
Over the last week, we got a convincing reminder that the National Football League is the king of American sports. The NBA season is in the midst of the final stretch of their regular season, March Madness is rapidly approaching at the college basketball level, and Major League Baseball's Spring Training is now officially underway. Nonetheless, it was NFL free agency that stole the show and captured everyone's attention over the last couple of days.
Now that the dust is settling on the first wave of free agency, we decided to reflect on what has happened. In this article, we are going to look at five teams (in no particular order) that have won during the 2016 free agency period.
1.  Houston Texans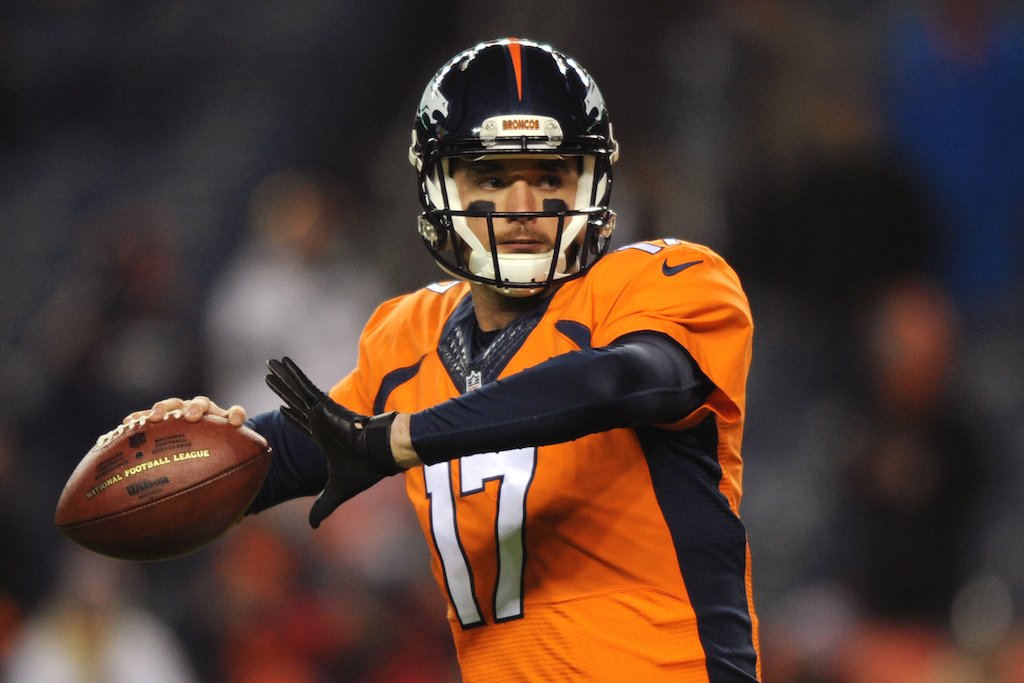 Key Signings:
Brock Osweiler, quarterback
Lamar Miller, running back
Jeff Allen, offensive guard
The Texans have made it unmistakably clear that they are committed to improving on the offensive side of the ball in 2016. They may have overpaid for him, but the fact still remains that the Texans landed the best available quarterback on the free agent market in Brock Osweiler (pictured above). They also added one of the most explosive young running backs in the league in Lamar Miller, and one of the NFL's better offensive guards in Jeff Allen. Needless to say, the Texans' offense will have a new look next season. If their spending spree ultimately pays off, this team, which already has a stout defense in place, will likely emerge as a legitimate contender in what is shaping up to be a wide open race in the AFC.
2.  Oakland Raiders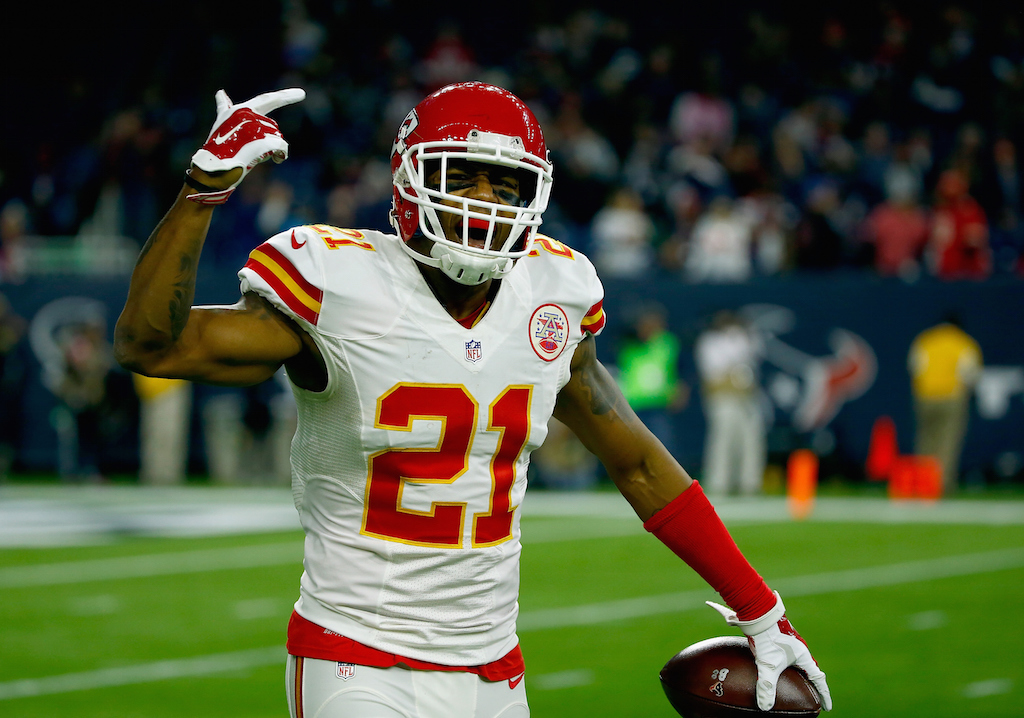 Key Signings:
Kelechi Osemele, offensive guard
Sean Smith, cornerback
Bruce Irvin, outside linebacker
The Raiders finally showed signs of life on the field in 2015, and as a result, they were able to capitalize on having a massive amount of salary cap space this offseason. The have already signed one of the best young offensive linemen in the league in Kelechi Osemele, one of the top overall cornerbacks in the league in Sean Smith (pictured above), a Pro Bowl caliber linebacker in Bruce Irvin, and are said to be serious contenders for All-Pro safety Eric Weddle. While we aren't ready to call the Raiders Super Bowl contenders just yet, we do believe that their offseason moves will make them a legitimate playoff contender in the AFC in 2016.
3.  Philadelphia Eagles
Key Signings:
Brandon Brooks, offensive guard
Rodney McLeod, safety
Chase Daniel, quarterback
The Eagles have had a busy, and highly productive, offseason thus far. They have already added three solid players in free agency in offensive guard Brandon Brooks, safety Rodney McLeod, and quarterback Chase Daniel, who will compete with Sam Bradford for the team's starting job. While their free agency signings have been solid, we are more impressed that they were able to rid themselves of the terrible contracts that former head coach Chip Kelly signed cornerback Byron Maxwell and running back DeMarco Murray to during free agency last offseason. All said, the Eagles are in much better shape than they were a week ago.
4.  New York Giants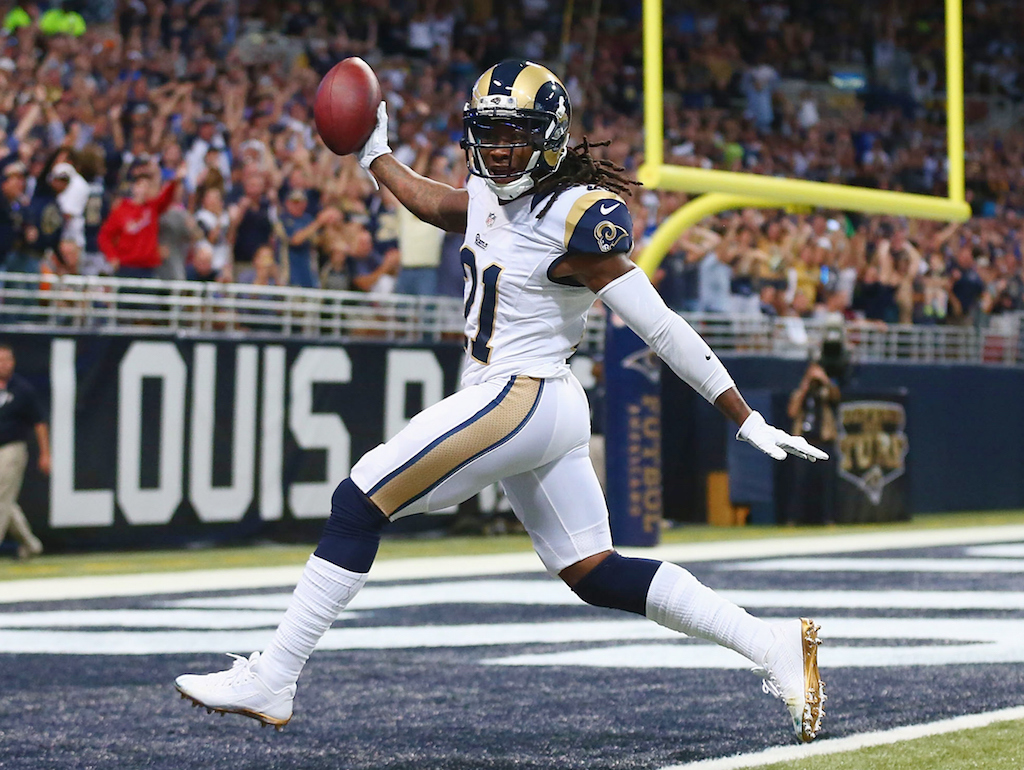 Key Signings:
Olivier Vernon, defensive end
Damon Harrison, defensive tackle
Janoris Jenkins, cornerback
If you look at the amount of money the Giants have spent this offseason, it becomes painfully obviously that they are desperate to get back to playing winning football. And simply put, we love what they have done this offseason. They brought back Jason Pierre-Paul on a team-friendly deal, while also adding one of the best young edge rushers in the game in Olivier Vernon and a dominating run stuffer in defensive tackle Damon Harrison. On top of that, they also added Janoris Jenkins (pictured above), who was arguably the best available cornerback on the free agent market. With a rebuilt defense, and a solid offense, led by quarterback Eli Manning and wide receiver Odell Beckham Jr., the Giants suddenly look like a team that has everything in place to be legitimate contenders in the NFC in 2016.
5.  Jacksonville Jaguars
Key Signings:
Malik Jackson, defensive end
Tashaun Gipson, safety
Chris Ivory, running back
Brad Nortman, punter
The Jaguars entered free agency with over $81 million in salary cap space, which was the most in the league, and they weren't shy about putting it to use. The kicked things off by signing defensive end Malik Jackson to the richest free agent contract of this year's free agency period (six years, $90 million), and followed that up by adding three more Pro Bowl caliber players in safety Tashaun Gipson, running back Chris Ivory, and punter Brad Nortman. With these additions, we believe the Jaguars are extremely close to being competitive in the AFC South.