NFL: 5 Teams With the Best Chance to Win Super Bowl 50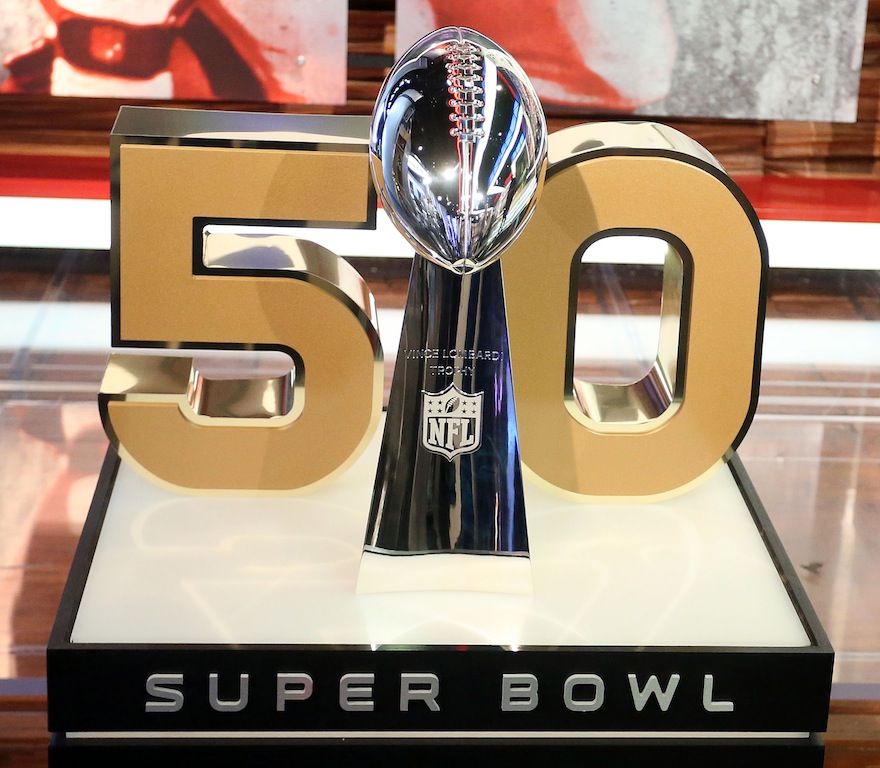 Don't look now, but we're already halfway through the 2015 NFL regular season. If you find that hard to believe, you're not alone. This year is truly flying by.
Of course, just because we've experience eight weeks of hard-nosed football, that doesn't mean there still aren't plenty of games left to be played. As we enter the second half of the season, now's the time when we'll start to see what teams are really made of. In a way, the fun is only just beginning.
Still, enough games have been played that we have a pretty good sense of which clubs are legitimate contenders and which clubs are nothing more than pretenders. And we're not the only ones keeping track. The good folks in Las Vegas are always watching, always analyzing, and always ready to make their predictions. And right now, eight weeks into the season, they feel the odds are firmly in the favor of a select few clubs.
Since we're sure you're dying to know which teams fall into this particular category, we've got you covered. Therefore, without further ado, here's a look at the five NFL teams with the best chance to win Super Bowl 50.
5. Carolina Panthers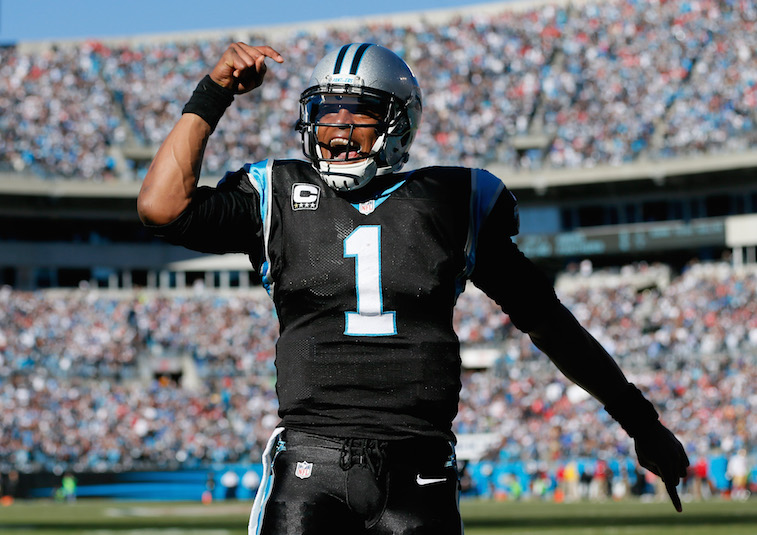 Odds: 12-1
The Carolina Panthers may not win pretty, but they win. And that's all that really matters. Following their 29-26 overtime victory against the Indianapolis Colts on Monday night, the Panthers are now 7-0 on the year and hold the best record in the NFC. With quarterback Cam Newton playing with undeniable swagger and linebacker Luke Kuechly fronting a formidable defense, Carolina has the look of a legitimate contender. Who would've thought?
4. Arizona Cardinals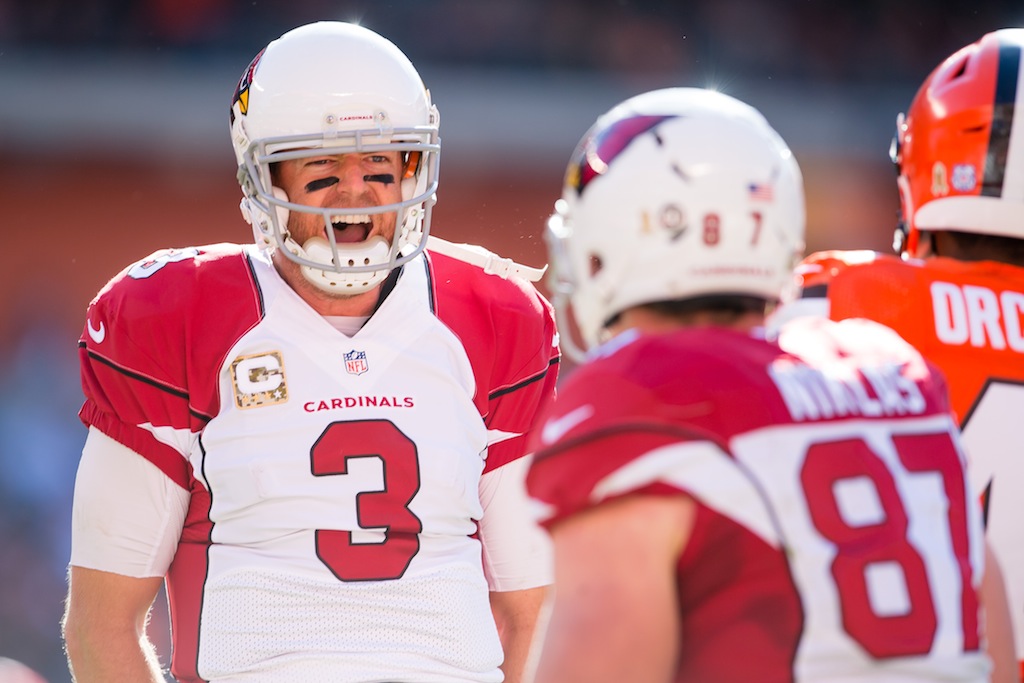 Odds: 10-1
Under head coach Bruce Arians, the Arizona Cardinals continue to prove to the rest of the league that they are for real. After eight weeks, this group is 6-2 and sits atop the NFC West standings. The Cardinals are putting up 32.9 points a game (second of 32), while only allowing the opposition to score 19.1 points per contest (9th of 32). This team can win at home or on the road and isn't afraid to mix it up in the trenches. We wouldn't want to face the Cardinals in the postseason.
3. Denver Broncos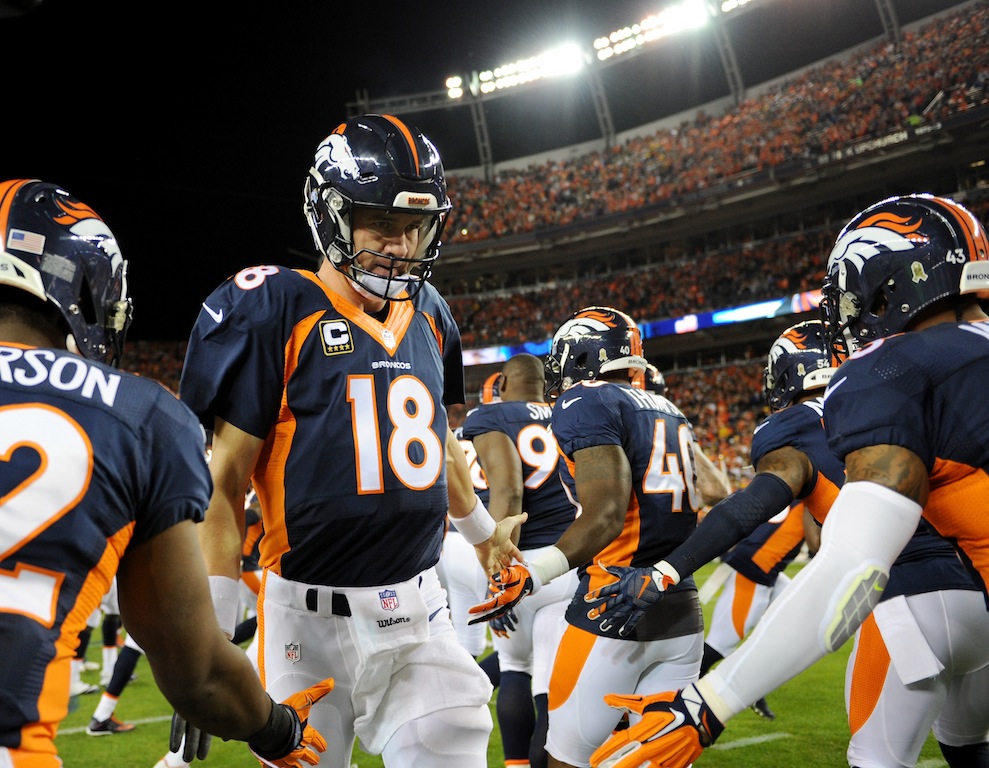 Odds: 15-2
The Denver Broncos have the most intimidating defense in the entire NFL. This group is giving up just 16.0 points per game (first of 32), leads the league in almost every statistical category, and is the main reason why the Broncos are 7-0. Unfortunately, the team's offense hasn't been nearly as effective. However, if the club's Week 8 victory over the Green Bay Packers is an indication of things to come, perhaps Peyton Manning and company may finally be heading in the right direction. If Denver starts dominating on both sides of the ball, it will be a tough team to beat.
2. Green Bay Packers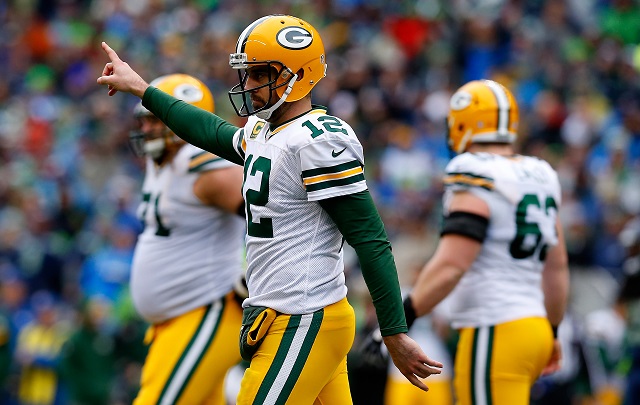 Odds: 11-2
Despite their recent 29-10 loss to the Denver Broncos, the Green Bay Packers are still 6-1 on the year, and easily one of the best teams in the NFC. This group has dealt with its fair share of injuries in 2015, but with quarterback Aaron Rodgers under center, the Packers can never be counted out of a ball game. We fully expect Green Bay to recover from this latest setback. In fact, we wouldn't be surprised if it made the team stronger in the end.
1. New England Patriots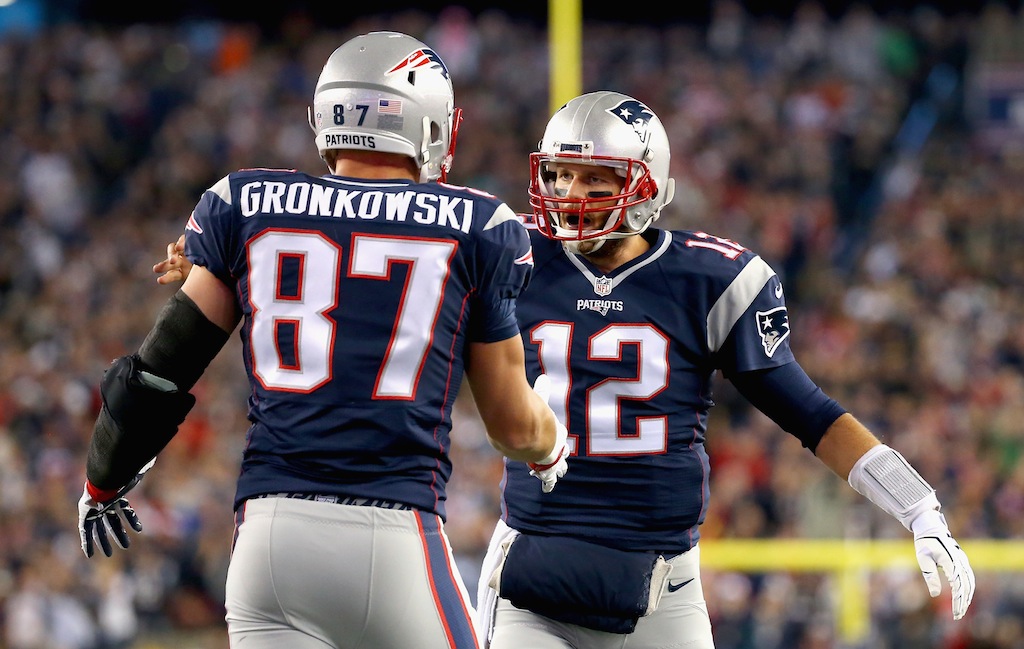 Odds: 5-2
The New England Patriots have been far and away the best team in 2015. With Tom Brady playing like a quarterback possessed, the Pats have put up 35.6 points per game (first of 32) and are outscoring the opposition by 16.6 points a contest (first of 32). We're not sure if this team has what it takes to go undefeated this season, but it is currently 7-0 and shows no signs of slowing down. At this moment in time, it's hard to bet against the Patriots.
Odds are courtesy of sportsbook.ag.
All statistics are courtesy of Pro-Football-Reference.com and ESPN.go.com.