NFL: 5 Teams With the Best-Selling Jerseys This Season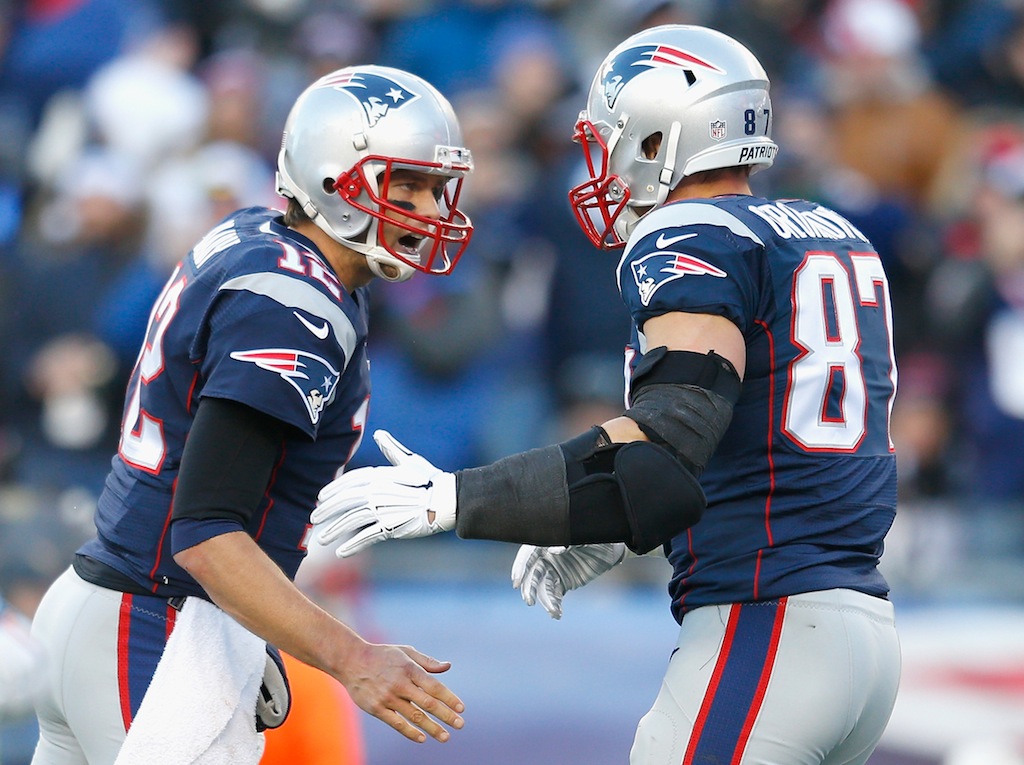 Contrary to popular belief, we've always found that a good way to gauge a player's popularity in the National Football League is to look at their jersey sales. If fans truly like an individual, wouldn't they go out of their way to support that person? Of course. Is there any better way to show your love than to drop some cash on a replica jersey? Absolutely not.
We don't have time to calculate which organization has the highest-selling player jerseys as a whole. However, someone does. Thanks to the Dick's Sporting Goods Football Jersey Report, we can now see how this major retailer's player jersey sales and team orders are ranked. Here's a look at the five NFL teams with the best-selling jerseys this season.
5. Dallas Cowboys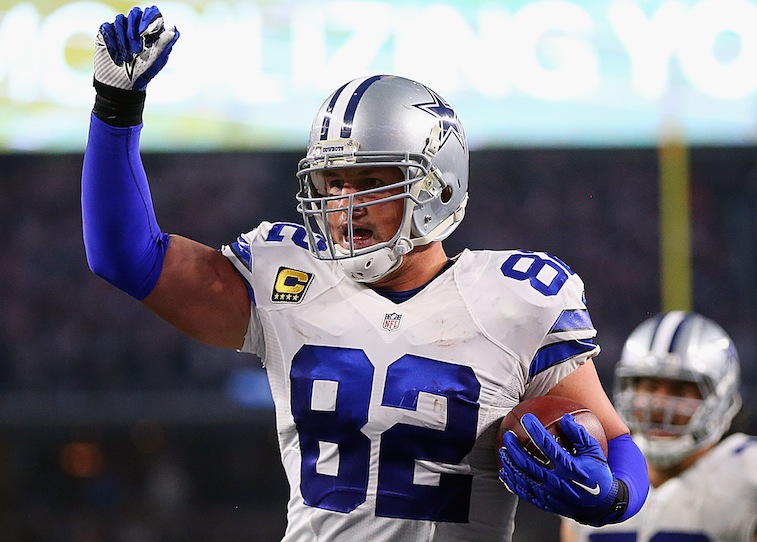 Thanks to injuries to quarterback Tony Romo and wide receiver Dez Bryant, the Dallas Cowboys have lost their stranglehold over the rest of the NFC East. Without these two superstars lighting up the opposition, the Cowboys currently sit at 2-3, and look like a complete shell of their former selves.
Still, even when things aren't going well on the field, America's Team continues to prosper off of it. Not only does Jerry Jones own the most valuable franchise in the NFL, but according to Dick's Sporting Goods' Jersey Report, Big D — as a whole — is No. 5 on the list of teams with the best-selling jerseys in 2015. If only that would help them get into the postseason.
4. Pittsburgh Steelers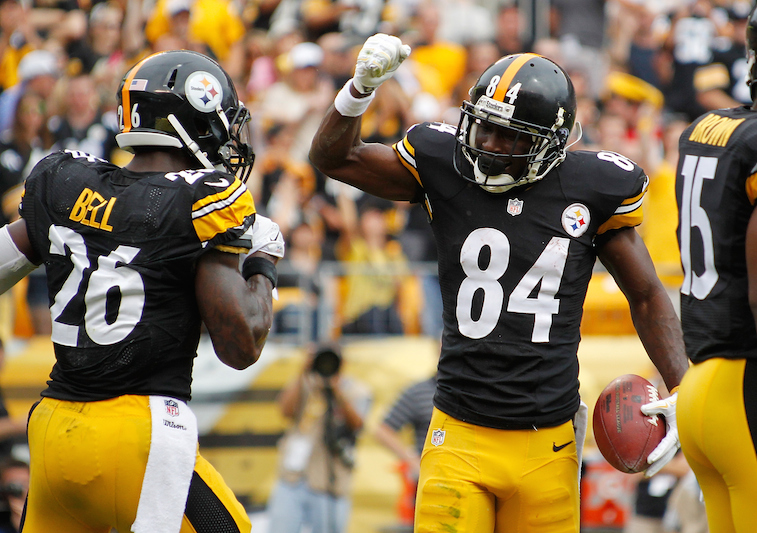 Even with QB Ben Roethlisberger sidelined with a MCL sprain, the Pittsburgh Steelers have fought hard to reach the 4-2 mark on the year. If you ask us, it probably has a lot to do with having players such as Antonio Brown and Le'Veon Bell to shoulder the load in Big Ben's absence.
Interestingly enough, while the Steelers will only be able to go as far as their Pro Bowl quarterback can lead them, the fans still tend to show more love to Brown and Bell with regard to jersey purchases. With both of these players falling within the top 15 — Brown (10th) and Bell (15th) — of individual sales, it should come as no surprise that the Steelers, as a team, rank No. 4 on the list of organizations with the best-selling jerseys.
3. New York Giants
Despite losing 27-7 to the rival Philadelphia Eagles on Monday night, the New York Giants still remain tied for first place in the NFC East. And while this group couldn't get anything going on the offensive side of the ball — save for their first possession of the game — because of an impressive performance by the Philly's defense, it didn't help that superstar wide receiver Odell Beckham Jr. clearly wasn't at full strength.
Not only is he New York's top offensive playmaker, but he's also the most popular player among the team's fan base. With Beckham's No. 13 being the third best-selling jersey in all of football, it makes sense that the Giants, in terms of overall team sales, would come in at the same spot.
2. New England Patriots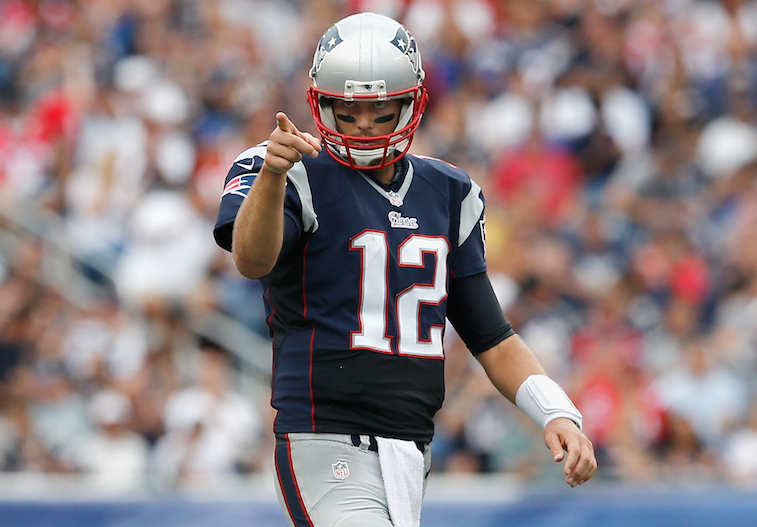 So far this 2015 season, the New England Patriots have been a well-oiled machine, hellbent on destroying the competition. Such is the price you pay for waking the giant. And since New England's loyal fan base takes it personally when their team is attacked, it makes sense that these folks would come out and support their squad in the form of jersey purchases.
Thanks to both Brady (2nd overall) and his favorite target Rob Gronkowski (5th overall) having their jerseys among the five best-sellers in the game, the Pats have seen their team sales climb to No. 2 on the list. Considering that this franchise — and its fans — are all about being the best, something tells us their current position will simply not do.
1. Cleveland Browns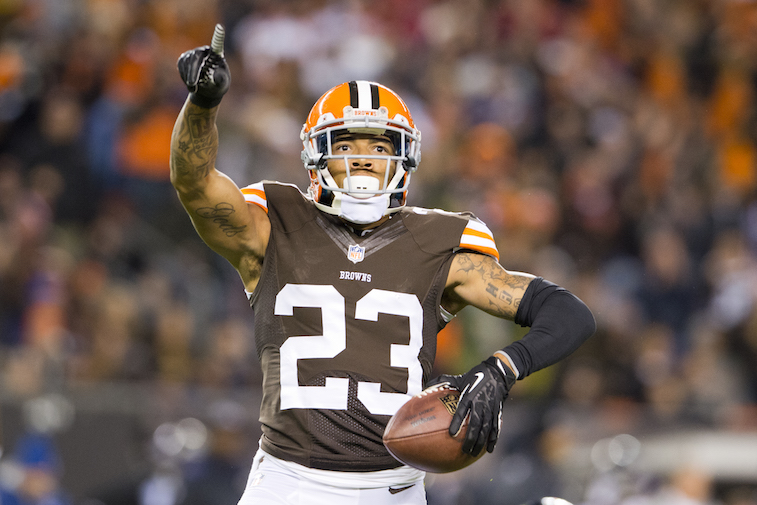 Raise your hand if you saw this coming? The Cleveland Browns may not be anyone's pick to win a Super Bowl in the near future, however, as far as team jersey sales are concerned, this franchise is second to none.
If that doesn't shock you, how about the fact that Cleveland's success is this particular area has more to do with cornerback Joe Haden (1st overall) than any other player on the team. Sorry Johnny, the people have spoken. No. 23 is officially No. 1.
All statistics are courtesy of Pro-Football-Reference.com, Dick's Sporting Goods, and ESPN.go.com.