NFL
NFL: 5 Teams With the Most to Prove in 2015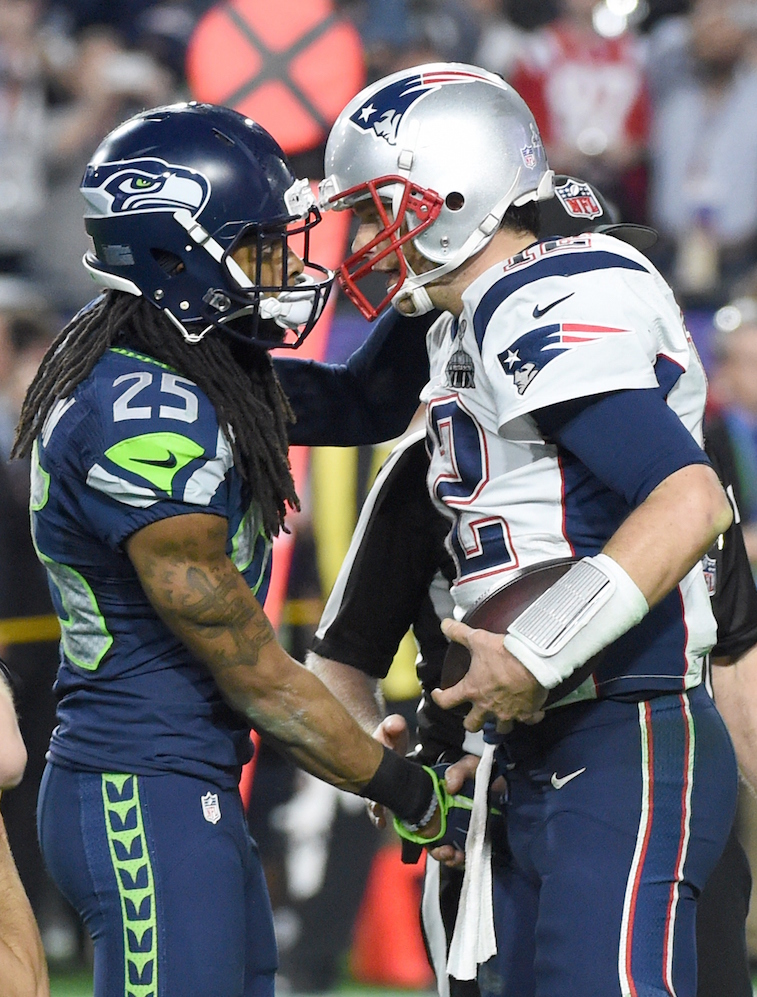 No matter the reason, when NFL players have even the slightest bit of extra motivation, they can go from ordinary to extraordinary. When NFL teams step onto the field with something to prove, they typically respond in one of two ways. They either a) Buckle under the pressure or b) Thrive under pressure. The added pressure of playing with something to prove can essentially either drive teams to greatness or completely tear them apart.
We decided to delve into which teams have the most to prove during the 2015 NFL season. The easiest answer would be the New England Patriots. They are coming off a Super Bowl title but have faced an offseason full of controversy, and as it stands now, they will be without future Hall of Fame quarterback Tom Brady for the first four games of the season.
It kind of goes without saying that the Patriots will be playing with a Texas-sized chip on their shoulders in 2015. In coming up with this list, we considered at a multitude of factors. We looked at teams who were aggressive in their offseason approach, teams who were coming off of a breakout year in 2014, and teams who have seriously high expectations for the season. Here's a look at what we came up with.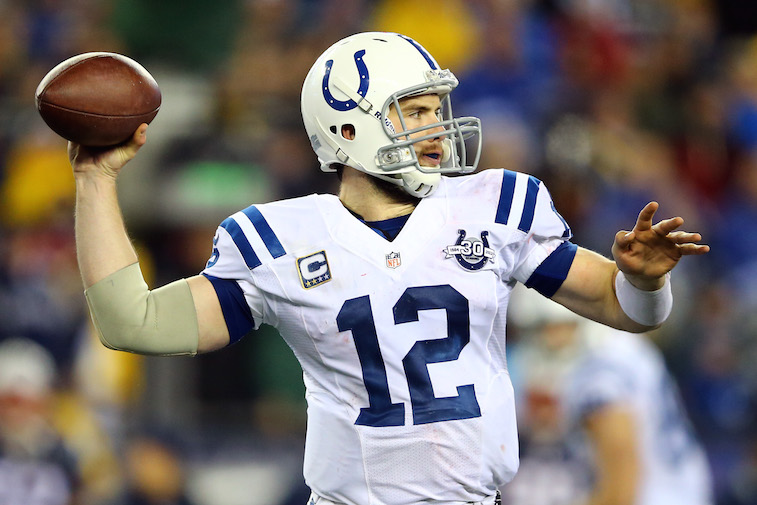 1. Indianapolis Colts
Andrew Luck has quarterbacked the Colts for three seasons, and simply put, the future looks incredibly bright in Indianapolis. In Luck's rookie season, he led the Colts to an appearance in the wild-card round of the AFC playoffs. In his second season, he led the Colts to the divisional round of the playoffs. In his third season, Luck led the Colts to the AFC championship game.
In case you missed it, there is a trend here. Based on their track record with Luck under center, the next step in the progression for the Colts would be a Super Bowl appearance.
Indianapolis was one of the more aggressive teams in the league on the free agent market this offseason. Their most notable additions were running back Frank Gore, wide receiver Andre Johnson, offensive lineman Todd Herremans, defensive end Trent Cole, defensive lineman Kendall Langford, and linebacker Nate Irving.
The Colts' approach this offseason made it clear to the competition that they are serious about making a Super Bowl run in the near future. Despite their appearance in the AFC championship game last season, most people still don't consider the Colts to be serious contenders for either an AFC title or a Super Bowl. Needless to say, Chuck Pagano's squad will be out to prove their doubters wrong in 2015.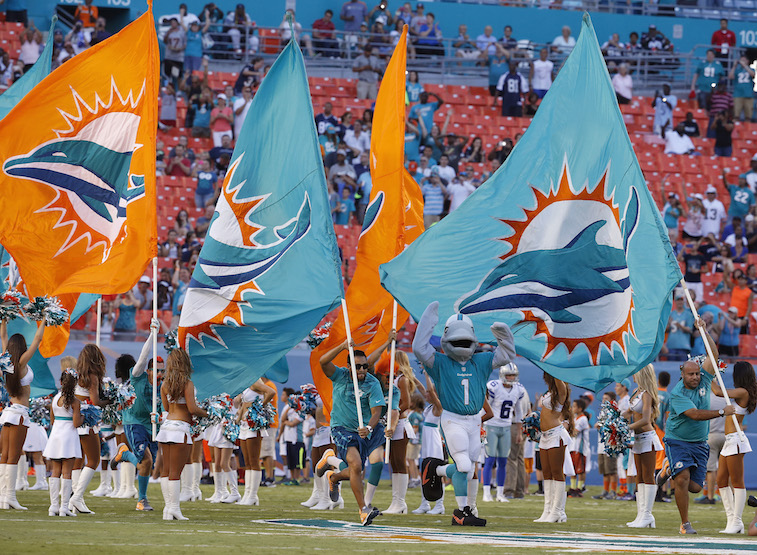 2. Miami Dolphins
The Dolphins went on an exorbitant spending spree during free agency this offseason. They landed defensive tackle Ndamukong Suh, who was one of the best free agent defensive players to hit the open market in years, tight end Jordan Cameron, cornerback Brice McCain, and wide receiver Kenny Stills.
Expectations for the 2015 season within the Dolphins franchise are through the roof, and as it turns out, there are even independent experts who believe that the Dolphins should be considered the favorites to represent the AFC in Super Bowl 50. Before any of that is possible, they will need to prove that they can beat top-tier NFL teams, not just the bottom feeders.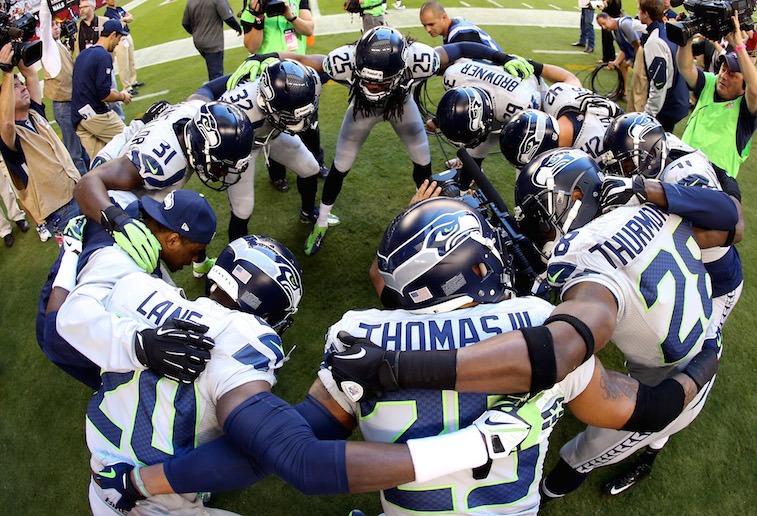 3. Seattle Seahawks
Imagine how motivated you would be if you had just come within one bone-headed play call of winning back-to-back Super Bowl titles. That will be the Seattle Seahawks in 2015. For the Seahawks, the upcoming season will be all about avenging their Super Bowl XLIX loss to the New England Patriots. They were already one of the most emotional and fiery groups in the league, and the way last season ended for them will only add fuel to their fire.
The Seahawks will have a slightly different look in 2015, as they traded for All-Pro tight end Jimmy Graham this offseason and saw their former defensive coordinator, Dan Quinn, take the head coaching job with the Atlanta Falcons. That said, their core nucleus remains intact, and they should enter the season injury-free.
Quarterback Russell Wilson and inside linebacker Bobby Wagner are both on the verge of landing massive paydays, but both of them still have to go out and prove that they are worthy of the enormous contracts that they are seeking. Lastly, the Seahawks as a whole will be out to prove that they are capable of making another Super Bowl run before running back Marshawn Lynch hangs up his cleats.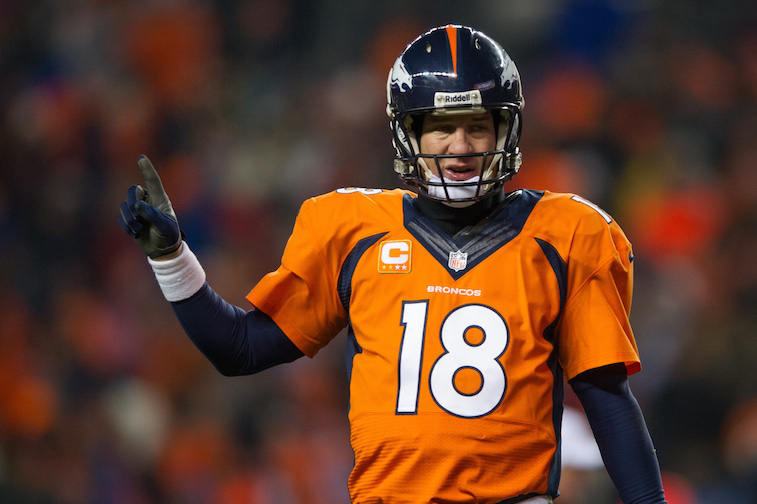 4. Denver Broncos
It has been Super Bowl or bust in Denver ever since Peyton Manning took over as the team's starting quarterback in 2012. Needless to say, Manning's first three seasons with the Broncos have ended in disappointment. A new head coach, Gary Kubiak, will be leading the Broncos in 2015, and everyone within the organization will be using the upcoming NFL season to prove that the way the 2014 season ended was not a true indicator of who they are as a team. Moreover, this could be their last chance to win a Super Bowl with Manning under center.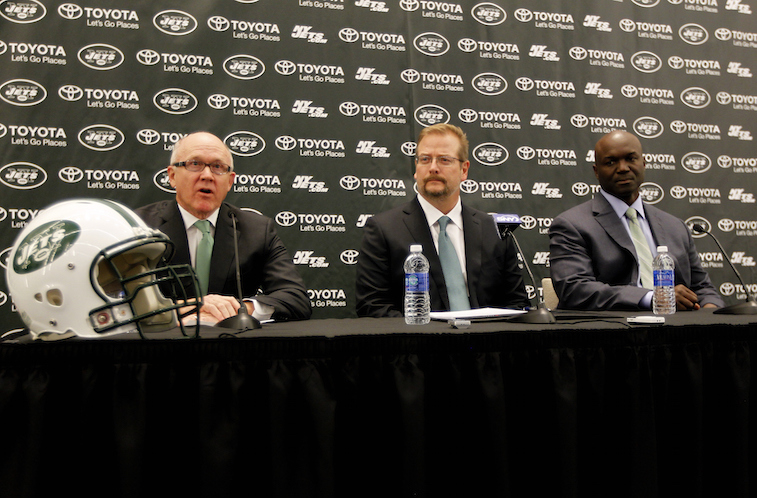 5. New York Jets
We could very easily argue that the Jets have had a better offseason than each and every one of the other 31 teams in the NFL. They rebuilt their defense by bringing All-Pro cornerback Darrelle Revis back to New York and drafting former USC defensive lineman Leonard Williams in the first round of the 2015 NFL Draft. The Jets' offense also looks dramatically better on paper heading into the season, as well.
They swung trades for wide receiver Brandon Marshall and running back Zac Stacy, they signed running back Stevan Ridley, and they drafted speedy wide receiver Devin Smith in the second round. All of these moves look brilliant on paper, but before we give the Jets too much credit, they will need to prove that they are a new and improved team on the field in 2015.