NFL: 5 Things We Learned in Week 12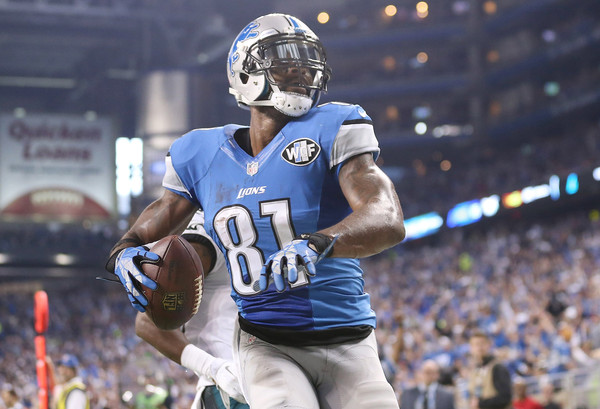 December is upon us and that means that the games are going to get colder (in some areas), the injuries are going to be bigger, and each win and loss will feel a little more important as the final weeks of the NFL season go rapidly speeding by before the final playoff field is set. It's amazing that only five weeks of the 2015 season remain, yet at the same time, there is still so much to be decided in those final games.
Focusing on this past weekend of football, here are our 5 key takeaways from week 12's on-field action:
5. The Lions are better than their record says they are
Remember when the Detroit Lions were 1-7 and likely thinking about who they might pick with the number one overall pick in next year's draft? Don't worry, they probably don't either. Since that point, Detroit has been playing some excellent football in winning three straight games to somehow (yes) sneak back into the NFC wild card conversation. The first two of those wins were very nice, beating the Green Bay Packers on the road and squeaking out a victory over the Oakland Raiders. However, their most recent win was a sign that the Lions are truly some top-notch football.
Detroit destroyed Philadelphia on Thanksgiving by a score of 45-14. The defense played great against the Eagles' all game and Matthew Stafford tossed five touchdowns, three of which went to Calvin Johnson. It was the best the Lions have looked since their playoff season last season and it is proof that this team wasn't a 1-7 caliber of a team. If they keep up their hot play, maybe they can win out and sneak into the playoffs.
4. The Texans' defense continues to be dominant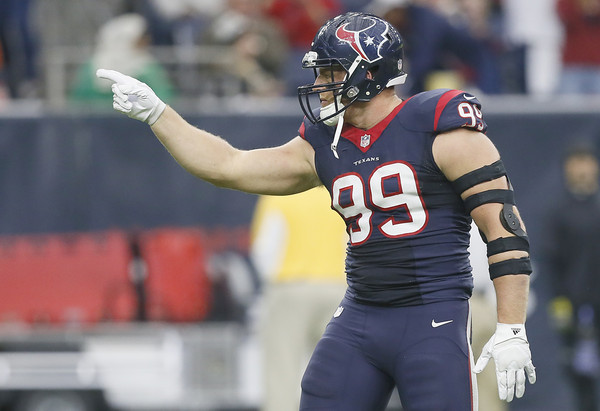 Similar to the Lions, the Houston Texans have been playing some outstanding football of late, winning four straight games to elevate themselves into a first place tie with the Colts in the AFC South. Over that win streak, one thing and one thing only has been the key to Houston's success, that being their suddenly dominant defense.
Led by J.J. Watt and his freakishly great play, the Texans have held their last four opponents to 6, 6, 17, and 6 points in order (that's a per game average of just under nine points). Their performance in week 12 against New Orleans was especially impressive, holding Drew Brees and that offense to just 258 total yards and those 6 points. With an offense that doesn't light it up week in and week out, this unit has to play great in order for this team to win. They are doing just that and if they keep it up, Houston just might surprise everyone and take the AFC South.
3. Matt Hasselbeck is an ageless wonder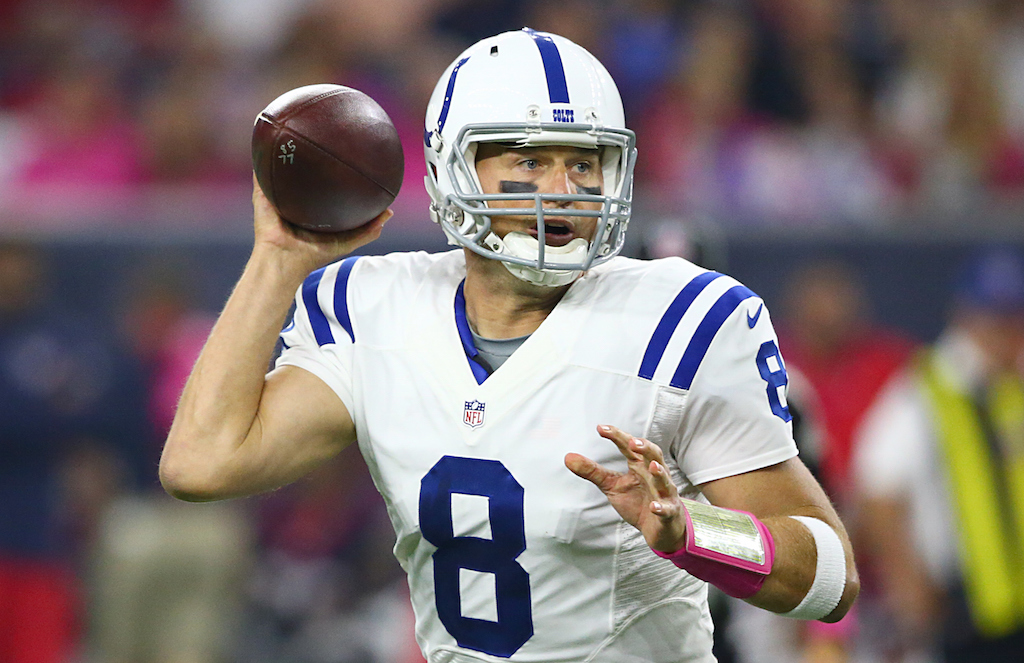 When Andrew Luck went down a few weeks ago with another injury, one would have thought the Indianapolis Colts would be in trouble. Instead, their 17-year veteran backup quarterback is playing like he is 25 again, keeping the Colts right in the thick of the AFC South race.
Matt Hasselbeck has led the Colts to two straight wins since Luck went down with his most recent injury, improving his record to 4-0 this season (Luck had another injury earlier this season and Hasselbeck won those two games as well). It isn't like Hasselbeck is just managing the game either. He is back there making big plays, as proved by his 315 yard, 2 touchdown performance in week 12 against Tampa Bay. It's really impressive to see what Hasselbeck has done and if he keeps playing this way, maybe the Colts will keep Luck on the bench even when he's healthy……OK, they would never do that, but sill, give credit to the "old guy."
2. Nobody wants to win the NFC East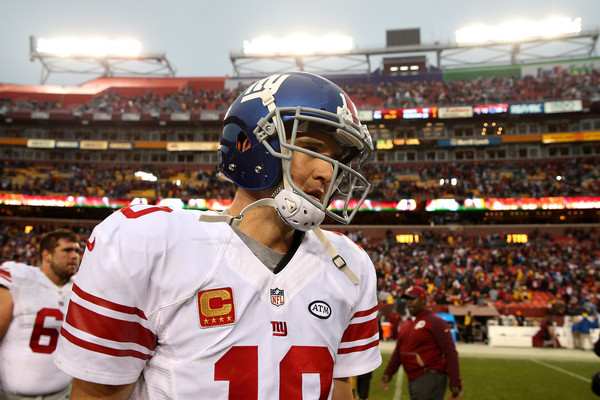 It's rare to see a group of four teams playing such an inconsistent brand of football on a weekly basis, but when they are all in the same division, it's really strange. That's the case for the 2015 NFC East though, has every team has a losing record following 12 weeks of play. Every team (whether they like it or not) also has a shot to win the division and earn a playoff berth (even if they don't deserve it).
Week 12 was the perfect picture of what the NFC East has been all season. The Giants, probably the best team in the division, couldn't overcome a Redskins team that was blown out in week 11, leading to a tie between the two at the top of the division at 5-6. Then you have the Eagles, who have looked decent at times and are supposed to be great, but just got blown out by Detroit. Oh, and then there's Dallas, who has absolutely fallen apart but is still only two games back in the division race. Really, it seems like nobody wants this division, but someone will mercifully win it in the end. Who that will be is anybody's guess.
1. New England is vulnerable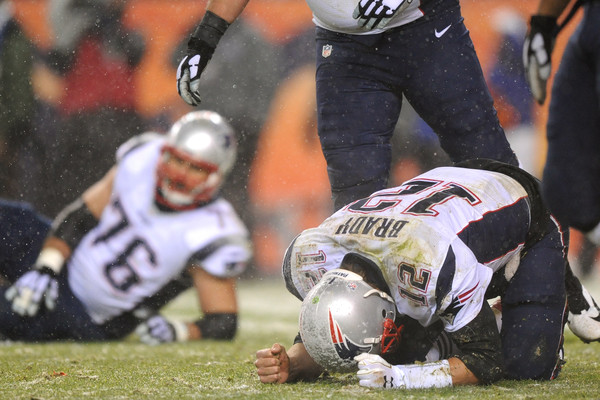 We've known this about the Patriots for several weeks now, but week 12's loss to the Denver Broncos was the true portrayal of just how beatable this team is at the moment. Sure, they survived the first 10 games of the season unscathed, but that is just a testament to how well they are coached and how well they prepare. At some point though, when you have as many injuries as the Patriots do, things are going to get tough. We saw that on Sunday night.
Tom Brady is simply running out of weapons and it is disrupting everything the team wants to do on offense. From Dion Lewis to Julian Edelman to Danny Amendola, New England has to dig deep into their roster just to put players on the field. The Pats defense is likely good enough to win them some games down the stretch, but until they get healthier on offense and regain their rhythm (they do still have number 12), Sunday night could only be the beginning of a rough patch for this vaunted team.
All stats courtesy of ESPN.com and Pro-Football Reference.com