NFL: 5 Wide Receivers With Favorable Fantasy Matchups in Week 2
We've said this a time or two, but success in fantasy football is all about finding and exploiting the right matchups. This can often times be a difficult task when it comes to the wide receiver position, which is one of the deepest positions in the league. Outside of just a handful of players who are the cream of the wide receiver crop, there aren't many wideouts around the league who are must-start fantasy players every week. That's where we think we can help our readers out. In this article, we have listed five wide receivers – some are bigger name players than others – who have favorable fantasy matchups in Week 2. We can't guarantee anything, but we are confident that each of them will have big games this week. Here's what we came up with.
1.  Sammy Watkins, Buffalo Bills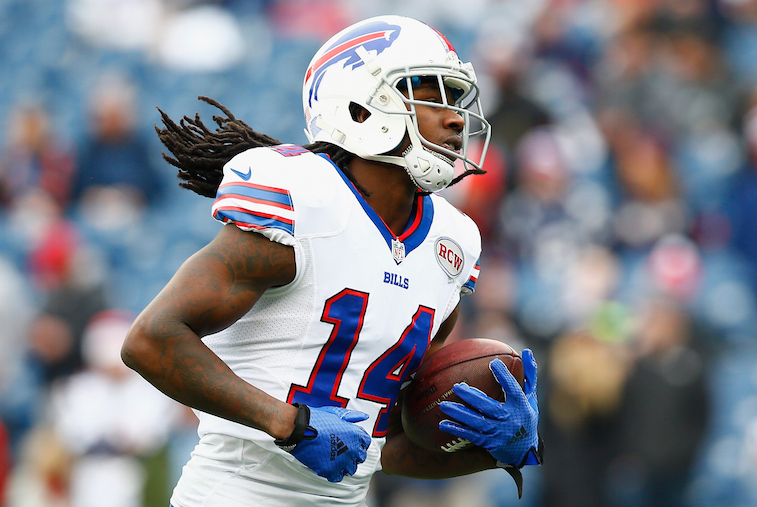 Week 2 opponent: Arizona Cardinals
After watching Pittsburgh Steelers wide receiver Antonio Brown run circles around the New England secondary, we believe Watkins could be in for a big game this week. We're not saying Watkins is on the same level as Brown, or anywhere close for that matter, but there is no denying that two speedy wide receivers do have similar skillsets. While it is true that Watkins didn't record a single catch in Week 1, and for some reason only saw three targets, we are still predicting a breakout game for Watkins in Week 2. Fantasy owners should expect the 22-year-old wide receiver to see double-digit target this week against the Patriots.
2.  Jarvis Landry, Miami Dolphins
Week 2 opponent: Jacksonville Jaguars
Landry has emerged as the No. 1 target for the Dolphins, which by itself makes him a solid fantasy option. Couple that with the fact that the Jaguars defense has struggled mightily over the last two seasons against wide receivers with similar physical abilities to Landry, and you have a player with the potential for a huge fantasy game in Week 2.
3.  Terrance Williams, Dallas Cowboys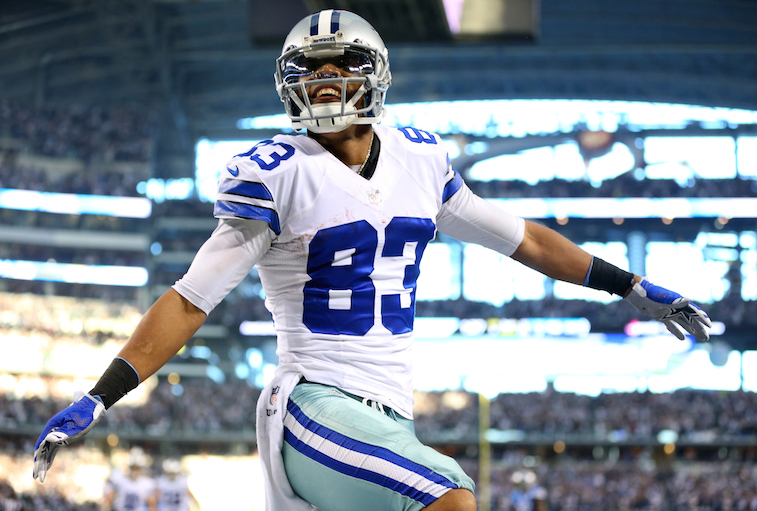 Week 2 opponent: Philadelphia Eagles
Williams was elevated to must-start status in fantasy football as soon as the news broke that Dez Bryant will be out for at least two months with a foot injury. In Week 2, his matchup makes him a near-elite fantasy option, as he will be facing a Philadelphia secondary that got completely torched by Julio Jones and the Atlanta Falcons. Fantasy owners should expect Williams to see double-digit targets and go over 100 receiving yards in this game.
4.  Brandin Cooks, New Orleans Saints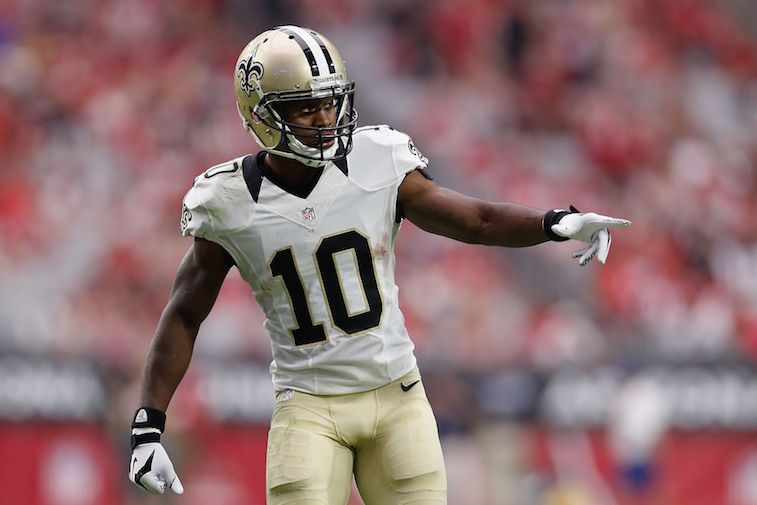 Week 2 opponent: Tampa Bay Buccaneers
We are forecasting a huge fantasy game for Cooks, and the rest of the Saints' big-name offensive players for that matter, against a Buccaneers defense that got absolutely shredded by the Tennessee Titans in Week 1. Cooks, who is now the clear-cut No. 1 receiver in New Orleans, should see no less than 10-12 targets, and we are guessing that he finishes the game with 8-10 catches, more than 100 receiving yards, and at least one touchdown.
5.  Odell Beckham Jr., New York Giants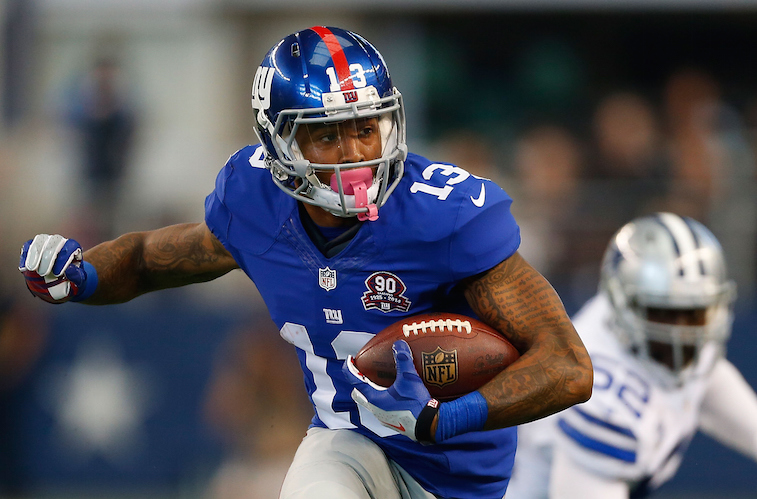 Week 2 opponent: Atlanta Falcons
Beckham had a disappointing game in Week 1 against the Dallas Cowboys, but we are confident that will change in Week 2 when the Giants host the Atlanta Falcons. In Week 1, the Falcons let Eagles wide receiver Jordan Matthews catch 10 passes for 102 yards, and while Matthews is a borderline great player, he is simply not as talented as Beckham. Fantasy owners can confidently expect Beckham to post his first 100-yard game of the season and score his first touchdown of the season in Week 2.
 Additional Fantasy Resources:
All statistics courtesy of Pro-Football-Reference.