NFL: 6 Celebrity Super Bowl Team Supporters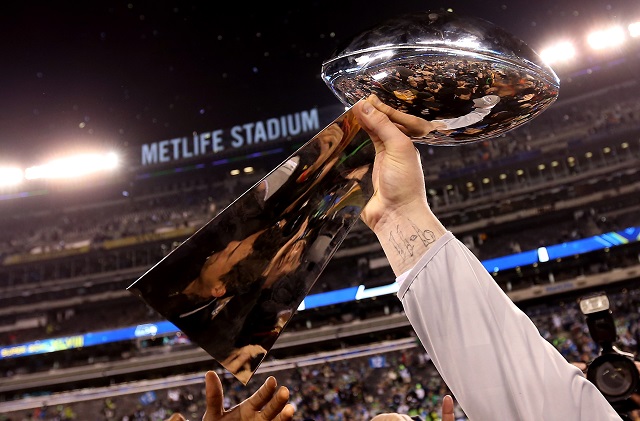 On Sunday, February 1, in Glendale, Ariz., the defending champion Seattle Seahawks and the New England Patriots will battle for NFL supremacy in Super Bowl XLIX. And this game has all the makings of a classic showdown.
The storylines are endless: Old Guard vs. New Guard; Dynasty vs. Potential Dynasty; Tom Brady's chase for his fourth Super Bowl; Seattle's defense's place in history? Seriously, this list could go on forever. And, while these two juggernauts are set to do battle on the football field, they aren't the only ones primed for this game: The celebrities will be out in full force as well.
For those of you who didn't know, both of these franchises have their fair share of famous supporters. Lifelong fans who take their football very seriously. And, come game time, it doesn't matter if these folks happen to be friends. Because, when it comes to the Super Bowl, your loyalty to your team trumps all relationships. Fact.
With that in mind, let's look at some of the more famous supporters of this year's Super Bowl teams.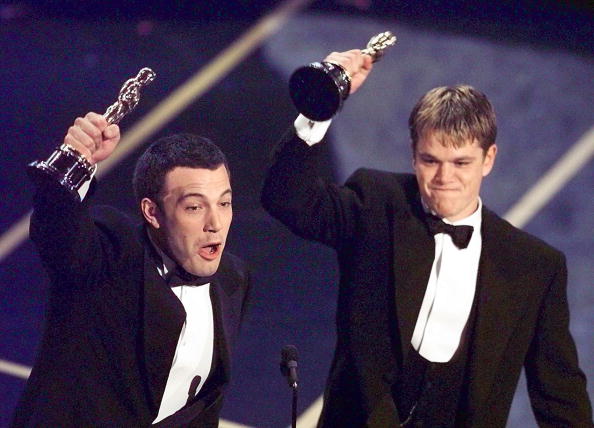 1. Matt Damon and Ben Affleck
These two best friends forever come as a package deal. Always have, always will. Matt Damon and Ben Affleck are Boston natives and bleed for their sports teams. Their love of the city goes beyond words. They won an academy award for Good Will Hunting, which centers on a guarded genius from Southie (South Boston), and Affleck has shot multiple films in the city, including Gone Baby Gone and The Town. There is no doubt that these two will be out in full force come Super Bowl Sunday. All in the name of their Pats.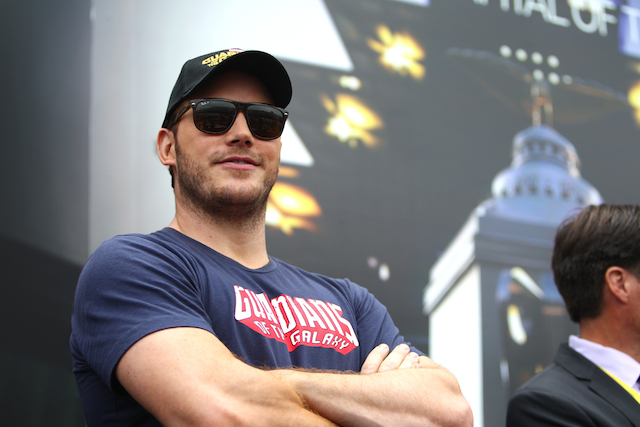 2. Chris Pratt
Chris Pratt is a funny dude. For years, he's showcased his comedic chops on Parks and Recreation. But, it wasn't until this year that he blew up into a bona fide superstar. He gained blockbuster success as the lead in Guardians of the Galaxy, and lent his voice to the acclaimed animated flick Lego Movie. But, before all the glitz and glamour, Pratt is, and has always been, a devoted Seattle Seahawks fan. In regards to last year's Seahawks win, Pratt was quoted as saying, "To win the Super Bowl the way that they did, it was just such a massive ass kicking. Being from Seattle you get thick skin and you learn to endure, which I think might have something to do with the weather."
You can bet he'll be pulling for the Seahawks to go back-to-back.
3. Jon Bon Jovi
Jon Bon Jovi is one of the most famous rock stars on the planet. But, he is also a loyal Patriots fan. He has attended practice and is also supposedly tight with head coach Bill Belichick. And, if there was any doubt about the loyalty of this native New Jerseyan, check out the above video and see who's dumping water on Bon Jovi's head. Yep, one of those gentlemen is Robert Kraft, owner of the New England Patriots.
Case closed.
4. Joel McHale
Community's Joel McHale, and host of The Soup, is a major Seattle Seahawks supporter. He even gets nervous when he talks about them. When speaking about the Seahawks, McHale exudes passion and energy. You want evidence? Look no further than his appearance on The Ellen Degeneres Show last year right before the Super Bowl.
That outfit is pure Seahawks love. We'd be willing to bet McHale will show the same support this time around.
5. Mark Wahlberg
If you just listen to him speak, then you'll know that Mark Wahlberg is all Boston. His accent screams "Beantown." Not only that, but he received critical acclaim for his role as a cop in The Departed. Of course, he isn't the only Wahlberg who supports the Patriots. There is a whole clan of them. Wahlberg may be one of the biggest movie stars on the planet, and a genuine Hollywood wheeler and dealer, but he is an enormous Boston sports fan.
You can take the boy out of Boston, but you can't take the Boston out of the boy.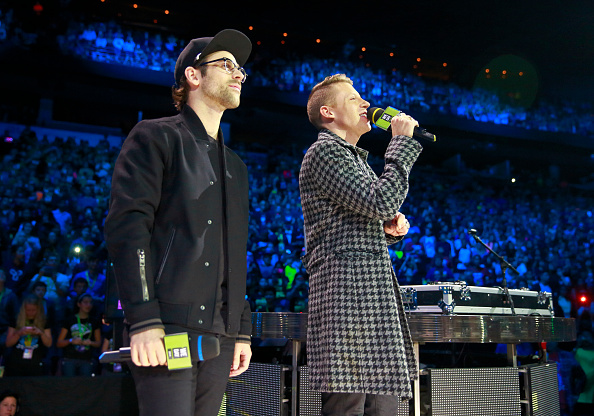 6. Macklemore and Ryan Lewis
Hip-hop star Macklemore was born in Seattle and is a huge Seahawks fan. Not only does he attend games, but he and his producing partner, Ryan Lewis, even performed at last year's NFC Championship game when Seattle took on the San Francisco 49ers. These two are such fans, that the Seahawks blast the duo's track, "Can't Hold Us," after every score. They have even shown the city love in their music videos.
Don't be surprised to see these two on television during the Super Bowl. They'll be the ones frantically rooting on the Seahawks.