NFL: 6 Players Who Surprised Everyone During Week 2
The 2015 NFL season is rolling right along, with Week 2 featuring some interesting games and incredible performances. While we're going to go ahead and take a look at some of the most shocking performances from the bunch, let's not forget that shocking performances aren't always good. With that said, the first player on this list is the one big shocker on the negative side of things.
1. DeMarco Murray, RB, Philadelphia Eagles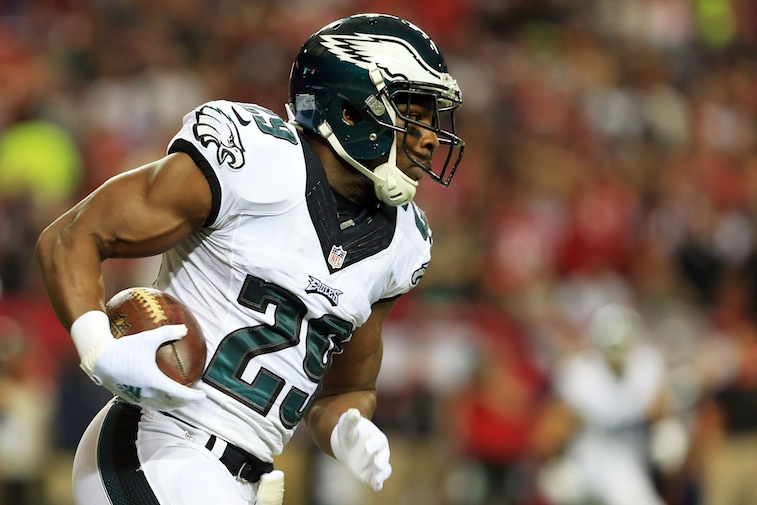 Murray was set to face his former team, the Dallas Cowboys in Week 2. It was obvious that Chip Kelly fully planned to utilize Murray against his old team, but it didn't matter. The Cowboys bottled up Murray in a way that was incredible. The former Cowboy rushed 13 times for a total of two yards. It was a complete and total shocker.
While Murray did catch five balls for 53 yards to save his day to an extent, he still struggled in the biggest of ways. What's even more surprising is that while Murray was struggling, both Ryan Mathews and Darren Sproles each only received one carry a piece. Through two games in 2015, Murray is now sitting with 21 carries for 11 yards and one rushing touchdown.
2. Larry Fitzgerald, WR, Arizona Cardinals
A big welcome back to Larry Fitzgerald. After finishing the 2014 season with five straight games failing to top 35 receiving yards, Fitzgerald is lighting it up in 2015. In Week 1, Fitzgerald caught six balls for 87 yards, but what he did in Week 2 is what everyone is really talking about.
Fitzgerald was simply a force on Sunday against the Chicago Bears, catching eight balls for 112 yards and an incredible three touchdowns. It's obvious that the connection between Carson Palmer and Fitzgerald is hitting on all cylinders at this point. Don't expect the talented 32-year-old receiver to slow down anytime soon. He's well on his way to another 1,000 yard season.
3. Giovani Bernard, RB, Cincinnati Bengals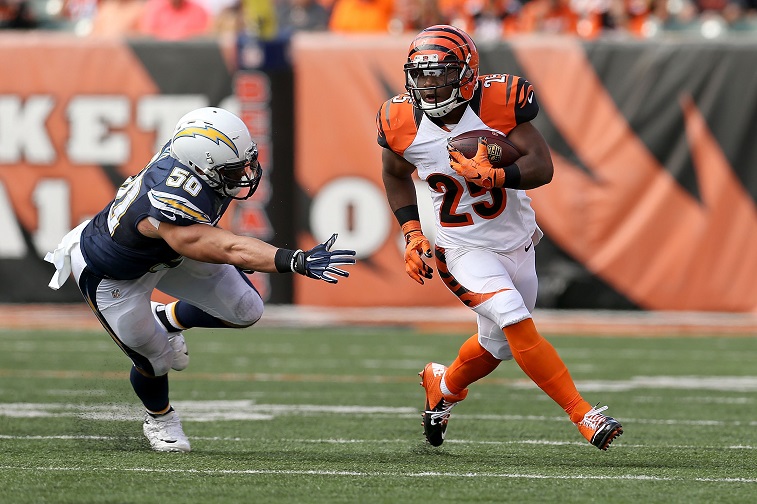 At the end of 2014, Giovani Bernard had all but lost his starting role and any realistic shot at a high number of carries. That was largely thanks to the success of Jeremy Hill. Now in 2015, things seem to have changed. Last year, Bernard averaged just four yards per carry, while slowly losing his job as the season rolled on.
This year? It's a new-look running back in Cincinnati. The Bengals gave Bernard eight carries for 63 yards in Week 1, but it was his Week 2 performance with 20 carries that blew us away. He out-touched Hill 2-to-1 on Sunday in carries, while tallying 123 yards on the ground. So far this year, Bernard looks like a new player, and if Week 2 is any indication, he should get plenty of touches moving forward.
4. DeAngelo Williams, RB, Pittsburgh Steelers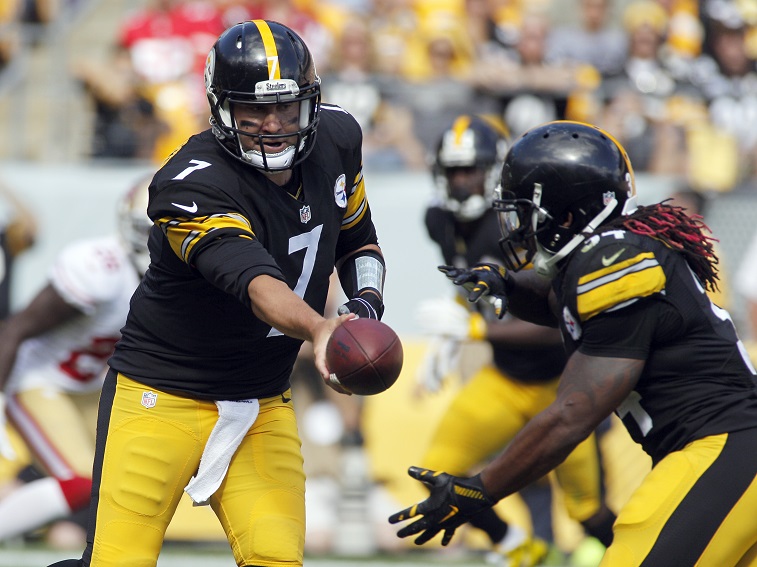 When the Carolina Panthers parted ways with DeAngelo Williams this offseason, it seemed that he was essentially done playing at a high level. Apparently, anyone who thought that was way off on their prediction, because Williams is fresh off an amazing Week 2 performance. While he rushed 20 times for 77 yards, it was his ability to find the end zone that was stellar.
Williams finished up Week 2 with three touchdowns on the ground, helping lead the Steelers to a 43-18 victory over the San Francisco 49ers. There's not much to say here, except that when Le'Veon Bell is back, the Steelers have more than a reliable backup in Williams.
5. Michael Crabtree, WR, Oakland Raiders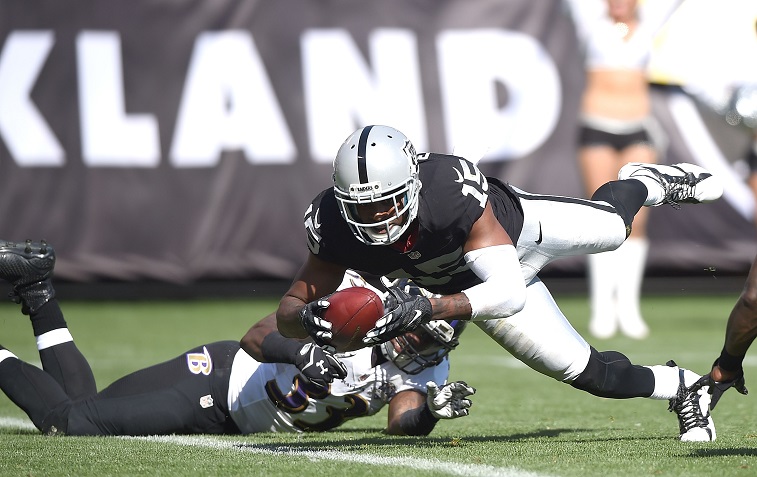 Where has this Michael Crabtree been at for the past year? After a 2014 season in San Francisco, where he caught 68 balls for just 698 yards and four scores, Crabtree exploded on Sunday. It wasn't rookie stud Amari Cooper who led the Raiders in receiving during their 37-33 comeback victory, but instead it was Crabtree.
At the end of the day, Crabtree wound up with nine catches for 111 yards and a score, while showing all the talent fans in Oakland were hoping he still had bottled up. Can this incredible game propel him to a big 2015 season? It's definitely possible.
6. Allen Robinson, WR, Jacksonville Jaguars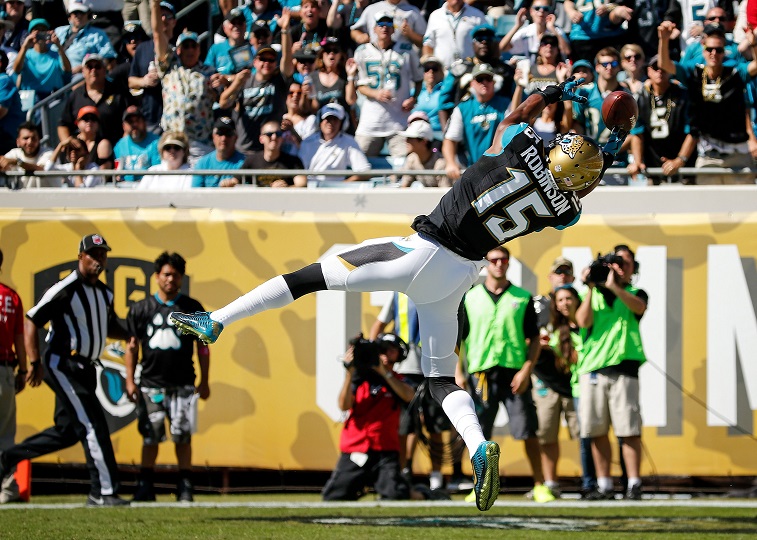 So Allen Robinson isn't a big secret or anything, but his performance in Week 2 definitely wasn't expected. The main reason? He caught one pass for seven yards in Week 1. The Jacksonville offense as a whole struggled in the opening week, but it was a different story for Robinson and the Jaguars in Week 2 against the Miami Dolphins.
Not only did the offense get rolling, but they walked away with a 23-20 victory as well. Blake Bortles tossed for 273 yards, but in this game 155 of those yards went to Robinson. In the end, Robinson's stat line read six catches, 155 yards and two touchdowns. Robinson broke out, now it's time for the connection between the second-year receiver and Bortles to take the next step.
Follow Jeff Smith on Twitter @JSM8ith